Removing the Tank Emblem
2003 - 100th Anniversary Harley
Tools: Waxed Dental Floss, tape, 3M Remover, gloves (garden), cotton helmet wipe, rag (old diaper pictured)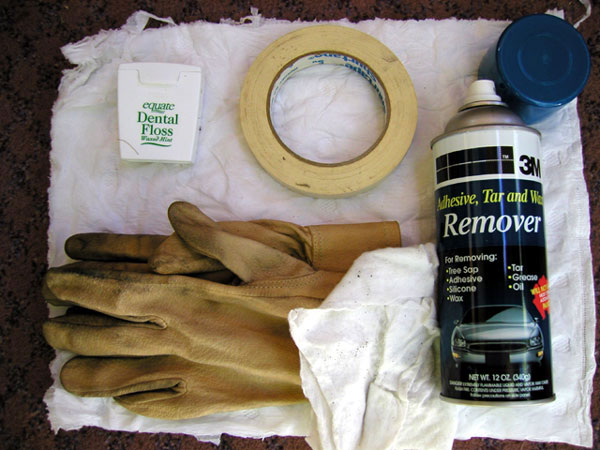 Washed Area Around Emblem on Tank & Dried with Leaf Blower. Doubled the Floss for Added Strength and Used It Like A Saw, (SLOW).
Taped Emblem To Tank Before Cutting Through.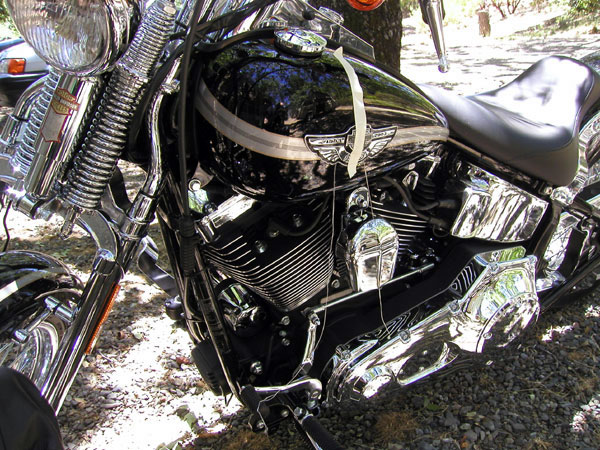 Placed rag under tank (taped).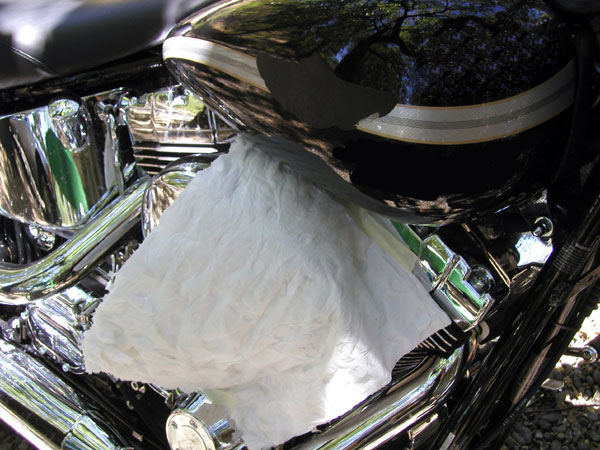 Sprayed SMALL amount of '3M' on adhesive and let sit 3 minutes. DID NOT ALLOW '3M' TO RUN or DRIP (kept spare rag handy)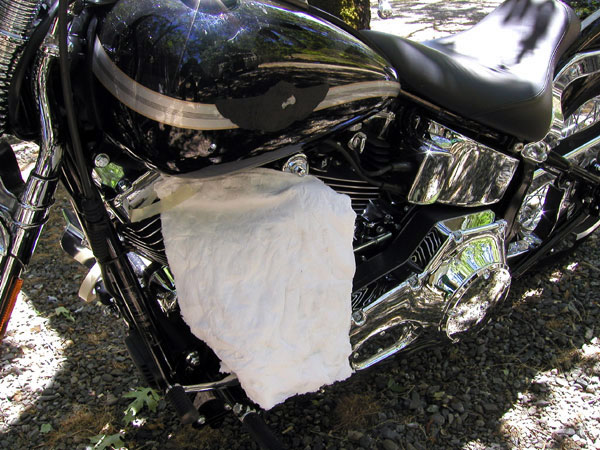 Used 'cotton helmet visor wipe' to clean/remove adhesive (cotton strands stick to adhesive and make it easier to remove) Rub in one direction (SLOW). Sometimes adhesive will pull off.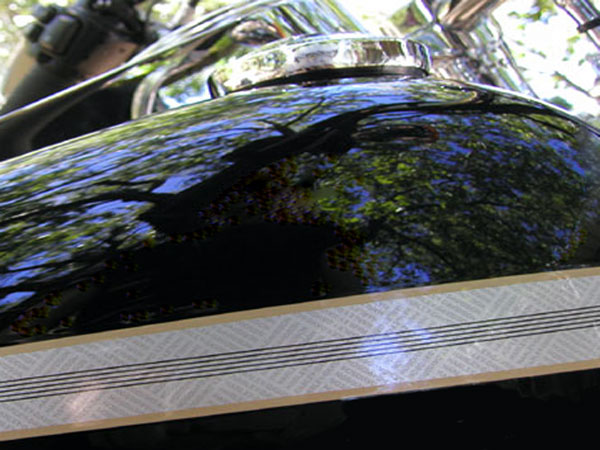 Before Wash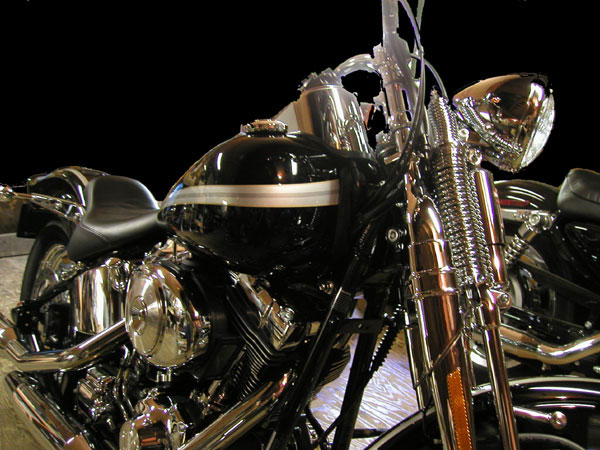 After Wash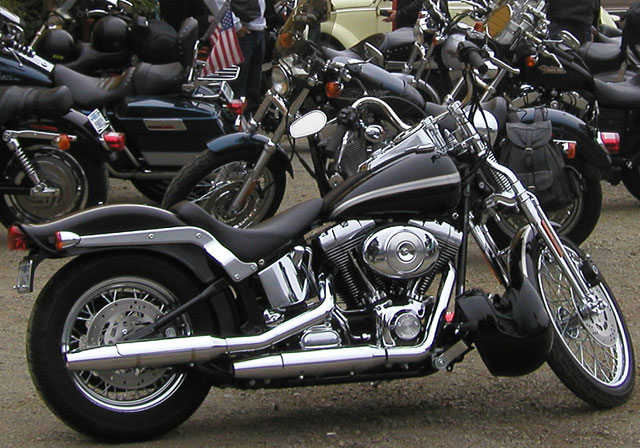 Total Time To Complete - 2 Hours 15 Minutes
[home]