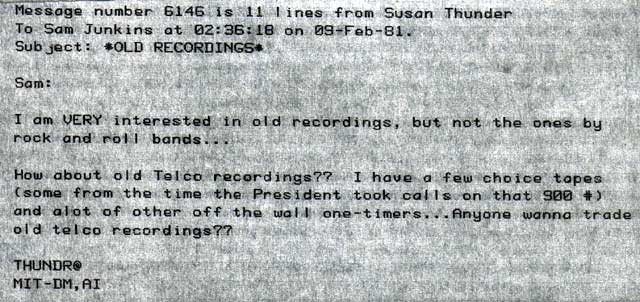 Message number 6146 is 11 lines from Susan Thunder
To Sam Junkins at 02:36:18 on 09-Feb-81.
Subject: *OLD RECORDINGS*
Sam:
I am VERY interested in old recordings, but not the ones by rock and roll bands ...
How about old Telco recordings?? I have a few choice tapes (some from the time the President took calls on that 900 #) and alot of other off the wall one-timers ... Anyone wanna trade old telco recordings??
THUNDR@MIT-DM,AI