Remnant of Paradise Continued by ~@~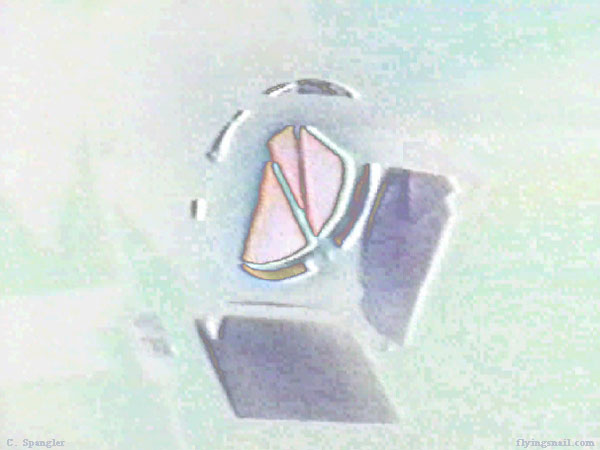 "Thinking about sense-objects will attach you to sense-objects; grow attached, and you become addicted; thwart your addiction, it turns to anger; be angry, and you confuse your mind; confuse your mind, you forget the lesson of experience; forget experience, you lose discrimination; lose discrimination, and you miss life's only purpose." - Bhagavad Gita
http://en.wikipedia.org/wiki/Bhagavad_Gita
Sorting 'It' Out
Rather than dig deeper into 'root' SBOI, for the moment, here is another way of 'going above 'something' in order to make change':: establishing priorities.
Get three, small, different colored, Post-it® pads and a blank hardbound 81/2x11 sketchbook.
On one color pad, write down all the things you would like to accomplish during your lifetime and list each one on a single piece of pad paper.
On another color pad, write down all the things you like about yourself and list each one on a single piece of pad paper.
On the last color pad, write down all the things you dislike about yourself and list each one on a single piece of pad paper.
Arrange an 'accomplish' list' based on priority. Place items (Post-it®) you would 'like to accomplish' first, at the top., and eliminate any unnecessary items.
Arrange a "things I like about myself' list based on priority, placing those items (Post-it®) you would like to 'work on' at the top.
Arrange a "things I dislike about myself' list based on priority, placing those items (Post-it®) you would like to 'work off' at the top.
Personal experience has shown 'arranging lists' works best if individual Post-it® pages are prioritized (listed in the order based on items you choose) on an empty wall or refrigerator door.
Once the Post-it® pages are arranged, copy them down in the blank sketchbook, in three sections, with blank pages in-between.
At this point, you now have a list of things to accomplish, work off, and work on, based on priority contained in one book. Date, time stamp, and record any activity (progress or not) in this book.
For the record, I call this book "My Portable Brain" and got the idea from Wavy Gravy when we toured for Nobody.
http://www.nobodyforpresident.org/
All that is necessary, now, is working on those lists, until complete. [Note: In order for this to work, one must not add anything to the lists until they have been completed; at which point, one may choose to start the process again.]
In regard to accomplishment, work on the first item of the list and fall back on other items if, for any reason, number one on the list can no longer (for the moment) be worked on. (fwiw) This can be accomplished while tending to a 'day job' with the use of discipline.
Tending Fires
As long as we are discussing lists, here is another way of looking at things that was derived from TMPP.
If one were to consider 'everything in life' is like 'tending a fire', one might avoid a lot of unnecessary (for lack of a better word) grief.
There are fires of anger, fires of rage, fires of hate, fires of love, fires of compassion, fires of truth, etc. and YOU are the fire tender; meaning, you are the one that adds or does not add fuel to any of these fires.
If one becomes angry and pursues it, one will add fuel to the fire of anger. If one experiences love and pursues it, one will add fuel to the fire of love, etc.
One does not have to add fuel to a fire that is destructive or negative; however, if one does, the proverbial YOU CAN GET BURNED PLAYING WITH FIRE becomes a fact.
The concept of fire tending (on a spiritual plane) or creating lists as mentioned above has its roots in Shamanism, so let's take a moment to see what is involved.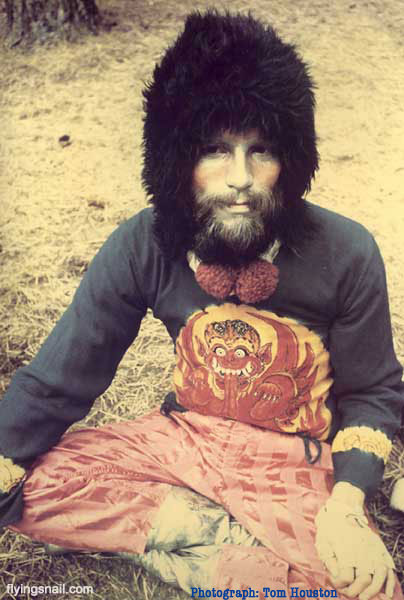 Shaman
Shamanistic practices are sometimes claimed to predate all organized religions, and certainly date back to the Neolithic period. Aspects of shamanism are encountered in later, organized religions, generally in their mystic and symbolic practices. Greek paganism was influenced by shamanism, as reflected in the stories of Tantalus, Prometheus, Medea, and Calypso among others, as well as in the Eleusinian Mysteries, and other mysteries. Some of the shamanic practices of the Greek religion later merged into the Roman religion.
The shamanic practices of many cultures were marginalized with the spread of monotheism in Europe and the Middle East. In Europe, starting around 400, the Catholic Church was instrumental in the collapse of the Greek and Roman religions. Temples were systematically destroyed and key ceremonies were outlawed or appropriated. The Early Modern witch trials may have further eliminated lingering remnants of European shamanism.
The repression of shamanism continued as Catholic influence spread with Spanish colonization. In the Caribbean, and Central and South America, Catholic priests followed in the footsteps of the Conquistadors and were instrumental in the destruction of the local traditions, denouncing practitioners as "devil worshippers" and having them executed. In North America, the English Puritans conducted periodic campaigns against individuals perceived as witches. More recently, attacks on shamanic practitioners have been carried out at the hands of Christian missionaries to third world countries. As recently as the nineteen seventies, historic petroglyphs were being defaced by missionaries in the Amazon. A similarly destructive story can be told of the encounter between Buddhists and shamans, e.g., in Mongolia (See Caroline Humphrey with Urgunge Onon, 1996).
Today, shamanism, once possibly universal, survives primarily among indigenous peoples. Shamanic practice continues today in the tundras, jungles, deserts, and other rural areas, and also in cities, towns, suburbs, and shantytowns all over the world. This is especially widespread in Africa as well as South America, where "mestizo shamanism" is widespread.
http://en.wikipedia.org/wiki/Shaman#History
The Shaman In The Cave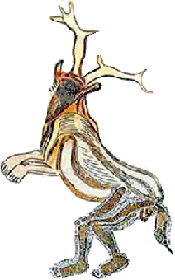 The Shaman/Trickster appears in the cave paintings of the Early European Tribes, about 18,000 years ago. Warriors don't appear until about 9,000 years ago. Kings appeared even later. It appears historically that the Shaman/Trickster came a lot earlier, perhaps even before the cave painters appeared. The Shaman/Trickster is closely tied to hunting, and hunting and gathering were the origin of human society, maybe 50,000 years ago. The warrior and the king are possible only after the development of cities.
http://www.angelfire.com/realm/bodhisattva/shaman-cave.html

The next part will continue with EEC. In the meantime, click the below MP3 and review the previous pages again.
http://www.flyingsnail.com/Podcast/LauraAllan.mp3
Source: http://www.flyingsnail.com/Podcast/ - Laura Allan at the United State Cafe, 1975
A Page on Laura Allan is located at:
http://www.flyingsnail.com/Scrapbook/UnitedStateCafe/uscpage041.html
The below arrows will guide one through these pages until an index is built.
---