Other Two Wheels or Three
[new additions located at bottom of page]
Page 2
---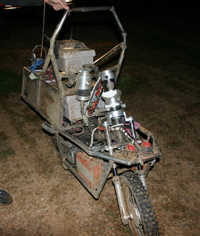 Ghostrider Robot
http://www.ghostriderrobot.com/
Balancing act
hhttp://www.reed-electronics.com/tmworld/article/CA506541.html
The future—autonomous and otherwise—and the past
http://www.reed-electronics.com/tmworld/article/CA507268.html
---
1970 Bonneville Chopper Project
http://ah115.com/html/1970_bonneville.html
---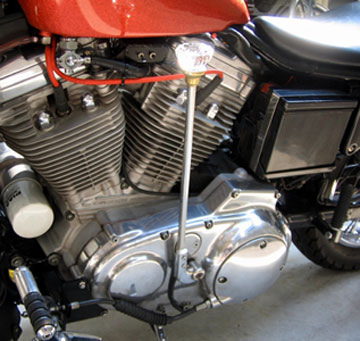 Sportster 883 "Anti" Suicide
Japanese Page
http://rootwest.com/Sportster883_Suicide_Clutch.htm
English Translation Page
---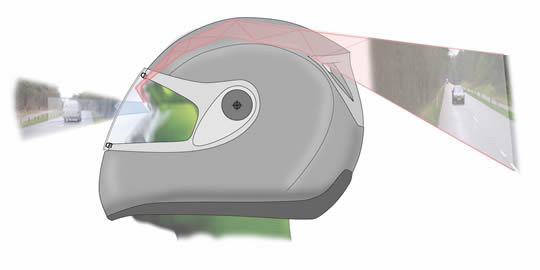 UK BRAND LEADER REEVU LAUNCHES
WORLDS FIRST REAR-VIEW MOTORSPORT HELMET
The world's first motor-sport helmet with a built-in unbreakable rear-view mirror system* is being launched by UK brand leader Reevu at the world's biggest motor sport show in Munich this September.

The helmets, which are a revolutionary new development for the industry, will be unveiled at the INTERMOT show in Munich on September 15t .Stand B5-103. They have been designed and created by innovative UK brand leader Reevu, and are being handassembled by specialist helmet manufacturers in Italy.

The team behind Reevu has spent ten years developing the helmets, which are designed to save lives on the roads by preventing accidents as well as just protecting the wearer during an accident (Prevention is better than cure).

The innovative and world-leading technology allows the wearer to see the road behind as well as in front of them by utilising a system of unbreakable mirrors constructed out of ABS, which are fitted inside the helmet mould.

The helmet has been designed to ensure that it meets all international safety standards, and is of a similar size and weight to conventional helmets. Reevu expects this tri composite helmet to retail at circa $399, putting it in the mid-price bracket when compared with the traditional helmets currently available. Depending on the demand from retailers and distributors, the rear-view motor-sport helmets are expected in the shops by early 2005.
---
T-REX
http://www.go-t-rex.com/
---
2005 - MOTORCYCLE DESIGN AWARDS
http://www.motorcycledesign.com/news/awards/2005.htm
---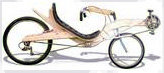 Bicycle Gallery
Metamorfose Digital - Bike Tuning
http://www.mdig.com.br/index.php?itemid=315
---
Vespa Unveils Two Hybrid Scooters
http://www.retrothing.com/2006/04/introducing_two.html
---
[home]