---
---
I suppose I was about 10 when I had my first wet dream … first nocturnal emission. Spelt with an 'o', – omission – there was nobody with me, see? ~ Lemmy, Motörhead frontman, dies at 70

Note Regarding El Capitan
Nobody seems to be interested in fixing it?
I made a big mistake installing... OS X 10.11.2
If there is not a fix by December 30th, Yosemite
will be reinstalled and approximately one month
of email, graphics, and related data will be lost,
because Nobody should have to back up
somebody else's crappy update!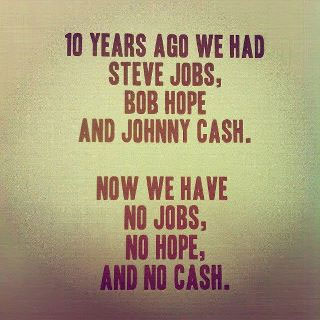 ---
Keith Lampe ~ Co-Founder of YIPPIE and Progressive Activist Groups + Video Channel
:) Party On Pine (:

Wednesday, December 30, 2015 is the one year, forty-ninth day of Bardo anniversary of our dear friend Keith Lampe (a.k.a. Ro-Non-So-Te, Ponderosa Pine ~ Volunteer).


Keith Lampe, Ro-Non-So-Te, Ponderosa Pine ~ Volunteer ~ Photo: James Stark
July 25, 1931 ~ November 11, 2014


Hearing in the Bardo ~ Journey through void between death & rebirth.
http://vimeo.com/87617491

Some Offerings from Pondo's local Website:

http://www.flyingsnail.com/Scrapbook/Keith_Lampe.html

Listen to Keith Lampe at the United State Cafe
Podcast Page ~ Tuesday Night Class ~ July 29, 1975:

http://www.flyingsnail.com/Podcast/tuesnightclass7_29_1975.mp3

Vocal Energy Health (VEH)

With VEH, after a few sessions of imitating these sounds, one can start doing them alone or—even better—with others creating an effective practice that requires no gear.

Keith Lampe (Ponderosa Pine), Vocals and Doug Adamz, Tibetan Bell

Part One: http://www.flyingsnail.com/Podcast/pinevesone.mp3

Part Two: http://www.flyingsnail.com/Podcast/pinevestwo.mp3

Sing along with Pondo as he riffs on Bob Dylan's "Mr. Tambourine Man."

Pondo's Innovative Eastern / Western-Music-Mix With Peter Rowan's "Break My Heart Again":

The Yippie Movie Page

Here is a direct link to 1968 movie, Yippie for Pigasus, produced by Ed Sanders and Narrated by Keith Lampe:

http://yippiegirl.com/_Media/yippiemovie-mp4_300kbps.mp4

Note: During 1968, the Yippies nominated a pig (named "Pigasus") as their presidential candidate. During the Yippies' 1972 campaign, a Rock ran for President and Roll ran for Vice President. Dinner rolls were brought to the rallies. The Yippies followed up with the Birthday Party's "Nobody f0r President" campaign. Started in 1975, it continues today. "Out of all choices for President, Nobody is perfect!"

[If the above link does not work, here is a duplicate titled: Yippie! Party Video from 1968 via Stuart Levine]

---
---
Steven Leech ~ Writer, Poet, D.J. + The Legends of Wilmington Jazz

Dreamstreets #51 now available at dreamstreetsarchive.com ~ Steve
---
---
Mike Wilhelm ~ Charlatans, Flamin' Groovies, Loose Gravel, and more

The Charlatans"The Limit Of The Marvelous" ~ New LP Compilation

Published on Dec 17, 2015:

With the 50th anniversary of the legendary Charlatans' debut occurring this year, Big Beat are celebrating with this carefully conceived deluxe vinyl edition of the original line-up's best recordings, "The Limit Of The Marvelous".

The iconic quintet are widely acknowledged with kickstarting the entire San Francisco 1960s renaissance. The Charlatans presented themselves with an iconic blend of Americana-infused popular styles, encompassing olde-English folk, country, swing, bluegrass and 50s rock'n'roll. And the band's conceptual image radiated a class that few of their hirsute, tie-dyed peers could hope to match.

"The Limit Of The Marvelous" distils the best cuts from Big Beat's essential "Amazing Charlatans" CD to approximate the long-player the group should have issued at their peak in 1966. It juxtaposes idiosyncratic folk-rock such as 'Codine Blues' and 'Alabama Bound' with dustbowl-dry originals from the pen of guitarist/drummer Dan Hicks, including the first recording of his signature 'How Can I Miss You When You Won't Go Away.'

Housed in a Globe Propaganda-approved sleeve complete with copious illustrations of this most photogenic of outfits, "The Limit Of The Marvelous" is a fitting reminder in their anniversary year of the continuing magic of the Charlatans.

A 180g coloured vinyl release: http://acerecords.co.uk/the-limit-of-the-marvelous
---
---
Steven Leech ~ Writer, Poet, D.J. + The Legends of Wilmington Jazz
December 19, 2015 ~ Nostalgic, Christmas music on Boptime, from the late 1930s through the 50s. Actually, it'll be a jazzy Christmas on the Freebox, starting a 3am East coast time and check out Dreamstreets #51 at dreamstreetsarchive.com ~ Steve


WVUD-FM
Boptime: Saturday, 6 AM Eastern time, 3 AM Pacific time
Click to LISTEN
---
---
Merry Saturnalia

PEACE ON EARTH

Saturnalia or Brumalia
A Winter Solstice Ritual


by Apollonius Sophistes

YOU ARE A PAGAN IF:

YOU BUY A CHRISTMAS TREE AND DECORATE IT

The evergreen tree is a symbol of the green to come at the re-birth of Mother Earth. In ancient Egypt they laid gifts under Palm Trees during the winter celebration. In ancient Rome they used the fir tree (called the Baal Berith) as a testimony to the Pagan messiah, Baal Tamar.

YOU EXCHANGE PRESENTS DURING DECEMBER

The Babylonians celebrated the birth of the God Tammuz on the Winter Solstice and God Nimrod would visit the evergreen trees of the people and leave gifts upon them.

The early Christian Church frowned upon the exchange of gifts because of its Pagan origins. People refused to give up the customs of their old Pagan religions, though. Ultimately, around 700 years ago, the Christian Church decided to attribute the gift exchange to symbolize the gifts given to Jesus by the three Wise Men. It took the Church over 1,300 years to finally "borrow" the Pagan ritual of gift exchanging and call it their own.

YOU KISS SOMEONE UNDER MISTLETOE

The Romans and Saturnalia celebrations are even credited with the tradition of kissing under the mistletoe. Mistletoe was used as a means to get a pretty girl to kiss you during the celebration and ultimately instigate an orgy. The Druids in Scotland and Ireland also believed that mistletoe was a symbol of fertility; a husband and wife desiring a child would hang the mistletoe around their bed during intercourse.

YOU BURN A YULE LOG

The Yule log and Yule Day have Babylonian origins. Yule is the Chaldee name for an infant or little child. December 25th was called Yule Day by Pagan Anglo-Saxon ancestors. The night preceding Yule Day was known as Mother's Night.

YOU CELEBRATE DECEMBER 25th


Roots of All Religion ~ http://vimeo.com/22860496
At some point we must question our beliefs and always question authority.

Click for: Complete Local Christmas Page ~ Wikipedia Saturnalia Page
---
---
Heyókȟa

The Heyókȟa symbolize and portray many aspects of the sacred, the Wakȟáŋ. Their satire presents important questions by fooling around. They ask difficult questions, and say things others are too afraid to say. By reading between the lines, the audience is able to think about things not usually thought about, or to look at things in a different way.

Principally, the Heyókȟa functions both as a mirror and a teacher, using extreme behaviors to mirror others, thereby forcing them to examine their own doubts, fears, hatreds, and weaknesses. Heyókȟas also have the power to heal emotional pain; such power comes from the experience of shame--they sing of shameful events in their lives, beg for food, and live as clowns. They provoke laughter in distressing situations of despair and provoke fear and chaos when people feel complacent and overly secure, to keep them from taking themselves too seriously or believing they are more powerful than they are.

In addition, sacred clowns serve an important role in shaping tribal codes. Heyókȟa's don't seem to care about taboos, rules, regulations, social norms, or boundaries. Paradoxically, however, it is by violating these norms and taboos that they help to define the accepted boundaries, rules, and societal guidelines for ethical and moral behavior. This is because they are the only ones who can ask "Why?" about sensitive topics and employ satire to question the specialists and carriers of sacred knowledge or those in positions of power and authority. In doing so, they demonstrate concretely the theories of balance and imbalance. Their role is to penetrate deception, turn over rocks, and create a deeper awareness.
---
---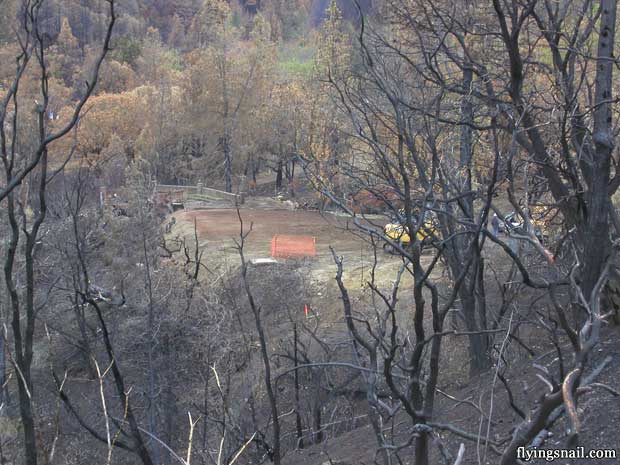 December 12, 2015, where it used to be ~ Valley Fire ~ loss of our small ranch.
Seismic slab still remains (near orange netting).
---
---
Radio Control Models ~ R/C Hobby Aviation and Robotics ~ [Note: Drones have been sold]
The best way to take control over a people and control them utterly is to take a little of their freedom at a time, to erode rights by a thousand tiny and almost imperceptible reductions. In this way, the people will not see those rights and freedoms being removed until past the point at which these changes cannot be reversed. ~ Adolf Hiltler

Especially those who murdered 100s of 1000s
of women & children during both Iraq Wars...

based on blatant lies... and got away with it...
---
---
Imagine no possessions, I wonder if you can, no need for greed or hunger, a brotherhood of man. Imagine all the people sharing all the world...You may say I'm a dreamer, but I'm not the only one. I hope some day you'll join us and the world will live as one.

Imagine ~ John Lennon ~ http://vimeo.com/24437452
---
---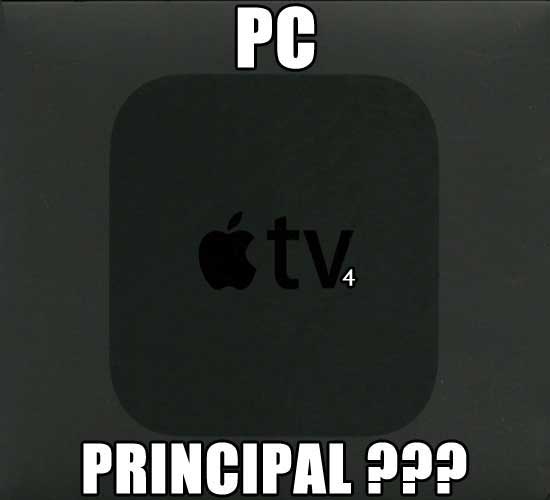 ---
---
John Trudell,
February 15, 1946 ~ December 8, 2015

John Trudell ~ Living Reality Remake by Jamal Belica from Agron Belica
https://vimeo.com/91248981
John Trudell dies at 69;
poet and American Indian activist in occupation of Alcatraz
---
---
PPRS - Pacific Packet Radio Society - Historic Wireless Digital Communication
Pacific Packet Radio Society


35th Anniversary

Wireless Digital Communication was introduced(in the United States) by Dr. Hank Magnuski(Co-founder of PPRS), when his historic KA6M-1 Digital Packet Radio Repeater began operation on:

December 10, 1980

Pacific Packet Radio Society gateway | history | photos | papers | links | packet audio | video

Dear Packet Radio Enthusiast,

Thanks very much for the letter of inquiry which you sent me. The response I've received to the initial publicity about the packet repeater has been very enthusiastic, and I have been deluged with requests from hams, both locally and from various points around the country, for more information about the repeater, for schematics, for listings, specifications, modems, proms, SDLC chips, Vancouver boards, and for talks at clubs. Needless to say, all this activity, plus continuing development on the packet hardware and software has kept me very busy, and I apologize for the long delay in responding to your letter. Let me bring you up to date on what has happened, or is happening, since the initial announcement of the repeater, which went on the air in December of 1980.


World's First Digital Repeater for Wireless Data Communications
KA6M/R - Packet Radio Repeater. 1980 ~ Front View ~ PPRS photos


World's First Digital Repeater for Wireless Data Communications
KA6M/R - Packet Radio Repeater, 1980 ~ Back View ~ PPRS photos

In the early months of this year, the packet repeater was operating out of my residence, and was still an experimental machine. Since then, we have installed a couple of upgrades to the control software, we have used a better CPU card, increased the power level, moved the repeater to 700 feet elevation, and integrated its operation to be 100% compatible with the protocol used by the Vancouver Digital Communications Group (VADCG). The repeater has changed from being a laboratory curiosity to a major Bay Area repeater heard from Berkeley to south San Jose, and the user community has grown from a couple of stations to a network of some 30 users. The packet system here now has a mailbox on-line 24 hours a day, several on-line personal computers, and network links (courtesy of a commercial packet network) to the other active packet radio centers in Vancouver and Ottawa. We have also just installed an HF port on 20 Meters, and are beginning some experiments aimed at establishing connection with AMRAD in Washington and with equipment located at W1AW.


VADCG TNC built by C. Spangler, N6ECT- PPRS photos

Most of the original packet radio experiments were done in Canada (in part due to the Canadians' pioneering communications spirit, and in part due to less restrictive regulations up there), and three main centers were at work: Montreal, Ottawa and Vancouver. The technology employed by each of these groups differed, and each approach has its own merits. My thinking and ideas very closely paralleled the work started by Doug Lockhart, VE7APU, and I can best report on what is happening with groups which have adopted HDLC (High-level Data Link Control) framing as the basis of their protocol. The HDLC/ SDLC frame is a new, universally accepted standard in the data communications industry, and Doug and I feel it offers a good starting point on which to build a packet radio network. As it turns out, groups in Washington D.C., Los Angeles, El Paso, Denver, Sacramento, and Hamilton have also taken up this technology, and it is likely that we already have a sufficient number of people using this technique that it will become the defacto standard in the amateur radio community.

It would be impossible for me to completely describe the protocol and equipment being used in this letter, so I will briefly cover some of the topics and give you some pointers on where to find additional information. As you might guess, this is a new area for amateur radio, and tutorial material and handbooks simply do not yet exist. Many issues and problems remain to be discussed, and there is opportunity to make substantial contributions to the state of the art. [Snip] [Continue Reading] - Thanks again for your interest. See you on the net. Best regards, Hank Magnuski, KA6M - [More Papers and History]
---
---

A DESTRUCTIVE POLITICAL FORCE HAS
REACHED CENTER STAGE IN AMERICA.

It makes a fight over everything. It is insatiable in its quest for wealth and power. It appeals to the worst in people, to hatred and fear. It divides groups of Americans against each other. It preys on the vulnerable and serves the privileged. And it lies in virtually all it says.

The once-respectable Republican Party has been hijacked in our times by a sick and broken spirit that damages everything it touches.

In this profound crisis, there is also an opportunity to see and to understand the workings of destructive forces that arise in civilized societies and that must be countered effectively if we —Americans, humankind —are to create a future we want.

The purpose of this site is to present a vision of how the human world works, and of what we are called to do to make that world more whole.

Read more: short version / long version ~ Main Page
---
---
Scott Weiland, Stone Temple Pilots
former frontman, dies aged 48

A statement says the former frontman of Stone Temple Pilots and Velvet Revolver died while touring in US [Click to continue reading]

---

The contrails conspiracy is not just
garbage, it's letting aviation off the hook

George Monbiot says: The real issue – global warming caused by aircraft emissions – calls on us to act. But focusing on 'chemtrails' absolves people of the responsibility to do so [Click to continue reading]

---

Earth has lost a third of arable land
in past 40 years, scientists say

Experts point to damage caused by erosion and pollution, raising major concerns about degraded soil amid surging global demand for food [Click to continue reading]

---

Google accused of spying on students
in FTC privacy complaint

EFF says Google is tracking and mining student browsing data without asking for consent, despite promise of privacy [Click to continue reading]

---

Max Schrems demands Facebook stop
EU to US data transfer due to snooping

Updated complaints to Irish, German and Belgian watchdogs call for Facebook to stop transferring EU citizens' data to US following Safe Harbour collapse [Click to continue reading]

---

Cree Prophecy

Only after the last tree has been cut down,

Only after the last river has been poisoned,

Only after the last fish has been caught,

Only then will you find money cannot be eaten.
---
---
Notes from ~@~ ++ Valley Fire and loss of our small ranch

Carlin Step ~ DJ Steve Porter & Eli Wilkie ~ http://vimeo.com/21162532


The Great Bell Chant (The End of Suffering) ~ http://vimeo.com/6518109


One Day ~ Matisyahu ~ http://vimeo.com/11520225


Unsung Hero ~ Still Anonymous ~ http://vimeo.com/90853494


Rock Of Ages ~ DJ Schmolli / Video: Panos T ~ http://vimeo.com/44298418
---
---
Freedom of expression and freedom of speech aren't really important unless they're heard...It's hard for me to stay silent when I keep hearing that peace is only attainable through war. And there's nothing more scary than watching ignorance in action. So I dedicated this Emmy to all the people who feel compelled to speak out and not afraid to speak to power and won't shut up and refuse to be silenced. ~ Tom Smothers
---
---
Closing Argument

Alan Shore: When the weapons of mass destruction thing turned out to be not true, I expected the American people to rise up. Ha! They didn't.

Then, when the Abu Ghraib torture thing surfaced and it was revealed that our government participated in rendition, a practice where we kidnap people and turn them over to regimes who specialize in torture, I was sure then the American people would be heard from. We stood mute.

Then came the news that we jailed thousands of so-called terrorists suspects, locked them up without the right to a trial or even the right to confront their accusers. Certainly, we would never stand for that. We did.

And now, it's been discovered the executive branch has been conducting massive, illegal, domestic surveillance on its own citizens. You and me.And I at least consoled myself that finally, finally the American people will have had enough. Evidentially, we haven't.

In fact, if the people of this country have spoken, the message is we're okay with it all. Torture, warrantless search and seizure, illegal wiretapping's, prison without a fair trial - or any trial, war on false pretenses. We, as a citizenry, are apparently not offended.

There are no demonstrations on college campuses. In fact, there's no clear indication that young people seem to notice.

Well, Melissa Hughes noticed. Now, you might think, instead of withholding her taxes, she could have protested the old fashioned way. Made a placard and demonstrated at a Presidential or Vice-Presidential appearance, but we've lost the right to that as well. The Secret Service can now declare free speech zones to contain, control and, in effect, criminalize protest.

Stop for a second and try to fathom that.

At a presidential rally, parade or appearance, if you have on a supportive t-shirt, you can be there. If you are wearing or carrying something in protest, you can be removed.

This, in the United States of America. This in the United States of America. Is Melissa Hughes the only one embarrassed?

*Alan sits down abruptly in the witness chair next to the judge*

Judge Robert Sanders: Mr. Shore. That's a chair for witnesses only.

Alan: Really long speeches make me so tired sometimes.

Judge Robert Sanders: Please get out of the chair.

Alan: Actually, I'm sick and tired.

Judge Robert Sanders: Get out of the chair!

Alan: And what I'm most sick and tired of is how every time somebody disagrees with how the government is running things, he or she is labeled un American.

U.S. Attorney Jonathan Shapiro: Evidentially, it's speech time.

Alan: And speech in this country is free, you hack! Free for me, free for you. Free for Melissa Hughes to stand up to her government and say "Stick it"!

U.S. Attorney Jonathan Shapiro: Objection!

Alan: I object to government abusing its power to squash the constitutional freedoms of its citizenry. And, God forbid, anybody challenge it. They're smeared as being a heretic. Melissa Hughes is an American. Melissa Hughes is an American. Melissa Hughes is an American!

Judge Robert Sanders: Mr. Shore. Unless you have anything new and fresh to say, please sit down. You've breached the decorum of my courtroom with all this hooting.

Alan: Last night, I went to bed with a book. Not as much fun as a 29 year old, but the book contained a speech by Adlai Stevenson. The year was 1952. He said, "The tragedy of our day is the climate of fear in which we live and fear breeds repression. Too often, sinister threats to the Bill of Rights, to freedom of the mind are concealed under the patriotic cloak of anti-Communism."

Today, it's the cloak of anti-terrorism. Stevenson also remarked, "It's far easier to fight for principles than to live up to them."

I know we are all afraid, but the Bill of Rights - we have to live up to that. We simply must. That's all Melissa Hughes was trying to say. She was speaking for you. I would ask you now to go back to that room and speak for her.

Boston Legal ~ Stick It, Season 2, Episode 19 [Video at link] Written by David E. Kelley & Janet Leahy ~ Directed by Adam Arkin.
---
---
Nobody for President ~ NONE of the ABOVE should be a choice on voter ballots

American Dream, George Carlin ~ from Ishtar ~ https://vimeo.com/20452708

Nobody should have that much power
---
---
Oh, I hope that I see you again I never even caught your name As you looked through my window pane ~ So I'm writing this message today I'm thinking that you'll have a way Of hearing the notes in my tune ~ Where are you going? Where have you been? I can imagine other worlds you have seen ~ Beautiful faces and music so serene ~ So I do hope I see you again My universal citizen You went as quickly as you came ~ You know the power Your love is right You have good reason To stay out of sight ~~ But break our illusions and help us Be the light ~ The Promise by Mike Pinder
---
---

Why I Think This World Should End, Brandon Sloan, https://vimeo.com/105589124
Without love in the dream, it will never come true. ~ Jerry Garcia/Robert Hunter
And in the end, the love you take is equal to the love you make. ~ John Lennon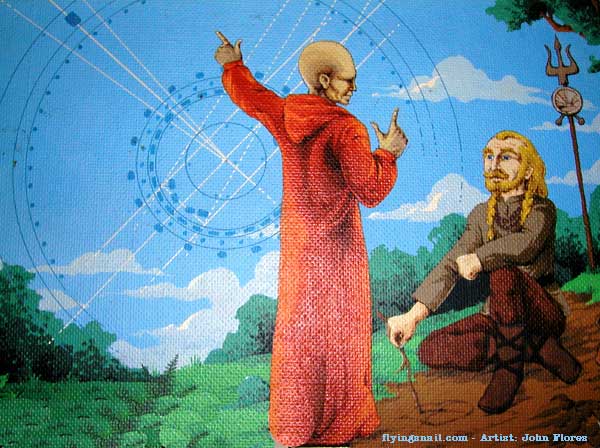 ---
---
The man whispered, "God, speak to me" and a meadowlark sang. But the man did not hear. So the man yelled "God, speak to me" and the thunder rolled across the sky. But the man did not listen. The man looked around and said, "God let me see you" and a star shined brightly. But the man did not notice. And the man shouted, "God show me a miracle" and a life was born. But the man did not know. So the man cried out in despair, "Touch me God, and let me know you are there" Whereupon God reached down and touched the man. But the man brushed the butterfly away and walked on.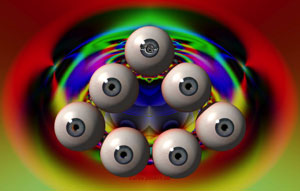 Don't miss out on a blessing because
it isn't packaged the way you expect.
---
---