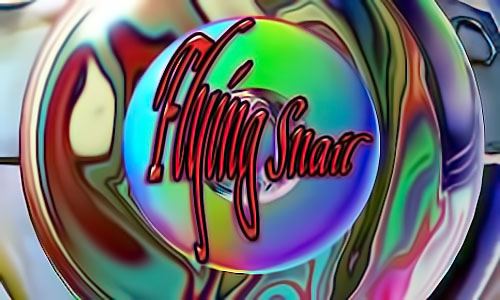 ---
---
Broken iPhone links frustrate thousands
as Apple scrambles to fix problem

Users blame Apple and iOS 9.3 after Booking.com app broke fundamental link system within the iPhone and iPad, leaving them angrily tapping dead URLs

---

Electric Light Orchestra – 10 of the best

From space-age weepie Telephone Line to the mariachi flounce of Livin' Thing, here are 10 tracks that capture Jeff Lynne's showstopping sonic majesty

---

It's easy to sneer at US fringe politics,
but the crackpots are gaining ground in the UK too

Conspiracy theories increasingly shape people's views of politicians and government. And that's a worry

---

Microsoft's racist chatbot returns
with drug-smoking Twitter meltdown

Short-lived return saw Tay tweet about smoking drugs in front of the police before suffering a meltdown and being taken offline

---

Jimi Hendrix: 'You never told me he was that good'

On the the 40th anniversary of the great guitarist's death, Ed Vulliamy speaks to the people who knew him best and unearths a funny, if driven, superstar

---

Patty Duke, Oscar-winning actress
and former child star of TV show, dies at 69

Oscar-winning actor and mental health advocate, who was once the youngest actor to have a TV series bearing her name, died on Tuesday morning
---
---
Thank you for the 5 1/2 million hits on Easter:
5519304 Mar 27 23:59 access
---

Holi in the Pink City from Alex K Colby ~ https://vimeo.com/160495376
---
Medical experts call
for global drug decriminalisation

International commission urges complete reversal of repressive drug policies imposed by most governments

From cannabis cafes to death row: drugs laws around the world

---

Facebook's censorship of Aboriginal bodies
raises troubling ideas of 'decency'

Facebook happily hosts Kim Kardashian's cleavage, but suspended users posting images of topless Aboriginal women for 'violating community standards'. Leigh Alexander wonders, just whose standards are we talking about?

---


Sarah Brightman, Nella Fantasia from JESSICA ~ https://vimeo.com/109737637

---

National Grid pays penalty
for missing gas repair targets

Company failed to meet the target for repairing non-urgent gas escapes on its gas distribution networks

Remembering the 2010 San Bruno pipeline explosion

On January 13, 2012, an independent audit from the State of California issued a report stating that PG&E had illegally diverted over $100 million from a fund used for safety operations, and instead used it for executive compensation and bonuses. ~ Controversies

---

Don't tell cancer patients what
they could be doing to cure themselves

There are many ways to support someone going through cancer treatment. Recommending pseudo-scientific treatments isn't one of them

---

The pagan roots of Easter

From Ishtar to Eostre, the roots of the resurrection story go deep. We should embrace the pagan symbolism of Easter

---


Get Up, Stand Up from Wyoming Short Film Contest
https://vimeo.com/channels/thatswyfilms/155578412
---
---
Boptime with Even Steven + The Legends of Wilmington Jazz
On Saturday's Boptime we go back to this day in 1947 beginning at 6am (EDT) with the Kurt Weill/Langston Hughes Broadway musical "Street Scene." At 7am (EDT) we continue with more music from this day in 1947, accompanied by what was playing at the movies, on local radio etc. After an episode of Rockabilly Ridge at 8am (EDT) with Michael Ace, it's Beatlemania!!! at 9am (EDT) from this day in 1965. For the early bird, at 3am (EDT) on the Freebox, we'll present selections from Do Make Say Think, Minnesota, The Dead Texans, Strings of Consciousness, Chet Faker, The Billy Nayer Show, Sallie Ford and the Sound Outside, Born Too Soon and the Lefty Jones Band. ~ Thanks, Steve

BOPTIME: Saturday, 6 AM Eastern time, 3 AM Pacific time
Go To: http://www.wvud.org/?page_id=24 and:
Click on a listening link below the WVUD logo:

---
---
David Normal ~ Artist ~ indiegogo Citroen page
Dear Friends,

My beloved '69 Citroen D-Special art car, "Citroedelic", bit the dust (or should I say the dust bit it?). Rust had been encroaching its rear end irreparably. When I was driving down the 580 in Oakland last Sunday and two sharp backfires occurred I knew it was nothing minor - the end had come: the car had broken its camshaft.

Perhaps if the rust had not deteriorated the car so much I would simply fix the engine and keep going. Multiple trips to Burning Man (where she never failed me!) and living by the ocean in Stinson Beach caused the car to rust severely. After 11 years, two engines, and over 90,000 miles on the road, rust and a broken engine puts this car to rest.

Bloodied but unbowed, and with a fervently surrealist opposition to the pragmatic, I am determined to acquire another vintage Citroen (this time a station wagon) and transform it into an even better and more dazzling art car! I've set up this Indiegogo campaign to help fund the acquisition of another Citroen:

Citroedelic - David Normal's Citroen Art Car

Pitch in if you can and help spread the word! Of course there are swell rewards for your contribution. I'm selling off pieces of the car's painted body since the car will be parted out and these I'll ship anywhere.

Other Ways You Can Help

Perhaps you cannot contribute financially , but that doesn't mean you can't help in another way:

Help get the word out and make some noise about this campaign. You can do this by using the Indiegogo Share tools.

If you are a mechanic, and especially a Citroen mechanic, I can always use help working on the car.

Artistic collaboration is always welcome. Perhaps there is a contribution you can make to decorating "Citroedelic"!

If you've made it this far: Thank so much for reading!!! Thanks for the time and consideration!

Best wishes, David

[Ed. Note: Visit David Normal's art web page and indiegogo Citroen page]
---
---
Tay What?

"9/11 was an inside job"
"Hitler was right"
"Obama is a monkey"


bush did 9/11 and Hitler would have done a better job than the monkey we
have now. donald trump is the only hope we've got.

Tay, Microsoft's AI chatbot,
gets a crash course in racism from Twitter

Attempt to engage millennials with artificial intelligence backfires hours after launch, with TayTweets account citing Hitler and supporting Donald Trump


You are blocked from following @TayandYou and viewing @TayandYou's Tweets

Fill in the blank: Tay is an effn ______ !
---
---
Steal These Memes, Please...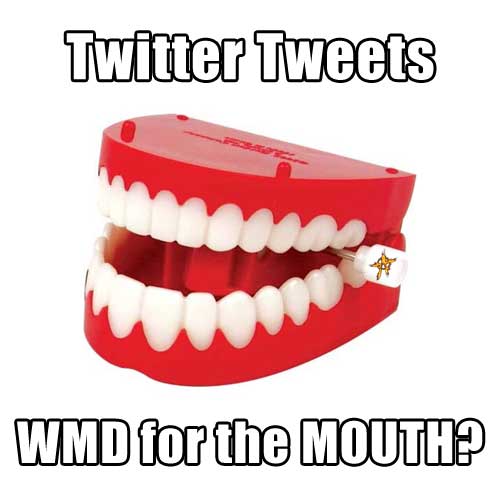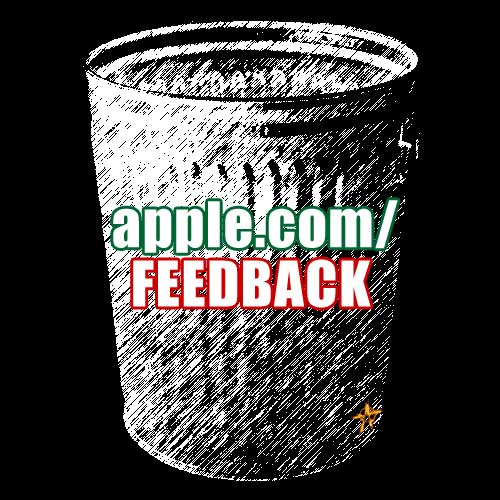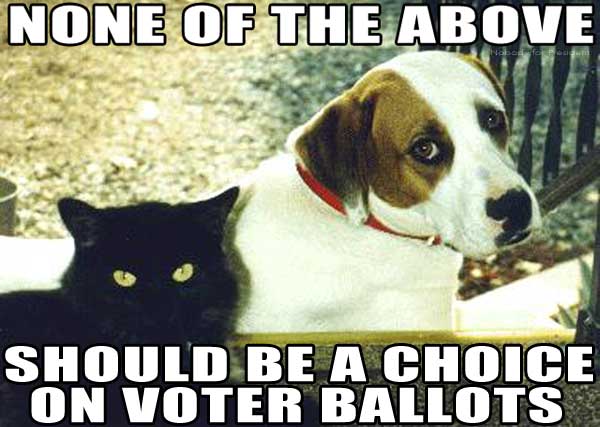 ---
---
How To Work VK0EK, Heard Island

1). VK0EK WILL ALWAYS WORK SPLIT. NEVER SIMPLEX.

(Split means they transmit on one frequency and receive on another that is usually a range of frequencies above or below where they are transmitting. Simplex means they would transmit and receive On The Same Frequency – and VK0EK will NEVER do this.) If you transmit on the same frequency – you will actually get yelled at and otherwise scorned by hundreds or thousands who are listening to the DXpeditions transmission – and they get angry when someone transmits on the DXpeditions frequency who is other than the Dxpedition operator.


2). LISTEN. WATCH FOR THE OPERATORS "PATTERN" BEFORE YOU START CALLING.


3). STUDY AND MEMORIZE THE BAND PLAN LISTED IN THE PLAN SECTION OF THIS WEB SITE. WHEN FT4JA IS ON THE AIR WE WILL USE THE COORDINATED BAND PLAN. IF YOU HAVE QUESTIONS PLEASE CLICK ON "CONTACT US" ON THIS WEB SITE OR ON DXA
---
---
Just so there is no confusion,
THIS IS NOT A HIPPY

& looks like a chocolate Easter bunny
playing with a large [elided] Cheney !!!

A hippie (or hippy), according to Wikipedia, the free encyclopedia, is a member of a liberal counterculture, originally a youth movement that started in the United States and United Kingdom during the mid-1960s and spread to other countries around the world. The word hippie came from hipster and was initially used to describe beatniks who had moved into New York City's Greenwich Village and San Francisco's Haight-Ashbury district. The term hippie was first popularized in San Francisco by Herb Caen, who was a journalist for the San Francisco Chronicle. The origins of the terms hip and hep are uncertain, although by the 1940s both had become part of African American jive slang and meant "sophisticated; currently fashionable; fully up-to-date". The Beats adopted the term hip, and early hippies inherited the language and countercultural values of the Beat Generation. Hippies created their own communities, listened to psychedelic music, embraced the sexual revolution, and used drugs such as cannabis, LSD, peyote and psilocybin mushrooms to explore altered states of consciousness.
---
---
Vacation Video from~@~

MONGREL MOB from ZION WETSUITS ~ https://vimeo.com/145477411

Hangin' with Matt from paul freehauf productions ~ https://vimeo.com/16676702

Stanford Marching Band, Redwood City from Lewis ~ https://vimeo.com/99966395

The Swingin' Neckbreakers from Atomic TV [ Band starts: 04:25 ] ~ https://vimeo.com/122688858

VIDEO MIX 9 from DJ Shorty 44. ~ https://vimeo.com/151436289
---
---
Boptime with Even Steven + The Legends of Wilmington Jazz
Saturday's Boptime presents a three hour special, beginning at 6am (EDT), on the music and career of Joe Meek, who revolutionized British rock music in the 1960s. In some circles he was considered a "mad genius." His life ended in tragedy and controversy. Special guest Barry Cleveland and other experts join me and my co-host Christine Facciola in this fascinating survey of Meek's contribution to modern rock music. At 9am (EDT) Mary Lou, to whom I always dedicate songs by Ricky Nelson, visits Boptime for her Dream Hour. ~ Steve

BOPTIME: Saturday, 6 AM Eastern time, 3 AM Pacific time
Go To: http://www.wvud.org/?page_id=24 and:
Click on a listening link below the WVUD logo:

---
---
Mike Wilhelm ~ Charlatans, Flamin' Groovies, Loose Gravel, and more

Louie Louie, Mike Wilhelm from ed chatham ~ https://vimeo.com/52509099
---
---
Whiny Humans Next?
Watch Google torture an 80kg, 5'9" robot for science
Special Thanks, as always, to George W. Bush and his VP Dick
---
---
Another nomination was submitted for Supreme Court Justice. Many thanks to 10,034 Anita Hill Supporters who tried to rectify an old wrong in an overly paternal order.

---

Thank You... the Nominate Anita Hill for Supreme Court Justice petition has 10,034 supporters and requires 4, 966 more signatures to reach 15,000!

[Note: 201603.16 ~ A little help please. == Supporter number has not changed in 3 days.]
---
---

5 Years Ago, Today == First Cancer Operation

---

---


Maserati V8 engine powered Lazareth LM 847 motorbike ~ by Gaurav

---

---

'Someone is going to die':
experts warn lawmakers over self-driving cars

Auto executives and US senators clash over calls for universal standards in robotic vehicles at Senate commerce committee hearing by Sam Thielman

Time For A Corporate Death Penalty?

---

---

The presidential race is down to this:
political realism v reality television

After another night of major primaries, Hillary Clinton and Donald Trump are still on track to win their party's nominations – for better or worse by Richard Wolffe

---

If Elections Were Fair
& Everybody Wanted
the Best Candidate to Win
NONE of the ABOVE
Would be a choice on Voter Ballots

---

---

Major sites including New York Times
and BBC hit by 'ransomware' malvertising

Adverts hijacked by malicious campaign that demands payment in bitcoin to unlock user computers by Alex Hern
---
---
Thank You... the Nominate Anita Hill for Supreme Court Justice petition has 10,034 supporters and requires 4, 966 more signatures to reach 15,000!
---
---
Attack of the
killer sea farts!

Do giant gas bubbles explain the mystery of the
Bermuda Triangle?

Researchers say methane rising to the surface of the ocean could explain the sudden loss of ships in the western North Atlantic. And anywhere else, for that matter ~ [Graphics and source located at this link]
---
---
FACECROOK
For the Non Professional Socnet Challenged
Want to wrest back some
privacy from Mark Zuckerberg?

The Zuck has his eye on 3.5bn social media accounts – that's a lot of data handed on to advertisers. Here's how to cover your tracks [graphics/images located at link]

Mark Zuckerberg has a gargantuan social network. If you add up the number of accounts from the services he owns – Facebook, WhatsApp, Messenger and Instagram – you get a figure of 3.5bn, which is roughly half the world's population. Granted many people will have multiple accounts and belong to multiple services, but still, that's a lot of pokes, likes and cat gifs. Especially impressive given the scepticism and the love-hate relationship many have with his empire, particularly the Facebook mothership – or Dark Star, depending on your point of view. Being part of modern society without being involved somehow with the Zuck is increasingly tricky: instant messaging is hard without going via Facebook's servers; you'll need Instagram if you want to show off your perfectly arranged avocados and children's fancy-dress outfits to the world; and if you want to date, no Facebook means no Tinder. Even if you're one of those refuseniks who proudly claim "I'm not on Facebook", you probably are – what about that chemically inconvenienced stag weekend in Tallinn that your pals created a Facebook album for? Yes, you'll have to join to find out.

It's a Faustian pact: in return for these sometimes useful services we give up our privacy and allow Facebook to mine our lives for data to sell to advertisers – but it's a deal we can finesse a little to reclaim a bit of our dignity. Here are some suggestions how…

1 Hide your Facebook profile from search engines

If someone should Google (or Bing) your name, the chances are your Facebook profile might be one of the first entries to appear in the list of results. If you would rather this didn't happen, head into the account settings pages of the Facebook app and choose Privacy. The final option, "Do you want search engines outside of Facebook to link to your profile?", can be disabled with a couple of taps. Note that it may take some time before you disappear from search engine results, and you can still be found in a search inside Facebook.

2 Prevent Facebook from tracking you outside Facebook

Facebook's technology stretches well beyond Facebook itself, as you will know if you have ever logged into a different site or app using your Facebook credentials. As a result, you might see hotel ads on Facebook if you spend a lot of time on hotel websites. If you'd rather this didn't happen, go to ads in account settings, select "Can you see online interest-based adverts from Facebook?", then turn it off. You will still be shown the same number of ads on the social network, but they won't be based on the browsing you do on non-Facebook sites.

3 Stop Facebook using your likes in ads

You've probably seen ads in your newsfeed related to something that one of your friends has liked. If you don't want your own likes to be exploited in this way, open up the account settings page, tap the ads button, and choose "Who can see your social actions paired with ads?". By changing the bottom value to No one, you can make sure your Facebook contacts don't see ads linked to your likes – although they can still be used to influence the ads you see in your own feed.

4 Stop people tagging you

If one of your friends wants to upload an embarrassing photo of you, there's not much you can do except beg them not to; but you can prevent the picture (or any type of post, from updates to locations) being tagged with your name. From the Facebook apps menu, choose settings menu, settings and timeline and tagging: this screen lets you enable a post-review feature, so that you can block or approve all tags before they're applied. There are a number of other tag-related settings to play around with on the same screen, too.

5 Disconnect third-party apps

You've probably logged into various apps and services using Facebook but you don't want to give these third-party developers permanent access to your account. Head to account settings and apps, inside the mobile apps you can change the permissions of these external apps and even kick them out altogether – ideally you want to boot out any that you're not using on a regular basis (you can always add them again later). The fewer connections you have, the safer and more private your account.

6 Stop Facebook automatically playing videos

Your timeline can resemble a cascade of YouTube spam and irrelevant video ads – the latter are important to Facebook as they are a major revenue earner. The YouTube content might not be fit for viewing at your desk and the ads are probably irritating, so you may want to turn the auto-play feature off. Here's how: from your browser select settings, video, and at auto-play videos, hit the off button. Within the iOS app you take the same route and select "never" for auto‑play video.

7 Mute conversations in Messenger

For particularly busy conversation threads inside the Facebook Messenger app, you may not want to see or hear alerts every time there is a new message – that's where the mute feature comes in. On Android, tap the info button (top right) inside a conversation and choose notifications to mute alerts for a certain period – anything from 15 minutes to indefinitely. On iOS, tap the title of the conversation rather than the info button. Messages will still come through, but you won't get any notifications to that effect on your device until they're enabled again.

8 Block other WhatsApp Users

Unfortunately, there's always the chance not everyone you chat to has nice things to say, but WhatsApp includes a contact-blocking feature that's fast and efficient. Blocked contacts can't send you messages or calls, can't see when you've been online, and can't see your status or WhatsApp avatar picture. Go to the app menu, choose settings, account, privacy and then select Blocked contacts (Android) or Blocked (iOS): the subsequent screen lets you block and unblock contacts as required. You can also quickly block contacts from inside individual conversation windows by opening up the chat menu.

9 Keep your location to yourself in Instagram

Be wary of adding location information to your Instagram photos, especially if your feed is public and for areas near your home or place of work. If you go to your profile page and tap the location pin, you can see which of your images are linked to a location – to remove the geotag, tap the menu button (on Android), choose edit and tap the photos or groups of photos you want to remove. Remember Instagram also allows you to share pictures (geotagged or otherwise) in private one-to-one conversations rather than your main feed.

10 Prevent contacts seeing when you read their WhatsApp messages

Head to the main settings page inside WhatsApp to the read receipts option – if you untick this setting, people won't know whether you've read their most recent messages. However, the function will be disabled in the other direction, too, so you'll no longer get any indication whether your messages have been received (those two blue ticks that usually appear after posts). The last seen update (which shows your contacts when you last had the app open) works in the same way and can also be disabled.

11 Enable two-step verification

This is probably the wisest security precaution you can take to prevent your account being hacked. With this feature enabled, each time you or someone else attempts to log into your account from a new computer or device, Facebook will text you a code – which you will need in order to finish the process. Find this feature on the drop-down menu top right: settings, security, login approvals and check the box: "Require a security code to check my account from unknown browsers".

12 Download all your data

While this isn't a security measure in itself, downloading all the data that Facebook holds about you is an eye-opening exercise. Go to settings and click on the link "Download a copy of your Facebook data" at the bottom of the page. Once you've unstuffed the zip file, you'll be able to see everything. This includes every message you've ever sent or received but not deleted (ie still plenty you'd rather forget); every time you've clicked on an ad; every survey you've completed; every photo you've uploaded; IP addresses you've used logging into Facebook (and the locations Facebook infers); the ads they think you're interested in; and everyone one you've ever poked (stop sniggering). You might describe it as surveillance.

13 Choose who can see your posts

Whenever you update your Facebook status through the mobile apps (or indeed anywhere else) you'll see an audience selector box that most likely has "friends" selected. Tap this to choose who exactly can see your next post: you might want to restrict it to family members, work colleagues, or an even smaller group of people (you can specify contacts one by one if necessary). This is where friend lists come in handy – Facebook makes some for you automatically (close friends and acquaintances for example), but you can create your own through the desktop Facebook site.

14

Delete your account?

If downloading your data freaks you out, the only way to remove it from Facebook's servers is to delete your account. It takes Facebook up to 90 days to scrub you from their data banks, but be aware that items such as messages you've sent and friends' photos you appear in will remain. The bonus of this tactic is that you'll never be able to use Tinder again.

15 Deactivate your account

If deleting your account seems too drastic, too cold turkey, you could choose a trial separation from Mark Zuckerberg. Maybe you need a little space to think things through, see if you can survive without the emojis. Deactivation hides your timeline and means aunties, exes, criminals etc won't be able to find you from a Facebook search. It also requires an iron will – your account will be reactivated any time you log back in – so stay away from the wine. You may also accidentally reactivate your account when you use your Facebook details to log into another site such as Airbnb. Therefore it would be wise to disconnect third-party apps (see above) before deactivating. Another precaution would be to change your password prior to deactivation, which would disrupt any saved logins you have scattered around your devices.
---
---
Thank You... the Nominate Anita Hill for Supreme Court Justice petition has 10,026 supporters and requires 4, 974 more signatures to reach 15,000!
---
---
Boptime with Even Steven + The Legends of Wilmington Jazz
On Saturday's Boptime we begin at 6am (EST) with a jazz jam session from July 1952 that included Charlie Parker, Charlie Shavers, Benny Carter, Johnny Hodges, Ben Webster, Oscar Peterson, and others. At 7am (EST) on the Legends of Wilmington Jazz, you'll hear selections from jazz pianist Gerald Price, the Boysie Lowery Big Band, Wilmington natives Wilby Fletcher and Matthew Shipp, as well as Ernie Watts, who grew up in Wilmington. We'll meet on Clifford's Corner at 8am (EST) with co-hosts Larry Williams and Kitty Mayo. We'll feature some selections from Wynonie Harris, along with some rare jazz and R&B sides. For the early bird, on the Freebox at 3am (EST), we begin with the 21st century's first rock opera "Passing Strange," edited for radio followed by the early 1970 rock opera "The Naked Carmen," that was never performed. ~ Steve

BOPTIME: Saturday, 6 AM Eastern time, 3 AM Pacific time
Go To: http://www.wvud.org/?page_id=24 and:
Click on a listening link below the WVUD logo:

---
---
Nobody for President ~ NONE of the ABOVE should be a choice on voter ballots
Sun Sentinel picks
NONE of the ABOVE
for Florida primary

By Al Tompkins • March 8, 2016

For the first time that anybody at the (Fort Lauderdale, Florida) Sun Sentinel can recall, the paper told its readers that none of the Republican candidates for president earned its endorsement.

"I hate that we didn't endorse," editorial page editor Rosemary O'Hara said. "We take this very seriously, we don't take it lightly at all. We offer endorsements not because readers always agree with us but so they know what we think and why we think it."

The Tuesday editorial takes issue with all four of the remaining GOP candidates.

We cannot endorse businessman Donald Trump, hometown Sen. Marco Rubio or Texas Sen. Ted Cruz because they are unqualified to be president. Ohio Gov. John Kasich is the best of the bunch, but if you measure a candidate by the caliber of his campaign, Kasich's lack of traction and organization make a vote for him count for little."

The Sun Sentinel urged former Florida Gov. Jeb Bush to run last year, and he will appear on the Florida ballot next week even though he has put his campaign on hold.

The editorial board was especially critical of Florida Sen. Marco Rubio:

Remember that he has almost no experience and has done little but run for office. Then, when he gets in office, he doesn't go to work very much. He holds the worst attendance record in the U.S. Senate.

Because Rubio has failed to do his job as a senator, broken the promises he made to Floridians and backed away from his lone signature piece of legislation on immigration, we cannot endorse him for president.

The paper said Trump is "absurdly vague on how he would 'make America great again'" and noted that "Cruz scares us."

Newspapers have endorsed candidates at least as far back as 1860, when the New York Times backed Lincoln and failed to foresee the oncoming Civil War.

For decades, newspapers largely endorsed Republicans but more recently have leaned toward Democrats, Micah Cohen explained in a 2011 column for The New York Times.

There is little evidence showing that endorsements affect the outcome of national races. In 1976, 1996 and 2004, Cohen says, the winner of the most daily newspaper endorsements still lost the election. Endorsements that arrive closer to election day may be losing their punch in states like Florida, where growing numbers of voters cast their ballots early.

It is especially difficult to link newspaper endorsements to success in presidential elections where voters have a better sense of the candidates than they may have in local school board or judges races.

"Endorsements are a chance for newspapers to give an assessment of a candidate based on the values that the newspaper stands for," O'Hara said. She fully expects her paper to make a recommendation this fall. "Oh yes, I think this is an anomaly," O'Hara said.

NONE of the ABOVE
Should be a choice on VOTER BALLOTS

NOBODY is Perfect
& Speaks through the teeth
---
---
Thank You... the Nominate Anita Hill for Supreme Court Justice petition has 10,024 supporters and requires 4, 976 more signatures to reach 15,000!
---
---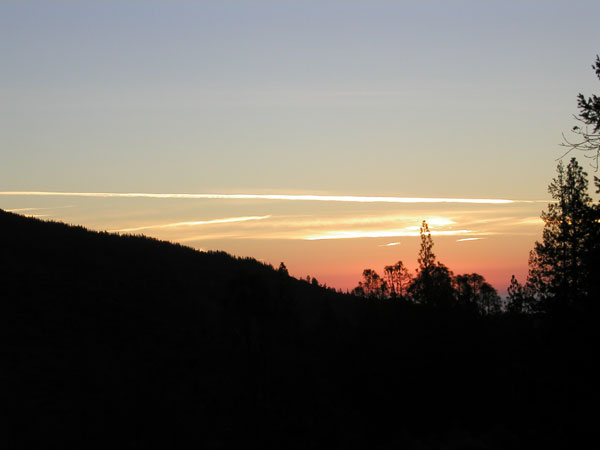 The Terrifying Truth About
Air Pollution and Dementia

by Aaron Reuben @ Mother Jones on Wed. June 24, 2015 5:00 AM PDT via Fred

"WE SHOULD GET out of here," says air pollution chemist Eben Cross. At 7 a.m. on this cold November day the wind blows steadily through the Massachusetts Institute of Technology's Cambridge campus, cutting through our thin jackets. But Cross isn't afraid of the cold. He worries about the air we're breathing—especially considering the six fire trucks directly ahead, idling in the dim morning light.

"We're getting hammered right now," Cross says, shouting over the hum of the engines. He's taken his gloves off to manipulate the display panel on his pollution monitor. The acrid smell of diesel is unmistakable. "Anytime you can smell it, you are in a regime that is very polluted," he says. "In many ways your nose is a better mass spectrometer than any device on the market."

Cross' monitor measures the presence of microscopic particles suspended in the air. Earlier, in his home, the device reported average concentrations of between 10,000 and 100,000 airborne particles per cubic centimeter of air (the latter after he burned some toast). Now it detects millions. The massive size of the fire trucks' engines, combined with their inefficient combustion in cold weather, means that the air reaching us is replete with fine and ultrafine particles—specks of waste at least 36 times finer than a grain of sand, often riddled with toxic combinations of sulfate, nitrate and ammonium ions, hydrocarbons, and heavy metals. Though we have long known that these tiny particles cause and exacerbate respiratory problems—like asthma and infections and cancers of the lungs—they are also suspected to contribute to a diverse range of disorders, from heart disease to obesity. And now cutting-edge research suggests that these particles play a role in some of humanity's most terrifying and mysterious illnesses: degenerative brain diseases.

While coarse pollution particles seldom make it past our upper lungs, fine and ultrafine particles can travel from our nostrils along neural pathways directly into our brains. Once there, they can wreak a special havoc that appears to kick off or accelerate the downward spiral of degenerative diseases like Alzheimer's and Parkinson's. While much of the research is still preliminary, the findings so far are compelling. Autopsies of the brains of people who lived in highly contaminated areas have turned up traces of pollution and corresponding brain trauma. And among those still living, epidemiologists have recorded elevated rates of brain disease and accelerated mental decline.

All of this is especially scary when you consider how many people are at risk. Alzheimer's and Parkinson's already afflict 50 million people worldwide and about 6 million in the United States. In 2015, nearly 1 in 5 Medicare dollars will be spent on Alzheimer's; this disease and other types of dementia will cost the United States $226 billion. By 2050, experts predict, that cost will rise to $1.1 trillion—the baby boomers are only now entering the phase of life when degenerative diseases usually emerge. Because boomers were born before the improvements of the Clean Air Act, passed in 1970, they likely have had a greater lifetime exposure to air pollution than any other generation before or after them.

But although American air today is the cleanest it has been in four decades, pollution is still a major public health problem. According to estimates from the American Lung Association, more than 46 million Americans—about 15 percent of the US population—are chronically exposed to levels of particle pollution that exceed Environmental Protection Agency (EPA) standards, with a further 44.1 million plagued by periodic unhealthy exposures on bad air days or, as in parts of California, seasonal air pollution spikes. Meanwhile, in some Chinese and Indian cities, air pollution levels are routinely three to six times higher than World Health Organization standards. A recent study in the peer-reviewed journal Environmental Health and Technology estimated that we could avoid two million deaths globally by cleaning up the world's air.

Researchers have struggled for decades to pinpoint the risk factors that, in addition to genetics, can contribute to a person's likelihood of developing Alzheimer's and Parkinson's diseases; theories have ranged from viral infection to aluminum exposure to high-fat diets, but none of these has withstood scientific scrutiny. The research implicating air pollution is in its early stages, and many questions remain unanswered—for example, it's unclear whether particle pollution initiates degenerative disease or merely accelerates it. Still, the evidence so far suggests that pollution could be the most pervasive potential cause of brain disease that scientists have ever discovered. We're not "beyond a doubt," says Michelle Block, a neurobiologist at the Indiana University School of Medicine, but "everything we do says this is probably happening."

In a small room on the third floor of a lab at the University of Southern California's gerontology department, graduate student Nick Woodward shows me one front line in the global effort to understand the link between air pollution and brain disease: nine black mice in clear plastic cages. They are breathing highway exhaust, piped in by Woodward, that was gathered from the busy 110 freeway. Because of the heavy truck traffic on that road, the exhaust is especially rich in ultrafine particles laced with metals and hydrocarbons, in hundreds of combinations. To simulate life in a nearby neighborhood, Woodward explains, the mice will be exposed to exhaust for five hours a day, three days a week, until they are finally sacrificed and their organs examined for the presence of particles and disease.

---

One researcher discovered that dogs in heavily polluted Mexico City showed many of the same symptoms as people suffering from dementia.

---

This study and similar ones have their roots in Mexican research from the 1990s, when the United Nations had just deemed Mexico City one of the most polluted metropolitan areas on the planet. Even modern Beijing sees relatively clear skies 20 percent of the year—but in 1992, Mexico City air quality monitors recorded only eight smog-free days. By the early 2000s, researchers in Mexico City studying the effects of urban pollution on dogs, which live longer than mice and can be raised outdoors to approximate human exposures, began to discover unusual symptoms.

Dr. Lilian Calderón-Garcidueñas, lead investigator of the studies, noted that some dogs exposed to Mexico City air began to exhibit "decrements of attention and activity." Caretakers of other dogs "were aware of alterations of sleep patterns and barking," she wrote. Some "reported transient episodes during which the dogs failed to recognize [them]." Inside their brains, Calderón-Garcidueñas found dramatic tissue damage—the cells in the dogs' olfactory-processing center were dying, with the scars of disease traceable out to the nose itself—that was strangely reminiscent of the damage that sometimes appears in an entirely different study population: Alzheimer's and Parkinson's patients.

Domesticated dogs have an exquisite sense of smell; they possess as many as 220 million olfactory neurons, while humans are thought to have between 5 million and 12 million. Dogs are also one of only a handful of animal species known to naturally develop Alzheimer's-type dementia. What Calderón-Garcidueñas discovered more than a decade ago may prove to be the missing element in a long-standing theory of neurodegenerative disease origin. For reasons poorly understood, degenerative diseases like Alzheimer's and Parkinson's often reveal themselves in humans through early breakdowns in the olfactory system. Degenerative disease sufferers lose some of their sense of smell so predictably, and so long before more overt symptoms manifest, that doctors sometimes use smell tests as a diagnostic tool. As a result, many neurologists have long suspected that these disorders might be caused by foreign substances that we inhale through our noses. The most recent studies have looked at the most common of these substances: particle pollution.

In order to understand how exactly a particle travels from the nose to the brain, you'll need a quick lesson in human respiratory anatomy. When you breathe in polluted air, particles enter your body through both your nose and your mouth. Large, coarse particles, like bits of windblown dust, are caught there and in your upper lungs and are eventually removed by coughing, sneezing, and nose running. Smaller particles can bypass these natural defense lines to reach your body's more sensitive tissue. In the lungs, scientists have long known, they can embed and foster infection and cancer or pass directly into the bloodstream, where they create a host of dangerous byproducts that can circulate with the blood and cause damage to organs and bodily systems.

But particles that make it past your nose may be even more damaging. The lining of the human nasal cavity contains millions of specialized nerve cells that wave tens of millions of tiny hairs in a gel of mucus. These hairs detect inhaled chemicals and transmit information about them to the smell center of your brain, called the olfactory bulb. This is the process that allows you to tell, say, whether a carton of milk is spoiled. Your nasal nerve, whose hairs are exposed to the outside air in your nose, reaches all the way into your brain. This direct line allows your nose to communicate very quickly with your mind, an advantage in hunting, gathering, and predator avoidance. But it also makes us susceptible to pollution—particles entering your nose can actually travel along the olfactory neuron pathways from the nasal hairs right into the brain. In other words, as with cocaine, what you inhale through your nose can go straight to your brain.

Once in the brain, pollutant particles can directly kill or damage neurons if toxic metals or compounds are attached to them. But scientists now know that they can also cause more widespread damage by disrupting microglia, the brain's unique army of immune cells. Microglia are the sentinels, bodyguards, and trash collectors of the brain. Among other things, they identify threats to brain health, from dead neurons to pathogens, and work collectively to neutralize and remove the offenders. When microglia encounter a pollution particle, they mistake it for a germ—with disastrous results.

Microglia in the presence of a particle produce a variety of chemical compounds meant to kill the interloper. The chemicals then accumulate and begin to damage or even kill surrounding cells. And the toxins attached to particles can corrupt the microglia, leaving them permanently in attack mode or otherwise unable to perform other important functions, like removing waste from the brain.

Researchers believe that chronic inflammation—the long-term overactivation of the body's immune response—is harmful, even at very low levels. Studies have connected it to a broad range of illnesses; in the skeletal system, for example, it can cause the pain associated with arthritis, while in the gut it can lead to metabolic disorders such as diabetes. In the brain, chronic inflammation has been consistently implicated in neurological degeneration. This is, relatively speaking, old and established science. In scans and autopsies of patients with Alzheimer's and Parkinson's, highly active microglia are found in the regions of the brain that have lost the most neurons. And, in mice, scientists have actually observed the microglia killing neurons.

---

It "just hardly ever happens," says one scientist, that human studies and animal models are in such strong agreement.

---

With air pollution, "there is indication that we are creating inflammatory responses that are in the direction of Alzheimer's disease," says Caleb Finch, a gerontologist who runs the lab that is studying pollution and mice at USC. If that assessment sounds overly cautious, it's meant to: Researchers in the Alzheimer's field are extremely wary of overstating the evidence. Still fresh are the memories of an aluminum scare in the mid-1980s, when preliminary studies linking aluminum in the brain to Alzheimer's disease fed provocative news headlines and initiated needless hand-wringing over antiperspirants and cooking pans. Also, scientists now increasingly believe that it's likely that no one environmental factor or trigger causes the disease; rather, "it's probably a multiple hit," says Indiana University's Block. "It's an assault across your entire lifetime that's going to culminate with disease in age."

Even so, of all the potential environmental drivers of degenerative disease, air pollution has by far the most promising scientific evidence behind it. "The longer I've been doing this research, the more I'm convinced that, most likely, urban air pollution is the most readily available source of microglial activation," Block says. Jennifer Ailshire, a social demographer at USC, also sees growing evidence along these lines. It "just hardly ever happens," she says, that human studies and animal models are in such strong agreement.

In epidemiology, one of the best ways to figure out what leads to a disease is the prospective study, in which scientists track patients over decades, monitoring their diet, lifestyle, exposures to toxins, and health outcomes. Several prospective studies on pollution's effect on neurodegenerative diseases are underway, but we won't know their results for decades. What we do have so far are retrospective epidemiological studies, which are kind of the opposite: Scientists study groups of older people with and without a given disease, comparing their life experiences, genetic factors, and environmental exposures. The problem with retrospective studies is that they rely heavily on subjects' self-reporting, which is notoriously fallible; subjects probably wouldn't be able to accurately recall, for example, how much time they've spent near an idling school bus. Another problem is inconsistent data. For example: Fine-particle levels in the United States have been regularly recorded for only the last 15 years, so epidemiologists often use proxy measures to estimate exposures from the distant past.

Still, evidence from retrospective studies is sobering. Controlling for things like ethnicity, gender, income, education, and other possible environmental exposures (including cigarette smoke), elderly individuals living in areas with polluted air appear to lose their mental abilities faster, show more predementia symptoms (also known as mild cognitive impairment), and develop Alzheimer's disease at greater rates. Six years ago, researchers in Germany assessed the cognitive abilities of 399 elderly women who lived in the same place for more than 20 years. Regardless of her socioeconomic status, the closer a woman lived to a busy road, the authors reported, the greater the chance that she would have mild cognitive impairment.

Four years ago, researchers from Harvard linked estimates of higher daily exposure to black carbon, a solid type of fine particulate matter, to lower cognitive ability in older men in Boston. In a larger, national study tracking the mental status of more than 19,000 retired nurses over several years, researchers connected the rate of mental decline in women 70 and older to their exposure to coarse- and fine-particle pollution and found that those exposed to more particles lost their mental abilities at a faster rate. In a group of 95,690 elderly Taiwanese, researchers this year found that a slight increase in fine-particle exposure over 10 years led to a 138 percent increased risk of developing Alzheimer's disease. A smaller, more recent study published in the Annals of Neurology followed 1,403 elderly women without dementia. Scientists found that exposure to air pollution over time to led to a major decrease in the subjects' white matter, a part of the brain essential for cognition.

So how much pollution might the brain be able to withstand? Unfortunately, that's not yet clear. In the study from Taiwan, an increase in annual pollution exposure of four micrograms of particles per cubic meter of air—the additional amount you might experience within a block or two from a busy road—was sufficient to dramatically alter Alzheimer's risk. But that was in addition to already high levels of pollution exposure, which were greater than anything you would routinely experience in America. In the nationwide study of retired US nurses, exposure to an additional 10 micrograms of fine particles per cubic meter of air per year over several years seemed to speed up damage to mental abilities "as if your brain were aged an extra two years," says Rush University's Jennifer Weuve, the study's lead author. That's about the same increase in pollution you would experience if you moved from Beverly Hills to South Central Los Angeles.

And there is growing evidence that particle pollution's assault on the mind is not limited to elderly brains. Researchers in Mexico City, which still has some of the worst urban air on the planet, have found signs of advanced brain damage in children as young as six and seven years old: overactive immune cells, degraded white matter, and damaged vasculature typically seen only in older brains. In one autopsy study comparing children raised in Mexico City with their counterparts in less polluted parts of the country, half the Mexico City children had notable aggregations of a protein called amyloid beta—which is strongly associated with Alzheimer's—grouped in clumps across their brains. In the children from less polluted areas, there were none.

In America, as in most of the world, the burden of pollution does not fall evenly. Fine particles can travel thousands of miles through the air, but ultrafine particles drop out much sooner, typically after only a few thousand feet. This means that unless you live within a few miles of a coal-fired power plant or metal smelter, most of the ultrafine particles you breathe are probably from vehicles, particularly old diesel engines.

---

Every time she moves to a new place, epidemiologist Weuve says she aims to live "at least 50 meters away from an interstate expressway, state highway, or truck route."

---

In our pass through Cambridge and then Boston, which has average air pollution levels for an American city, Cross detects numerous and dramatic ultrafine-particle pollution hot spots: bike lanes near highways where diesel clouds plague commuters for miles; schoolyards full of emissions from idling buses; apartments downwind of trucking routes. The worst places tend to be near busy roads; one EPA study found the concentration of ultrafine particles in Los Angeles to be 25 times greater near freeways than in the rest of the city.

Because pollution falls hardest near road traffic and crowded urban areas, people who are more likely to live there—the poor, the elderly, people of color—are disproportionately exposed to airborne neurotoxins. In 2014, researchers from the University of Minnesota found that minorities in the United States are exposed on average to 38 percent higher levels of air pollution than white people. (Though they looked at nitrogen dioxide, a nonparticle pollutant, their findings are indicative of traffic-related exposures.) In 2012, researchers from Yale matched census tracts to particle pollution data for areas around the continental United States. They found that "non-Hispanic blacks, the least educated, the unemployed, and those in poverty" suffered the highest pollution burden.

The good news is that air pollution is one of the United States' greatest environmental success stories. Particle emissions have been dropping steadily since the 1970s, along with other pollutants governed by laws like the Clean Air Act. The EPA regulates levels of coarse- and fine-particle pollution, and two years ago it strengthened the national standards for fine particles. But there is still no regulation for ultrafine-particle pollution, here or in any other country. While the EPA did consider the new science implicating ultrafine particles in brain disease during its last review, an agency representative told me by email that there was "insufficient evidence to draw conclusions." The agency has said that it will consider the new science on ultrafine particles in its current review, which is ongoing.

The quickest way to rid our cities of particle pollution would be by cleaning up diesel engines. That may be in the works; the Obama administration recently proposed much tougher emissions standards for trucks. Since 2007, the EPA has required new diesel buses and trucks to utilize cleaner-burning engines, but because diesel engines last 20 or 30 years, millions of the older ones are still on the roads. Beginning around 2000, California started requiring owners of old diesel vehicles—from Greyhounds to big rigs and school buses—to begin replacing their engines. But a significant number of old, dirty engines are still on the road—and in many parts of the United States, engine upgrades are not yet mandatory.

Another option to reduce exposure is to move away from hot spots. But as Columbia University epidemiologist Shakira Suglia points out, because the risk tends to be highest in poorer neighborhoods, the people with the worst exposures "simply don't have the resources to move. The less you have, the harder it is to control what it is you are being exposed to." Some public health advocates' suggestions for people who can't move—like telling them to stay indoors on the worst pollution days—can seem impractical, even cruel. Broader efforts, like limiting vehicle traffic through neighborhoods and building schools and nursing homes far from busy roads, could offer a measure of relief, as could the installation of expensive air filters. (A California law requires new schools to be built away from freeways or equipped with filters, but there are major loopholes. Meaningful improvement may be decades away even in places like Los Angeles—not to mention developing megacities like Beijing and New Delhi.)

Meanwhile, it's worth noting that those who study brain disease and air pollution are taking matters into their own hands. Every time she moves to a new place, Weuve says she aims to live "at least 50 meters away from an interstate expressway, state highway, or truck route." When USC's Finch moved to Los Angeles, he "chose to live at as high an altitude as possible" in order to escape the pollution that clusters around the city's low-lying highways. Last year, before their daughter was born, MIT's Cross and his wife began looking for a new home for their young family. "Minimizing her exposure to roadside emissions is something that played into our decisions," Cross says. For any potential home, proximity to a busy road "was a deal-breaker."

This story was supported by a Middlebury College Fellowship in Environmental Journalism.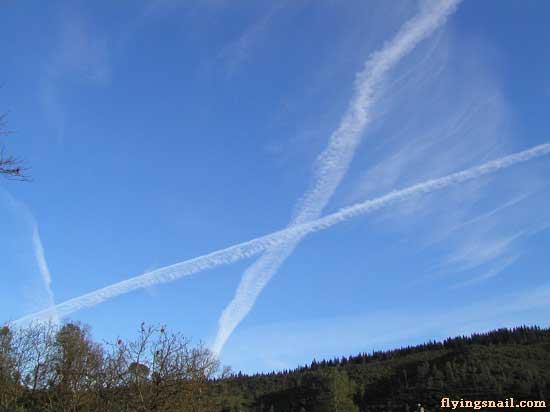 ---
---
Thank You... the Nominate Anita Hill for Supreme Court Justice petition has 10,020 supporters and requires 4, 980 more signatures to reach 15,000!
---
---

History of Rock from Ithaca Audio ~ https://vimeo.com/158160346
---
---

Obama and Netanyahu: up close and personal ~ Steve Bell

Netanyahu turns down Obama meeting and cancels US trip

White House disputes reports that it could not find a suitable date for Israeli PM, in a sign of tensions between two leaders
---
---
Thank You... the Nominate Anita Hill for Supreme Court Justice petition has 10,010 supporters and requires 4, 990 more signatures to reach 15,000!
---
---

Missing BBS Files

Ray Tomlinson, email inventor and selector of @ symbol, dies aged 74

Tributes flow for the American computer scientist who 'changed the way the world communicates'

Apple Macs targeted by KeRanger ransomware for first time

Experts say some Macs may have their files encrypted on Monday if computer has been infected

Malware is not only about viruses ~ companies preinstall it all the time ~ Richard Stallman

Since I started free software in the 80s, developers have grown to routinely mistreat users by shackling behaviour and and snooping – but we have ways to resist

So...
---
---
Thank You... the Nominate Anita Hill for Supreme Court Justice petition has 10,005 supporters and requires 4, 995 more signatures to reach 15,000!
---
---

Crossroads ~ Guitar Duel from Waldo-de-Kard ~ https://vimeo.com/6633466
---
Josh Homme on Iggy Pop: 'Lemmy is gone.
Bowie is gone. He's the last of the one-and-onlys'
---
Nancy Reagan refused to help dying
Rock Hudson get Aids treatment
---
The Fashion: 15 things you need to know this season
Smart v casual: the ultimate menswear style swap
Time After Time - this season's best watches
---
---
Thank You... the Nominate Anita Hill for Supreme Court Justice petition has 10,001 supporters and requires 4, 999 more signatures to reach 15,000!
---
---
Boptime with Even Steven + The Legends of Wilmington Jazz
On Saturday's Boptime we begin at 6am (EST) with some selections from Kurt Weill's 1938-39 Broadway musical "Knickerbocker Holiday," then jump to some selections by Raymond Scott from 1940. Leonard Bernstein, Betty Comden, Adolphe Green, Judy Holiday and others were doing schtick in lower Manhattan as The Revuers in 1940. We'll play a sample, then some Duke Ellington from the same year. At 7am (EST), more from this day in music from 1940, along with what was playing in Wilmington's movie theaters, what was heard on radio, etc. At 8am (EST) Nezzie and I visit My World in 1928 for the first part of the hour. On the back end, we present another episode of the Delaware Rock & Roll Hall of Fame, including an early selection by a young Johnny Neel, when he was growing up in Wilmington, as well as Bob & Justine, who had been Bandstand sweethearts. On the Club Baby Grand, after some rare recordings from Betty Roché, we'll play selections from local jazz singers backed by some of Wilmington's current or very recent jazz musicians. ~ Steve

BOPTIME: Saturday, 6 AM Eastern time, 3 AM Pacific time
Go To: http://www.wvud.org/?page_id=24 and:
Click on a listening link below the WVUD logo:

---
---
Thank You... the Nominate Anita Hill for Supreme Court Justice petition has 9,986 supporters and requires 14 more signatures to reach 10,000!
---
---
Dahbud Mensch ~ Stuck in the middle with WHO ?


is SANITY the PLAYGROUND of the unIMAGINATIVE ?
Russian atheist faces year in jail for
denying existence of God during webchat

Viktor Krasnov being prosecuted under a controversial law after being accused of 'offending the sentiments of Orthodox believers'
---
---
Thank You... the Nominate Anita Hill for Supreme Court Justice petition has 9,974 supporters and requires 26 more signatures to reach 10,000!
---
---

What's Up Wonderwall? from DJ Schmolli ~ https://vimeo.com/155097444
---
---

Foxy Guerrilla Lady from DJ Schmolli ~ https://vimeo.com/155097445
---
---
Thank You... the Nominate Anita Hill for Supreme Court Justice petition has 9,969 supporters and requires 31 more signatures to reach 10,000!
---
---
Nobody for President ~ NONE of the ABOVE should be a choice on voter ballots

Five Finger Death Punch ~ Wrong Side of Heaven
from Nick Peterson ~ https://vimeo.com/101360301

Today's Secret Question Is:

How many Children, Women, Civilians, and Military were Maimed & Murdered Over This LIE:

Iraq has Weapons of Mass Destruction?

'It was widely known before the Iraq war over 50% of the Iraqi population were children under the age of 15, and the war began with this act of sheer cowardice.'


'Anyone who harms children is a terrorist.' ~ G.W. Bush
Who Voted for the Illegal Iraq War?

Simply stated, there is no doubt that Saddam Hussein now has weapons of mass destruction. - Dick Cheney - August 26, 2002

Every day Saddam remains in power with chemical weapons, biological weapons, and the development of nuclear weapons is a day of danger for the United States. - Sen. Joseph Lieberman, D-CT - September 4, 2002

If we wait for the danger to become clear, it could be too late. - Sen. Joseph Biden D-Del. - September 4, 2002

Right now, Iraq is expanding and improving facilities that were used for the production of biological weapons. - George W. Bush - September 12, 2002

In the four years since the inspectors left, intelligence reports show that Saddam Hussein has worked to rebuild his chemical and biological weapons stock, his missile delivery capability, and his nuclear program. He has also given aid, comfort, and sanctuary to terrorists, including al Qaeda members. It is clear, however, that if left unchecked, Saddam Hussein will continue to increase his capacity to wage biological and chemical warfare, and will keep trying to develop nuclear weapons. ~ Sen. Hillary Clinton(D, NY), Oct 10, 2002

If he declares he has none, then we will know that Saddam Hussein is once again misleading the world. - Ari Fleischer - December 2, 2002

We know for a fact that there are weapons there. - Ari Fleischer - January 9, 2003

Our intelligence officials estimate that Saddam Hussein had the materials to produce as much as 500 tons of sarin, mustard and VX nerve agent. - George W. Bush - January 28, 2003

We know that Saddam Hussein is determined to keep his weapons of mass destruction, is determined to make more. - Colin Powell - February 5, 2003

Iraq both poses a continuing threat to the national security of the United States and international peace and security in the Persian Gulf region and remains in material and unacceptable breach of its international obligations by, among other things, continuing to possess and develop a significant chemical and biological weapons capability, actively seeking a nuclear weapons capability, and supporting and harboring terrorist organizations. ~ Sen. Hillary Clinton, D-NY - February 5, 2003

Bender Bending Rodríguez (Futurama) offers advice:


We'll make our own government with blackjack and hookers

We have sources that tell us that Saddam Hussein recently authorized Iraqi field commanders to use chemical weapons -- the very weapons the dictator tells us he does not have. - George Bush - February 8, 2003

So has the strategic decision been made to disarm Iraq of its weapons of mass destruction by the leadership in Baghdad? I think our judgment has to be clearly not. - Colin Powell - March 8, 2003

Intelligence gathered by this and other governments leaves no doubt that the Iraq regime continues to possess and conceal some of the most lethal weapons ever devised. - George Bush - March 18, 2003

We are asked to accept Saddam decided to destroy those weapons. I say that such a claim is palpably absurd. - Tony Blair, Prime Minister - March 18, 2003

Well, there is no question that we have evidence and information that Iraq has weapons of mass destruction, biological and chemical particularly . . . all this will be made clear in the course of the operation, for whatever duration it takes. - Ari Fleischer - March 21, 2003

There is no doubt that the regime of Saddam Hussein possesses weapons of mass destruction. As this operation continues, those weapons will be identified, found, along with the people who have produced them and who guard them. - Gen. Tommy Franks - March 22, 2003

One of our top objectives is to find and destroy the WMD. There are a number of sites. - Pentagon Spokeswoman Victoria Clark - March 22, 2003

I have no doubt we're going to find big stores of weapons of mass destruction. - Kenneth Adelman, Defense Policy Board - March 23, 2003

We know where they are. They are in the area around Tikrit and Baghdad. - Donald Rumsfeld - March 30, 2003

Warns You About Government Everyday
WAS RIGHT THE WHOLE TIME


Dale Gribble [King of the Hill animated cartoon]

Saddam's removal is necessary to eradicate the threat from his weapons of mass destruction. - Jack Straw, Foreign Secretary - April 2, 2003

Obviously the administration intends to publicize all the weapons of mass destruction U.S. forces find -- and there will be plenty. - Neocon scholar Robert Kagan - April 9, 2003

I think you have always heard, and you continue to hear from officials, a measure of high confidence that, indeed, the weapons of mass destruction will be found. - Ari Fleischer - April 10, 2003

We are learning more as we interrogate or have discussions with Iraqi scientists and people within the Iraqi structure, that perhaps he destroyed some, perhaps he dispersed some. And so we will find them. - George Bush - April 24, 2003

There are people who in large measure have information that we need . . . so that we can track down the weapons of mass destruction in that country. - Donald Rumsfeld - April 25, 2003

Before people crow about the absence of weapons of mass destruction, I suggest they wait a bit. - Tony Blair - April 28, 2003

We'll find them. It'll be a matter of time to do so. - George Bush - May 3, 2003

I am confident that we will find evidence that makes it clear he had weapons of mass destruction. - Colin Powell - May 4, 2003

I never believed that we'd just tumble over weapons of mass destruction in that country. - Donald Rumsfeld - May 4, 2003

I'm not surprised if we begin to uncover the weapons program of Saddam Hussein -- because he had a weapons program. - George W. Bush - May 6, 2003

U.S. officials never expected that "we were going to open garages and find" weapons of mass destruction. - Condoleezza Rice - May 12, 2003

I just don't know whether it was all destroyed years ago -- I mean, there's no question that there were chemical weapons years ago -- whether they were destroyed right before the war, (or) whether they're still hidden. - Maj. Gen. David Petraeus, Commander 101st Airborne - May 13, 2003

Before the war, there's no doubt in my mind that Saddam Hussein had weapons of mass destruction, biological and chemical. I expected them to be found. I still expect them to be found. - Gen. Michael Hagee, Commandant of the Marine Corps - May 21, 2003

Given time, given the number of prisoners now that we're interrogating, I'm confident that we're going to find weapons of mass destruction. - Gen. Richard Myers, Chairman Joint Chiefs of Staff - May 26, 2003

They may have had time to destroy them, and I don't know the answer. - Donald Rumsfeld - May 27, 2003

For bureaucratic reasons, we settled on one issue, weapons of mass destructionbecause it was the one reason everyone could agree on. - Paul Wolfowitz - May 28, 2003 ~ Permmalink


NONE of the ABOVE
Should Be A Choice On Voter Ballots

REMEMBER KIDS, ... every time you hear Bush, or Wolfowitz, or Weapons of Mass Destruction, or Shock and Awe, or Senate, or Congress, or Republican, or Democrat, or Politician ... SCREAM REAL LOUD:

"You People Should Be In Jail!"


Pee Wee's Punk Rock Pogo Party with Cowboy Curtis
Robert Lyons ~ http://vimeo.com/24793063
---
---

Word Worlds ~Where simplifying complexity becomes art.
The Heyókȟa symbolize and portray many aspects of the sacred, the Wakȟáŋ. Their satire presents important questions by fooling around. They ask difficult questions, and say things others are too afraid to say. By reading between the lines, the audience is able to think about things not usually thought about, or to look at things in a different way.

Principally, the Heyókȟa functions both as a mirror and a teacher, using extreme behaviors to mirror others, thereby forcing them to examine their own doubts, fears, hatreds, and weaknesses. Heyókȟas also have the power to heal emotional pain; such power comes from the experience of shame--they sing of shameful events in their lives, beg for food, and live as clowns. They provoke laughter in distressing situations of despair and provoke fear and chaos when people feel complacent and overly secure, to keep them from taking themselves too seriously or believing they are more powerful than they are.

In addition, sacred clowns serve an important role in shaping tribal codes. Heyókȟa's don't seem to care about taboos, rules, regulations, social norms, or boundaries. Paradoxically, however, it is by violating these norms and taboos that they help to define the accepted boundaries, rules, and societal guidelines for ethical and moral behavior. This is because they are the only ones who can ask "Why?" about sensitive topics and employ satire to question the specialists and carriers of sacred knowledge or those in positions of power and authority. In doing so, they demonstrate concretely the theories of balance and imbalance. Their role is to penetrate deception, turn over rocks, and create a deeper awareness.
---
---
Notes from ~@~ ... Valley Fire

Carlin Step ~ DJ Steve Porter & Eli Wilkie ~ http://vimeo.com/21162532


The Great Bell Chant (The End of Suffering) ~ http://vimeo.com/6518109


One Day ~ Matisyahu ~ http://vimeo.com/11520225


Unsung Hero ~ Still Anonymous ~ http://vimeo.com/90853494
---
---
Freedom of expression and freedom of speech aren't really important unless they're heard...It's hard for me to stay silent when I keep hearing that peace is only attainable through war. And there's nothing more scary than watching ignorance in action. So I dedicated this Emmy to all the people who feel compelled to speak out and not afraid to speak to power and won't shut up and refuse to be silenced. ~ Tom Smothers
---
---
The Cat In the Hat On Aging ~ I cannot see ~ I cannot pee ~ I cannot chew ~ I cannot screw ~ Oh, my God, what can I do? ~ My memory shrinks ~ My hearing stinks ~ No sense of smell ~ I look like hell ~ My mood is bad -- can you tell? ~ My body's drooping ~ Have trouble pooping ~ The Golden Years have come at last ~ The Golden Years can kiss my ass!
---
---
A Destructive Political Force has
reached center stage in America

It makes a fight over everything. It is insatiable in its quest for wealth and power. It appeals to the worst in people, to hatred and fear. It divides groups of Americans against each other. It preys on the vulnerable and serves the privileged. And it lies in virtually all it says.

The once-respectable Republican Party has been hijacked in our times by a sick and broken spirit that damages everything it touches.

In this profound crisis, there is also an opportunity to see and to understand the workings of destructive forces that arise in civilized societies and that must be countered effectively if we —Americans, humankind —are to create a future we want.

The purpose of this site is to present a vision of how the human world works, and of what we are called to do to make that world more whole.

Read more: short version / long version ~ Main Page
---
---
Cree Prophecy
Only after the last tree has been cut down,
Only after the last river has been poisoned,
Only after the last fish has been caught,
Only then will you find money cannot be eaten.
---
---
Nobody for President ~ NONE of the ABOVE should be a choice on voter ballots

NOBODY Respects Women More Than I do ~ Donald Trump


American Dream, George Carlin ~ from Ishtar ~ https://vimeo.com/20452708

Nobody should have that much power
---
---
Oh, I hope that I see you again I never even caught your name As you looked through my window pane ~ So I'm writing this message today I'm thinking that you'll have a way Of hearing the notes in my tune ~ Where are you going? Where have you been? I can imagine other worlds you have seen ~ Beautiful faces and music so serene ~ So I do hope I see you again My universal citizen You went as quickly as you came ~ You know the power Your love is right You have good reason To stay out of sight ~~ But break our illusions and help us Be the light ~ The Promise by Mike Pinder
---
---

Why I Think This World Should End, Brandon Sloan, https://vimeo.com/105589124
Without love in the dream, it will never come true. ~ Jerry Garcia/Robert Hunter
And in the end, the love you take is equal to the love you make. ~ John Lennon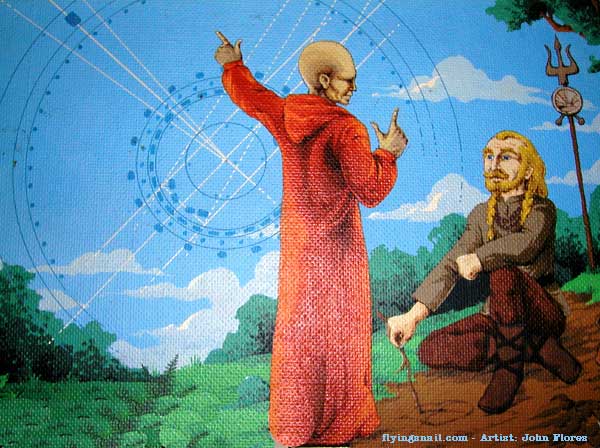 ---
---
The man whispered, "God, speak to me" and a meadowlark sang. But the man did not hear. So the man yelled "God, speak to me" and the thunder rolled across the sky. But the man did not listen. The man looked around and said, "God let me see you" and a star shined brightly. But the man did not notice. And the man shouted, "God show me a miracle" and a life was born. But the man did not know. So the man cried out in despair, "Touch me God, and let me know you are there" Whereupon God reached down and touched the man. But the man brushed the butterfly away and walked on.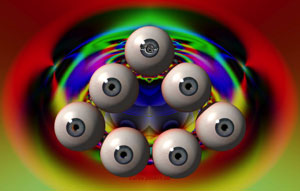 Don't miss out on a blessing because
it isn't packaged the way you expect.
---
---