NONE of the ABOVE should be a valid choice on Voter Ballots!
Someone is looking at whatever you do, so always present your most charming you.
During times of universal deceit, telling the truth becomes a revolutionary act. ~ George Orwell

Throughout America's adventure in free government, our basic purposes have been to keep the peace; to foster progress in human achievement, and to enhance liberty, dignity and integrity among people and among nations. To strive for less would be unworthy of a free and religious people. Any failure traceable to arrogance, or our lack of comprehension or readiness to sacrifice would inflict upon us grievous hurt both at home and abroad. ~ Dwight D. Eisenhower
Remembering Ralph Eno
"Freaky Ralph" Eno

December 6, 1948 ~ February 17, 1984


On February 17, Ralph Eno, local performer, died of bums at S. F. General.

Ralph was definitely the bull goose loony of even such an already fringey scene as San Francisco's.

In the early '70s he was the only male member of the women's theatre group Les Nickelettes, doing comedy rock when the Tubes were still the Beans.

As "Freaky" Ralph, he founded his one-man "progressive surf music" movement, several years before something called "new wave" would hit the covers of the glossy magazines. When punk started becoming a household word, he was already moving into his modem romance phase as Ral Pheno and the Twitchers, presaging the new English invasion.

When the local comedy scene (which he helped found at Frank Kidder's coffee house in the Intersection) finally achieved some viability, he was right there at the open mikes, singing the same songs he'd been performing as "straight" in his previous incarnations.

Through it all he was a courageous, sincere, and passionate stage performer, a prolific songwriter, a terrible businessman (releasing four independently produced records), a fervent supporter of every aspect of the Bay Area performing community, a bottomless well of junior high jokes, and a tremendous inspiration to every one who knew him well.

Some audiences found him hysterical, some unbearable, and a few thought him a genius. No one could write him off casually, except maybe Ralph himself.

[Note: Although Ralph caused his death by pouring five gallons of gas on his body and setting himself on fire, he was my friend and I miss him. ~ United State Cafe Link ~ Podcasts]

Below are two MP3 songs written and performed by Ralph Eno, Jeff Ross, and the Pointless Sisters that have been placed here to honor his memory ~@~

WE'RE SNAPPING ~ http://www.flyingsnail.com/Podcast/WeAreSnapping.mp3
Happy 23rd Web Birthday NobodyForPresident.org
On February 17, 1996, twenty years after Nobody first ran for President:

http://www.NobodyForPresident.org/

Nobody's first page appeared at:

http://www.netvideo.com/nobody

Nobody's Songs:

http://www.nobodyforpresident.org/nobodysongs.html 

Nobody for President by Jim Maxwell & The Sundown Band:

http://www.nobodyforpresident.org/mp3/NobodyForPresident.mp3
Boptime begins at 6am (EST) with an hour of oldies back to back to back, followed at 7am (EST) by Rockabilly Ridge with Michael Ace. We have back to back Dream Hours begining at 8am (EST) as listeners Phillip and Joanie reminisce with many of their past favorite tunes. ~ Steve

BOPTIME: Saturday, 6 AM Eastern time, 3 AM Pacific time
Go To: http://www.wvud.org/?page_id=24
Click on a listening link below the WVUD logo:

Boptime available locally on WVUD-FM91.3,
Shoutcast [Search: WVUD], and TuneIn
The State Department is
infested with communists.

I have here in my hand a list of 205—a list of names that were made known to the Secretary of State as being members of the Communist Party and who nevertheless are still working and shaping policy in the State Department. [51][52] ~ Enemies within, February 9th, Senator Joseph McCarthy


Manifestoon via jessedrew

The Original Complete List Of The


45 Declared Goals


For The Communist Takeover Of America




1. U.S. acceptance of coexistence as the only alternative to atomic war.

2. U.S. willingness to capitulate in preference to engaging in atomic war.

3. Develop the illusion that total disarmament [by] the United States would be a demonstration of moral strength.

4. Permit free trade between all nations regardless of Communist affiliation and regardless of whether or not items could be used for war.

5. Extension of long-term loans to Russia and Soviet satellites.

6. Provide American aid to all nations regardless of Communist domination.

7. Grant recognition of Red China. Admission of Red China to the U.N.

8. Set up East and West Germany as separate states in spite of Khrushchev's promise in 1955 to settle the German question by free elections under supervision of the U.N.

9. Prolong the conferences to ban atomic tests because the United States has agreed to suspend tests as long as negotiations are in progress.

10. Allow all Soviet satellites individual representation in the U.N.

11. Promote the U.N. as the only hope for mankind. If its charter is rewritten, demand that it be set up as a one-world government with its own independent armed forces. (Some Communist leaders believe the world can be taken over as easily by the U.N. as by Moscow. Sometimes these two centers compete with each other as they are now doing in the Congo.)

12. Resist any attempt to outlaw the Communist Party.

13. Do away with all loyalty oaths.

14. Continue giving Russia access to the U.S. Patent Office.

15. Capture one or both of the political parties in the United States.

16. Use technical decisions of the courts to weaken basic American institutions by claiming their activities violate civil rights.

17. Get control of the schools. Use them as transmission belts for socialism and current Communist propaganda. Soften the curriculum. Get control of teachers' associations. Put the party line in textbooks.

18. Gain control of all student newspapers.

19. Use student riots to foment public protests against programs or organizations which are under Communist attack.

20. Infiltrate the press. Get control of book-review assignments, editorial writing, policy-making positions.

21. Gain control of key positions in radio, TV, and motion pictures.

22. Continue discrediting American culture by degrading all forms of artistic expression. An American Communist cell was told to "eliminate all good sculpture from parks and buildings, substitute shapeless, awkward and meaningless forms."

23. Control art critics and directors of art museums. "Our plan is to promote ugliness, repulsive, meaningless art."

24. Eliminate all laws governing obscenity by calling them "censorship" and a violation of free speech and free press.

25. Break down cultural standards of morality by promoting pornography and obscenity in books, magazines, motion pictures, radio, and TV.

26. Present homosexuality, degeneracy and promiscuity as "normal, natural, healthy."

27. Infiltrate the churches and replace revealed religion with "social" religion. Discredit the Bible and emphasize the need for intellectual maturity, which does not need a "religious crutch."

28. Eliminate prayer or any phase of religious expression in the schools on the ground that it violates the principle of "separation of church and state."

29. Discredit the American Constitution by calling it inadequate, old-fashioned, out of step with modern needs, a hindrance to cooperation between nations on a worldwide basis.

30. Discredit the American Founding Fathers. Present them as selfish aristocrats who had no concern for the "common man."

31. Belittle all forms of American culture and discourage the teaching of American history on the ground that it was only a minor part of the "big picture." Give more emphasis to Russian history since the Communists took over.

32. Support any socialist movement to give centralized control over any part of the culture--education, social agencies, welfare programs, mental health clinics, etc.

33. Eliminate all laws or procedures which interfere with the operation of the Communist apparatus.

34. Eliminate the House Committee on Un-American Activities.

35. Discredit and eventually dismantle the FBI.

36. Infiltrate and gain control of more unions.

37. Infiltrate and gain control of big business.

38. Transfer some of the powers of arrest from the police to social agencies. Treat all behavioral problems as psychiatric disorders which no one but psychiatrists can understand [or treat].

39. Dominate the psychiatric profession and use mental health laws as a means of gaining coercive control over those who oppose Communist goals.

40. Discredit the family as an institution. Encourage promiscuity and easy divorce.

41. Emphasize the need to raise children away from the negative influence of parents. Attribute prejudices, mental blocks and retarding of children to suppressive influence of parents.

42. Create the impression that violence and insurrection are legitimate aspects of the American tradition; that students and special-interest groups should rise up and use ["]united force["] to solve economic, political or social problems.

43. Overthrow all colonial governments before native populations are ready for self-government.

44. Internationalize the Panama Canal.

45. Repeal the Connally reservation so the United States cannot prevent the World Court from seizing jurisdiction [over domestic problems. Give the World Court jurisdiction] over nations and individuals alike.


Howard Zinn: What is Communism via Deep Dish TV


Phil Ochs ~ Here's to the State of Richard Nixon via Brooke Taylor


I Ain't Marching Anymore ~ Phil Ochs ~ The Chicago 8 via The Chicago 8


Phil Ochs ~ Love Me, I'm a Liberal via BR

Dunning~Kruger effect

From Wikipedia, the free encyclopedia ~ Source

In the field of psychology, the Dunning–Kruger effect is a cognitive bias in which people of low ability have illusory superiority and mistakenly assess their cognitive ability as greater than it is. The cognitive bias of illusory superiority comes from the inability of low-ability people to recognize their lack of ability. Without the self-awareness of metacognition, low-ability people cannot objectively evaluate their competence or incompetence.[1]

As described by social psychologists David Dunning and Justin Kruger, the cognitive bias of illusory superiority results from an internal illusion in people of low ability and from an external misperception in people of high ability; that is, "the miscalibration of the incompetent stems from an error about the self, whereas the miscalibration of the highly competent stems from an error about others."[1]

Definition

In 2011 David Dunning wrote about his observations that people with substantial, measurable deficits in their knowledge or expertise lack the ability to recognize those deficits and therefore, despite potentially making error after error, tend to think they are performing competently when they are not: "In short, those who are incompetent, for lack of a better term, should have little insight into their incompetence—an assertion that has come to be known as the Dunning–Kruger effect".[2] In 2014 Dunning and Helzer described how the Dunning-Kruger effect "suggests that poor performers are not in a position to recognize the shortcomings in their performance".[3]

Original study

The psychological phenomenon of illusory superiority was identified as a form of cognitive bias in Kruger and Dunning's 1999 study, "Unskilled and Unaware of It: How Difficulties in Recognizing One's Own Incompetence Lead to Inflated Self-Assessments".[1] The identification derived from the cognitive bias evident in the criminal case of McArthur Wheeler, who robbed banks while his face was covered with lemon juice, which he believed would make it invisible to the surveillance cameras. This belief was based on his misunderstanding of the chemical properties of lemon juice as an invisible ink.[4]

Other investigations of the phenomenon, such as "Why People Fail to Recognize Their Own Incompetence" (2003), indicate that much incorrect self-assessment of competence derives from the person's ignorance of a given activity's standards of performance.[5] Dunning and Kruger's research also indicates that training in a task, such as solving a logic puzzle, increases people's ability to accurately evaluate how good they are at it.[6]

In Self-insight: Roadblocks and Detours on the Path to Knowing Thyself (2005), Dunning described the Dunning–Kruger effect as "the anosognosia of everyday life", referring to a neurological condition in which a disabled person either denies or seems unaware of his or her disability. He stated: "If you're incompetent, you can't know you're incompetent ... The skills you need to produce a right answer are exactly the skills you need to recognize what a right answer is."[7][8] ~ [Continue Reading]


Robin Trower - Bridge of Sighs - BBC 1974 HD via Klaus
Boptime begins at 6am (EST) with an hour of oldies back to back to back, followed at 7am (EST) by the Legends of Wilmington Jazz. Our special guest on Clifford's Corner, beginning at 8am (EST), will be noted jazz saxophonist Fostina Dixon joining co hosts Larry Williams and Kitty Mayo. We'll explore and play many of the women jazz instrumental artists who haven't been heard as much as they ought in a largely men's jazz world. ~ Steve

BOPTIME: Saturday, 6 AM Eastern time, 3 AM Pacific time
Go To: http://www.wvud.org/?page_id=24
Click on a listening link below the WVUD logo:

Boptime available locally on WVUD-FM91.3,
Shoutcast [Search: WVUD], and TuneIn
Karl Cohen
~ Association International du Film d'Animation SF Newsletter
ASIFA-SF February 2019 Newsletter [PDF Format]
Petra Vogt ~ Hippinis
Thinking About Petra Vogt

Hippinis

Lucia de Vries, October 12, 2018
https://www.nepalitimes.com/here-now/hippinis/

How two female flower children joined East and West in the streets of Kathmandu 50 years ago.

In the early 1970s, two women from very different backgrounds met in Kathmandu and became intimate friends. Both were 'hippinis' whose unique stories will be part of the Photo Kathmandu festival next four weeks. 

Petra Vogt was a German actress, model and muse, a member of the experimental Living Theater and partner of American beatnik poet and photographer Ira Cohen. Petra and Ira traveled overland to Nepal during the hippie era and settled in Kathmandu. Together with former Velvet Underground drummer Angus MacLise they published books and magazines on rice paper under the name Bardo Matrix Starstreams.

Petra acted as a model for Ira's hallucination photography, using Kathmandu of 50 years ago as the backdrop. She experimented with different art forms and created notebooks filled with visionary drawings and writings, inspiring Nepali hippies like Jimmy Thapa and Trilochan Shrestha and had a special interest in the aghori baba cult, skulls and cremation grounds. 

Ira and Petra's home in Yatkha became the hangout for itinerant bohemians to share their passions. Petra, nicknamed Cleopetra, used to organise the occasional 'Be-In' — gatherings of hippies for 'goat head soup parties' which she did not attend herself. 

Petra's friends William Forbes and Susan Burns, who still lives in Nepal, remembers her as dressed mostly in black and purple, never leaving the home without her dramatic outfits and make up.

She was a foreboding person who lived in a small world of which she was the queen," Burns remembers. 

But Petra had a softer side too, which is evident from her correspondence with friends. Among her close acquaintances was Vidhea Shrestha, a rare Nepali hippini. At various times Vidhea lived with Ira and Petra, and modelled for Ira. 

Vidhea was born into a well-to-do family in eastern Nepal and was educated in Darjeeling. With her sister, she ran a boutique in New Road catering to foreigners.

Through Petra and Ira, Vidhea met countless other artists, participating in wide-ranging discussions on every imaginable subject. 'They opened up this whole world for me,' she said in an interview with Mark Liechty, author of Far Out, Countercultural Seekers and the Tourist Encounter in Nepal. Vidhea credits Petra and Ira with showing her a world of possibilities 'that I could have never gotten from my own family or society.' 

Wearing short skirts, drinking, smoking and spending time with hippies, Vidhea broke every norm, and paid a price. 

In the late 1970s, Petra moved to India to spend time with aghori babas, and is now believed to be a nun with the Brahmakumari in Europe. Vidhea became a semi-professional jazz singer and died of cancer in 2010. Her son Yanik is a well known RJ in Kathmandu.

Petra Vogt, IMDb


Petra Vogt (Living Theater) & Ira Cohen (Wikipedia) ~ Photo: Ira Cohen

In company with former Living Theatre member Petra Vogt, [3] Cohen went to the Himalayas in the 1970s where he started the Starstream poetry series under the Bardo Matrix imprint in Kathmandu, publishing the work of Charles Henri Ford, Gregory Corso, Paul Bowles and Angus Maclise. Here he developed bookmaking art, working with native craftsmen. In 1972 he spent a year in San Francisco reading and performing, and then returned to New York to mount photographic shows.


C. Spangler & Ira Cohen, Golden Gate Park, San Francisco, Ca ~ Photo: Robert Pruzan
Cree Prophecy
Microplastic discovered in the bodies
of every dolphin, whale and seal studied

India Today, New Delhi, UPDATED: February 2, 2019 17:00 IST, Article Source

At this time of extreme plastic pollution when even our table salt and packaged drinking water has microplastics in them, it is not a surprise that every marine mammal studied has microplastics in their guts. A study by the University of Exeter and Plymouth Marine Laboratory (PML) in the UK examined the bodies of animals washed up on Britain's shores and found microplastics in all the specimens.

"It is disconcerting that we have found microplastic in the gut of every single animal we have investigated in this study," said Penelope Lindeque, from PML, as per PTI. [Contimue Reading]

---

Freedom of expression and freedom of speech aren't really important unless they're heard...It's hard for me to stay silent when I keep hearing that peace is only attainable through war. And there's nothing more scary than watching ignorance in action. So I dedicated this Emmy to all the people who feel compelled to speak out and not afraid to speak to power and won't shut up and refuse to be silenced.~ Tom Smothers

Chilly Gonzales Solo Piano II ~ Piano Vision Medley via Chilly Gonzales


Chilly Gonzales & Orchestras via Chilly Gonzales


2015 Chilly Gonzales Advantage Points Masterclass via Chilly Gonzales


OTHELLO from SOLO PIANO II. Presented in PIANOVISION via Chilly Gonzales


Chilly Gonzales plays The Organ @ Geneva via Chilly Gonzales


Chilly Gonzales, Feist, Jamie Lidell, Mocky ~ Multiply via Chilly Gonzales
Ira Cohen ~ Poet, Artist, Film Maker
Remembering Ira Cohen




February 3, 1935 ~ April 25, 2011


Petra Voght (Living Theater) & Ira Cohen (Wikipedia) ~ Photo: Ira Cohen


C. Spangler & Ira Cohen, Golden Gate Park, San Francisco, Ca ~ Photo: Robert Pruzan
Why Watch What Can't Be Seen?
10 things to do instead of
watching Super Bowl LIII

NewsWest Article Source

Binge watch a show

Maybe there's a show you're just three or four episodes from finishing, or maybe there's one you've thought about starting but haven't gotten around to. Now's the time to put your feet up and watch.

If you include the hours of pregame coverage before kickoff, you can probably get through an entire season. This same idea goes for that podcast your friends have told you that you must listen to.

As an alternative, you can go to the theater and catch one or even two of the movies up for Oscars this year.

Go shopping

Consider this: about one-third of Americans will be watching the game (more than 100 million every year this past decade). That means the stores will be relatively quiet. Do some research ahead of time for some sales and hit the mall.

It's also a good time to do some grocery shopping, particularly if you need to stock up at warehouse stores like Costco.

Go to a popular restaurant

Is there a great place that you've never been but requires a reservation? Now's the time to check it out.

Get a project done around the home

Does your garage desperately need some attention? Do you want to install new shelves in the kitchen? Is your carpet begging for a deep clean? Now's a good time.

Organize your digital photos

When you upload digital photos, your computer assigns it some alphanumeric name, but you have to click on every single one to see what they really are. Now is your chance to go through them, give them names, and organize them into folders.

While you're at it, take some time to freshen up your music library.

Delete some "friends" on social media

You may have built up quite the cache of "friends" on Facebook, Twitter or Instagram that you either don't even know or who don't enrich your life. Take a closer look at your friends list and consider cutting it down a little.

Learn something new

Go visit a museum, zoo or aquarium. This is an especially great idea if you have young kids who also aren't into football. You can also go to the library for some quiet reading time.

Another idea: plop down at the computer and take an online course, such as a Master Class or on Lynda.com. And there's always the classics: learning to knit or crochet.

Do a puzzle

Is there a jigsaw puzzle that has been sitting in your closet forever that you've never started? Are you still trying to solve a Rubik's Cube? Are you ready to try a harder Sudoku puzzle? Put your brain to work.

Exercise

If you've been putting off starting that New Year's resolution, don't put it off any longer. Go for a walk, run, hike or some cross-country skiing. And if you're mildly interested in the game, you can go to the gym which will likely have the Super Bowl playing on TV while you work out.

Take care of you

Time for some self-care. Get your nails done. Get a pedicure. Change your hairstyle. Or just go outside somewhere and enjoy some peace and quiet.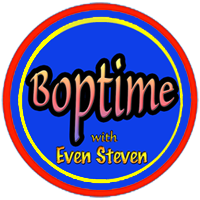 Boptime begins at 6am (EST) with an hour of oldies back to back to back, followed at 7am (EST) by Rockabilly Ridge with Michael Ace. At 8am (EST) it's the Morrie Sims Show followed by the Delaware Rock'n'Roll Hall of Fame when we present some downstate Delaware rockabilly including tunes from Jimmy Stayton and the Rockabye Band, Mort Marker, Lanny Walker and others. At 9am (EST) on the Club Baby Grand, we begin with a selection from local jazz saxophonist Fostina Dixon, local jazz singers Raye Jones, Barry Lewis accompanied by Dennis Fortune, and Miss Justine accompanied by Gerald Price. We'll also hear selections from Keli Vale and Alfi Moss, and wind things up with historic recordings from Helen Merrill with Clifford Brown, and Etta Jones with Lem Winchester. ~ Steve
BOPTIME: Saturday, 6 AM Eastern time, 3 AM Pacific time
Go To: http://www.wvud.org/?page_id=24
Click on a listening link below the WVUD logo:

Boptime available locally on WVUD-FM 91.3,
Shoutcast [Search: WVUD], and TuneIn
---
Who Will Pay for the Wall?


A concept (in human psychology) that was originated by Sigmund Freud (1905) to denote the persistence of anachronistic sexual traits. The term subsequently came to denote object relationships with attachments to people or things in general persisting from childhood into adult life.

Freud theorized that some humans may develop psychological fixation due to one or more of the following:

1. A lack of proper gratification during one of the psychosexual stages of development.

2. Receiving a strong impression from one of these stages, in which case the person's personality would reflect that stage throughout adult life.

3. "An excessively strong manifestation of these instincts at a very early age [which] leads to a kind of partial fixation, which then constitutes a weak point in the structure of the sexual function".


Corruption is Legal in America via Doku Mentor

The Founding Fathers Tried to Warn Us
About the Threat From a Two-Party System

Posted on July 7, 2011 by WashingtonsBlog ~ Article Source

Polls show that a majority of Americans say that both the Republicans and Democrats are doing such a poor job representing the people that a new, third party is needed.

I've repeatedly warned that there is a scripted, psuedo-war between Dems and Repubs, liberals and conservatives which is in reality a false divide-and-conquer dog-and-pony show created by the powers that be to keep the American people divided and distracted. See this, this, this, this, this, this, this, this, this and this.

In fact, the Founding Fathers warned us about the threat from a two party system.

John Adams said:

There is nothing which I dread so much as a division of the republic into two great parties, each arranged under its leader, and concerting measures in opposition to each other. This, in my humble apprehension, is to be dreaded as the greatest political evil under our Constitution.

George Washington agreed, saying in his farewell presidential speech:

The alternate domination of one faction over another, sharpened by the spirit of revenge, natural to party dissension, which in different ages and countries has perpetrated the most horrid enormities, is itself a frightful despotism. But this leads at length to a more formal and permanent despotism. The disorders and miseries, which result, gradually incline the minds of men to seek security and repose in the absolute power of an individual; and sooner or later the chief of some prevailing faction, more able or more fortunate than his competitors, turns this disposition to the purposes of his own elevation, on the ruins of Public Liberty

Without looking forward to an extremity of this kind, (which nevertheless ought not to be entirely out of sight,) the common and continual mischiefs of the spirit of party are sufficient to make it the interest and duty of a wise people to discourage and restrain it. 

It serves always to distract the Public Councils, and enfeeble the Public Administration. It agitates the Community with ill-founded jealousies and false alarms; kindles the animosity of one part against another, foments occasionally riot and insurrection. It opens the door to foreign influence and corruption, which find a facilitated access to the government itself through the channels of party passions. Thus the policy and the will of one country are subjected to the policy and will of another.

There is an opinion, that parties in free countries are useful checks upon the administration of the Government, and serve to keep alive the spirit of Liberty. This within certain limits is probably true; and in Governments of a Monarchical cast, Patriotism may look with indulgence, if not with favor, upon the spirit of party. But in those of the popular character, in Governments purely elective, it is a spirit not to be encouraged. From their natural tendency, it is certain there will always be enough of that spirit for every salutary purpose. And, there being constant danger of excess, the effort ought to be, by force of public opinion, to mitigate and assuage it. A fire not to be quenched, it demands a uniform vigilance to prevent its bursting into a flame, lest, instead of warming, it should consume.


Stormy Weather via Jeff Reiter

Freedom of expression and freedom of speech aren't really important unless they're heard...It's hard for me to stay silent when I keep hearing that peace is only attainable through war. And there's nothing more scary than watching ignorance in action. So I dedicated this Emmy to all the people who feel compelled to speak out and not afraid to speak to power and won't shut up and refuse to be silenced.~ Tom Smothers
Amestizo [Randy CrazyHorse] ~ Shaman

US moves ahead with oil leases near sacred park ~ The Siege of Chaco Canyon

Native elders recount history of the song Nathan Phillips sang, the 'AIM Song'
6. If we want world peace, we must let go of our attachments and truly live like nomads. That's where I no mad at you, you no mad at me. That way, there'll surely be nomadness on the planet. And peace begins with each of us. A little peace here, a little peace there, pretty soon all the peaces will fit together to make one big peace everywhere.


Nothing else matters, Metallica arr. Karianne Brouwer violin, Maaike Schoenmaker cello
4. Life is like photography. You use the negative to develop.


What In Tarnation?


Leningrad Cowboys, Happy Being Miserable via Leningrad Cowboys Official
Notes from ~@~

Carlin Step, DJ Steve Porter & Eli Wilkie from Roland Kardeby


The Great Bell Chant (The End of Suffering) from R Smittenaar


One Day, Matisyahu from 100%


Unsung Hero from Rattakarn Srithavatchai "Garn"
Heyókȟa
~ Sacred Clowns
Sacred Clowns: The Heyókȟa symbolize and portray many aspects of the sacred, the Wakȟáŋ. Their satire presents important questions by fooling around. They ask difficult questions, and say things others are too afraid to say. By reading between the lines, the audience is able to think about things not usually thought about, or to look at things in a different way.

Principally, the Heyókȟa functions both as a mirror and a teacher, using extreme behaviors to mirror others, thereby forcing them to examine their own doubts, fears, hatreds, and weaknesses. Heyókȟas also have the power to heal emotional pain; such power comes from the experience of shame--they sing of shameful events in their lives, beg for food, and live as clowns. They provoke laughter in distressing situations of despair and provoke fear and chaos when people feel complacent and overly secure, to keep them from taking themselves too seriously or believing they are more powerful than they are.

In addition, sacred clowns serve an important role in shaping tribal codes. Heyókȟa's don't seem to care about taboos, rules, regulations, social norms, or boundaries. Paradoxically, however, it is by violating these norms and taboos that they help to define the accepted boundaries, rules, and societal guidelines for ethical and moral behavior. This is because they are the only ones who can ask "Why?" about sensitive topics and employ satire to question the specialists and carriers of sacred knowledge or those in positions of power and authority. In doing so, they demonstrate concretely the theories of balance and imbalance. Their role is to penetrate deception, turn over rocks, and create a deeper awareness.

Develop Your Mind, Not Sacred Sites

Cree Prophecy

Only after the last tree has been cut down,

Only after the last river has been poisoned,

Only after the last fish has been caught,

Only then will you find money cannot be eaten.
Nobody for President ~ NONE of the ABOVE should be a choice on voter ballots

Curtis Spangler & Wavy Gravy, Nobody for President Rally, 197610.12 ~ Photo: James Stark

American Dream, George Carlin via Ishtar [Not Work Safe] Nobody should have that much power


Bruce Springsteen & Tom Morello ~ The ghost of Tom Joad via Guitar Music
Nobody for President via Tom Morello ~ Tom's Home Page ~ Nobody will love you forever!

Oh, I hope that I see you again I never even caught your name As you looked through my window pane ~ So I'm writing this message today I'm thinking that you'll have a way Of hearing the notes in my tune ~ Where are you going? Where have you been? I can imagine other worlds you have seen ~ Beautiful faces and music so serene ~ So I do hope I see you again My universal citizen You went as quickly as you came ~ You know the power Your love is right You have good reason To stay out of sight ~~ But break our illusions and help us Be the light ~ Message by Mike Pinder

Why I Think This World Should End, Prince EA via Prince EA
Without love in the dream, it will never come true. ~ Jerry Garcia/Robert Hunter
And in the end, the love you take is equal to the love you make. ~ John Lennon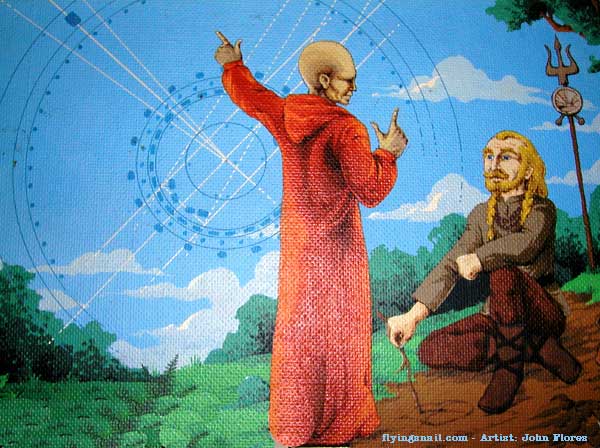 ---
---
The man whispered, "God, speak to me" and a meadowlark sang. But the man did not hear. So the man yelled "God, speak to me" and the thunder rolled across the sky. But the man did not listen. The man looked around and said, "God let me see you" and a star shined brightly. But the man did not notice. And the man shouted, "God show me a miracle" and a life was born. But the man did not know. So the man cried out in despair, "Touch me God, and let me know you are there" Whereupon God reached down and touched the man, But the man brushed the butterfly away and walked on.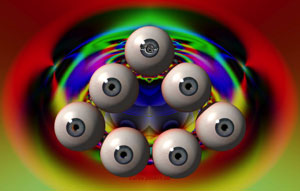 Don't miss out on a blessing because
it isn't packaged the way you expect!
---
---

DuckDuckGo ~ The search engine that doesn't track you
{ ͡ʘ ͜ʖ ͡ʘ} Is Daylight Saving Time Dangerous? { ͡ʘ ͜ʖ ͡ʘ}