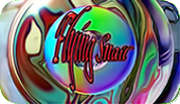 During times of universal deceit, telling the truth becomes a revolutionary act. ~ George Orwell
I sometimes wonder what would have happened
if I had never opened the door, that night,
for three people standing in the rain?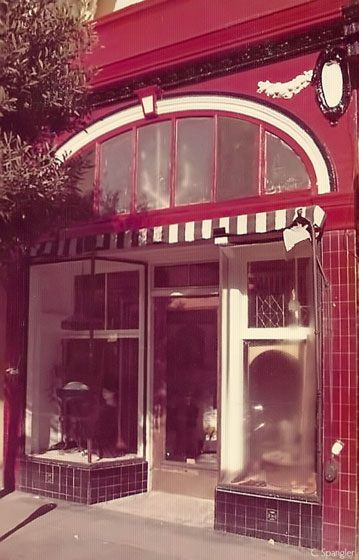 Ye Old Stained Glass & Curiosity Shop
Throughout America's adventure in free government, our basic purposes have been to keep the peace; to foster progress in human achievement, and to enhance liberty, dignity and integrity among people and among nations. To strive for less would be unworthy of a free and religious people. Any failure traceable to arrogance, or our lack of comprehension or readiness to sacrifice would inflict upon us grievous hurt both at home and abroad. Dwight D. Eisenhower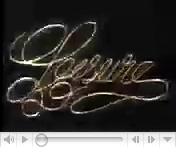 Fixing the World?
And he cried mightily with a strong voice, saying, Babylon the great is fallen, and is become
the habitation of devils, and the hold of every foul spirit and a cage of every unclean and
hateful bird. Revelation 18:2, Dr Hunter S. Thompson, The Atlantic via Rolling Stone

"You Gotta Move", Seasick Steve & Tom Jones via Shangrila Club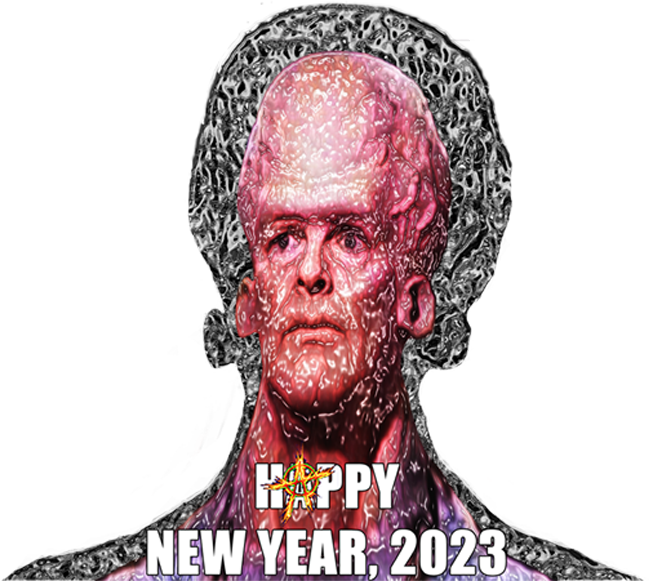 Beyond Ups and Downs
A sine wave may be used to show human Ups and Downs, where Point of Ascension is an entry that reaches above the highest point of the wave; == a Point Beyond Ups & Downs attainable by using personal experience and a Control phrase like, "There's that one again." ~@~
---
---
There is nothing which I dread so much as a division of the republic into two great parties, each arranged under its leader, and concerting measures in opposition to each other. This, in my humble apprehension, is to be dreaded as the greatest political evil under our Constitution. John Adams
NONE of the ABOVE should be a valid choice on voter ballots!
Boptime ~ Saturday Mornings ~ w/Even Steven Leech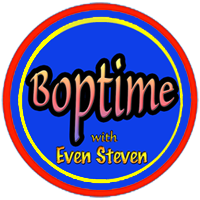 On Boptime we begin at 6am (EST) on Saturday morning with oldies back to back to back. At 7am (EST) we begin with Ferde Grofé's Grand Canyon Suite, then turn to his composition Metropolis. Grofé was also an arranger for the Paul Whiteman band, and we'll hear Whiteman's rendering of Grofé's Three Shades of Blue. At 8am (EST) Larry Williams joins us at the Club Baby Grand with sets that include Lem Winchester and Gerald Price, then proceed to Clifford's Corner for some great jazz sides and some choice R&B tunes. ~ Steve
BOPTIME: Saturday, 6 AM Eastern, 3 AM Pacific time
Go To: http://www.wvud.org/?page_id=24
Click on a listening link below the WVUD logo:



Boptime available locally in Delaware on:
WVUD-FM 91.3
Shoutcast = [Search: WVUD] || TuneIn
January 22, 2020:

"We have it totally under control. It's
one person coming in from China.
It's going to be just fine."

Coronavirus: 'It's All Under Control'
NOTHING TO SEE HERE

Jamie Ross, News Correspondent
Updated Jan. 22, 2020 6:30AM ET /
Published Jan. 22, 2020 5:58AM ET
https://www.thedailybeast.com/trump-says-he-trusts-xis-word-on-coronavirus-its-all-under-control

President Donald Trump has said he trusts China's President Xi Jingping to tell world authorities the truth about a deadly coronavirus that has killed nine in China and has had one confirmed case in the United States. Trump spoke to CNBC about the virus on Wednesday as fears grow around the world that it could become impossible to contain. "We have it totally under control," Trump said from the World Economic Forum in Switzerland. Asked about the confirmed case in Washington state, Trump responded: "It's one person coming in from China. We have it under control. It's going to be just fine." The U.S. Centers for Disease Control and Prevention said on Tuesday that a Washington state resident who was returning from China on Jan. 15 was diagnosed with the Wuhan coronavirus. Trump said he believes that Xi and Chinese health officials will tell officials around the world everything they need to know about the virus, citing his "great relationship" with the Chinese president. Meanwhile, the first case of the coronavirus has been confirmed in Asia's financial capital Hong Kong. In all, China reported 440 confirmed cases on Wednesday, up from 218 on Tuesday.
Dahbud Mensch
~ Nobody says you were warned?

George Santos delivering his famous I have a Dream speech

http://www.flyingsnail.com/Podcast/UFO-1974.mp3

http://www.flyingsnail.com/Podcast/RebirthOfEvil.mp3

http://www.flyingsnail.com/Dahbud/stupidactivists.html

http://www.flyingsnail.com/video/SpeechOnAmerica/SpeechOnAmerica.m4v

http://www.flyingsnail.com/video/OwnersOfAmerica/OwnersofAmerica-desktop.m4v

http://www.flyingsnail.com/video/LeningradCowboysRockinInTheFreeWorld.mp4
POLITICIANS LIE
NONE of the ABOVE
should be a valid choice on voter ballots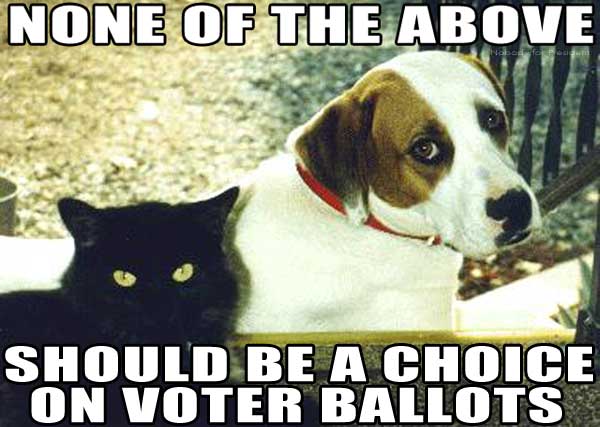 ---
There is nothing which I dread so much as a division of the republic into two great parties, each arranged under its leader, and concerting measures in opposition to each other. This, in my humble apprehension, is to be dreaded as the greatest political evil under our Constitution. ~ John Adams

---

The alternate domination of one faction over another, sharpened by the spirit of revenge, natural to party dissension, which in different ages and countries has perpetrated the most horrid enormities, is itself a frightful despotism. But this leads at length to a more formal and permanent despotism. The disorders and miseries, which result, gradually incline the minds of men to seek security and repose in the absolute power of an individual; and sooner or later the chief of some prevailing faction, more able or more fortunate than his competitors, turns this disposition to the purposes of his own elevation, on the ruins of Public Liberty

Without looking forward to an extremity of this kind, (which nevertheless ought not to be entirely out of sight,) the common and continual mischiefs of the spirit of party are sufficient to make it the interest and duty of a wise people to discourage and restrain it. 

It serves always to distract the Public Councils, and enfeeble the Public Administration. It agitates the Community with ill-founded jealousies and false alarms; kindles the animosity of one part against another, foments occasionally riot and insurrection. It opens the door to foreign influence and corruption, which find a facilitated access to the government itself through the channels of party passions. Thus the policy and the will of one country are subjected to the policy and will of another.

There is an opinion, that parties in free countries are useful checks upon the administration of the Government, and serve to keep alive the spirit of Liberty. This within certain limits is probably true; and in Governments of a Monarchical cast, Patriotism may look with indulgence, if not with favor, upon the spirit of party. But in those of the popular character, in Governments purely elective, it is a spirit not to be encouraged. From their natural tendency, it is certain there will always be enough of that spirit for every salutary purpose. And, there being constant danger of excess, the effort ought to be, by force of public opinion, to mitigate and assuage it. A fire not to be quenched, it demands a uniform vigilance to prevent its bursting into a flame, lest, instead of warming, it should consume. ~ George Washington
---
Nobody for President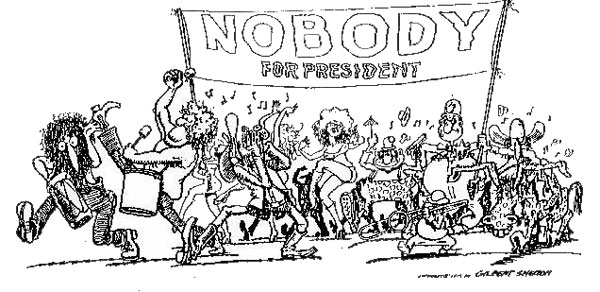 Nobody always tells the truth & should be President!
Boptime ~ Saturday Mornings ~ w/Even Steven Leech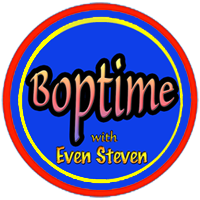 On Boptime we begin at 6am (EST) on Saturday morning with oldies back to back to back. At 7am (EST) we'll hear a live recording of Duke Ellington's Black, Brown & Beige Suite featuring Betty Roché from around this time in 1943 from Carnegie Hall. We'll finish the hour with two more of Betty Roché's earliest performances with Duke Ellington. At 8am (EST) Larry Williams joins us on Clifford's Corner with those great jazz sides and R&B gems. ~ Steve
BOPTIME: Saturday, 6 AM Eastern, 3 AM Pacific time
Go To: http://www.wvud.org/?page_id=24
Click on a listening link below the WVUD logo:



Boptime available locally in Delaware on:
WVUD-FM 91.3
Shoutcast = [Search: WVUD] || TuneIn
flyingsnail.com
~ will be

25

years old January 28, 2023

Happy 25th FS!

Purple ~ Birthday Greeting via Benton Collins

FlyingSnail.com and NobodyForPresident.org would not
be possible without our dear friend Dr. Hank Magnuski!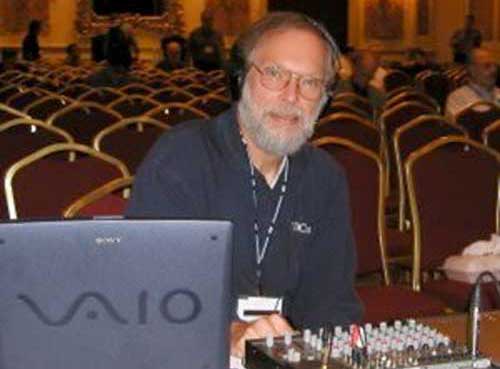 Prior to founding NCast, Dr. Hank Magnuski was co-founder and  CEO of GammaLink. He invented the industry's first PC-to-fax communications technology in 1985. In 1994, GammaLink merged with Dialogic Corporation of Parsippany, New Jersey, a leading manufacturer of voice cards for the PC. In 1999, Dialogic Corporation merged with Intel. It was then bought by Eicon and subsequently acquired by Open Media Labs, which now functions as Dialogic Media Labs. In 1995, Dr. Magnuski received the Fax Industry Award from BIS, now Giga Information Group, Inc.
He pioneered the Internet's first video service provider Internet Video Services, Inc. in 1995 and founded MediaMart, an early video on-line store and electronic commerce site.
In 2005 the University of Illinois College of Engineering named Dr. Magnuski as a recipient of the Alumni Award for Distinguished Service.
The Department of Electrical and Computer Engineering of the University of Illinois, in 1998, recognized Dr. Magnuski as a Distinguished Alumni "In recognition of outstanding contributions to the telecommunications industry, including pioneering work in the area of PC-fax Technology."
In 1980 Magnuski established the first packet repeater for amateur radio in the US. This repeater, KA6M/R, located in the San Francisco Bay area, created interest in packet radio technology and led to the establishment of the Pacific Packet Radio Society.
In honor of his father, Henryk Magnuski, Dr. Magnuski, and his wife, Cynthia Jose, established the Henry Magnuski Scholar Fund for Outstanding Young Faculty Members which has now become the Henry Magnuski Endowed Professorship within the Department of Electrical and Computer Engineering at the University of Illinois.
A key patent in multicast videoconferencing was granted to Dr. Magnuski in 2008.
Dr. Magnuski graduated from University of Illinois at Urbana-Champaign with a BSEE in Electrical Engineering in 1965, and an MSEE from MIT in 1966. He holds a Ph.D. in Electrical Engineering from MIT (1973) and conducted postdoctoral work at Stanford University. ~ [continue reading]

Israel Kamakawiwoʻole "Somewhere over the Rainbow" via RadioPangea
Boptime ~ Saturday Mornings ~ w/Even Steven Leech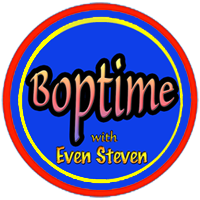 On Boptime we begin at 6am (EST) on Saturday morning with oldies back to back to back. At 7am (EST) we present the Broadway musical Carmen Jones, on stage back at this time in 1944, with music from Georges Bizet's 19th century opera updated with lyrics by Oscar Hammerstein and performed with an all Black cast. At 8am (EST) on Rockabilly Ridge, Michael Ace provides some smooth and easy rock n' roll. At 9am (EST) we return to this day in 1944 while the battle against global Fascism and the struggle for social progress continues, while the music helped to comfort a nation in the midst of shortages and mass anxiety. ~ Steve
BOPTIME: Saturday, 6 AM Eastern, 3 AM Pacific time
Go To: http://www.wvud.org/?page_id=24
Click on a listening link below the WVUD logo:



Boptime available locally in Delaware on:
WVUD-FM 91.3
Shoutcast = [Search: WVUD] || TuneIn
What In Tarnation?
~ Treason, Traitor, Fascism, HyperNormalisation, Collective Narcissism, Identity Fusion, & importance

Undone Lullaby, by dj schmolli via Dave
20 Diversion Tactics Highly Manipulative




Narcissists, Sociopaths & Psychopaths


Use To Silence You
by Shahida Arabi, Updated December 2, 2018, Thought Catalog Source
A deep dive into understanding the narcissistic sociopath, psychopath, and other anti-social personalities.

Toxic people such as malignant narcissists, psychopaths and those with antisocial traits engage in maladaptive behaviors in relationships that ultimately exploit, demean and hurt their intimate partners, family members and friends. They use a plethora of diversionary tactics that distort the reality of their victims and deflect responsibility. Although those who are not narcissistic can employ these tactics as well, abusive narcissists use these to an excessive extent in an effort to escape accountability for their actions.

Here are the 20 diversionary tactics toxic people use to silence and degrade you.

1. Gaslighting.

Gaslighting is a manipulative tactic that can be described in different variations of three words: "That didn't happen," "You imagined it," and "Are you crazy?" Gaslighting is perhaps one of the most insidious manipulative tactics out there because it works to distort and erode your sense of reality; it eats away at your ability to trust yourself and inevitably disables you from feeling justified in calling out abuse and mistreatment.

When a narcissist, sociopath or psychopath gaslights you, you may be prone to gaslighting yourself as a way to reconcile the cognitive dissonance that might arise. Two conflicting beliefs battle it out: is this person right or can I trust what I experienced? A manipulative person will convince you that the former is an inevitable truth while the latter is a sign of dysfunction on your end.

In order to resist gaslighting, it's important to ground yourself in your own reality – sometimes writing things down as they happened, telling a friend or reiterating your experience to a support network can help to counteract the gaslighting effect. The power of having a validating community is that it can redirect you from the distorted reality of a malignant person and back to your own inner guidance.

2. Projection.

One sure sign of toxicity is when a person is chronically unwilling to see his or her own shortcomings and uses everything in their power to avoid being held accountable for them. This is known as projection. Projection is a defense mechanism used to displace responsibility of one's negative behavior and traits by attributing them to someone else. It ultimately acts as a digression that avoids ownership and accountability.

While we all engage in projection to some extent, according to Narcissistic Personality clinical expert Dr. Martinez-Lewi, the projections of a narcissist are often psychologically abusive. Rather than acknowledge their own flaws, imperfections and wrongdoings, malignant narcissists and sociopaths opt to dump their own traits on their unsuspecting suspects in a way that is painful and excessively cruel. Instead of admitting that self-improvement may be in order, they would prefer that their victims take responsibility for their behavior and feel ashamed of themselves. This is a way for a narcissist to project any toxic shame they have about themselves onto another.

For example, a person who engages in pathological lying may accuse their partner of fibbing; a needy spouse may call their husband "clingy" in an attempt to depict them as the one who is dependent; a rude employee may call their boss ineffective in an effort to escape the truth about their own productivity.

Narcissistic abusers love to play the "blameshifting game." Objectives of the game: they win, you lose, and you or the world at large is blamed for everything that's wrong with them. This way, you get to babysit their fragile ego while you're thrust into a sea of self-doubt. Fun, right?

Solution? Don't "project" your own sense of compassion or empathy onto a toxic person and don't own any of the toxic person's projections either. As manipulation expert and author Dr. George Simon (2010) notes in his book In Sheep's Clothing, projecting our own conscience and value system onto others has the potential consequence of being met with further exploitation.

Narcissists on the extreme end of the spectrum usually have no interest in self-insight or change. It's important to cut ties and end interactions with toxic people as soon as possible so you can get centered in your own reality and validate your own identity. You don't have to live in someone else's cesspool of dysfunction.

3. Nonsensical conversations from hell.

If you think you're going to have a thoughtful discussion with someone who is toxic, be prepared for epic mindfuckery rather than conversational mindfulness.

Malignant narcissists and sociopaths use word salad, circular conversations, ad hominem arguments, projection and gaslighting to disorient you and get you off track should you ever disagree with them or challenge them in any way. They do this in order to discredit, confuse and frustrate you, distract you from the main problem and make you feel guilty for being a human being with actual thoughts and feelings that might differ from their own. In their eyes, you are the problem if you happen to exist.

Spend even ten minutes arguing with a toxic narcissist and you'll find yourself wondering how the argument even began at all. You simply disagreed with them about their absurd claim that the sky is red and now your entire childhood, family, friends, career and lifestyle choices have come under attack. That is because your disagreement picked at their false belief that they are omnipotent and omniscient, resulting in a narcissistic injury.

Remember: toxic people don't argue with you, they essentially argue with themselves and you become privy to their long, draining monologues. They thrive off the drama and they live for it. Each and every time you attempt to provide a point that counters their ridiculous assertions, you feed them supply. Don't feed the narcissists supply – rather, supply yourself with the confirmation that their abusive behavior is the problem, not you. Cut the interaction short as soon as you anticipate it escalating and use your energy on some decadent self-care instead.

4. Blanket statements and generalizations.

Malignant narcissists aren't always intellectual masterminds – many of them are intellectually lazy. Rather than taking the time to carefully consider a different perspective, they generalize anything and everything you say, making blanket statements that don't acknowledge the nuances in your argument or take into account the multiple perspectives you've paid homage to. Better yet, why not put a label on you that dismisses your perspective altogether?

On a larger scale, generalizations and blanket statements invalidate experiences that don't fit in the unsupported assumptions, schemas and stereotypes of society; they are also used to maintain the status quo. This form of digression exaggerates one perspective to the point where a social justice issue can become completely obscured. For example, rape accusations against well-liked figures are often met with the reminder that there are false reports of rape that occur. While those do occur, they are rare, and in this case, the actions of one become labeled the behavior of the majority while the specific report itself remains unaddressed.

These everyday microaggressions also happen in toxic relationships. If you bring up to a narcissistic abuser that their behavior is unacceptable for example, they will often make blanket generalizations about your hypersensitivity or make a generalization such as, "You are never satisfied," or "You're always too sensitive" rather than addressing the real issues at hand. It's possible that you are oversensitive at times, but it is also possible that the abuser is also insensitive and cruel the majority of the time.

Hold onto your truth and resist generalizing statements by realizing that they are in fact forms of black and white illogical thinking. Toxic people wielding blanket statements do not represent the full richness of experience – they represent the limited one of their singular experience and overinflated sense of self.

5. Deliberately misrepresenting your thoughts and feelings to the point of absurdity.

In the hands of a malignant narcissist or sociopath, your differing opinions, legitimate emotions and lived experiences get translated into character flaws and evidence of your irrationality.

Narcissists weave tall tales to reframe what you're actually saying as a way to make your opinions look absurd or heinous. Let's say you bring up the fact that you're unhappy with the way a toxic friend is speaking to you. In response, he or she may put words in your mouth, saying, "Oh, so now you're perfect?" or "So I am a bad person, huh?" when you've done nothing but express your feelings. This enables them to invalidate your right to have thoughts and emotions about their inappropriate behavior and instills in you a sense of guilt when you attempt to establish boundaries.

This is also a popular form of diversion and cognitive distortion that is known as "mind reading." Toxic people often presume they know what you're thinking and feeling. They chronically jump to conclusions based on their own triggers rather than stepping back to evaluate the situation mindfully. They act accordingly based on their own delusions and fallacies and make no apologies for the harm they cause as a result. Notorious for putting words in your mouth, they depict you as having an intention or outlandish viewpoint you didn't possess. They accuse you of thinking of them as toxic – even before you've gotten the chance to call them out on their behavior – and this also serves as a form of preemptive defense.

Simply stating, "I never said that," and walking away should the person continue to accuse you of doing or saying something you didn't can help to set a firm boundary in this type of interaction. So long as the toxic person can blameshift and digress from their own behavior, they have succeeded in convincing you that you should be "shamed" for giving them any sort of realistic feedback.

6. Nitpicking and moving the goal posts.

The difference between constructive criticism and destructive criticism is the presence of a personal attack and impossible standards. These so-called "critics" often don't want to help you improve, they just want to nitpick, pull you down and scapegoat you in any way they can. Abusive narcissists and sociopaths employ a logical fallacy known as "moving the goalposts" in order to ensure that they have every reason to be perpetually dissatisfied with you. This is when, even after you've provided all the evidence in the world to validate your argument or taken an action to meet their request, they set up another expectation of you or demand more proof.

Do you have a successful career? The narcissist will then start to pick on why you aren't a multi-millionaire yet. Did you already fulfill their need to be excessively catered to? Now it's time to prove that you can also remain "independent." The goal posts will perpetually change and may not even be related to each other; they don't have any other point besides making you vie for the narcissist's approval and validation.

By raising the expectations higher and higher each time or switching them completely, highly manipulative and toxic people are able to instill in you a pervasive sense of unworthiness and of never feeling quite "enough." By pointing out one irrelevant fact or one thing you did wrong and developing a hyperfocus on it, narcissists get to divert from your strengths and pull you into obsessing over any flaws or weaknesses instead. They get you thinking about the next expectation of theirs you're going to have to meet – until eventually you've bent over backwards trying to fulfill their every need – only to realize it didn't change the horrific way they treated you.

Don't get sucked into nitpicking and changing goal posts – if someone chooses to rehash an irrelevant point over and over again to the point where they aren't acknowledging the work you've done to validate your point or satisfy them, their motive isn't to better understand. It's to further provoke you into feeling as if you have to constantly prove yourself. Validate and approve of yourself. Know that you are enough and you don't have to be made to feel constantly deficient or unworthy in some way.

7. Changing the subject to evade accountability.

This type of tactic is what I like to call the "What about me?" syndrome. It is a literal digression from the actual topic that works to redirect attention to a different issue altogether. Narcissists don't want you to be on the topic of holding them accountable for anything, so they will reroute discussions to benefit them. Complaining about their neglectful parenting? They'll point out a mistake you committed seven years ago. This type of diversion has no limits in terms of time or subject content, and often begins with a sentence like "What about the time when…"

On a macrolevel, these diversions work to derail discussions that challenge the status quo. A discussion about gay rights, for example, may be derailed quickly by someone who brings in another social justice issue just to distract people from the main argument.

As Tara Moss, author of Speaking Out: A 21st Century Handbook for Women and Girls, notes, specificity is needed in order to resolve and address issues appropriately – that doesn't mean that the issues that are being brought up don't matter, it just means that the specific time and place may not be the best context to discuss them.

Don't be derailed – if someone pulls a switcheroo on you, you can exercise what I call the "broken record" method and continue stating the facts without giving in to their distractions. Redirect their redirection by saying, "That's not what I am talking about. Let's stay focused on the real issue." If they're not interested, disengage and spend your energy on something more constructive – like not having a debate with someone who has the mental age of a toddler.

8. Covert and overt threats.

Narcissistic abusers and otherwise toxic people feel very threatened when their excessive sense of entitlement, false sense of superiority and grandiose sense of self are challenged in any way. They are prone to making unreasonable demands on others – while punishing you for not living up to their impossible to reach expectations.

Rather than tackle disagreements or compromises maturely, they set out to divert you from your right to have your own identity and perspective by attempting to instill fear in you about the consequences of disagreeing or complying with their demands. To them, any challenge results in an ultimatum and "do this or I'll do that" becomes their daily mantra.

If someone's reaction to you setting boundaries or having a differing opinion from your own is to threaten you into submission, whether it's a thinly veiled threat or an overt admission of what they plan to do, this is a red flag of someone who has a high degree of entitlement and has no plans of compromising. Take threats seriously and show the narcissist you mean business; document threats and report them whenever possible and legally feasible.

9. Name-calling.

Narcissists preemptively blow anything they perceive as a threat to their superiority out of proportion. In their world, only they can ever be right and anyone who dares to say otherwise creates a narcissistic injury that results in narcissistic rage. As Mark Goulston, M.D. asserts, narcissistic rage does not result from low self-esteem but rather a high sense of entitlement and false sense of superiority.

The lowest of the low resort to narcissistic rage in the form of name-calling when they can't think of a better way to manipulate your opinion or micromanage your emotions. Name-calling is a quick and easy way to put you down, degrade you and insult your intelligence, appearance or behavior while invalidating your right to be a separate person with a right to his or her perspective.

Name-calling can also be used to criticize your beliefs, opinions and insights. A well-researched perspective or informed opinion suddenly becomes "silly" or "idiotic" in the hands of a malignant narcissist or sociopath who feels threatened by it and cannot make a respectful, convincing rebuttal. Rather than target your argument, they target you as a person and seek to undermine your credibility and intelligence in any way they possibly can. It's important to end any interaction that consists of name-calling and communicate that you won't tolerate it. Don't internalize it: realize that they are resorting to name-calling because they are deficient in higher level methods.

10. Destructive conditioning.

Toxic people condition you to associate your strengths, talents, and happy memories with abuse, frustration and disrespect. They do this by sneaking in covert and overt put-downs about the qualities and traits they once idealized as well as sabotaging your goals, ruining celebrations, vacations and holidays. They may even isolate you from your friends and family and make you financially dependent upon them. Like Pavlov's dogs, you're essentially "trained" over time to become afraid of doing the very things that once made your life fulfilling.

Narcissists, sociopaths, psychopaths and otherwise toxic people do this because they wish to divert attention back to themselves and how you're going to please them. If there is anything outside of them that may threaten their control over your life, they seek to destroy it. They need to be the center of attention at all times. In the idealization phase, you were once the center of a narcissist's world – now the narcissist becomes the center of yours.

Narcissists are also naturally pathologically envious and don't want anything to come in between them and their influence over you. Your happiness represents everything they feel they cannot have in their emotionally shallow lives. After all, if you learn that you can get validation, respect and love from other sources besides the toxic person, what's to keep you from leaving them? To toxic people, a little conditioning can go a long way to keep you walking on eggshells and falling just short of your big dreams.

11. Smear campaigns and stalking.

When toxic types can't control the way you see yourself, they start to control how others see you; they play the martyr while you're labeled the toxic one. A smear campaign is a preemptive strike to sabotage your reputation and slander your name so that you won't have a support network to fall back on lest you decide to detach and cut ties with this toxic person. They may even stalk and harass you or the people you know as a way to supposedly "expose" the truth about you; this exposure acts as a way to hide their own abusive behavior while projecting it onto you.

Some smear campaigns can even work to pit two people or two groups against each other. A victim in an abusive relationship with a narcissist often doesn't know what's being said about them during the relationship, but they eventually find out the falsehoods shortly after they've been discarded.

Toxic people will gossip behind your back (and in front of your face), slander you to your loved ones or their loved ones, create stories that depict you as the aggressor while they play the victim, and claim that you engaged in the same behaviors that they are afraid you will accuse them of engaging in. They will also methodically, covertly and deliberately abuse you so they can use your reactions as a way to prove that they are the so-called "victims" of your abuse.

The best way to handle a smear campaign is to stay mindful of your reactions and stick to the facts. This is especially pertinent for high-conflict divorces with narcissists who may use your reactions to their provocations against you. Document any form of harassment, cyberbullying or stalking incidents and always speak to your narcissist through a lawyer whenever possible. You may wish to take legal action if you feel the stalking and harassment is getting out of control; finding a lawyer who is well-versed in Narcissistic Personality Disorder is crucial if that's the case. Your character and integrity will speak for itself when the narcissist's false mask begins to slip.

12. Love-bombing and devaluation.

Toxic people put you through an idealization phase until you're sufficiently hooked and invested in beginning a friendship or relationship with you. Then, they begin to devalue you while insulting the very things they admired in the first place. Another variation of this is when a toxic individual puts you on a pedestal while aggressively devaluing and attacking someone else who threatens their sense of superiority.

Narcissistic abusers do this all the time – they devalue their exes to their new partners, and eventually the new partner starts to receive the same sort of mistreatment as the narcissist's ex-partner. Ultimately what will happen is that you will also be on the receiving end of the same abuse. You will one day be the ex-partner they degrade to their new source of supply. You just don't know it yet. That's why it's important to stay mindful of the love-bombing technique whenever you witness behavior that doesn't align with the saccharine sweetness a narcissist subjects you to.

As life coach Wendy Powell suggests, slowing things down with people you suspect may be toxic is an important way of combating the love-bombing technique. Be wary of the fact that how a person treats or speaks about someone else could potentially translate into the way they will treat you in the future.

13. Preemptive defense.

When someone stresses the fact that they are a "nice guy" or girl, that you should "trust them" right away or emphasizes their credibility without any provocation from you whatsoever, be wary.

Toxic and abusive people overstate their ability to be kind and compassionate. They often tell you that you should "trust" them without first building a solid foundation of trust. They may "perform" a high level of sympathy and empathy at the beginning of your relationship to dupe you, only to unveil their false mask later on. When you see their false mask begins to slip periodically during the devaluation phase of the abuse cycle, the true self is revealed to be terrifyingly cold, callous and contemptuous.

Genuinely nice people rarely have to persistently show off their positive qualities – they exude their warmth more than they talk about it and they know that actions speak volumes more than mere words. They know that trust and respect is a two-way street that requires reciprocity, not repetition.

To counter a preemptive defense, reevaluate why a person may be emphasizing their good qualities. Is it because they think you don't trust them, or because they know you shouldn't? Trust actions more than empty words and see how someone's actions communicate who they are, not who they say they are.

14. Triangulation.

Bringing in the opinion, perspective or suggested threat of another person into the dynamic of an interaction is known as "triangulation." Often used to validate the toxic person's abuse while invalidating the victim's reactions to abuse, triangulation can also work to manufacture love triangles that leave you feeling unhinged and insecure.

Malignant narcissists love to triangulate their significant other with strangers, co-workers, ex-partners, friends and even family members in order to evoke jealousy and uncertainty in you. They also use the opinions of others to validate their point of view.

This is a diversionary tactic meant to pull your attention away from their abusive behavior and into a false image of them as a desirable, sought after person. It also leaves you questioning yourself – if Mary did agree with Tom, doesn't that mean that you must be wrong? The truth is, narcissists love to "report back" falsehoods about others say about you, when in fact, they are the ones smearing you.

To resist triangulation tactics, realize that whoever the narcissist is triangulating with is also being triangulated by your relationship with the narcissist as well. Everyone is essentially being played by this one person. Reverse "triangulate" the narcissist by gaining support from a third party that is not under the narcissist's influence – and also by seeking your own validation.

15. Bait and feign innocence.

Toxic individuals lure you into a false sense of security simply to have a platform to showcase their cruelty. Baiting you into a mindless, chaotic argument can escalate into a showdown rather quickly with someone who doesn't know the meaning of respect. A simple disagreement may bait you into responding politely initially, until it becomes clear that the person has a malicious motive of tearing you down.

By "baiting" you with a seemingly innocuous comment disguised as a rational one, they can then begin to play with you. Remember: narcissistic abusers have learned about your insecurities, the unsettling catchphrases that interrupt your confidence, and the disturbing topics that reenact your wounds – and they use this knowledge maliciously to provoke you. After you've fallen for it, hook line and sinker, they'll stand back and innocently ask whether you're "okay" and talk about how they didn't "mean" to agitate you. This faux innocence works to catch you off guard and make you believe that they truly didn't intend to hurt you, until it happens so often you can't deny the reality of their malice any longer.

It helps to realize when you're being baited so you can avoid engaging altogether. Provocative statements, name-calling, hurtful accusations or unsupported generalizations, for example, are common baiting tactics. Your gut instinct can also tell you when you're being baited – if you feel "off" about a certain comment and continue to feel this way even after it has been expanded on, that's a sign you may need to take some space to reevaluate the situation before choosing to respond.

16. Boundary testing and hoovering.

Narcissists, sociopaths and otherwise toxic people continually try and test your boundaries to see which ones they can trespass. The more violations they're able to commit without consequences, the more they'll push the envelope.

That's why survivors of emotional as well as physical abuse often experience even more severe incidents of abuse each and every time they go back to their abusers.

Abusers tend to "hoover" their victims back in with sweet promises, fake remorse and empty words of how they are going to change, only to abuse their victims even more horrifically. In the abuser's sick mind, this boundary testing serves as a punishment for standing up to the abuse and also for being going back to it. When narcissists try to press the emotional reset button, reinforce your boundaries even more strongly rather than backtracking on them.

Remember – highly manipulative people don't respond to empathy or compassion. They respond to consequences.

17. Aggressive jabs disguised as jokes.

Covert narcissists enjoy making malicious remarks at your expense. These are usually dressed up as "just jokes" so that they can get away with saying appalling things while still maintaining an innocent, cool demeanor. Yet any time you are outraged at an insensitive, harsh remark, you are accused of having no sense of humor. This is a tactic frequently used in verbal abuse.

The contemptuous smirk and sadistic gleam in their eyes gives it away, however – like a predator that plays with its food, a toxic person gains pleasure from hurting you and being able to get away with it. After all, it's just a joke, right? Wrong. It's a way to gaslight you into thinking their abuse is a joke – a way to divert from their cruelty and onto your perceived sensitivity. It is important that when this happens, you stand up for yourself and make it clear that you won't tolerate this type of behavior.

Calling out manipulative people on their covert put-downs may result in further gaslighting from the abuser but maintain your stance that their behavior is not okay and end the interaction immediately if you have to.

18. Condescending sarcasm and patronizing tone.

Belittling and degrading a person is a toxic person's forte and their tone of voice is only one tool in their toolbox. Sarcasm can be a fun mode of communication when both parties are engaged, but narcissists use it chronically as a way to manipulate you and degrade you. If you in any way react to it, you must be "too sensitive."

Forget that the toxic person constantly has temper tantrums every time their big bad ego is faced with realistic feedback – the victim is the hypersensitive one, apparently. So long as you're treated like a child and constantly challenged for expressing yourself, you'll start to develop a sense of hypervigilance about voicing your thoughts and opinions without reprimand. This self-censorship enables the abuser to put in less work in silencing you, because you begin to silence yourself.

Whenever you are met with a condescending demeanor or tone, call it out firmly and assertively. You don't deserve to be spoken down to like a child – nor should you ever silence yourself to meet the expectation of someone else's superiority complex.

"You should be ashamed of yourself" is a favorite saying of toxic people. Though it can be used by someone who is non-toxic, in the realm of the narcissist or sociopath, shaming is an effective method that targets any behavior or belief that might challenge a toxic person's power. It can also be used to destroy and whittle away at a victim's self-esteem: if a victim dares to be proud of something, shaming the victim for that specific trait, quality or accomplishment can serve to diminish their sense of self and stifle any pride they may have.

Malignant narcissists, sociopaths and psychopaths enjoy using your own wounds against you – so they will even shame you about any abuse or injustice you've suffered in your lifetime as a way to retraumatize you. Were you a childhood abuse survivor? A malignant narcissist or sociopath will claim that you must've done something to deserve it, or brag about their own happy childhood as a way to make you feel deficient and unworthy. What better way to injure you, after all, than to pick at the original wound? As surgeons of madness, they seek to exacerbate wounds, not help heal them.

If you suspect you're dealing with a toxic person, avoid revealing any of your vulnerabilities or past traumas. Until they've proven their character to you, there is no point disclosing information that could be potentially used against you.

20. Control.

Most importantly, toxic abusers love to maintain control in whatever way they can. They isolate you, maintain control over your finances and social networks, and micromanage every facet of your life. Yet the most powerful mechanism they have for control is toying with your emotions.

That's why abusive narcissists and sociopaths manufacture situations of conflict out of thin air to keep you feeling off center and off balanced. That's why they chronically engage in disagreements about irrelevant things and rage over perceived slights. That's why they emotionally withdraw, only to re-idealize you once they start to lose control. That's why they vacillate between their false self and their true self, so you never get a sense of psychological safety or certainty about who your partner truly is.

The more power they have over your emotions, the less likely you'll trust your own reality and the truth about the abuse you're enduring. Knowing the manipulative tactics and how they work to erode your sense of self can arm you with the knowledge of what you're facing and at the very least, develop a plan to regain control over your own life and away from toxic people. [Continue Reading What In Tarnation?]

5FDP vs. Billy Idol ~ Rebel Yell Over It, DJ Schmolli via SrvTech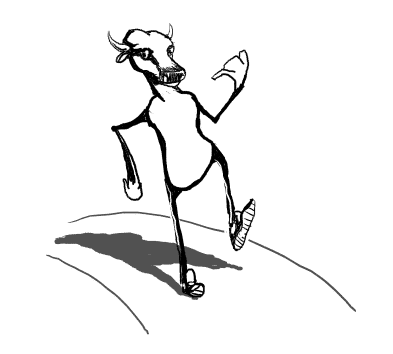 On January 14, 1967 I attended the Human Be-In in Golden Gate Park, San Francisco with James Stark. Here is a story I wrote about that day which was published by Paul Krassner in his book, "Psychedelic Trips For The Mind."
[Ed. Note Regarding, "WTF am I doing in below photo?": Photographer says to Paul, "I wonder where all the other warriors are today?" (referring to those brave enough to stand up against any form of injustice) and I lift my t-shirt to reveal a Maasai warrior belt (ref one, ref. 2); not to be confused with marriage belt, which has diamonds.]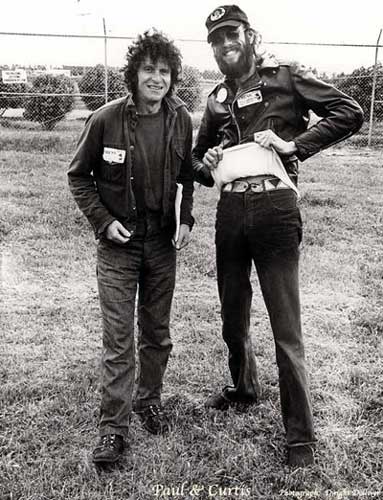 Paul Krassner and C. Spangler ~ Photograph, Dwight Dolliver
Chapter 3, The Grateful Dead, Page 82:
Group Hallucination
by Curtis
San Francisco, 1967, the Human Be-In.
Something odd happened at this Gathering of the Tribes that still permeates my mind. I have confirmed that I was not the only one who experienced this.
Right before the Grateful Dead played, there was a "gentle person" from India who offered blessings from the stage. While this was occurring, a group of folks in the back of the crowd started screaming, "Fuck you, bring on the band," and other derogatory comments.
The person on stage stopped for a moment, kind of gazed in the general direction of the comments, bowed, and something that looked like a lightening bolt left him, and struck in that general area, illuminating it with light. This in turn seemed to swell the energy to even greater heights, and I heard the words, "Don't freak with a freak" come from the Cosmic Kitchen.
It was only a matter of moments before the Dead were (chuckle) tuned up and playing. This is when the oddity took place. I think the band was playing a song called "Alligator." The audience energy was swirling in what appeared to be a circle and gave the impression of being on a gigantic carousel. This swirling re-formed into this incredible egg-like shape of light that appeared above the stage, and everyone's body seemed to dissolve.
What happened next is hard to describe. It was like the light had joined everyone there together, and the realm of individuality was gone. There was a mutual chill of excitement that filled the air, and I began to hear comments like: "I think we made it." "Are we here?" "This is it!" And "God, isn't it beautiful?" For a moment there was absolute silence. We were all stuck in this "egg of light," and it was beyond any beauty that I could describe in words.
It was at this point I heard the words "Where do we go from here?" come from the Cosmic Kitchen. Almost instantaneously, I heard hundreds of responses come from the crowd, and very few were identical. The light began to fade, and in a flash we were back to the stage and crowd. I did hear folks asking one another, "Did you experience that?" among other questions, and the answer was yes.
When everything came back together, something new was present. It no longer seemed that we were one big family. It appeared that we somehow had resettled into smaller groups that were perhaps now driven by ego. Coincidently, this sort of shows up in successive events pertaining to the history of Haight/Ashbury and that culture.
This experience at the Be-In kept running through my mind. In the early '70s, Ram Dass and I discussed this at length, while sitting on the roof of the Palace Heights Hotel in Delhi, India. We came to the conclusion that this incident, which occurred in Golden Gate Park, was the beginning of what we termed the "Social Karma Ego Dharma Games," or a point where people started growing apart, rather than growing together.

Alligator ~ Grateful Dead ~ August 5, 1967 via The Grateful Jams

On Jan. 6, 2023,
Politicians are liars,
Nobody is House Speaker,
Nobody cares about Insurrection,
Nobody stopped a Government Coup,
and Nobody is in control of the country?
(fwiw) They were talking about a "T Party" not "Tea Party".

Nobody for President
NONE of the ABOVE should be a valid choice on Voter Ballots!
Are Insurrectionists Living in


a GOP, partisan, Supreme Court, Paradise?



Terrorist & Insurrectionist
share a similar definition?

terrorist, noun & adjective [attributive]: person who uses unlawful violence and intimidation, especially against civilians, in the pursuit of political aims.

insurrectionist, noun & adjective [attributive]: person who commits violent uprising and armed insurrection against an authority or government.

If you are an insurrectionist,
you are a terrorist?

"If you harbor terrorists insurrectionists, you are terrorists. If you train or arm a terrorist an insurrectionist, you are a terrorist. If you feed a terrorist an insurrectionist or fund a terrorist an insurrectionist, you're a terrorist, and you will be held accountable by the United States and our friends." ~ GOP, Republican: George W. Bush, WMD Liar ~ NY Times 11/22/2001

Supreme Court to democracy:


Drop dead

With a single rash, partisan act, the high court has tainted the Bush presidency, besmirched its own reputation and soiled our nation's proudest legacy.

Dec. 14, 2000, by Gary Kamiya, Salon's executive editor | Tuesday, Dec. 12, is a day that will live in American infamy long after the tainted election of George W. Bush has faded from memory.With their rash, divisive decision to dispense with the risky and inconvenient workings of democracy and simply award the presidency to their fellow Republican, five right-wing justices dragged the Supreme Court down to perhaps its most ignominious point since the Dred Scott decision. [continue reading]
Boptime ~ Saturday Mornings ~ w/Even Steven Leech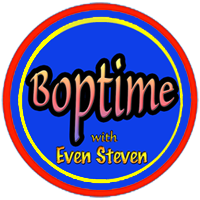 On Boptime we begin at 6am (EST) on Saturday morning with oldies back to back to back. At 7am (EST) on the Heart & Soul of Delaware Rock 'n Roll, we'll present some tunes produced by James Chavis from his Wilmington record labels Candi, Chavis, and Barvis. You'll hear more from Lue Cazz, as well as some selections from local music producers Jerome Jefferson and Effers Bethea. At at 8am (EST) on Rockabilly Ridge, Michael Ace is in a brawling mood with songs about rumbles and fist fights. At 9am (EST), it's a new year for Beatlemania when we bop back to 1965, when LBJ announced The Great Society initiative and the beginning of the Vietnam War was about a month away. ~ Steve
BOPTIME: Saturday, 6 AM Eastern, 3 AM Pacific time
Go To: http://www.wvud.org/?page_id=24
Click on a listening link below the WVUD logo:



Boptime available locally in Delaware on:
WVUD-FM 91.3
Shoutcast = [Search: WVUD] || TuneIn
ASIFA-SF, Karl Cohen
~ Association International du Film d'Animation, SF Newsletter
ASIFA-SF January 2023 Newsletter [PDF]
The Sacred Clowns ~ Heyókȟa
Capitol's double standard:

2014 Lakota song
Greg Grey Cloud, Crow Creek Sioux, was arrested at the Capitol in 2014 after singing a traditional song of peace.

Dalton Walker
Indian Country Today
https://indiancountrytoday.com/

Greg Grey Cloud never rushed the U.S. Capitol.

The Crow Creek Sioux Tribe citizen never damaged any building property, or trespassed onto the House or Senate floor for a selfie.

But he still got arrested and removed from the Capitol for peacefully demonstrating his approval of a Senate vote six years ago.

On Nov. 18, 2014, a 28-year-old Grey Cloud watched from the Senate chamber gallery, a designated area for the public, as lawmakers considered oil pipeline legislation

When the bill failed as Grey Cloud had hoped, he offered the room a traditional song of peace. The measure, which would have authorized continuation of the Keystone XL Pipeline, fell one vote shy of approval.

"That was a perfect song to sing for those leaders who stood for us and listened to the people, and heard our struggle. And so I wanted to honor them in that way," Grey Cloud recalled.

The song made lawmakers on the Senate floor pause briefly.

The song landed Grey Cloud in jail.
3. The most powerful tool on the planet today is Tell-A-Vision. That is where I tell a vision to you, and you tell a vision to me. That way, if we don't like the programming we're getting, we can simply change the channel.

Distant Relatives [Patience] via nabil elderkin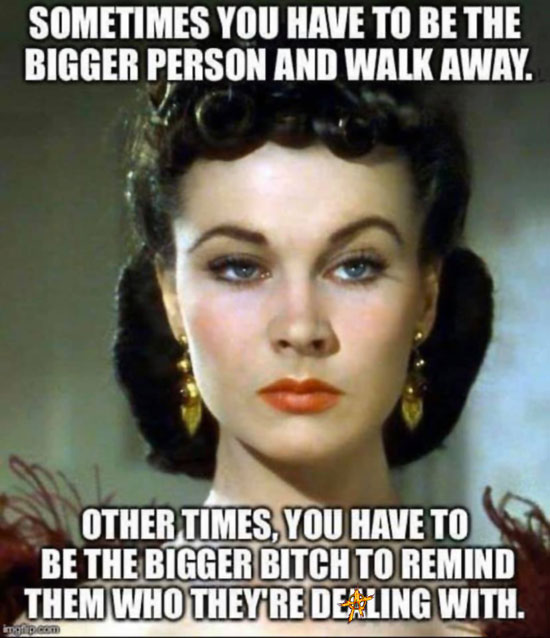 I believe the time has come to reveal to you some of the perplexities you have faced in recent decades.
It is important to understand some of these things, so that you might know how to behave in the New World Order now taking shape on this planet you call Earth. We want you to be able to become fully involved and integrated into our new society. After all, doing this is for your best interest.
First of all, it is best if you understand some of our purposes so that you may more fully cooperate. I cannot tell you the hard times you will face if you resist us.
We have ways of dealing with resisters and you are being told this now, since it is much too late to turn things around. The days of putting a stop to us have long since past.
We have full control of the earth and it's finances, along with control of major corporate media propaganda, and there is simply no way any nation or power can defeat us.
We have eyes in every level of government in every nation of the world. We know what is being planned, for our ears and eyes are ever present. State secrets are fully known to us.
U.S. corporate media are constantly accused of lying for their government by everyone; including foreign governments.
Oh, you silly people, of course we lie. In this way we can keep the people unbalanced and always facing controversy, which is very helpful to us. Have you not seen the talk show spectacles on FOX?
Some of you believe we are the liberals and the good people are the conservatives. In reality, both serve our purposes. Each camp merely serves with the stamp of our approval, but they are not allowed to present real issues.
For example, consider BP's Oil Spill. By creating controversy on all levels, no one knows what to do. So, in all of this confusion, we go ahead and accomplish what we want with no hindrance. If fact, we teach this within a fraternity in one of your nation's older universities.
Consider ImImPOTUS Donald J. Trump of the United States. Even though he regularly broke every known check on his power, no one could stop him, and he went ahead, and did whatever we wanted him to do.
Congress and 'The People' had no power to stop him. He did what we wanted, since he knew, if he did not, because of his rather dark character, we could have him removed in an instant. I'd say it was, "Rather brilliant strategy on our part?"
You cannot take us to court because you can't see us and the courts are our servants as well. We run everything and you do not know who to attack. I must say this invisible hand is wonderfully devised without any known historical precedent on this scale. We rule the world and the world cannot even find out who is ruling them.
This is truly a wonderful thing. In our corporate media, we present before you exactly what it is we want you to do. Then, as if in a flash you, our little servants, obey!
We can send American or European troops to wherever we like, whenever we like, and for whatever purpose we like, and you dutifully go about our business and don't even look up to see the poisons we are spraying on you in the form of chemtrails. How much more evidence do you need?
We can make you desire to leave your homes and family and go to war merely at our command. We only need to present some nonsense to you from the president's desk, or on the evening news, and we can get you all fired up to do whatever we like. You can do nothing but what we put before you.
Your Vain Resistance
When any of you seek to resist us, we have ways of making you look ridiculous with corporate media, as we have done with all your movements to show the world how impotent any resistance is.
Look at what we did near Waco. Did the Davidian's little store of weapons help them?
We have generously taxed you and used that money to make such sophisticated weapons you can in no way compete. Your own money has served to forge the chains we bind you with; especially, since we are in control of all money.
Some of you think you may escape by buying some land in the country and growing a garden. Let me remind you that you still pay us ground rent. Oh, you may call it property taxes, but it still goes to us.
You see, you need money no matter what you do. If you fail to pay your ground rent to us, we will take your land and sell it to someone who will pay us. Do you think we cannot do this? And with your ground rent we pay for the indoctrination of your children in the public schools we have set up.
We want them to grow up well trained into the system of our thinking. Your children will learn what we want them to learn, when we want them to learn it, and you pay for it through your ground rent.
Those funds are also used for other projects we have in mind, like drilling for oil in the Gulf, and our contractors are paid handsomely for their work.
You may doubt that we own your children, or have such control, but you will find that we do. We can declare that you abuse your children, when you spank them, and have them confiscated. If they do not show up for school indoctrination, we can accuse you of neglect, thereby, giving them to us.
Your children are not yours. They are ours. You must inoculate them, you must bring them to our hospitals, if we decree, or we will take them from you. You know this and we know this.
Through our electronic commerce and iDevices we are able to see where you are, what you are buying, and how much you have to buy things with. Where do you suppose we come up with our monthly financial statistics?
Through the Internet, Telecoms, and other sources we can even know how you think and what you say. It is not especially important to us what you believe as long as you do what we say.
Your beliefs are nonsense anyway. But if you think you have a following, and we perceive that you might be somewhat dangerous to our agenda, we have ways to deal with you. Do you remember how we used Telecoms to spy for us?
We have a Pandora's box of mischief with which to snare you. We can have you in court so long, you will never get out. We can easily drain away all your assets over one pretext or another. We have an inexhaustible fund with which to draw from to pay our lawyers.
These lawyers are paid by you in the form of taxes. You do not have this vast supply of wealth. We know how to divide and conquer. Have we not brought down rulers of countries through our devices?
Do you think your tiny self will be any match for us?
Your Vain Organizations
Let us consider your religions, tea parties, and "moral majority."
The "moral majority" is neither moral nor is it in the majority. We have delighted to use this wet noodle of a movement to make ridiculous the Christian faith.
The silly men who run that organization always end up with egg on their faces. We have always put them in defense of themselves, as we have so successfully done with the NRA.
We can make it seem, by our corporate media propaganda, that the National Rifle Association is actually the new Al Qaeda.
Have we not turned the American conservative movement on its ear? If it serves our purposes we can use the conservatives to turn the liberals on their ear.
It makes no difference to us but it serves to make you believe there are two sides struggling for their particular position. This helps to make things seem fair and free, since everyone has a voice.
Actually, there is only one side now with all kinds of masks on, but you are unable to penetrate our purposes.
You see, we can do whatever we like and you can do nothing about it.
Does it not seem reasonable that you should simply obey and serve us? Otherwise, you get eaten up in the resistance you suppose that will liberate you.
You cannot be liberated ... Try to Imagine how you can.
We supply fuel for your cars and we can turn it off whenever we like, claiming there is some sort of fuel shortage. What if your car breaks down? You cannot get parts for it without us.
We supply all money you use and at any whim of our desire, we can stop the money supply, or ... cause a complete crash all together.
We can then order the president to declare all money worthless and that we will have to have new money. All of your stashes of cash will go up in smoke in an instant.
Don't you need food?
If necessary, we can cause a trucker's strike which would stop deliveries of food to your local store. We can starve you whenever we like. You only have food because we have provided it for you from our 'supermarket to the world' table.
During the great depression we controlled food and heaped mountains of it behind fences, to let it rot.
The hungry were then made to work in our labor camps, even though there was enough, and more, to feed them. Do you really think you can beat us?
You say you will hoard gold coins so you will still have money in the time of the crash. We can simply pass a law which outlaws the possession of gold as we have done in the past.
If we find gold in your possession, we would simply confiscate it, and put you in prison for breaking the law.
While in prison, or at one of our recently reconstructed FEMA camps, you would be required to work for one of our prison industries. We have so formed a picture of the labor camps in our prisons, these days, that no one seems to object to them.
We tell people that murderers should pay for their own keep.
No one seems to consider that we have the power to put tomato growers in prison.
We can pass laws that prohibit gardens, and then make up some scientific reason why you may only buy food from our sources.
If someone sees you growing tomatoes, they will report you to us, and then we will have you in our fields, working for us.
Oh, silly, stoned out of your minds, people, there is no escape for you, for since long before you were born, we were planning your capture.
Your teachers and ministers have been forming your thoughts for us, for generations now. You have been tricked into taking corporate drugs that were intended for short term usage, which have turned you into a nation of controlled mood zombies, and you have no idea how to pull out of our influence, short of suicide. Go ahead and commit suicide, it will only help us to deal with excessive population.
You cannot hurt us, find us, or even imagine what we are up to. I am throwing you these few crumbs only so that you may, if you have a little good sense, obey and follow our orders.
Your Controlled Mind
We run Hollywood. The movies such as Terminator and Armageddon, along with a great host of others, were simply created to get you thinking according to our directions.
You have been made to delight in violence, so that when we send you off to kill some bad man, we have put before you, you move without a whimper.
We have placed violent arcade games in your malls to prepare your young children's minds in the art of battle.
We have made you view our armies and police as the good forces, which cause you to submit to things that were unthinkable a few decades ago.
We totally orchestrated 9/11 and blamed it on somebody else using our corporate media and Congress, who we bought through our lobbies.
Think about it ... Congress spent about 60 million (60,000,000) of your income tax dollars, to discover if Monica swallowed (a little pre-reality show we dreamed up) and a little over 3 million dollars on the 9/11 Commission because we did not want an investigation of secret energy meetings or 9/11 to surface. See how easy it is to trick you?
Our artful programs are all designed to help you to submit and help the New World Order. Star Trek, and other such creations, have taught you to simply: obey orders from new international rulers.
Oh, silly people, you thought you were being entertained, while you were actually being educated. Dare I use the words, "brainwashed" or "mind control?" By the way, have you ever seen Star Wars?
What a masterpiece of mental manipulation. Humans confer with nondescript beasts of all shapes and sizes, and they confer in English.
I wonder where those space beasts learned English. Oh, the simple-ness of the mind of the citizen, for sh-he never considers sh-he is being taken into fairyland.
We placed advertisements for Star Wars everywhere you go. They were in WalMart, K-Mart, Taco Bell and a host of our institutions of corporate commerce.
There is something we want you to learn from Star Wars. Or, perhaps it could be said, there is something we do not want you to learn. Either way, we will have what we want in the whole affair.
Of course, to keep you off guard, we have instructed our elected officials to appear to be correcting the evil of our violence. Presidents often speak against violence in Hollywood movies.
This will not solve the problem, but it will make the people believe the problem is being worked on.
Sex and violence are the very best powers to use, to help us gain our advantage. How the people loathe to give up their sex and violence, so we place all they want before them. In this way, we keep them so occupied they do not have the integrity or brain-power to deal with the really important matters which are left entirely in our hands.
ImImPOTUS Trump was very helpful to us. We knew of what character he was before we placed him as president. Exposing him was very helpful in adjusting the moral habits of the youth downward and this is too, our advantage.
Even more agreeable to us were the vain efforts of those who thought they could remove him against our will. He was useful to us and we control who is removed or not removed.
Excuse me if I seem to be mocking your system of beliefs, but they are rather outdated. Have you no eyes to see your vain liberties and your righteous pontifications are nothing before us? You can only do what we say you can do.
We remove presidents when we are ready and the leader we set up will be there until it serves us to have another. At that time we place our purposed politicians before you, and you vote for what we want.
In that way we give you the vain voting exercise in the belief you had something to do with placing your politicians in office.
Our Unfathomable Mysteries
Our recent war in Iraq had many purposes to it, but we do not speak of these things openly. We let the talk show hosts blather all sorts of nonsense, but none of it touches the core.
First of all, there is a wealth of natural resources on the planet we must have complete control of.
Iraq has large supplies of oil in its soil and oil is very helpful to our regime. Also, it suits us to keep this oil out of the hands of potential enemies.
For those who have not been helpful in getting these resources into our hands, we simply make things difficult until submission. Does anyone recall the word "sanction?"
We can reduce any proud nation to the level of humility we require from all people. For example if Zionist Israel does not sufficiently humble itself, we will take them to the world court, and have them charged with "war crimes." We made up that term; rather ingenious, don't you think?
How could there be such a thing as a war crime? The very nature of war is that the rules are off. It is so entertaining to watch the nations try to fight war according to the laws we have placed before them.
The only war crime there really is, involves the crime of being against us.
Anyone against us is violating our law and, as you have seen, when someone is for us, we do not care what they do. Was not Ariel Sharon a self professed murdering terrorist who tortured and horribly killed many of his enemies women and children? We made a hero of him. And what about the Trump GOP Republican administration? Are any of them in jail? No, they are still working for us and on your televisions, getting paid big salaries.
We observe no laws when it comes to war. We do what we want, when we want, and where we want.
We can starve nations to death, ruin civilizations, and commit other horrors for which we take our enemies to court. Look at one of our examples.
We bomb Iraq out of its wits. We can bomb rock throwing Palestinians out of their homes, poison their rivers and streams, turn off their electricity, making a grand crisis, and then we masterfully make it appear it is the fault of Islam.
It is the same way we made our inferno at Waco look like Mr. Koresh's fault. Then there was our chief villain, Saddam with all of his non existent weapons of mass destruction.
Bad men are a dime a dozen, we can conjure one up whenever it suits us, and ultimately, this is really quite funny when you think of it.
I am not one who is usually given to 'this sort' of humor, but I do catch myself laughing sometimes at the absolute absurdity of the notions we place before you, that you readily accept.
Do you wonder that the leaders of the world tremble at our presence? They know they have no power except the power we give them.
We have no fear of Russia or China, for we are already in full control of their system of things.
China knows we can freeze any number of their corporations in America and all of its capitol at the stroke of a pen. We use nations for what we want to use them for. Everyone knows that they must yield to us or die.
Fortunately, we have had a few resisters, such as Saddam, that have been helpful in showing world leaders what we will do to them if they do not submit.
There is only glory in following our purposes and doing what we say. If one does not, there will be a sad and tragic result.
I would have spared you of such an end, but, then, again, if you are not spared, it is of no consequence to us. We will use you to alleviate some of the overpopulation problem.
Your Silly Rebellions Against Us
Some of you have thought you could stop us by placing a bomb in one of our abortion clinics or in a government building.
Silly souls! How can that hurt us? All that does is give us an example to use so that we might place more controls, and heavy burdens, on the population.
We love it when you rebel and blow something up. You are our reason for making more laws against all those things, which might contribute to your freedom from us.
If someone did not blow something up on occasion, we would have no justification in placing more laws on you. Can't you see how impossible it is for you to resist us? The more you wiggle, the more we squeeze.
It is said our kingdom is the kingdom of money, but I must confess we are rulers of a kingdom of non-money.
You must see the humor in that statement. We have given you a piece of paper or some numbers on a computer screen that we have termed money.
It is backed up by nothing and proven by nothing, but what we say it is. We create it from nothing, we print it, we loan it, we give it its value, we take its value away. All things that have to do with money are in our hands.
Think of it, what is it that you can do against us without money? If you try to resist, we can cancel your credit or freeze your accounts. Your cash is easily confiscated.
We have made so many rules in the realm of living that you cannot live without money.
Camp on government land and you must move in two weeks. You cannot grow much of a garden in two weeks.
Many of our wilderness trails are entered by permit only.
We have passed laws that do not allow you to live in trailers over a certain period without moving to another location.
Have you not thought it ridiculous that we will allow a man to live in a box, full time, but we will not allow a man to live in a RV, full time, unless he is in a taxpaying campground? We want you to be in the system.
When you are buying a house, we not only receive the tax revenue to use for our purposes, but we gain large increases from the interest on the loan. You may pay for your house two or three times over from the interest alone. The interest is also taxed which is again placed for use in those sectors of influence we choose.
We do not want you to escape free and that is why we have made it as we have.
You are our property. We will not permit you to buy or sell unless you submit to our mark of authority.
If you go to court against us, we will wear you out, and in the end you will lose.
If you use violence, we will end up having you in one of our labor camps; more specifically called, prison industries.
You need our money, our entertainments, our fuel, and our utilities to function and if you don't have them, you feel deprived. By this, you are made to yield to our will.
You don't even know how to think anymore since we have thoroughly emasculated your religions and your faith in God. Now, you only have yourself ... and we have gotten 'that self' pretty well chasing its tail these days.
I hope this little note is sufficient to inform you what the new millennium is all about.
The 21st century is our century. You may stay if you do as you are told.
We have no intention of playing around with your so-called human rights or your so-called Constitution. These things were only used for our purposes, for a time. Your Constitution is a joke to us, and we can do with it what we please.
It probably never occurred to you, that years ago, your Constitution was used to refuse abortions. When we decided to have abortions legalized, we used the same Constitution to justify it.
Your human rights are what we say they are and your Constitution is what we say it is.
We have only used this phrase of "human rights" to keep things sufficiently in turmoil. The more things are unsettled, the better we like them, until we have everything in complete servitude.
This little letter may offend some of you, because it is presented so plainly, but that truly is no concern of ours.
[Listen to a Science (sic) faction presentation of: Fascism's Insurrectionism's Last Weapon: The Rebirth of Evil]
Tainted News:
Tomi Lahren should fight addiction and not have to step on "used heroin needles" to get high?

Saluting the Heroes of the Coronavirus Pandumbic The Daily Show w/Trevor Noah via Joey deVilla
1,000,000
March 23, 2022 Coronavirus (COVID-19) Stats & Numbers showed:
One Million (U.S.A.) HUMANS DEAD
Nobody really knows that ... on January 14, 2023 there have been
1,094,723
provisional COVID-19 deaths in the United States, begging the question:
Was Tainted News Accessory to Murder?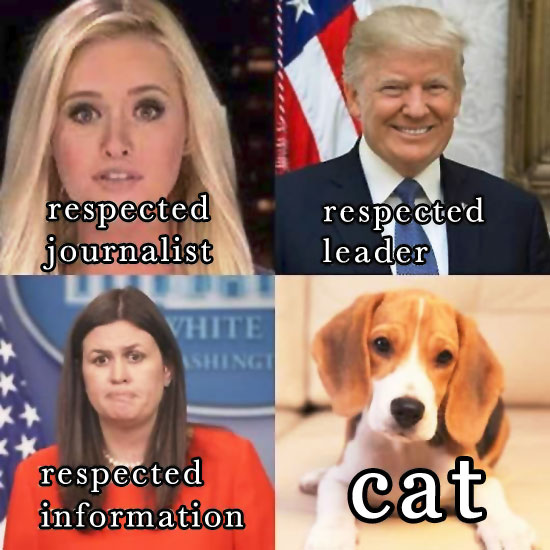 The lie can be maintained only for such time as the State can shield the people from the political, economic and/or military consequences of the lie. It thus becomes vitally important for the State to use all of its powers to repress dissent, for the truth is the mortal enemy of the lie, and thus by extension, the truth becomes the greatest enemy of the State. Joseph Goebbels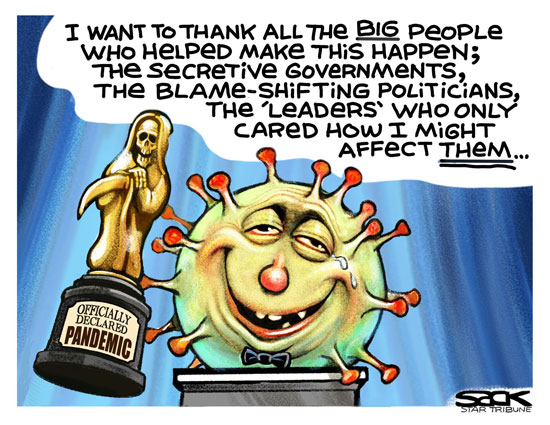 I want to thank all the BIG people who helped make this happen; the secretive governments,
the blame-shifting politicians, the 'leaders' who only cared how I might affect THEM...
Cartoon by Steve Sack @ Star Tribune https://en.wikipedia.org/wiki/Star_Tribune...
Whenever any Form of Government becomes destructive of these ends, it is the Right of the People to alter or to abolish it, and to institute new Government, laying its foundation on such principles and organizing its powers in such form, as to them shall seem most likely to effect their Safety and Happiness. Declaration of Independence

Positively 4th Street, Bob Dylan, HQ via Franciescoli Polanni
Forget the politicians. They are irrelevant. The politicians are put there to give you the idea that you have freedom of choice. You don't. You have no choice! You have OWNERS! They own you! They own everything. They own all the important land. They own and control the corporations. They've long since bought, and paid for the Senate, the Congress, the state houses, the city halls, they got the judges in their back pockets and they own all the big media companies, so they control just about all of the news and information you get to hear. George Carlin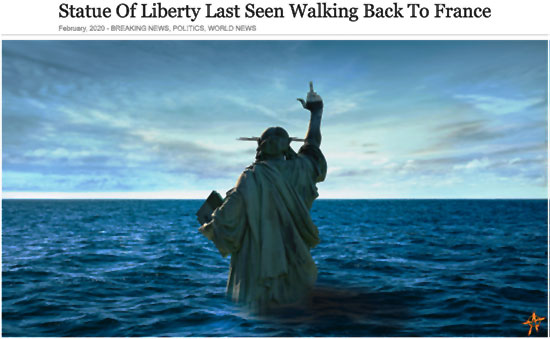 Statue of Liberty last seen walking back to France
Feetlines ~ Is There A CURE Yet? ~ 202209.06: How about antibody SP1-77 ?
Is There A CURE Yet? ...asking for a friend?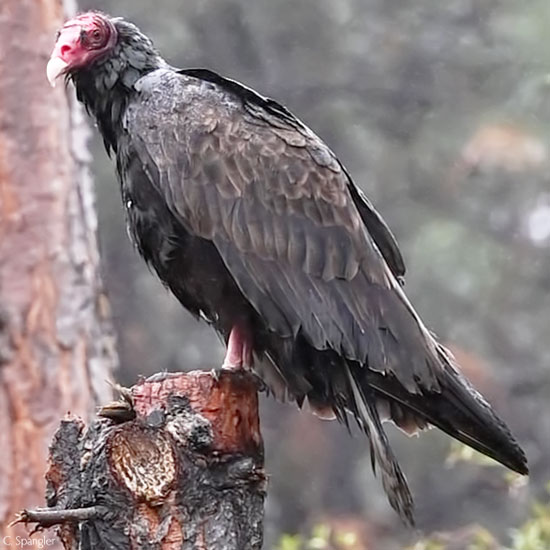 Scientists Discovered an Antibody

That Can Take Out All COVID-19 Variants
https://www.prevention.com/health/a41092334/antibody-neutralize-covid-variants/
And they hope to create a new vaccine with it.
by Korin Miller, @ Prevention, September 6, 2022
COVID-19 vaccines have been effective at keeping people from getting severely ill and dying from the virus, but they've required different boosters to try to keep on top of all of the coronavirus variants that have popped up. Now, researchers have discovered an antibody that neutralizes all known COVID-19 variants.
The antibody, called SP1-77, is the result of a collaborative effort from researchers at Boston Children's Hospital and Duke University. Results from mouse studies they've conducted were recently published in the journal Science Immunology, and they look promising.
But what does it mean, exactly, to have an antibody that can neutralize all variants of COVID-19, and what kind of impact will this have on vaccines in the future? Here's what you need to know.
What is
SP1-77
[Click for Updated: Current Articles & Source @ freespoke.com]
SP1-77 is an antibody developed by researchers that so far can neutralize all forms of SARS-CoV-2, the virus that causes COVID-19. It was created after researchers modified a mouse model that was originally made to search for broadly neutralizing antibodies to HIV, which also mutates. [continue reading @ Prevention]
Heads up folks:

Bacteria from respiratory droplets spread by one sneeze,
singing one minute, talking one minute, & two coughs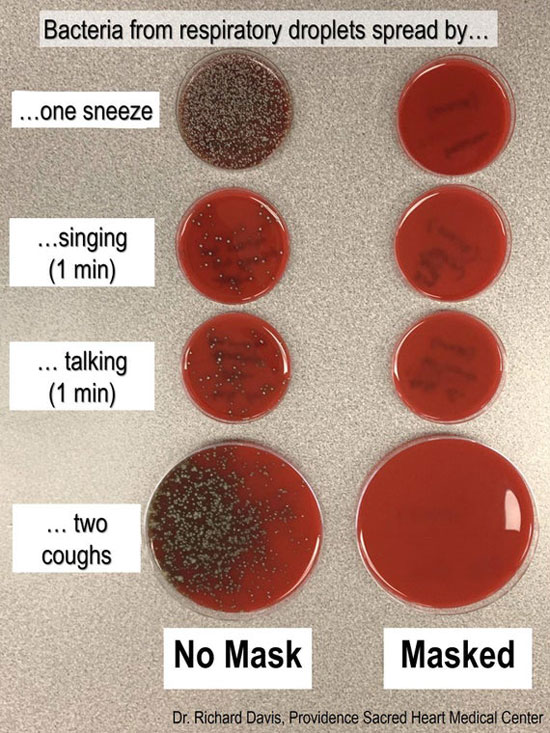 via Dr. Richard Davis @ Providence Sacred Heart Medical Center
Notes from ~@~
Freedom of expression and freedom of speech aren't really important unless they're heard...It's hard for me to stay silent when I keep hearing that peace is only attainable through war. And there's nothing more scary than watching ignorance in action. So I dedicated this Emmy to all the people who feel compelled to speak out and not afraid to speak to power and won't shut up and refuse to be silenced.  Tom Smothers

Carlin Step, DJ Steve Porter & Eli Wilkie via Roland Kardeby

The Great Bell Chant (The End of Suffering) via R Smittenaar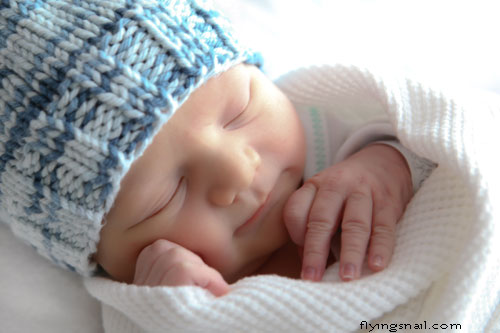 One Day, Matisyahu

Unsung Hero via Rattakarn Srithavatchai "Garn"
The Sacred Clowns ~ Heyókȟa
The Heyókȟa symbolize and portray many aspects of the sacred, the Wakȟáŋ. Their satire presents important questions by fooling around. They ask difficult questions, and say things others are too afraid to say. By reading between the lines, the audience is able to think about things not usually thought about, or to look at things in a different way.
Principally, the Heyókȟa functions both as a mirror and a teacher, using extreme behaviors to mirror others, thereby forcing them to examine their own doubts, fears, hatreds, and weaknesses. Heyókȟas also have the power to heal emotional pain; such power comes from the experience of shame--they sing of shameful events in their lives, beg for food, and live as clowns. They provoke laughter in distressing situations of despair and provoke fear and chaos when people feel complacent and overly secure, to keep them from taking themselves too seriously or believing they are more powerful than they are.
In addition, sacred clowns serve an important role in shaping tribal codes. Heyókȟa's don't seem to care about taboos, rules, regulations, social norms, or boundaries. Paradoxically, however, it is by violating these norms and taboos that they help to define the accepted boundaries, rules, and societal guidelines for ethical and moral behavior. This is because they are the only ones who can ask "Why?" about sensitive topics and employ satire to question the specialists and carriers of sacred knowledge or those in positions of power and authority. In doing so, they demonstrate concretely the theories of balance and imbalance. Their role is to penetrate deception, turn over rocks, and create a deeper awareness.

Develop Your Mind, Not Sacred Sites
Only after the last tree has been cut down, Only after the last river has been poisoned, Only after the last fish has been caught, Only then will you find money cannot be eaten. ~ Cree Prophecy
Nobody for President ~ NONE of the ABOVE should be a choice on voter ballots!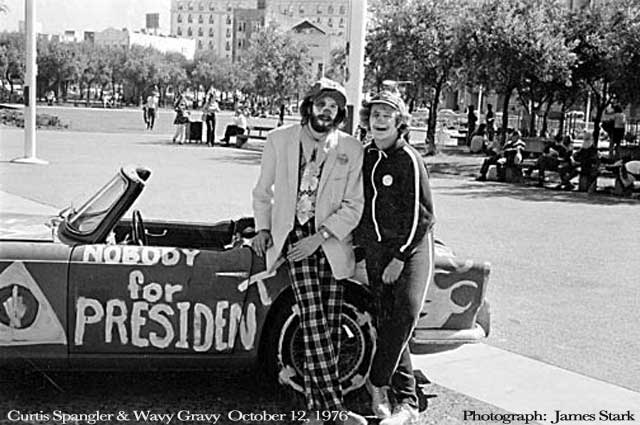 Curtis Spangler & Wavy Gravy, Nobody for President, 197610.12 ~ Photo: James Stark
Nobody bakes apple pie better than Mom, is eternal, perfect, has all the answers, ended war, will love you forever, brought peace to our time, fixed global warming, fed the hungry & destitute, knows, cares, shives a git about you, loves you when you're down & out, and if elected will not lie to, or steal from, 'the people'; ...begging a question, What's NOTA's entry fee ...more lies that lead to mass murder or human sacrifice, when Nobody says why not try love again?

American Dream, George Carlin via Ishtar [Not Work Safe] Alternative source with text
NOBODY should have that much power!
Message
via
Mike Pinder
Oh, I hope that I see you again I never even caught your name As you looked through my window pane ~ So I'm writing this message today I'm thinking that you'll have a way Of hearing the notes in my tune ~ Where are you going? Where have you been? I can imagine other worlds you have seen ~ Beautiful faces and music so serene ~ So I do hope I see you again My universal citizen You went as quickly as you came ~ You know the power Your love is right You have good reason To stay out of sight ~~ But break our illusions and help us Be the light. Mike Pinder

Why I Think This World Should End, Prince EA via Prince EA
Without love in the dream, it will never come true. ~ Jerry Garcia/Robert Hunter
And in the end, the love you take is equal to the love you make. ~ John Lennon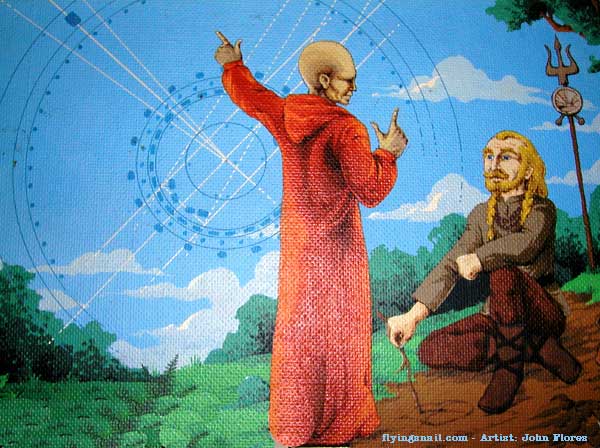 ---
---
The man whispered, "God, speak to me" and a meadowlark sang. But the man did not hear. So the man yelled "God, speak to me" and the thunder rolled across the sky. But the man did not listen. The man looked around and said, "God let me see you" and a star shined brightly. But the man did not notice. And the man shouted, "God show me a miracle" and a life was born. But the man did not know. So the man cried out in despair, "Touch me God, and let me know you are there" Whereupon God reached down and touched the man, But the man brushed the butterfly away and walked on.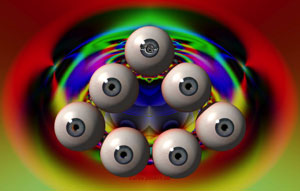 Don't miss out on a blessing because
it isn't packaged the way you expect!
---
---

DuckDuckGo ~ The search engine that doesn't track you
Some search sites have been banned from scanning local content since 2012.
Please use freespoke.com, or DuckDuckGo.com, or Bing.com to search.
{ ͡ʘ ͜ʖ ͡ʘ} Did politicians lie about Daylight Saving Time? { ͡ʘ ͜ʖ ͡ʘ}