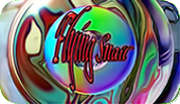 During times of universal deceit, telling the truth becomes a revolutionary act. ~ George Orwell
Notes from ~@~
Throughout America's adventure in free government, our basic purposes have been to keep the peace; to foster progress in human achievement, and to enhance liberty, dignity and integrity among people and among nations. To strive for less would be unworthy of a free and religious people. Any failure traceable to arrogance, or our lack of comprehension or readiness to sacrifice would inflict upon us grievous hurt both at home and abroad. ~ Dwight D. Eisenhower

The Daily Show with Jon Stewart... McConnell asks Harry Reid to put a debt-ceiling proposal to
a vote, then filibusters his own bill when the Senate Majority Leader agrees. 12/10/2012 ~ Source
Notes from ~@~
Americans' Stress, Worry
& Anger Intensified in 2018

by Julie Ray, APRIL 25, 2019, Gallop Source

STORY HIGHLIGHTS

Americans among the most stressed in the world

More than one in five (22%) felt angry a lot

Nearly half (45%) felt worried a lot

WASHINGTON, D.C. -- Even as their economy roared, more Americans were stressed, angry and worried last year than they have been at most points during the past decade. Asked about their feelings the previous day, the majority of Americans (55%) in 2018 said they had experienced stress during a lot of the day, nearly half (45%) said they felt worried a lot and more than one in five (22%) said they felt anger a lot.

Each of these figures matches or tops previous highs in the U.S. Additionally, Gallup's latest annual update on the world's emotional state shows Americans were more likely to be stressed and worried than much of the world. In fact, the 55% of Americans who experienced stress was one of the highest rates out of the 143 countries studied and it beat the global average (35%) by a full 20 percentage points. The U.S. even ties statistically with Greece, which has led the world on this measure every year since 2012.

When it comes to worry, the six-point gap between the U.S. (45%) and the global average (39%) was not nearly as substantial as it was with stress. The U.S. was also far from the top of the list of countries with the largest worried populations. In 29 countries, a majority of people said they worried a lot the previous day, including at least six in 10 in places such as Mozambique (63%), Chad (61%) and Benin (60%).

And, even though more Americans were angry last year than most years in the past, the 22% who were angry was the same as the global average. Americans, as a whole, were half as likely to be angry as the populations of the Palestinian Territories (43%), Iran (43%), Iraq (44%), and Armenia (45%).

Which Americans Are Most Stressed, Worried or Angry?

Younger Americans between the ages of 15 and 49 are among the most stressed, worried and angry in the U.S. Roughly two in three of those younger than 50 said they experienced stress a lot, about half said they felt worried a lot and at least one in four or more felt anger a lot.

Income also plays a role with worry and stress, with the lowest income Americans carrying more of the emotional burden than the highest income Americans. Nearly seven in 10 Americans in the poorest 20% of the population said they experienced stress the previous day, compared with less than half (48%) of Americans in the richest 20%. Similarly, 56% of Americans in the poorest group said they worried a lot, compared with 41% in the richest group.

And, although Gallup does not ask about political affiliation in its World Poll, there was also a strong relationship between stress, worry and disapproval of the job that President Donald Trump is doing. Those who disapprove of Trump's job performance are significantly more likely to experience each of these negative emotions than those who do.

Bottom Line

The world took a negative turn in 2017, with global levels of stress, worry, sadness and pain hitting new highs. During a solid year of economic growth, the U.S. kept this negative trend going into 2018. Higher levels of stress, anger and worry nudged Americans' overall Negative Experience Index to 35 -- three points higher than any previous score to date.

The disconnect between a strong economy and Americans' increasing negative emotions illustrates how GDP and other hard economic data only tell part of the story. In fact, the levels of negative emotions in the past several years are even higher than during the U.S. recession years. Given the ties that researchers are starting to find between negative affects like these and physical health and longevity, leaders need the whole story.

Read the full Gallup 2019 Global Emotions Report. ~ Interact with the world's emotions and see how countries compare.

Survey Methods

Results are based on telephone interviews with 1,004 adults in the U.S., aged 15 and older, conducted from Aug. 13- Sept. 30, 2018. For results based on the total sample of national adults, the margin of sampling error is ±4.0 percentage points at the 95% confidence level. The margin of error reflects the influence of data weighting. In addition to sampling error, question wording and practical difficulties in conducting surveys can introduce error or bias into the findings of public opinion polls.

The world is sadder & angrier
than ever, major study finds

by Rob Picheta, CNN, Updated 2136 GMT (0536 HKT) April 25, 2019, Source

(CNN) ~ It's not just you; the world really is getting more miserable.

People worldwide are sadder, angrier and more fearful than ever before, according to a major analysis of global well-being.

All three emotions rose to record levels in 2018, for the second consecutive year, in Gallup's annual Global State of Emotions report.

On the bright side, people reported a slight decline in stress, meaning that overall, the world remained exactly as miserable as it was in 2017. Unfortunately, that also was a record year for misery.

In the most recent 12 months dominated by war, political crises and humanitarian emergencies around the globe, Chad took the unwelcome honor of being the world's most negative country.

It was followed by Niger, Sierra Leone and Iraq, while Latin American nations dominated on the positive side.

Gallup charted humanity's prolonged slump by holding 151,000 interviews in 2018 with adults in more than 140 countries. It has measured emotions annually since 2006.

In 2018, about 4 in 10 people said they experienced a lot of worry the day before the interview, while a third said they were stressed and nearly 3 in 10 said they felt a lot of physical pain. A quarter experienced sadness, and 22% were angry.

Chad's economy has been in a deep recession since a 2014 fall in oil prices, and living standards continue to fall in the central African nation; almost 6 million of its 15 million citizens live in extreme poverty.

"The country's overall score at least partly reflects the violence, displacement and the collapse of basic services in parts of Chad that have affected thousands of families," Gallup wrote. About 72% of people in the country said they struggled to afford food at some point over the year.

Chadians were also unable to access the internet for most of 2018 after their government shut it down.

The 10 most negative countries were: [continue reading @ CNN]
Boptime begins at 6am (EST) with an hour of oldies back to back to back. At 7am (EST) it's Rockabilly Ridge with Michael Ace. At 8am (EST) we'll bop back to this day in 1945. The War in Europe was ending with a new President, Harry Truman. Twenty years later it was Beatlemania!!! and the beginning of a new war, this time in Vietnam. At 9am (EST) we'll play the top tunes along with some gems from this day in 1965. ~ Steve

BOPTIME: Saturday, 6 AM Eastern time, 3 AM Pacific time
Go To: http://www.wvud.org/?page_id=24
Click on a listening link below the WVUD logo:

Boptime available locally on WVUD-FM 91.3,
Shoutcast [Search: WVUD], and TuneIn
NEVER FORGET 5/25/77 ~ via AnasDh @ Reddit
Join me in honoring
the victims today


Over a million Officer, Pilots, Crewers, and Stormtroopers lost their lives in the massacre

---


CHANGE ~ Lets give Ralph a chance

---


Stand By Me via Playing For Change
Bicycle Day ~ History: My Bicycle & Me, April, 19, 1943
On 19 April 1943, Hofmann intentionally ingested 250 micrograms of LSD. This day is now known as "Bicycle Day", because he began to feel the effects of the drug as he rode home on a bike. This was the first intentional LSD trip.[11]

Hofmann continued to take small doses of LSD throughout much of his life, and always hoped to find a use for it. In his memoir, he emphasized it as a "sacred drug": "I see the true importance of LSD in the possibility of providing material aid to meditation aimed at the mystical experience of a deeper, comprehensive reality."


The Sunshine Makers, 1935 via Tele Collina WEB TV

Elvy Musikka opening Federal grown provided cannabis bin at Amestizo's [Shaman] ranch.

Elvy Musikka (born August 10, 1939) is an American cannabis rights activist. Musikka is one of four surviving patients enrolled in the Compassionate Investigational New Drug Program, getting marijuana from the federal government.[1][2][3]

Musikka, who uses cannabis to fight glaucoma in her left eye after going blind in her right eye despite having surgery, was arrested for growing marijuana in 1988. At her trial, Musikka's doctor testified and she was acquitted. She applied and was approved to get legal cannabis cigarettes later that year.[4][5]

Musikka was named High Times magazine's 1992 Freedom Fighter of the Year. She resides in Eugene, Oregon, and serves on the board of advisors of Voter Power.[1][3][5] ~ Wikipedia Source


The Dhammapada (Sayings of the Buddha) via resonantfrequency17 via Amestizo
Mike Wilhelm
~ Charlatans, Flamin' Groovies, Loose Gravel
, and more

Mike Wilhelm

Will be on KPFZ 88.1 FM
Lake County Community Radio

Saturday, April 20th, 2019
11AM (PDT) ~ 1PM (PDT)

Click to listen online via SurferNetwork
Boptime begins at 6am (EST) with an hour of oldies back to back to back. At 7am (EST) it's Rockabilly Ridge with Michael Ace. At 8am (EST) we'll bop back to this day in 1957 with the times, the music, the #1s. We stay with the heart of rock n' roll when we play tunes from this day in 1959 starting at 9am (EST). The music didn't die in 1959, it got better. ~ Steve

BOPTIME: Saturday, 6 AM Eastern time, 3 AM Pacific time
Go To: http://www.wvud.org/?page_id=24
Click on a listening link below the WVUD logo:

Boptime available locally on WVUD-FM 91.3,
Shoutcast [Search: WVUD], and TuneIn
Dahbud Mensch ~ Stuck in the middle with WHO ?
Lobbying in the United States describes paid activity in which special interests hire well-connected professional advocates, often lawyers, to argue for specific legislation in decision-making bodies such as the United States Congress. It is a highly controversial phenomenon, often seen in a negative light by journalists and the American public, with some critics describing it as a legal form of bribery or extortion. While lobbying is subject to extensive and often complex rules which, if not followed, can lead to penalties including jail, the activity of lobbying has been interpreted by court rulings as constitutionally protected free speech and a way to petition the government for the redress of grievances, two of the freedoms protected by the First Amendment of the Constitution. Since the 1970s, lobbying activity has grown immensely in the United States in terms of the numbers of lobbyists and the size of lobbying budgets, and has become the focus of much criticism of American governance. [Continue reading at Wikipedia, the free encyclopedia]

Question: What's the difference between a
politician and lying big tobacco executive?


Big Tobacco executive "Nicotine Is Not Addictive" via joe

Answer: The word politician!

Nobody tells the truth all the time & should be President!

None of the Above should be a Valid Choice on Voter Ballots!
Remembering Marla Ruzicka
Marla Ruzicka

December 31, 1976 ~ April 16, 2005

https://en.wikipedia.org/wiki/Marla_Ruzicka


To have a job where you can make things better for people?
That's a blessing. Why would I do anything else? ~ Marla Ruzicka

Marla Ruzicka (December 31, 1976 -- April 16, 2005) was an activist-turned-aid worker. She believed that combatant governments had a legal and moral responsibility to compensate the families of civilians killed or injured in military conflicts. She and her Iraqi translator, Faiz Ali Salim, were killed by a suicide car bombing on Airport Road in Baghdad on April 16, 2005.

In 2003, Ruzicka founded the Campaign for Innocent Victims in Conflict (CIVIC), an organization that counted civilian casualties and assisted Iraqi victims of the 2003 US invasion of Iraq.

Born in Lakeport, California, Ruzicka attended Long Island University's Friends World Program, and spent four years traveling throughout Costa Rica, Kenya, Cuba, Israel/Palestine, and Zimbabwe. After graduating in 1999, Ruzicka volunteered for the San Francisco-based organizations Rainforest Action Network and Global Exchange. [Click to Continue Reading]
Mike Wilhelm
~ Charlatans, Flamin' Groovies, Loose Gravel
, and more
KPFZ 88.1 FM


Lake County Community Radio
Needs Your Financial Support

KPFZ Spring On-the-Air Fund Drive April 13 ~ April 19th
Submitted by Ellen H on Thu, 04/11/2019 - 11:25

It is that time of year...time for the KPFZ Spring on-the-air Fund Drive! This year's fund drive starts on April 13 and runs through April 19th. Listen, visit, volunteer! According to AMARC, "community radio means radio in the community, for the community, about the community and by the community. There is a wide participation from regular community members with respect to management and production of programs." That description certainly fits KFPZ. Our programmers and other volunteers are community residents.

Their shows are designed for Lake County and feature topics of interest for Lake County residents. Take time during the Fund Drive to support KPFZ. You can call 707/263.3640 to become a member or donate. Or join online at kpfz.org via PayPal. Come down to the station - 149 North Main Street in Lakeport - and meet the programmers or take a tour of the station. Volunteers are needed to answer phones during the fund drive. To volunteer, contact Station Manager Andy Weiss at 707/263.3640. Looking forward to taking your membership information soon!

CyberSoulMan: A conversation with Jerry Garcia
Lake County News Reports ~ Posted on Saturday, 14 March 2009 21:44 by T. Watts


Mike Wilhelm lives in Lake County these days,
but he was a fixture in the Bay Area music scene in the 1960s.

Written by T. Watts, Sunday, 15 March 2009
http://lakeconews.com/index.php/news/7788-cybersoulman-a-conversation-with-jerry-garcias-favorite-guitarist

Earlier this week I was surfing for vinyl on Ebay and I came across a collectible copy of the Flamin Groovies album entitled "Now" from 1978. Packed away in my CyberSoulMan arsenal of facts is the knowledge that the Groovies were No. 4 on the San Francisco Chronicle's Top 100 Bay Area Bands, a list which was published in the Chron's pink section at dawn of the new millennium. I actually have a copy of that article in my personal archives.

Virtuoso musician Mike Wilhelm, former lead and rhythm guitarist of the group, as some of you well know is a Lake County resident. Wilhelm also played in one of San Francisco's first psychedelic bands, The Charlatans. This is the man that Jerry Garcia of the Grateful Dead proclaimed was his favorite guitar player way back in uh, nineteen and sixty-seven. I've been privileged to become gradually acquainted with him over the last couple of years. Recently he gave me several tracks of music he produced for air play at KPFZ.

So, as kind of a favor in return, I called up Wilhelm to let him know that a nice copy of some of his recorded work was available for bid on Ebay. Just in case there was a gap in his archives. We music aficionados have to stick together you know.

Brother Wilhelm has his stuff together. He already has two copies of "Now." But the call set the stage, if you will, for a very cool musical dialogue that I would like to share with you.

When I finally realized we were talking some deep cultural Americana information and started taking notes, we were knee deep in a conversation about the great Johnny Otis. Johnny Otis has had an extraordinary music career also. Bandleader, composer, producer -- you name it in the world of rhythm and blues, Mr. Otis has done it. He discovered (Little) Esther Phillips, Etta James, Sugar Pie DeSanto and a host of other huge names in R&B. Though he was of Greek ancestry, Johnny Otis always purveyed an African-American persona.

Wilhelm talked about growing up in L.A. and watching the Johnny Otis television show every Friday night in his home. Reminiscing about the rich diversity present in Southern California in his childhood, Wilhelm recalled the other King of Western Swing, Spade Cooley. Cooley had a big band and a Saturday night TV show. Cooley had become an actor through his association with Roy Rogers and parleyed that into a very successful TV show. Throw in Lawrence Welk's TV show in conjunction with Wilhelm's parents' classical music collection and stuff he sought out on radio, Mike Wilhelm couldn't help but be exposed to a lot of great music.

Wilhelm and David Crosby were tight before Crosby joined the Byrds. This was during the pre-rock folk scene days. Crosby was with Les Baxter's Balladeers at the time.

Wilhelm spoke of playing a gig as a Charlatan at the Fillmore with Arthur Lee & Love. Arthur Lee & Love were once upon a time L.A.'s biggest rock band. Lee wouldn't tour outside the West Coast. He brought Jim Morrison and the Doors to Elektra Records who soon became L.A.'s biggest band.

The most moving part of Wilhelm's dialogue was his sharing of how Blues legend Brownie McGee gladly taught Wilhelm licks on the guitar that have continued to further his playing and appreciation of the blues to this day.

Wilhelm told hilarious anecdotes about finally moving to San Francisco' Japantown in about 1963. Upper crusty white neighborhood on one side, black neighborhood on the other. A mysterious mixture of no man's land in between.

He said that most of the time, he chose to live in the black neighborhoods as the rent was more affordable and it was infinitely easier to rehearse your band in the 'hood. People wouldn't call the police if you were too loud. They'd simply knock on your door if you were bothering them.

In Wilhelm's words, "I functioned well in that milieu. It wasn't until the rents in the ghetto got as ridiculous as they were in the nice neighborhoods that I moved out. I survived no problem. People would come up and say, 'Hey, gimme 50 cents.' I'd say, 'I ain't got nothin' but trouble.' They'd say, 'I heard that' and leave me alone. They didn't want any of that! I get by that way. Carry a walkin' stick and dress sharp. People would ask me, 'How can you live down there?' I'd tell 'em, it's just like any other neighborhood. You just get to know your neighbors a little bit and it's probably better in some respects. If you're rehearsing your band in your dining room and your neighbor's got to get up in the morning and go to work, he'll just come over and communicate that to you and let you know when a cool time would be."

Not wanting to be all take and no give, I told Wilhelm my Percy Mayfield story.

Percy Mayfield was the legendary songwriter and artist who wrote and sang some killer rhythm and blues hits for himself and people like Ray Charles. I stood with him in the alcove of a nightclub one morning from 2 a.m. to 5 a.m. at his behest until his irresponsible booking agent of a ride showed up. I still remember his plaintive plea. "Don't leave me, little brother." It was like, my blues duty.

Finally, Wilhelm told me his Jimmy Reed story. It was like two stories in one.

The first was about how Wilhelm had observed Jimmy Reed in a bout of creative professionalism, told the audience he was having technical difficulties. Reed left the stage to relieve himself and returned a few moments later and announced the technical difficulty solved. He then proceeded to wow the crowd.

The second part of the story was near the end of Reed's performing career. He was sober from booze. Reed was playing and singing magnificently. Between sets, Wilhelm and his friend asked Jimmy Reed to play a certain tune. Reed replied, "I can't find a recording of that."

Wilhelm's friend asked, "What do you mean?"

The blues great replied, "Ever since I quit drinking, I can't remember my tunes. I've had to relearn all my material off records. If I can get that record, I'll be glad to do it for you next time."

There it is. The case of the gap in the archives. It's like a Dr. John song. Right place, wrong time!

Keep prayin', keep thinkin' those kind thoughts! -- T. Watts is a writer, radio host and music critic.
Boptime begins at 6am (EST) with an hour of oldies back to back to back. At 7am (EST) we present an episode of The Legends of Wilmington Jazz, followed at 8am (EST) with Clifford's Corner with co-host Larry Williams and Kitty Mayo. We'll start the segment with an off the hook Betty Carter tune, then take off with some choice jazz and R&B selections. ~ Steve

BOPTIME: Saturday, 6 AM Eastern time, 3 AM Pacific time
Go To: http://www.wvud.org/?page_id=24
Click on a listening link below the WVUD logo:

Boptime available locally on WVUD-FM 91.3,
Shoutcast [Search: WVUD], and TuneIn
Karl Cohen
~ Association International du Film d'Animation SF Newsletter
ASIFA-SF April 2019 Newsletter [PDF Format]

An article by Karl Cohen @ cineSOURCE Magazine

Karl Cohen is an animator, educator and director of the local chapter of the International Animation Society 
THE STONE

The End of Satire

The toxic disinformation of social media has rendered traditional forms of humor quaint and futile.

By Justin E.H. Smith
Mr. Smith is a philosophy professor and author.

April 8, 2019 ~ via Paul Krassner

https://www.nytimes.com/2019/04/08/opinion/the-end-of-satire.html [ * graphics located at link]

*[Detail from an exhibit of children's drawings sent to the Charlie Hebdo office after the 2015 terrorist attack. CreditCreditFrancois Guillot/Agence France-Presse — Getty Images]

PARIS — In January 2015, not long after I arrived here to live and teach philosophy, terrorists assassinated 12 people, including four cartoonists, in an attack on the offices of the French satirical newspaper Charlie Hebdo. This act brought to the surface and seemingly galvanized a view about censorship I had long held. I spent considerable energy in the weeks and months after defending the absolute right of satirists to keep doing what I saw as their sacred work, and criticizing many of my former friends, who found it more important at that moment to speak out against offending the sensitivities of religious communities, for their moral cowardice in the face of nihilistic violence.

After the assassinations, with the perpetrators quickly killed in their turn, the rest of the year seemed to play out as a long public trial of satire itself. In April, when the writers' organization PEN granted Charlie Hebdo a freedom of expression award, American progressives roundly condemned the decision, saying that it played into an American imperialist agenda, and that the death of the cartoonists at the hands of terrorists did not diminish the implicit Islamophobia of rewarding a magazine for its offensive caricatures.

In general the most facile and uninterested articulations of what satire is and of how it works satisfied both parties to the controversy. Both sides missed, in particular, that satire is a species of humor that works through impersonation: taking on the voices of others, saying the sort of things they would say, using one's own voice while not speaking in one's own name. It is not surprising that this craft is so often misunderstood, for when satirists do their job convincingly, when they get too close to their target, it is easy to hear them not just as the channelers of the views expressed in the satire, but as defenders of these views as well. It is at such moments that critics like to exclaim that a satirist has "gone too far," while it would be more correct to say that the satirist has only done his job too well.

Today, with the pollution that new technologies have brought to our information ecosystem, this distinction is no longer so easy to make. And this is the real problem, and danger, of satire: not that it mocks and belittles respect-worthy pieties, not that it "punches down," but that it has become impossible to separate it cleanly from the toxic disinformation that defines our era.

To see how things have changed, let's go back even further than the Charlie Hebdo attack. In 2002 a satirical article in The Onionannounced that "Congress Threatens to Leave D.C. Unless New Capitol Is Built." The target here, obviously, were the petulant professional sports teams holding American municipalities at ransom by threatening to leave if they do not get a greater share of local taxes. This was lost, however, on the editors of the Beijing Evening News, who took the story as a straightforward sign of the decline of American democracy. I can recall my smirking attitude when the same Chinese newspaper acknowledged soon after that it had been fooled. "Some small American newspapers," the paper chided, "frequently fabricate offbeat news to trick people into noticing them, with the aim of making money."

Today it is no longer publications like The Onion that are driving the proliferation of satire. Nor is it the palliative care for liberals offered up by Stephen Colbert and the other the late-night talkers, or by "Saturday Night Live," now into its fifth decade of tedium. It is rather the culture of social media, often coming from obscure or anonymous sources. Here by comparison all other sources of humor, including professional comedians, seem quaint and futile.

In early 2018 the Twitter account known as PixelatedBoat offered what it claimed was an excerpt from Michael Wolff's recently published Trump exposé, "Fire and Fury." It was related that upon arriving at the White House, the new president complained that the television options there did not include what he called "The Gorilla Channel." So the staff began transmitting gorilla documentaries from a makeshift tower outside his window, until he complained that these were boring, that the gorillas were not fighting enough. So they edited the documentaries down to the fight scenes, at which point the president was appeased, and knelt in front of the TV from morning until night.

This was excellent satire: just believable enough to be entertained as true. I myself believed it for about five minutes, and I was indignant when I realized I had been fooled. I thought of the stiff functionaries in Beijing who had also reacted poorly to getting played. I realized they were right.

The Gorilla Channel was to become one small skirmish in the never-ending American culture war. Some on the right charged that PixelatedBoat had contributed to the overall quantity of disinformation flowing around, and was therefore no less part of the problem of fake news than were the distortions and lies that the right had been condemned for propagating in the lead-up to Trump's election. And those who made this charge were right, too.

Throughout the satire trials of 2015 I had resisted the idea that one person's satire is another's propaganda. I insisted that satire was speech in something like a grammatical mood of its own, as different from the declarative as the declarative is from the interrogative, and that it was therefore subject to its own rules. But in this judgment I was mostly considering established print media, venues such as Charlie Hebdo that practically announced their own satirical nature as a disclaimer.

By the following year, however, I began to notice the way in which new media blur the line between satire and propaganda. Alt-right personalities were now gleefully acknowledging that their successes in meme warfare relied precisely on the inability of media consumers to distinguish between the sincere and the jocular, between an ironic display of a swastika and a straightforward one.

At the same time artificial intelligence was increasingly producing texts and images that, whether overtly political or not, contributed to the general sense that we cannot possibly know the ends for which media content is being churned out. There are for example Facebook accounts that do nothing but show images of celebrities with deadpan captions mistaking them for other celebrities: Betty White for Queen Elizabeth, Samuel Jackson for Kofi Annan. Are these satire? No one is called upon to say. They may well be generated by bots, and you cannot possibly discern the intentions of machines that have no intentions. Their cumulative effect, anyhow, is to make media consumers less certain of their grasp on reality.

Lurking in the darker shadows beyond these strange new phenomena, there are porn sites with the faces of celebrities grafted onto the bodies of others; and there are, or will be soon, deep fakes of politicians accepting another sort of graft. There are distortions at a level of intensity and verisimilitude that we could not possibly have imagined in 2002, all being generated, in the end, in the aim of gaining notice and money.

Over the past few years I have been made to see, in sum, that the nature and extent of satire is not nearly as simple a question as I had previously imagined. I am now prepared to agree that some varieties of expression that may have some claim to being satire should indeed be prohibited. I note this not with a plan or proposal for where or how such a prohibition might be enforced, but to acknowledge something I did not fully understand until I experienced it first hand — that even the most cherished and firmly-held values or ideals can change when the world in which those values were first formed changes. 

I hate to have to say this, and I feel that while it is an admission necessitated by the changing times, it also could not come at a worse time. The madness of 2015 has not subsided. In an astounding article in the British newspaper The Independent in February, Sean O'Grady attempted to stoke the decades-old fatwa against Salman Rushdie for his satirical take on the life of Muhammad in "The Satanic Verses." "Rushdie's silly, childish book," the columnist writes, "should be banned under today's anti-hate legislation. It's no better than racist graffiti on a bus stop." O'Grady proudly admits that he has never read the book, and in this he is just like the Ayatollah Khomeini before him.

Is my own belated acknowledgment of the need to regulate satire an unwitting discovery of common cause with the likes of O'Grady? I certainly hope not. O'Grady belongs to what seems to be an increasingly common species of moral coward, a dupe of totalitarians, spiritual brother of the Charlie Hebdoassassins, whereas I am only trying to respond to the real threats of hitherto unimagined technologies. "The Satanic Verses," I tell myself, is literature, where free play of the imagination is the rule of the game and the inalienable right of the creator. Twitter is, well, something else.

But the truth is I am not at all sure of this distinction. The truth is that the nature and proper scope of satire remain an enormous problem, one that is not going to get any easier to resolve in the political and technological future we can all, by now, see coming. 

Justin E.H. Smith is a professor of history and philosophy of science at the University of Paris 7, Denis Diderot, and the author of the "Irrationality: A History of the Dark Side of Reason."
Dahbud Mensch ~ Stuck in the middle with WHO ?
~ Stuff Worth Repeating
John Titor on Civil War

I remember 2036 very clearly. It is difficult to describe 2036 in detail without spending a great deal of time explaining why things are so different.

In 2036, I live in central Florida with my family and I'm currently stationed at an Army base in Tampa. A world war in 2015 killed nearly three billion people. The people that survived grew closer together. Life is centered on the family and then the community. I cannot imagine living even a few hundred miles away from my parents.

There is no large industrial complex creating masses of useless food and recreational items. Food and livestock is grown and sold locally. People spend much more time reading and talking together face to face. Religion is taken seriously and everyone can multiply and divide in their heads.

Life has changed so much over my lifetime that it's hard to pin down a "normal" day. When I was 13, I was a soldier. As a teenager, I helped my dad haul cargo. I went to college when I was 31 and I was recruited to "time travel" shortly after that. Again, I suppose an average day in 2036 is like an average day on the farm.

There is a civil war in the United States that starts in 2005. That conflict flares up and down for 10 years. In 2015, Russia launches a nuclear strike against the major cities in the United States (which is the "other side" of the civil war from my perspective), China and Europe. The United States counter attacks. The US cities are destroyed along with the AFE (American Federal Empire)...thus we (in the country) won. The European Union and China were also destroyed. Russia is now our largest trading partner and the Capitol of the US was moved to Omaha Nebraska.

One of the biggest reasons why food production is localized is because the environment is affected with disease and radiation. We are making huge strides in getting it cleaned up. Water is produced on a community level and we do eat meat that we raise ourselves.

After the war, early new communities gathered around the current Universities. That's where the libraries were. I went to school at Fort UF, which is now called the University of Florida. Not too much is different except the military is large part of people's life and we spend a great deal of time in the fields and farms at the "University" or Fort.

The Constitution was changed after the war. We have 5 presidents that are voted in and out on different term periods. The vice president is the president of the senate and they are voted separately. ~ John Titor

"Why do you post this crap?"

 is a frequently asked question that requires an example response.

During Apollo 11's return from the moon astronaut Neil Armstrong said, "A hundred years ago, Jules Verne wrote a book about a voyage to the Moon. His spaceship, Columbia, took off from Florida and landed in the Pacific Ocean after completing a trip to the Moon. It seems appropriate to us to share with you some of the reflections of the crew as the modern-day Columbia completes its rendezvous with the planet Earth and the same Pacific Ocean tomorrow" (source) and simply, the above example shows science fiction is able to become real.

Multus* discovered posting science fiction stories and false flag information can prevent certain things from happening, because powers that be... prefer not to give any credibility, whatsoever, to "crap posters."

*Multus ~ Latin word for multiple and an alleged highly educated secret order.

Members of Multus, also known as "Multies," work, on occasion, with "Singulars."

Singulars are common (87+/-%) and usually educated in one field of study. Multies (3%) are educated in a variety of scientific and related fields of study.

It is alleged one has to have an "Above 33" secret clearance (no president of the United States has ever had) in order to know the true purpose of Multies and ... that they are peaceful, positive beings involved with preservation of humanity.

In order to understand Multus, ARPA; established during 1958, was renamed "DARPA" (D for Defense) in March 1972, then renamed "ARPA" in February 1993, and then renamed "DARPA" again in March 1996 because Multies refused to harm any living thing. In other words, Multies turned DARPA back into ARPA, for a while, in order to get some important work done.

---

---

Dear Citizens of the World

I believe the time has come to reveal to you some of the perplexities you have faced in recent decades.

It is important to understand some of these things, so that you might know how to behave in the New World Order now taking shape on this planet you call Earth. We want you to be able to become fully involved and integrated into our new society. After all, doing this is for your best interest.

First of all, it is best if you understand some of our purposes so that you may more fully cooperate. I cannot tell you the hard times you will face if you resist us.

We have ways of dealing with resisters and you are being told this now, since it is much too late to turn things around. The days of putting a stop to us have long since past.

We have full control of the earth and it's finances, along with control of major corporate media propaganda, and there is simply no way any nation or power can defeat us.

We have eyes in every level of government in every nation of the world. We know what is being planned, for our ears and eyes are ever present. State secrets are fully known to us.

U.S. corporate media are constantly accused of lying for their government by everyone; including foreign governments.

Oh, you silly people, of course we lie. In this way we can keep the people unbalanced and always facing controversy, which is very helpful to us. Have you not seen the talk show spectacles on FOX?

Some of you believe we are the liberals and the good people are the conservatives. In reality, both serve our purposes. Each camp merely serves with the stamp of our approval, but they are not allowed to present real issues.

For example, consider BP's Oil Spill. By creating controversy on all levels, no one knows what to do. So, in all of this confusion, we go ahead and accomplish what we want with no hindrance. If fact, we teach this within a fraternity in one of your nation's older universities.

Consider President George W. Bush of the United States. Even though he regularly broke every known check on his power, no one could stop him, and he went ahead, and did whatever we wanted him to do.

Congress and 'The People' had no power to stop him. He did what we wanted, since he knew, if he did not, because of his rather dark character, we could have him removed in an instant. I'd say it was, "Rather brilliant strategy on our part?"

You cannot take us to court because you can't see us and the courts are our servants as well. We run everything and you do not know who to attack. I must say this invisible hand is wonderfully devised without any known historical precedent on this scale. We rule the world and the world cannot even find out who is ruling them.

This is truly a wonderful thing. In our corporate media, we present before you exactly what it is we want you to do. Then, as if in a flash you, our little servants, obey!

We can send American or European troops to wherever we like, whenever we like, and for whatever purpose we like, and you dutifully go about our business and don't even look up to see the poisons we are spraying on you in the form of chemtrails. How much more evidence do you need?

We can make you desire to leave your homes and family and go to war merely at our command. We only need to present some nonsense to you from the president's desk, or on the evening news, and we can get you all fired up to do whatever we like. You can do nothing but what we put before you.

Your Vain Resistance

When any of you seek to resist us, we have ways of making you look ridiculous with corporate media, as we have done with all your movements to show the world how impotent any resistance is.

Look at what we did near Waco. Did the Davidian's little store of weapons help them?

We have generously taxed you and used that money to make such sophisticated weapons you can in no way compete. Your own money has served to forge the chains we bind you with; especially, since we are in control of all money.

Some of you think you may escape by buying some land in the country and growing a garden. Let me remind you that you still pay us ground rent. Oh, you may call it property taxes, but it still goes to us.

You see, you need money no matter what you do. If you fail to pay your ground rent to us, we will take your land and sell it to someone who will pay us. Do you think we cannot do this? And with your ground rent we pay for the indoctrination of your children in the public schools we have set up.

We want them to grow up well trained into the system of our thinking. Your children will learn what we want them to learn, when we want them to learn it, and you pay for it through your ground rent.

Those funds are also used for other projects we have in mind, like drilling for oil in the Gulf, and our contractors are paid handsomely for their work.

You may doubt that we own your children, or have such control, but you will find that we do. We can declare that you abuse your children, when you spank them, and have them confiscated. If they do not show up for school indoctrination, we can accuse you of neglect, thereby, giving them to us.

Your children are not yours. They are ours. You must inoculate them, you must bring them to our hospitals, if we decree, or we will take them from you. You know this and we know this.

Through our electronic commerce and iDevices we are able to see where you are, what you are buying, and how much you have to buy things with. Where do you suppose we come up with our monthly financial statistics?

Through the Internet, Telecoms, and other sources we can even know how you think and what you say. It is not especially important to us what you believe as long as you do what we say.

Your beliefs are nonsense anyway. But if you think you have a following, and we perceive that you might be somewhat dangerous to our agenda, we have ways to deal with you. Do you remember how we used Telecoms to spy for us?

We have a Pandora's box of mischief with which to snare you. We can have you in court so long, you will never get out. We can easily drain away all your assets over one pretext or another. We have an inexhaustible fund with which to draw from to pay our lawyers.

These lawyers are paid by you in the form of taxes. You do not have this vast supply of wealth. We know how to divide and conquer. Have we not brought down rulers of countries through our devices?

Do you think your tiny self will be any match for us?

Your Vain Organizations

Let us consider your religions, tea parties, and "moral majority."

The "moral majority" is neither moral nor is it in the majority. We have delighted to use this wet noodle of a movement to make ridiculous the Christian faith.

The silly men who run that organization always end up with egg on their faces. We have always put them in defense of themselves, as we have so successfully done with the NRA.

We can make it seem, by our corporate media propaganda, that the National Rifle Association is actually the new Al Qaeda.

Have we not turned the American conservative movement on its ear? If it serves our purposes we can use the conservatives to turn the liberals on their ear.

It makes no difference to us but it serves to make you believe there are two sides struggling for their particular position. This helps to make things seem fair and free, since everyone has a voice.

Actually, there is only one side now with all kinds of masks on, but you are unable to penetrate our purposes.

You see, we can do whatever we like and you can do nothing about it.

Does it not seem reasonable that you should simply obey and serve us? Otherwise, you get eaten up in the resistance you suppose that will liberate you.

You cannot be liberated ... Try to Imagine how you can.

We supply fuel for your cars and we can turn it off whenever we like, claiming there is some sort of fuel shortage. What if your car breaks down? You cannot get parts for it without us.

We supply all money you use and at any whim of our desire, we can stop the money supply, or ... cause a complete crash all together.

We can then order the president to declare all money worthless and that we will have to have new money. All of your stashes of cash will go up in smoke in an instant.

Don't you need food?

If necessary, we can cause a trucker's strike which would stop deliveries of food to your local store. We can starve you whenever we like. You only have food because we have provided it for you from our 'supermarket to the world' table.

During the great depression we controlled food and heaped mountains of it behind fences, to let it rot.

The hungry were then made to work in our labor camps, even though there was enough, and more, to feed them. Do you really think you can beat us?

You say you will hoard gold coins so you will still have money in the time of the crash. We can simply pass a law which outlaws the possession of gold as we have done in the past.

If we find gold in your possession, we would simply confiscate it, and put you in prison for breaking the law.

While in prison, or at one of our recently reconstructed FEMA camps, you would be required to work for one of our prison industries. We have so formed a picture of the labor camps in our prisons, these days, that no one seems to object to them.

We tell people that murderers should pay for their own keep.

No one seems to consider that we have the power to put tomato growers in prison.

We can pass laws that prohibit gardens, and then make up some scientific reason why you may only buy food from our sources.

If someone sees you growing tomatoes, they will report you to us, and then we will have you in our fields, working for us.

Oh, silly, stoned out of your minds, people, there is no escape for you, for since long before you were born, we were planning your capture.

Your teachers and ministers have been forming your thoughts for us, for generations now. You have been tricked into taking corporate drugs that were intended for short term usage, which have turned you into a nation of controlled mood zombies, and you have no idea how to pull out of our influence, short of suicide. Go ahead and commit suicide, it will only help us to deal with excessive population.

You cannot hurt us, find us, or even imagine what we are up to. I am throwing you these few crumbs only so that you may, if you have a little good sense, obey and follow our orders.

Your Controlled Mind

We run Hollywood. The movies such as Terminator and Armageddon, along with a great host of others, were simply created to get you thinking according to our directions.

You have been made to delight in violence, so that when we send you off to kill some bad man, we have put before you, you move without a whimper.

We have placed violent arcade games in your malls to prepare your young children's minds in the art of battle.

We have made you view our armies and police as the good forces, which cause you to submit to things that were unthinkable a few decades ago.

We totally orchestrated 9/11 and blamed it on somebody else using our corporate media and Congress, who we bought through our lobbies.

Think about it ... Congress spent about 60 million (60,000,000) of your income tax dollars, to discover if Monica swallowed (a little pre-reality show we dreamed up) and a little over 3 million dollars on the 9/11 Commission because we did not want an investigation of secret energy meetings or 9/11 to surface. See how easy it is to trick you?

Our artful programs are all designed to help you to submit and help the New World Order. Star Trek, and other such creations, have taught you to simply: obey orders from new international rulers.

Oh, silly people, you thought you were being entertained, while you were actually being educated. Dare I use the words, "brainwashed" or "mind control?" By the way, have you ever seen Star Wars?

What a masterpiece of mental manipulation. Humans confer with nondescript beasts of all shapes and sizes, and they confer in English.

I wonder where those space beasts learned English. Oh, the simple-ness of the mind of the citizen, for sh-he never considers sh-he is being taken into fairyland.

We placed advertisements for Star Wars everywhere you go. They were in WalMart, K-Mart, Taco Bell and a host of our institutions of corporate commerce.

There is something we want you to learn from Star Wars. Or, perhaps it could be said, there is something we do not want you to learn. Either way, we will have what we want in the whole affair.

Of course, to keep you off guard, we have instructed our elected officials to appear to be correcting the evil of our violence. Presidents often speak against violence in Hollywood movies.

This will not solve the problem, but it will make the people believe the problem is being worked on.

Sex and violence are the very best powers to use, to help us gain our advantage. How the people loathe to give up their sex and violence, so we place all they want before them. In this way, we keep them so occupied they do not have the integrity or brain-power to deal with the really important matters which are left entirely in our hands.

President Bush was very helpful to us. We knew of what character he was before we placed him as president. Exposing him was very helpful in adjusting the moral habits of the youth downward and this is too, our advantage.

Even more agreeable to us were the vain efforts of those who thought they could remove him against our will. He was useful to us and we control who is removed or not removed.

Excuse me if I seem to be mocking your system of beliefs, but they are rather outdated. Have you no eyes to see your vain liberties and your righteous pontifications are nothing before us? You can only do what we say you can do.

We remove presidents when we are ready and the leader we set up will be there until it serves us to have another. At that time we place our purposed politicians before you, and you vote for what we want.

In that way we give you the vain voting exercise in the belief you had something to do with placing your politicians in office.

Our Unfathomable Mysteries

Our recent war in Iraq had many purposes to it, but we do not speak of these things openly. We let the talk show hosts blather all sorts of nonsense, but none of it touches the core.

First of all, there is a wealth of natural resources on the planet we must have complete control of.

Iraq has large supplies of oil in its soil and oil is very helpful to our regime. Also, it suits us to keep this oil out of the hands of potential enemies.

For those who have not been helpful in getting these resources into our hands, we simply make things difficult until submission. Does anyone recall the word "sanction?"

We can reduce any proud nation to the level of humility we require from all people. For example if Zionist Israel does not sufficiently humble itself, we will take them to the world court, and have them charged with "war crimes." We made up that term; rather ingenious, don't you think?

How could there be such a thing as a war crime? The very nature of war is that the rules are off. It is so entertaining to watch the nations try to fight war according to the laws we have placed before them.

The only war crime there really is, involves the crime of being against us.

Anyone against us is violating our law and, as you have seen, when someone is for us, we do not care what they do. Was not Ariel Sharon a self professed murdering terrorist who tortured and horribly killed many of his enemies women and children? We made a hero of him. And what about the Bush administration? Are any of them in jail? No, they are still working for us and on your televisions, getting paid big salaries.

We observe no laws when it comes to war. We do what we want, when we want, and where we want.

We can starve nations to death, ruin civilizations, and commit other horrors for which we take our enemies to court. Look at one of our examples.

We bomb Iraq out of its wits. We can bomb rock throwing Palestinians out of their homes, poison their rivers and streams, turn off their electricity, making a grand crisis, and then we masterfully make it appear it is the fault of Islam.

It is the same way we made our inferno at Waco look like Mr. Koresh's fault. Then there was our chief villain, Saddam with all of his non existent weapons of mass destruction.

Bad men are a dime a dozen, we can conjure one up whenever it suits us, and ultimately, this is really quite funny when you think of it.

I am not one who is usually given to 'this sort' of humor, but I do catch myself laughing sometimes at the absolute absurdity of the notions we place before you, that you readily accept.

Do you wonder that the leaders of the world tremble at our presence? They know they have no power except the power we give them.

We have no fear of Russia or China, for we are already in full control of their system of things.

China knows we can freeze any number of their corporations in America and all of its capitol at the stroke of a pen. We use nations for what we want to use them for. Everyone knows that they must yield to us or die.

Fortunately, we have had a few resisters, such as Saddam, that have been helpful in showing world leaders what we will do to them if they do not submit.

There is only glory in following our purposes and doing what we say. If one does not, there will be a sad and tragic result.

I would have spared you of such an end, but, then, again, if you are not spared, it is of no consequence to us. We will use you to alleviate some of the overpopulation problem.

Your Silly Rebellions Against Us

Some of you have thought you could stop us by placing a bomb in one of our abortion clinics or in a government building.

Silly souls! How can that hurt us? All that does is give us an example to use so that we might place more controls, and heavy burdens, on the population.

We love it when you rebel and blow something up. You are our reason for making more laws against all those things, which might contribute to your freedom from us.

If someone did not blow something up on occasion, we would have no justification in placing more laws on you. Can't you see how impossible it is for you to resist us? The more you wiggle, the more we squeeze.

It is said our kingdom is the kingdom of money, but I must confess we are rulers of a kingdom of non-money.

You must see the humor in that statement. We have given you a piece of paper or some numbers on a computer screen that we have termed money.

It is backed up by nothing and proven by nothing, but what we say it is. We create it from nothing, we print it, we loan it, we give it its value, we take its value away. All things that have to do with money are in our hands.

Think of it, what is it that you can do against us without money? If you try to resist, we can cancel your credit or freeze your accounts. Your cash is easily confiscated.

We have made so many rules in the realm of living that you cannot live without money.

Camp on government land and you must move in two weeks. You cannot grow much of a garden in two weeks.

Many of our wilderness trails are entered by permit only.

We have passed laws that do not allow you to live in trailers over a certain period without moving to another location.

Have you not thought it ridiculous that we will allow a man to live in a box, full time, but we will not allow a man to live in a RV, full time, unless he is in a taxpaying campground? We want you to be in the system.

When you are buying a house, we not only receive the tax revenue to use for our purposes, but we gain large increases from the interest on the loan. You may pay for your house two or three times over from the interest alone. The interest is also taxed which is again placed for use in those sectors of influence we choose.

We do not want you to escape free and that is why we have made it as we have.

You are our property. We will not permit you to buy or sell unless you submit to our mark of authority.

If you go to court against us, we will wear you out, and in the end you will lose.

If you use violence, we will end up having you in one of our labor camps; more specifically called, prison industries.

You need our money, our entertainments, our fuel, and our utilities to function and if you don't have them, you feel deprived. By this, you are made to yield to our will.

You don't even know how to think anymore since we have thoroughly emasculated your religions and your faith in God. Now, you only have yourself ... and we have gotten 'that self' pretty well chasing its tail these days.

I hope this little note is sufficient to inform you what the new millennium is all about.

The 21st century is our century. You may stay if you do as you are told.

We have no intention of playing around with your so-called human rights or your so-called Constitution. These things were only used for our purposes, for a time. Your Constitution is a joke to us, and we can do with it what we please.

It probably never occurred to you, that years ago, your Constitution was used to refuse abortions. When we decided to have abortions legalized, we used the same Constitution to justify it.

Your human rights are what we say they are and your Constitution is what we say it is.

We have only used this phrase of "human rights" to keep things sufficiently in turmoil. The more things are unsettled, the better we like them, until we have everything in complete servitude.

This little letter may offend some of you, because it is presented so plainly, but that truly is no concern of ours. In simple terms, to quote our boy Dick Cheney, "Go F**k Yourself!" and have a nice day... Permmalink ~ Cartoon Version ~ Patriot Act ~ Telecom Crimes ~ Denialist ~ Drop Dead ~ Voted4War

---

---

Rebirth of Evil
Notes from ~@~
Happy 87th Birthday Paul
Tuesday, April 9, 2019
Much Love, FlyingSnail.com


Paul Krassner, San Francisco, 12 Sep. 1987 ~ Photo: Chris W Nelson

https://en.wikipedia.org/wiki/Paul_Krassner

Paul's Home Page: http://www.PaulKrassner.com


Paul Krassner and Curtis ~ Photo: Dwight Dolliver

[Ed. Note Regarding, "WTF are you doing?": Photographer says to Paul, "I wonder where all the other warriors are today?" (referring to those brave enough to stand up against any form of injustice) and I lift my t-shirt to reveal a Maasai warrior belt (ref. 1, ref. 2); not to be confused with marriage belt, which has diamonds.]
For all who wondered how the story continues.

via Alex_K1999 @ Reddit
Nobody for President ~ NONE of the ABOVE should be a choice on voter ballots

They/Them?


Nobody speaks through the teeth
Socnets Bad! ~ Twitter, Facebook, Instagram are a disease
25 Years Later:
Interview with Linus Torvalds

by Robert Young on April 2, 2019 ~ Source: LinuxJournal.com

Bob: If you had to fix one thing about the networked world, what would it be?


Linus Torvalds (Image Courtesy of Peter Adams, The Faces of Open Source Project)

Linus: Nothing technical. But, I absolutely detest modern "social media"—Twitter, Facebook, Instagram. It's a disease. It seems to encourage bad behavior.

I think part of it is something that email shares too, and that I've said before: "On the internet, nobody can hear you being subtle". When you're not talking to somebody face to face, and you miss all the normal social cues, it's easy to miss humor and sarcasm, but it's also very easy to overlook the reaction of the recipient, so you get things like flame wars, etc., that might not happen as easily with face-to-face interaction.

But email still works. You still have to put in the effort to write it, and there's generally some actual content (technical or otherwise). The whole "liking" and "sharing" model is just garbage. There is no effort and no quality control. In fact, it's all geared to the reverse of quality control, with lowest common denominator targets, and click-bait, and things designed to generate an emotional response, often one of moral outrage.

Add in anonymity, and it's just disgusting. When you don't even put your real name on your garbage (or the garbage you share or like), it really doesn't help.

I'm actually one of those people who thinks that anonymity is overrated. Some people confuse privacy and anonymity and think they go hand in hand, and that protecting privacy means that you need to protect anonymity. I think that's wrong. Anonymity is important if you're a whistle-blower, but if you cannot prove your identity, your crazy rant on some social-media platform shouldn't be visible, and you shouldn't be able to share it or like it.

Oh well. Rant over. I'm not on any social media (I tried G+ for a while, because the people on it weren't the mindless usual stuff, but it obviously never went anywhere), but it still annoys me. [Continue reading]
For the Record
~ AG March 24 2019 Letter to House and Senate Judiciary Committees
Another
Cover-up?

---

The Attorney General

Washington, D.C.

March 24, 2019 via NPR

The Honorable Lindsey Graham Chairman, Committee on the Judiciary United States Senate 290 Russell Senate Office Building Washington, D.C. 20510

The Honorable Jerrold Nadler Chairman, Committee on the Judiciary United States House of Representatives 2132 Rayburn House Office Building Washington, D.C. 20515

The Honorable Dianne Feinstein Ranking Member, Committee on the Judiciary United States Senate 331 Hart Senate Office Building Washington, D.C. 20510

The Honorable Doug Collins Ranking Member, Committee on the Judiciary United States House of Representatives 1504 Longworth House Office Building Washington, D.C. 20515


Dear Chairman Graham, Chairman Nadler, Ranking Member Feinstein, and Ranking Member Collins:

As a supplement to the notification provided on Friday, March 22, 2019, I am writing today to advise you of the principal conclusions reached by Special Counsel Robert S. Mueller III and to inform you about the status of my initial review of the report he has prepared.

The Special Counsel's Report

On Friday, the Special Counsel submitted to me a "confidential report explaining the prosecution or declination decisions" he has reached, as required by 28 C.F.R. $ 600.8(c). This report is entitled "Report on the Investigation into Russian Interference in the 2016 Presidential Election." Although my review is ongoing, I believe that it is in the public interest to describe the report and to summarize the principal conclusions reached by the Special Counsel and the results of his investigation.

The report explains that the Special Counsel and his staff thoroughly investigated allegations that members of the presidential campaign of Donald J. Trump, and others associated with it, conspired with the Russian government in its efforts to interfere in the 2016 U.S. presidential election, or sought to obstruct the related federal investigations. In the report, the Special Counsel noted that, in completing his investigation, he employed 19 lawyers who were assisted by a team of approximately 40 FBI agents, intelligence analysts, forensic accountants, and other professional staff. The Special Counsel issued more than 2,800 subpoenas, executed nearly 500 search warrants, obtained more than 230 orders for communication records, issued almost 50 orders authorizing use of pen registers, made 13 requests to foreign governments for evidence, and interviewed approximately 500 witnesses.

The Special Counsel obtained a number of indictments and convictions of individuals and entities in connection with his investigation, all of which have been publicly disclosed. During the course of his investigation, the Special Counsel also referred several matters to other offices for further action. The report does not recommend any further indictments, nor did the Special Counsel obtain any sealed indictments that have yet to be made public. Below, I summarize the principal conclusions set out in the Special Counsel's report.

Russian Interference in the 2016 U.S. Presidential Election. The Special Counsel's report is divided into two parts. The first describes the results of the Special Counsel's investigation into Russia's interference in the 2016 U.S. presidential election. The report outlines the Russian effort to influence the election and documents crimes committed by persons associated with the Russian government in connection with those efforts. The report further explains that a primary consideration for the Special Counsel's investigation was whether any Americans – including individuals associated with the Trump campaign – joined the Russian conspiracies to influence the election, which would be a federal crime. The Special Counsel's investigation did not find that the Trump campaign or anyone associated with it conspired or coordinated with Russia in its efforts to influence the 2016 U.S. presidential election. As the report states: "[T]he investigation did not establish that members of the Trump Campaign conspired or coordinated with the Russian government in its election interference activities."[1]

The Special Counsel's investigation determined that there were two main Russian efforts to influence the 2016 election. The first involved attempts by a Russian organization, the Internet Research Agency (IRA), to conduct disinformation and social media operations in the United States designed to sow social discord, eventually with the aim of interfering with the election. As noted above, the Special Counsel did not find that any U.S. person or Trump campaign official or associate conspired or knowingly coordinated with the IRA in its efforts, although the Special Counsel brought criminal charges against a number of Russian nationals and entities in connection with these activities.

The second element involved the Russian government's efforts to conduct computer hacking operations designed to gather and disseminate information to influence the election. The Special Counsel found that Russian government actors successfully hacked into computers and obtained emails from persons affiliated with the Clinton campaign and Democratic Party organizations, and publicly disseminated those materials through various intermediaries, including WikiLeaks. Based on these activities, the Special Counsel brought criminal charges against a number of Russian military officers for conspiring to hack into computers in the United States for purposes of influencing the election. But as noted above, the Special Counsel did not find that the Trump campaign, or anyone associated with it, conspired or coordinated with the Russian government in these efforts, despite multiple offers from Russian-affiliated individuals to assist the Trump campaign.

---

[1] In assessing potential conspiracy charges, the Special Counsel also considered whether members of the Trump campaign "coordinated" with Russian election interference activities. The Special Counsel defined "coordination" as an "agreement—tacit or express—between the Trump Campaign and the Russian government on election interference."

Obstruction of Justice. The report's second part addresses a number of actions by the President – most of which have been the subject of public reporting – that the Special Counsel investigated as potentially raising obstruction-of-justice concerns. After making a "thorough factual investigation" into these matters, the Special Counsel considered whether to evaluate the conduct under Department standards governing prosecution and declination decisions but ultimately determined not to make a traditional prosecutorial judgment. The Special Counsel therefore did not draw a conclusion - one way or the other – as to whether the examined conduct constituted obstruction. Instead, for each of the relevant actions investigated, the report sets out evidence on both sides of the question and leaves unresolved what the Special Counsel views as "difficult issues" of law and fact concerning whether the President's actions and intent could be viewed as obstruction. The Special Counsel states that "while this report does not conclude that the President committed a crime, it also does not exonerate him."

The Special Counsel's decision to describe the facts of his obstruction investigation without reaching any legal conclusions leaves it to the Attorney General to determine whether the conduct described in the report constitutes a crime. Over the course of the investigation, the Special Counsel's office engaged in discussions with certain Department officials regarding many of the legal and factual matters at issue in the Special Counsel's obstruction investigation. After reviewing the Special Counsel's final report on these issues; consulting with Department officials, including the Office of Legal Counsel; and applying the principles of federal prosecution that guide our charging decisions, Deputy Attorney General Rod Rosenstein and I have concluded that the evidence developed during the Special Counsel's investigation is not sufficient to establish that the President committed an obstruction-of-justice offense. Our determination was made without regard to, and is not based on, the constitutional considerations that surround the indictment and criminal prosecution of a sitting president.[2]

In making this determination, we noted that the Special Counsel recognized that "the evidence does not establish that the President was involved in an underlying crime related to Russian election interference," and that, while not determinative, the absence of such evidence bears upon the President's intent with respect to obstruction. Generally speaking, to obtain and sustain an obstruction conviction, the government would need to prove beyond a reasonable doubt that a person, acting with corrupt intent, engaged in obstructive conduct with a sufficient nexus to a pending or contemplated proceeding. In cataloguing the President's actions, many of which took place in public view, the report identifies no actions that, in our judgment, constitute obstructive conduct, had a nexus to a pending or contemplated proceeding, and were done with corrupt intent, each of which, under the Department's principles of federal prosecution guiding charging decisions, would need to be proven beyond a reasonable doubt to establish an obstruction-of-justice offense.

---

[2] See A Sitting President's Amenability to Indictment and Criminal Prosecution, 24 Op. O.L.C. 222 (2000).

Status of the Department's Review

The relevant regulations contemplate that the Special Counsel's report will be a "confidential report to the Attorney General. See Office of Special Counsel, 64 Fed. Reg. 37,038, 37,040-41 (July 9, 1999). As I have previously stated, however, I am mindful of the public interest in this matter. For that reason, my goal and intent is to release as much of the Special Counsel's report as I can consistent with applicable law, regulations, and Departmental policies.

Based on my discussions with the Special Counsel and my initial review, it is apparent that the report contains material that is or could be subject to Federal Rule of Criminal Procedure 6(e), which imposes restrictions on the use and disclosure of information relating to "matter[s] occurring before [a] grand jury." Fed. R. Crim. P. 6(e)(2)(B). Rule 6(e) generally limits disclosure of certain grand jury information in a criminal investigation and prosecution. Id. Disclosure of 6(e) material beyond the strict limits set forth in the rule is a crime in certain circumstances. See, e.g., 18 U.S.C. § 401(3). This restriction protects the integrity of grand jury proceedings and ensures that the unique and invaluable investigative powers of a grand jury are used strictly for their intended criminal justice function.

Given these restrictions, the schedule for processing the report depends in part on how quickly the Department can identify the 6(e) material that by law cannot be made public. I have requested the assistance of the Special Counsel in identifying all 6(e) information contained in the report as quickly as possible. Separately, I also must identify any information that could impact other ongoing matters, including those that the Special Counsel has referred to other offices. As soon as that process is complete, I will be in a position to move forward expeditiously in determining what can be released in light of applicable law, regulations, and Departmental policies.

* * *

As I observed in my initial notification, the Special Counsel regulations provide that "the Attorney General may determine that public release of" notifications to your respective Committees "would be in the public interest." 28 C.F.R. § 600.9(c). I have so determined, and I will disclose this letter to the public after delivering it to you.




Sincerely,

William P. Barr
Attorney General
Boptime returns to our post Radiothon routine at 6am (EST) with an hour of oldies back to back to back. At 7am (EST) Rockabilly Ridge with Michael Ace returns, and at 8am (EST) it's the Morrie Sims Show followed by the Rock'n'Roll Hall of Fame with some commercial recordings by Delaware rock & rollers from the 1950s, including the 5 Diamonds, Andy & the Gigolos, the Rockabye Band, Frankie & the C-Notes, the Montels, Ronnie Worth, and Lonnie & the Chryslers. On the Club Baby Grand at 9am (EST) we honor the memory of four recently departed Wilmington jazz saxophonists: Larry Unthank, Harry Spencer, Vernon James and Ron Sutton by playing selections of their music. Finally, we want to thank all of you who had made pledges and contributions to our recent Radiothon. A Big Thank You to You All !!! ~ Steve

BOPTIME: Saturday, 6 AM Eastern time, 3 AM Pacific time
Go To: http://www.wvud.org/?page_id=24
Click on a listening link below the WVUD logo:

Boptime available locally on WVUD-FM 91.3,
Shoutcast [Search: WVUD], and TuneIn
Dahbud Mensch ~ Stuck in the middle with WHO ?

Narcissistic fraud claims my Periodic Table is fake news! ~ Dmitry Ivanovich Mendeleev
Dahbud Mensch ~ Stuck in the middle with WHO ?

The Staple Singers - Respect Yourself (from Soul Train) via Domo

He required everyone to have an ID card. Nobody could buy groceries or anything without that GOP/DNC Republican ID!

The GOD of Christians, Muslims, and Jews said, Thou Shalt Not Kill, Steal, Commit Adultery, Covet Thy Neighbors Wife, Bear False Witness Against Thy Neighbor, amongst other things, and...

Jesus extended this concept when he said...

Christians are to no longer execute sinners, so they should not wage carnal war, but spiritual warfare ~ (John 18:36; 2 Corinthians 10:1-6; Ephesians 6:10-18; 1 Timothy 1:18-20; 6:11-14; 2 Timothy 2:3-5; 4:6-8)

Christians must be peacemakers forgiving those who do them harm treating their enemies with love and not seeking revenge ~ (Matthew 5:9, Romans 14:19), (Ephesians 4:29-32; Colossians 3:12-14; Matthew 6:9-15; Mark 11:25-26), (Luke 6:27-36) (Romans 12:17-21; 1 Peter 3:8-12)

Hatred, which is the same as murder, is unforgiving, vengeful and hostile towards one's enemies ~ (1 John 3:15)

but y'all seem hell-bent on creating a עֵגֶּל הַזָהָב ...begging the question, "WTF is wrong with you?"

2 PETER 2:1 ~ But there were false prophets also among the people, even as there shall be false teachers among you, who privily shall bring in damnable heresies, even denying the Lord that bought them, and bring upon themselves swift destruction.

2 PETER 2:2 ~ And many shall follow their pernicious ways; by reason of whom the way of truth shall be evil spoken of.

2 PETER 2:3 ~ And through covetousness shall they with feigned words make merchandise of you: whose judgment now of a long time lingereth not, and their damnation slumbereth not.

Satan's demons take on the image of God similar to that done in Eden ~ 2 Corinthians, 11:14 (How else do they take control of earth?)

Antichrist is variously understood as being a consummately evil system of government or leader.

Antichrist will be a leader who deceives many people.

Antichrist will divide the world and create war without end.

Antichrist will declare that things which are evil to be good.

Antichrist will refer to war as peace, death as a solution for justice, & serving the wealthy as a means of helping the poor.

Many nations will recognize that he is evil, but his own people will be inclined to believe his deceptions.

Don't miss out on a blessing because it isn't packaged the way you expect!


Somebody's Fool, Spo-Dee-O-Dee ~ Rhythm Bomb/ Sleazy Records via Bopflix Films, Vimeo

None of the Above should be a Valid Choice on Voter Ballots!
4. Life is like photography. You use the negative to develop.


What In Tarnation?


Leningrad Cowboys, Happy Being Miserable via Leningrad Cowboys Official
6. If we want world peace, we must let go of our attachments and truly live like nomads. That's where I no mad at you, you no mad at me. That way, there'll surely be nomadness on the planet. And peace begins with each of us. A little peace here, a little peace there, pretty soon all the peaces will fit together to make one big peace everywhere.


Nothing else matters, Metallica arr. Karianne Brouwer violin, Maaike Schoenmaker cello
Notes from ~@~
Freedom of expression and freedom of speech aren't really important unless they're heard...It's hard for me to stay silent when I keep hearing that peace is only attainable through war. And there's nothing more scary than watching ignorance in action. So I dedicated this Emmy to all the people who feel compelled to speak out and not afraid to speak to power and won't shut up and refuse to be silenced.~ Tom Smothers


Carlin Step, DJ Steve Porter & Eli Wilkie from Roland Kardeby


The Great Bell Chant (The End of Suffering) from R Smittenaar


One Day, Matisyahu from 100%


Unsung Hero from Rattakarn Srithavatchai "Garn"
Amestizo [Randy CrazyHorse] ~ Shaman

US moves ahead with oil leases near sacred park ~ The Siege of Chaco Canyon
Karl Cohen
~ Association International du Film d'Animation SF Newsletter
ASIFA-SF March 2019 Newsletter [PDF Format]
Mike Wilhelm
~ Charlatans, Flamin' Groovies, Loose Gravel, and more

Mike Wilhelm Interview ~ December 2001 via Jesse Block

The San Francisco Rock Band
That Was Too Wild For the Sixties

by Ben Marks ~ July 19th, 2017 ~ Article Source

George Hunter of the Charlatans never shot Jerry Garcia of the Grateful Dead, not even once. But in the spring of 1966, on the grounds of Rancho Olompali just north of San Francisco, Garcia had reason to believe Hunter was gunning for him, causing the great guitarist to royally freak out. The misunderstanding unfolded when Hunter decided to drop some LSD and bring a loaded .30-30 Winchester rifle to a party at the Dead's new Marin County hangout. Hunter never intended to strike fear into the heart of his genial host, but when he did, he was so high that he began to panic—perhaps he had accidentally shot someone, if not Garcia, after all. It took a long bummer of a night, and three of Hunter's closest friends, to shake that demon thought from his troubled mind.

You've probably never heard of the "Incident at Olompali," as no one has called it since, and your awareness of the Charlatans is likely limited to seeing the band's name on scores of vintage rock posters, alongside more familiar monikers such as Jefferson Airplane, Quicksilver Messenger Service, Big Brother and the Holding Company, and Grateful Dead. [Click to Continue Reading] ~ Great MP3 Podcasts via Mike Wilhelm:

Hear The People ~ Sympathy for the Devil ~ When You Got A Good Friend
Paul Krassner
~ The Realist, Investigative Satirist
Remembering Kurt Vonnegut

by Paul Krassner 

Months before Timothy Leary died, he told me, "I watch words now. It's an obsession. I learned it from Marshall McLuhan, of course. A terrible vice. Had it for years, but not actually telling people about it. I watch the words that people use. The medium is the message, you recall. The brain creates the realities she wants. When we see the prisms of these words that come through, we can understand."

Hysteria over the word "Communist" was the forerunner of current hysteria over the word "terrorist." The attorney general of Arizona rejected the Communist Party's request for a place on the ballot because state law "prohibits official representation" for the Communists and, in addition, "The subversive nature of your organization is even more clearly designated by the fact that you do not even include your zip code." Alvin Dark, manager of the Giants, announced that "Any pitcher who throws at a batter and deliberately tries to hit him is a Communist." And singer Pat Boone declared at the Greater New York Anti-Communism Rally in Madison Square Garden: "I would rather see my four daughters shot before my eyes than have them grow up in a Communist United States. I would rather see those kids blown into Heaven than taught into Hell by the Communists." 

In a foreword to one of my books, Kurt Vonnegut wrote: "Paul Krassner in 1963 created a miracle of compressed intelligence nearly as admirable for potent simplicity, in my opinion, as Einstein's e=mc2. With the Vietnam War going on, and its critics discounted and scorned by the government and the mass media, Krassner put on sale a red, white and blue poster that said FUCK COMMUNISM."

"At the beginning of the 1960s, FUCK was believed to be so full of bad magic as to be unprintable. In the most humanely influential American novel of this half century, The Catcher in the Rye, Holden Caulfield, it will be remembered, was shocked to see that word on a subway-station wall. He wondered what seeing it might do to the mind of a little kid. COMMUNISM was to millions the name of the most loathsome evil imaginable. To call an American a communist was like calling somebody a Jew in Nazi Germany. By having FUCK and COMMUNISM fight it out in a single sentence, Krassner wasn't merely being funny as heck. He was demonstrating how preposterous it was for so many people to be responding to both words with such cockamamie Pavlovian fear and alarm." 

On the evening of March 14, at about 8:15, Vonnegut was sitting on the stoop in front of his house--smoking a cigarette, of course. When he stood up, he lost his balance and fell. Although he was supposedly brain dead at the precise moment his head hit the steps, he was kept on life support for the next few weeks. When it became clear that he could never be revived, the decision was made to remove life support, as he had requested.

The news of his actual death on April 11 was, in the words of a close friend, "merely a postscript--a relief, actually--which is not to say it was so easy to process. I'd equate it to losing a family member, albeit one who had a long, incredible life--one who changed the lives and world-view of countless people who had never met him, and who remained entirely lucid and kept his miraculous sense of humor to the very end." 

Vonnegut loved to make people laugh at his own despair over the way the American dream has morphed into the American nightmare. The obituaries all seemed to stress how depressed he was, never failing to mention his failed attempt at committing suicide. So naturally I was surprised when such a pessimist told me that my satire made him feel hopeful.

"You made supposedly serious matters seem ridiculous," he explained, "and this inspired many of your readers to decide for themselves what was ridiculous and what was not. Knowing that people were doing that, better late than never, made me optimistic."

The first time I met Vonnegut was at a memorial for Abbie Hoffman, whom he referred to as "the holy anti-war clown." The last time I saw him was at a panel on humor and satire at the Ethical Culture Society of New York. The panelists were Vonnegut, the late columnist Art Buchwald, stand-up comic Barry Crimmins, and myself. Of course, Vonnegut talked about the hellishness of living on earth. So, later that evening, my wife Nancy handed him a parody Monopoly card showing the rich-guy logo jumping away from flames, with this caption: "Get Out of Hell Free." A year-and-a-half later, he finally accomplished that goal.


Abbey Hoffman, Rutgers University, 6 February 1988 ~ Photograph by Chris Nelson
I need to sell some art to fund very necessary & immediate home repair projects! If y'all could put this out to your networks of hives, it could be most helpful. Thanks & much appreciated!

https://www.facebook.com/pg/Rainbow-Puddle-Psychedelic-Productions-113072865433030/photos/?tab=album&album_id=2501019503305009
Sacred Clowns ~ Heyókȟa
Sacred Clowns: The Heyókȟa symbolize and portray many aspects of the sacred, the Wakȟáŋ. Their satire presents important questions by fooling around. They ask difficult questions, and say things others are too afraid to say. By reading between the lines, the audience is able to think about things not usually thought about, or to look at things in a different way.

Principally, the Heyókȟa functions both as a mirror and a teacher, using extreme behaviors to mirror others, thereby forcing them to examine their own doubts, fears, hatreds, and weaknesses. Heyókȟas also have the power to heal emotional pain; such power comes from the experience of shame--they sing of shameful events in their lives, beg for food, and live as clowns. They provoke laughter in distressing situations of despair and provoke fear and chaos when people feel complacent and overly secure, to keep them from taking themselves too seriously or believing they are more powerful than they are.

In addition, sacred clowns serve an important role in shaping tribal codes. Heyókȟa's don't seem to care about taboos, rules, regulations, social norms, or boundaries. Paradoxically, however, it is by violating these norms and taboos that they help to define the accepted boundaries, rules, and societal guidelines for ethical and moral behavior. This is because they are the only ones who can ask "Why?" about sensitive topics and employ satire to question the specialists and carriers of sacred knowledge or those in positions of power and authority. In doing so, they demonstrate concretely the theories of balance and imbalance. Their role is to penetrate deception, turn over rocks, and create a deeper awareness.

Develop Your Mind, Not Sacred Sites

Cree Prophecy

Only after the last tree has been cut down,

Only after the last river has been poisoned,

Only after the last fish has been caught,

Only then will you find money cannot be eaten.
Nobody for President ~ NONE of the ABOVE should be a choice on voter ballots

Curtis Spangler & Wavy Gravy, Nobody for President Rally, 197610.12 ~ Photo: James Stark


Corruption is Legal in America via Doku Mentor


Bruce Springsteen & Tom Morello ~ The ghost of Tom Joad via Guitar Music
Nobody for President via Tom Morello ~ Tom's Home Page ~ Nobody will love you forever!

American Dream, George Carlin via Ishtar [Not Work Safe] Nobody should have that much power

Oh,
I hope that I see you again I never even caught your name As you looked through my window pane ~ So I'm writing this message today I'm thinking that you'll have a way Of hearing the notes in my tune ~ Where are you going? Where have you been? I can imagine other worlds you have seen ~ Beautiful faces and music so serene ~ So I do hope I see you again My universal citizen You went as quickly as you came ~ You know the power Your love is right You have good reason To stay out of sight ~~ But break our illusions and help us Be the light ~ Message by Mike Pinder

Why I Think This World Should End, Prince EA via Prince EA
Without love in the dream, it will never come true. ~ Jerry Garcia/Robert Hunter
And in the end, the love you take is equal to the love you make. ~ John Lennon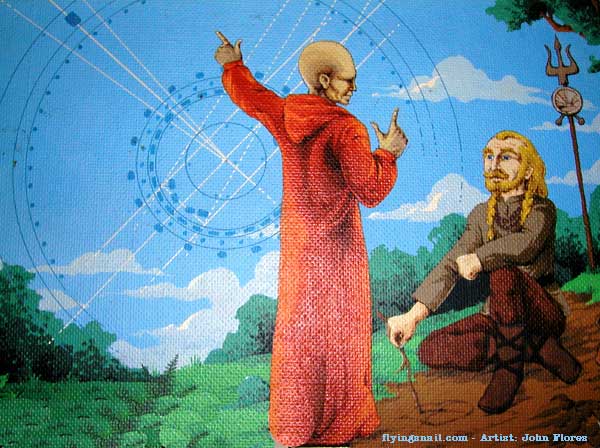 ---
---
The man whispered, "God, speak to me" and a meadowlark sang. But the man did not hear. So the man yelled "God, speak to me" and the thunder rolled across the sky. But the man did not listen. The man looked around and said, "God let me see you" and a star shined brightly. But the man did not notice. And the man shouted, "God show me a miracle" and a life was born. But the man did not know. So the man cried out in despair, "Touch me God, and let me know you are there" Whereupon God reached down and touched the man, But the man brushed the butterfly away and walked on.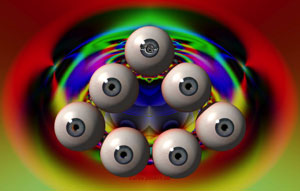 Don't miss out on a blessing because
it isn't packaged the way you expect!
---
---

DuckDuckGo ~ The search engine that doesn't track you
{ ͡ʘ ͜ʖ ͡ʘ} Is Daylight Saving Time Dangerous? { ͡ʘ ͜ʖ ͡ʘ}