Amateur Radio Public Seismic Network
NOTE 202109.21: Due to fire & floods there is no "Current Seismicity".
I am attempting to rebuild another PSN from the pieces I have left.
The original Redwood City PSN is now located at:
PSN Heliplots can be observed here:
http://www.seismicnet.com/currentseismicity.html
Adobe; without regard to anyone's work or content, scuttled FLASH!
I am working on a fix to replace all ARPSN Flash Animation; if possible.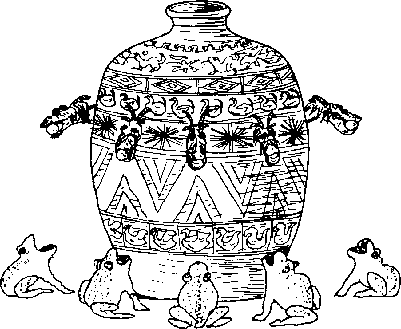 ARPSN
Introduction
During 1997 I started to construct a PSN seismic station and got as far as building a 'seismic shed' with a large poured concrete block as a base and collecting some of the equipment, before I was diverted.
This will be my second attempt to complete this project, with hopes of adding some current technology and creating an Amateur Radio Public Seismic Network.
White Paper being prepared.
ARPSN is dedicated to Larry Cochrane for his contribution to Public Seismic Network (PSN) and Dr. Hank Magnuski, KA6M, for his contribution to amateur packet radio and Pacific Packet Radio Society PPRS.
---
Heliplots - Hidden Valley Lake, CA USA 95467
COBB (Cobb Mountain), CA, 95426, USA: off-line due to Valley Fire.
Amateur Radio Public Seismic Network Heliplots
Local Terrane: Clear Lake Volcanic Field - Cobb - Cobb Mountain - Hidden Valley Lake (HVL) - (Hunting Creek Fault - 7 miles ENE of HVL)
Sources
Know Your Earth: A Simple Start
References
Equipment
Seismic
L15B WinSDR Settings - [Work in progress]
Seismic Events (of Interest) Recorded by ARPSN
Progress Log - [View development]
Progress Log Feed - [Click to Subscribe]
RSS ~ [202109.21 ~ Currently not maintained]
Flying Snail Amateur Seismic Research & FFT-CSP Animation
Amateur Seismic Research and FFT-CSP Animation
PSN Web Sites ~ History of the PSN
World Personal Seisometer Map - by Tiago Agrelos - WPSMap Instructions
AlabamaQuake.com Huntsville Alabama, USA - Steve's Facebook Page - New 201304.02
Amateur Seismic Station GVA - New 201304.02
Amateur Teleseismic Network (ATN)
Calgary, Alberta - Jeff Zambory's PSN
Chirinet, Panama's Public Seismic Network - www.volcanbaru.com/sismos/index.htm - Not Responding 201304.02
Coonabarabran, NSW, Australia - Seismic Observatory (EPSO) & PSN
Dominica Public Seismic Network
Dunedin, New Zealand Public Seismic Network
Fairbanks, Alaska Public Seismic Network
F.E.S.N. - Italy Friuli Experimental Seismic Network
Fivizzano and Carrara, Italy - Seismic Apuano Observatory
Friendswood, Texas - Frank Cooper's Public Seismic Network Station
Golden, Colorado Public Seismic Network
Haelen, The Netherlands - Peut's PSN
Jón Frímann's PSN Station - Updated 201304.02
Italian Experimental Seismic Network
Kailua-Kona, Hawaii Public Seismic Network
Monroe, Louisiana - Louisiana Delta Science Department PSN
New Zealand Seismology and PSN
Pearland, Texas - John Cole's PSN
Redwood City, California Public Seismic Network - PSN origin
Rolling Hills Estates, California PSN
San Jose, California Public Seismic Network
San Jose, California - Pete Rowe's PSN Station
Spring, Texas - TekMate Seismic Studies PSN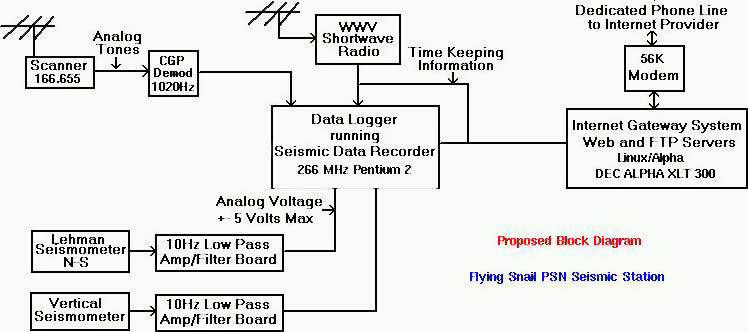 1997 Proposed Block Diagram for Flying Snail PSN Seismic Station
NOTE 201605.03
I am soon at the point of seismic station
reconstruction and should be online within a month or two.
There will be another slight delay:
Valley Fire: Photographs & Story
Past: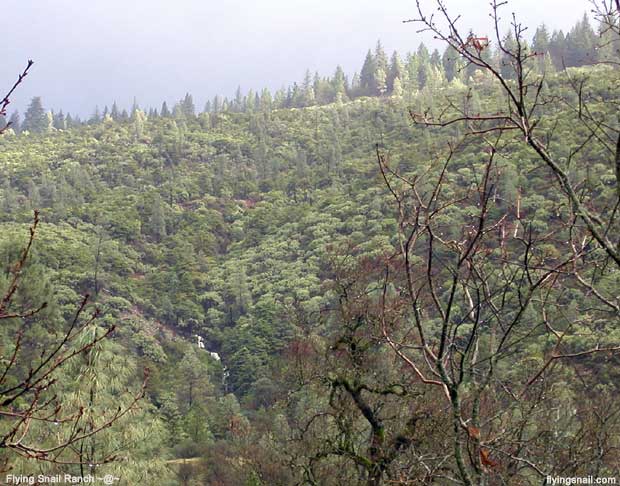 Backyard, Eastern Ridge ~ 300'/91m waterfall (white water) drop into pool at bottom (old photo).
Present: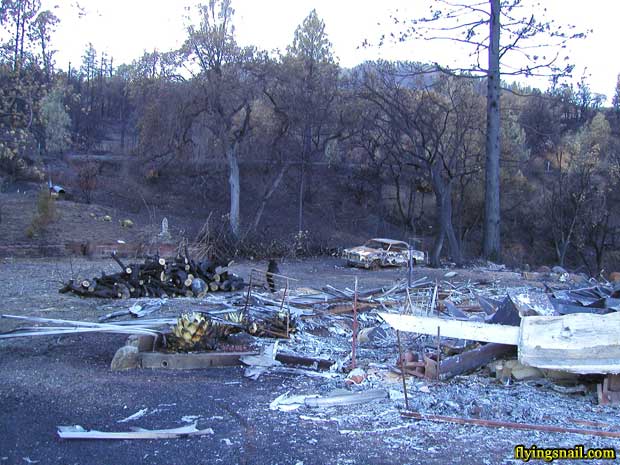 Past: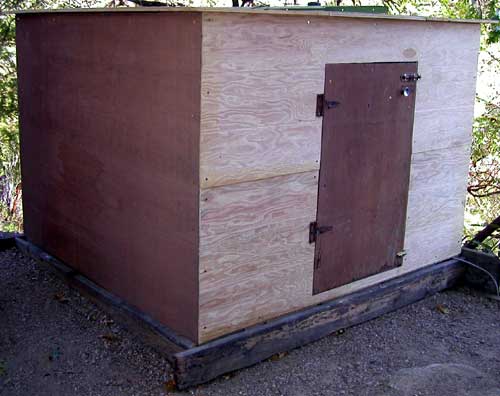 [Click to view Seismic Shed Construction ~ Seismic Log]
Present: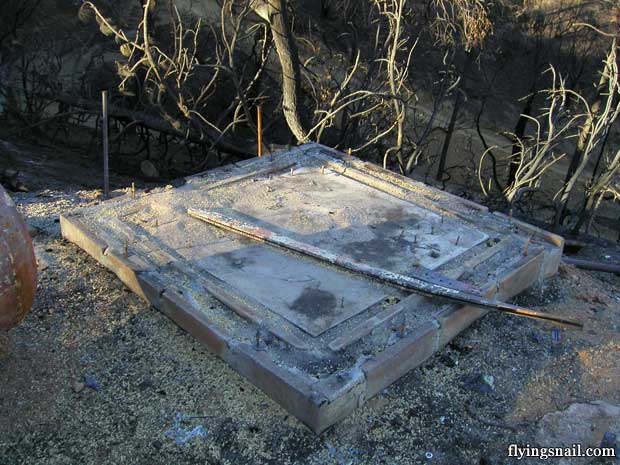 Past: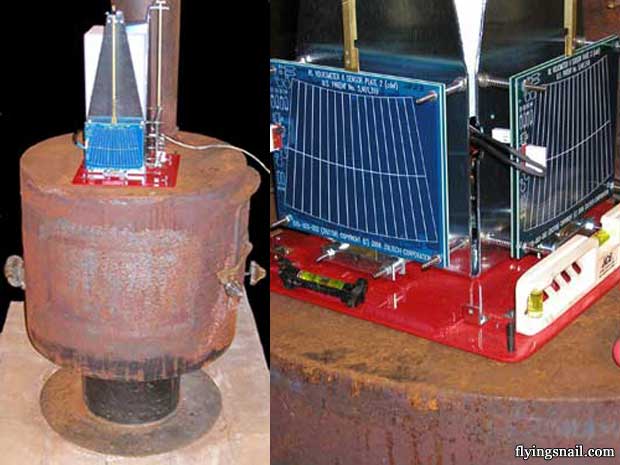 [Click to view Assembling VolksMeter II - 2CUG Kit ~ Seismic Log]
Present: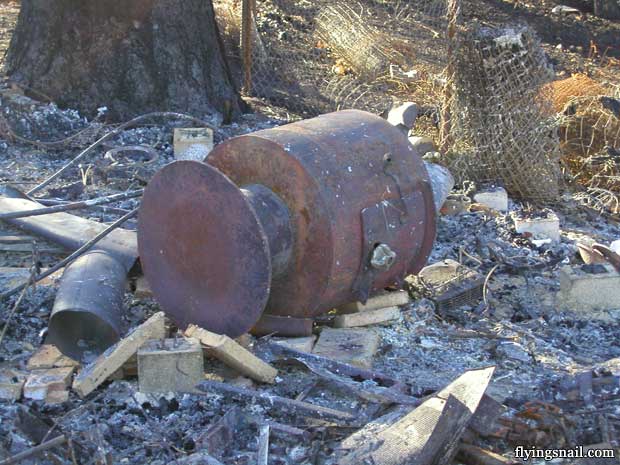 [Click to continue viewing Valley Fire photographs and story]
Thank You for your Patience, Curtis
---