Flying Snail Amateur Seismic Research
NOTE 202109.21:
Due to fire & floods there is no "Current Seismicity".
I am attempting to rebuild another PSN from the pieces I have.
The original Redwood City PSN is now located at:
PSN Heliplots can be observed here:
http://www.seismicnet.com/currentseismicity.html
Adobe; without regard to anyone's work or content, scuttled FLASH!
I am working on a fix to replace all ARPSN Flash Animation.
Audio Control

Stop Play
Channel One - North/South - Cobb [Mountain] CA 95426 USA

Introduction
I became interested in local earthquake activity while living in the San Francisco Bay area during the '60s and on multiple occasions experienced something (during an earthquake) I could not explain, but did not have the resources or time to pursue this personal phenomenon; however, because of my experience with Amateur Radio I was, at least, able to observe local seismic activity via USGS transmitters.
During the '70s I saw an Eigenmode experiment which related to 'what I could not explain' (above). Here is a similar experiment, on video, from YouTube that shows a nice depiction of how the eigenmodes of a plate change with increasing forcing frequency:
Within the past few years I finally got to observe Hum and Teleseismic activity.
Sheng-Chiang Lee did some great work on FFT-CSP Seismic Comparison and I provided a series of animations depicting what they looked like. Unfortunately, for the past eighteen years I have only had access to dial-up, and data uploads were taking up to four plus hours, when it should have been one hour, causing a lot of frustration, so I stopped data uploads and animation.
Equipment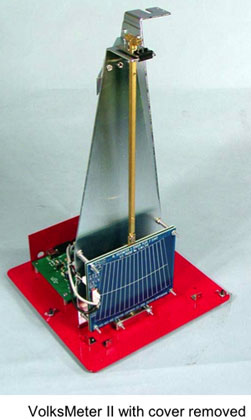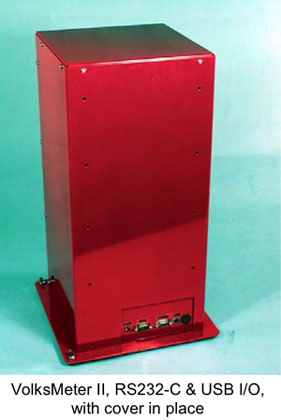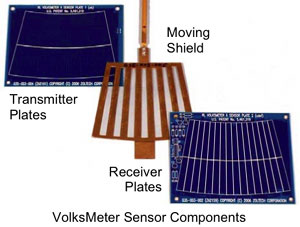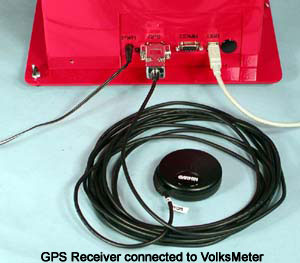 1RU to 2RU Upgrade
Assembling 2CUG Kit
http://www.flyingsnail.com/AmateurRadio/assm2cug.html
And ... I did it my way - Sid Vicious (-;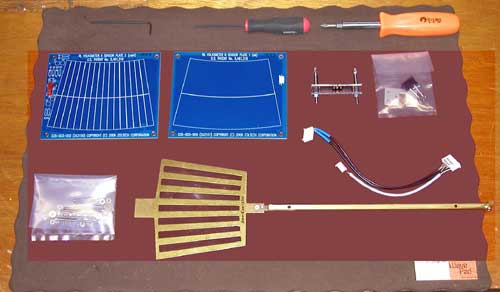 2CUG Kit Highlighted - Tools part of original 1RU
Seismic
Seismic [Completed] FFT- CSP Animation Experiment
February 01 - May 22, 2009 - Cobb (Mountain), CA]
February 01 - May 22, 2009 - Macon, GA - Pier
February 01 - May 22, 2009 - Redwood City, CA - PSN]
February 01 - May 22, 2009 - Comparison - Cobb, Macon Pier, Redwood City]
North/South East/West Complete
Archived Seismic Animation
This is where Current Experimental Seismicity Heliplots will appear, ;-) sans the sounds.
The below heliplots are not current and used as markers.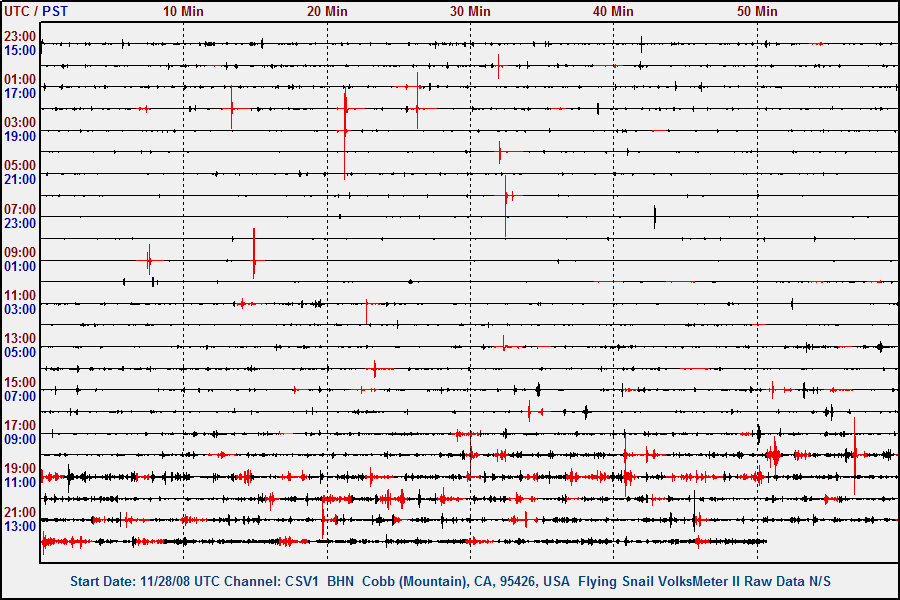 N/S Acceleration - ADC Bits: 24 SPS: 10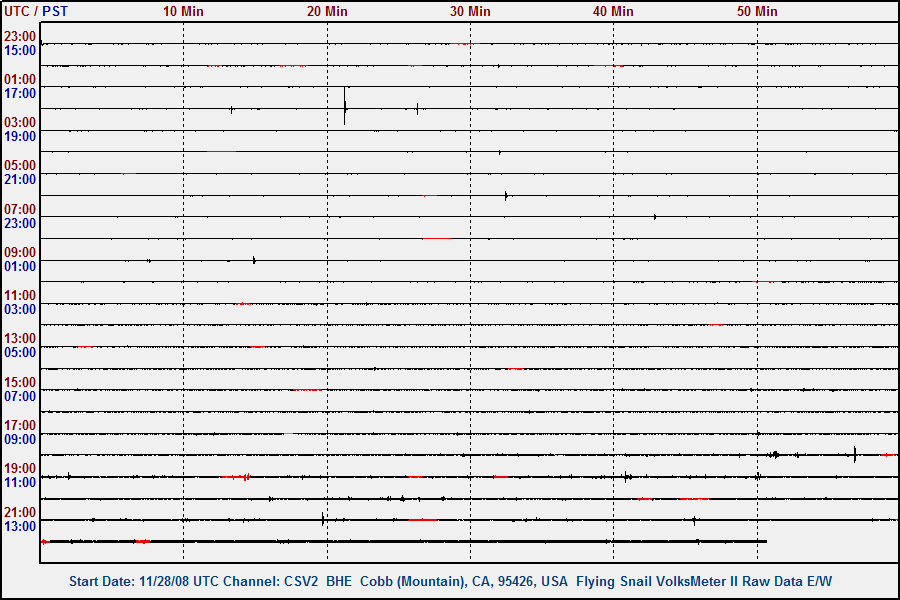 E/W Acceleration - ADC Bits: 24 SPS: 10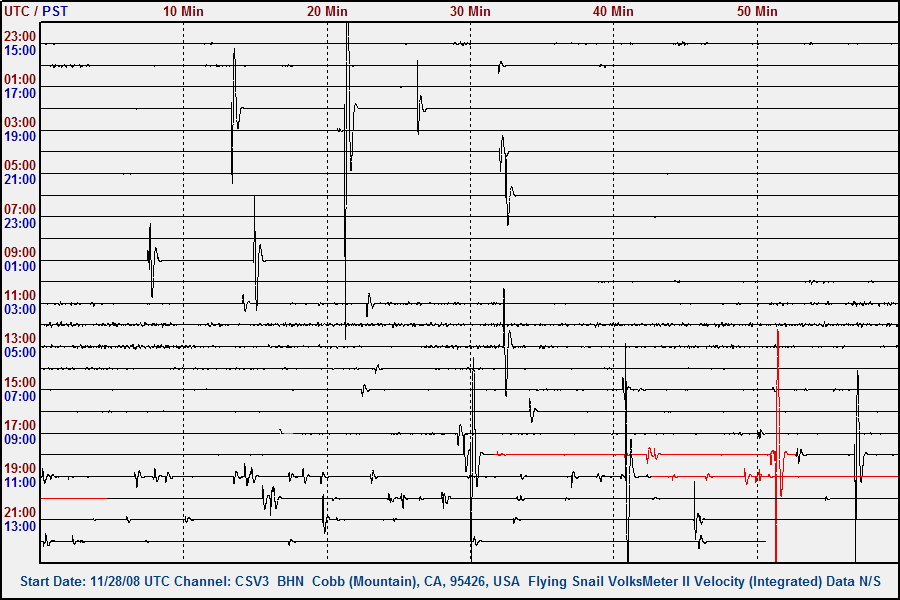 N/S Velocity (Integrated) - ADC Bits: 24 SPS: 10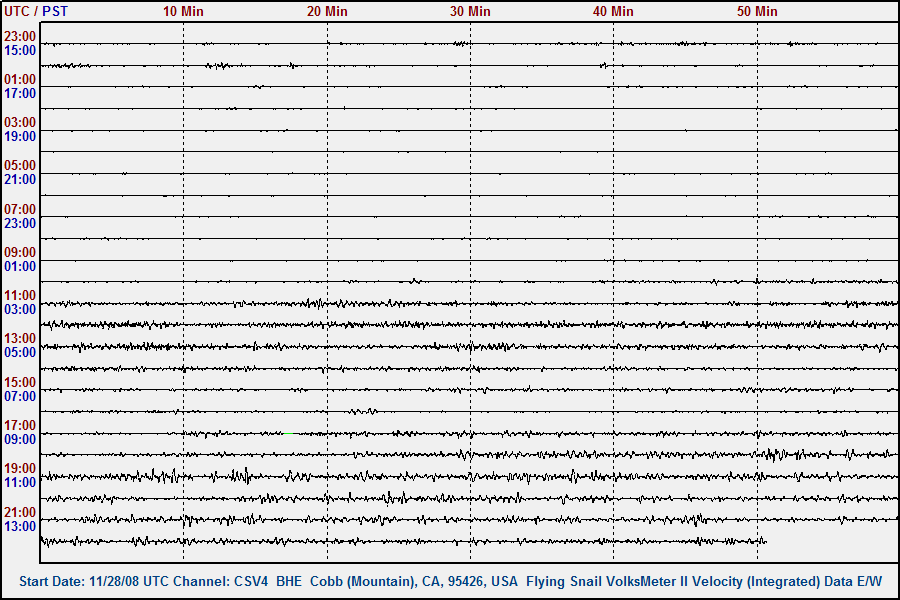 E/W Velocity (Integrated) E/W - ADC Bits: 24 SPS: 10
[201003.08 - Note: I have previously explained (progress log) where the majority of my sensors are located (side of old volcano, near the top) and that there is an amplification phenomena obvious in heliplots and FFT-CSP charts that occurs (Cobb Mountain, Cobb, CA 95426, USA, near a fault. Nearby USGS sites: The Geysers, Cobb, Anderson Springs, etc. and the local volcanic field is: Clearlake, California, USA) .
View L15B Cobb [Mountain] CA 95426 Sensors
USGS: Magnitude 2.5 or Greater in the United States and Adjacent Areas
Magnitude 4.0 or Greater in the Rest of the World
http://earthquake.usgs.gov/eqcenter/recenteqsww/Quakes/quakes_all.php
Redwood City Public Seismic Network
http://www.seismicnet.com
Current Weather at Sensor Location
Amateur Radio Public Seismic Network - ARPSN
---