Amateur Radio Public Seismic Network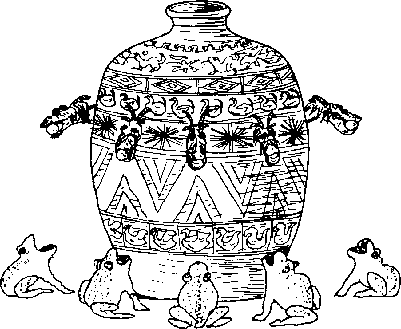 Progress Log
NOTE 202109.21: Due to fire & floods there is no "Current Seismicity".
I am attempting to rebuild another PSN from the pieces I have left.
The original Redwood City PSN is now located at:
PSN Heliplots can be observed here:
http://www.seismicnet.com/currentseismicity.html
Adobe; without regard to anyone's work or content, scuttled FLASH!
I am working on a fix to replace all ARPSN Flash Animation; if possible.
Text size can increased/decreased using + and - keys, while, on a PC: pressing and holding control key and on a Mac: pressing and holding command (Apple) key.
NOTE 201605.03
I am soon at the point of seismic station
reconstruction and should be online within a month or two.
NOTE 201510.10
There will be another slight delay:
Valley Fire: Photographs & Story
Past: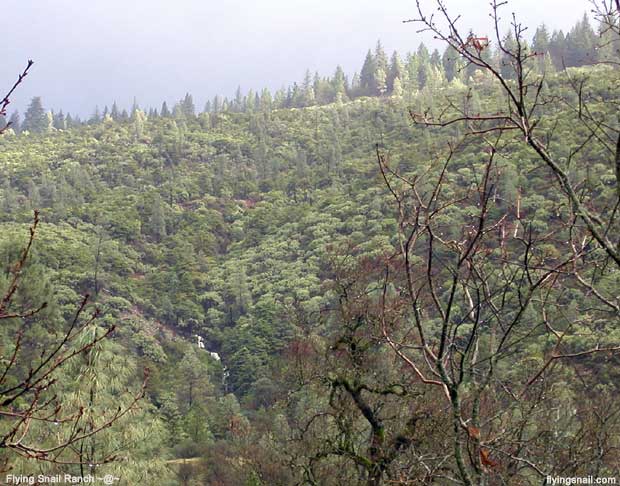 Backyard, Eastern Ridge ~ 300'/91m waterfall (white water) drop into pool at bottom (old photo).
Present: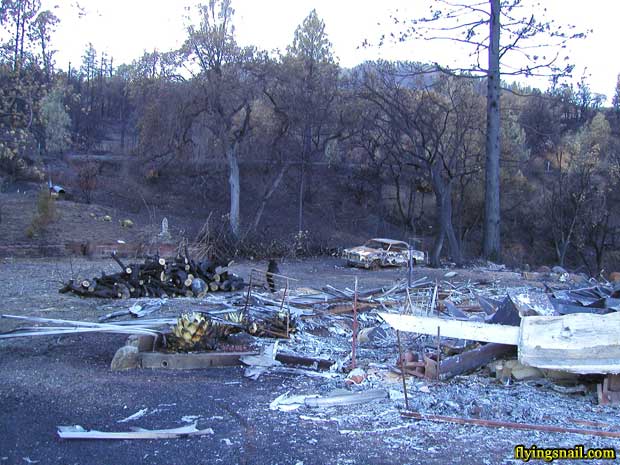 Past: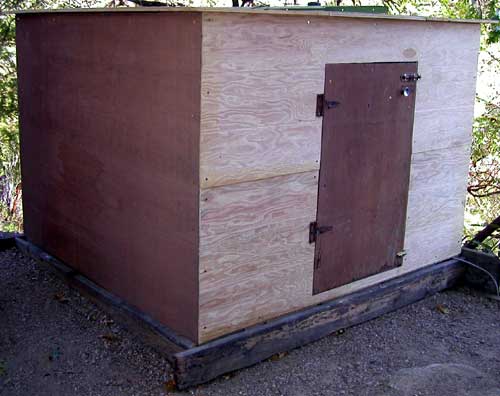 [Click to view Seismic Shed Construction ~ Seismic Log ~ ARPSN]
Present: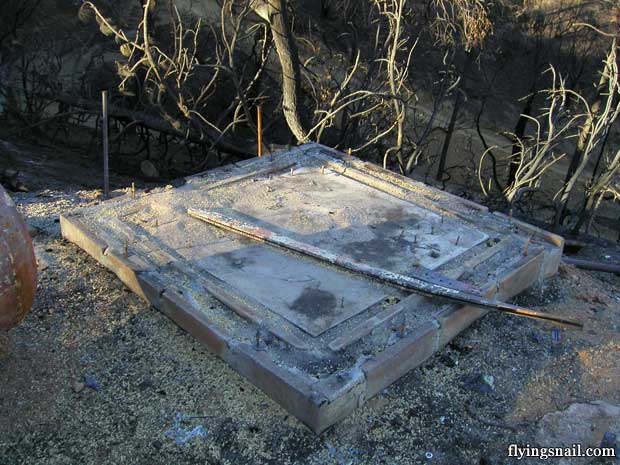 Past: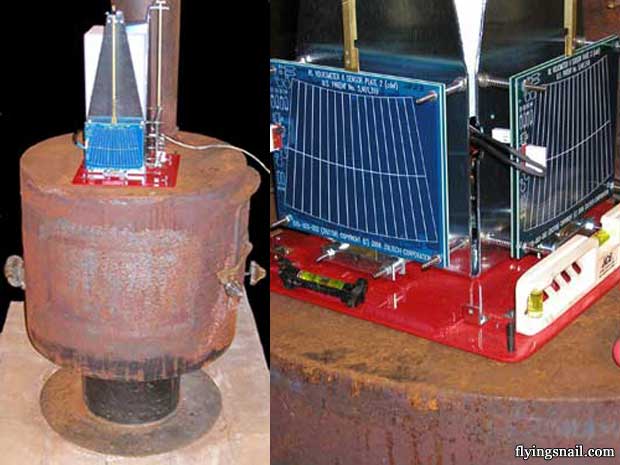 [Click to view Assembling VolksMeter II - 2CUG Kit ~ Seismic Log ~ ARPSN]
Present: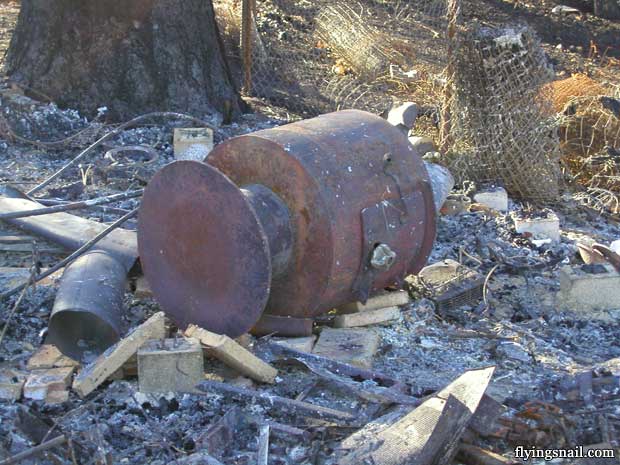 [Click to continue viewing Valley Fire photographs and story]
NOTE 201507.20
The computer hosting seismic and weather
data had a fatal crash and is in the process of being repaired.
NOTE 201105.02
Anticipate being cancer free by end of August.
Anticipate restoring Heliplots ASAP.
Intend to finish this project!
NOTE 201104.11
Currently battling cancer.
After 3 major & 2 minor surgeries,
Won first round, Two rounds to go.
Won second round, One round to go.
Won third round.
Considered walking miracle (-;
Thank You for your Patience, Curtis
201009.25
As usual, Nobody is in control, so I'll explain the delay, (smile) as to not appear like a flake. (fwiw) My original plan has almost been extended by three (3) years and ... some of the older logs will show reasons for this.
Current Events: This time, last year, I lost my ability to see and had both lenses in my eyes replaced. I now have two (2) new medical cards for my wallet and can, now, see again ... which is an asset in completing this project (grin).
The new shed is now wired, but not on-line. ... On-line Soon!
For those interested, I now believe "sensor location makes a difference" and am more convinced there is a possibility that (my words) "mega lava tubes do exist; allowing for natural sensor amplification at specific locations."
There is a lot more going on, but that is the gist, and it is my intention to complete this project, as long as my body doesn't double cross me (chuckle).
Thanks for reading. ... and as I re-read for mistakes, there was a small m2.9 shaker 201009.25 15:34 UTC, that was fairly close.
http://earthquake.usgs.gov/earthquakes/recenteqsww/Quakes/nc71460040.php
201006.28
I have explained fire watch and my QTH (location). The current delay was caused by weather. Winter ended the first week of June (a first) and catch-up, due to massive vegetation, is taking longer than expected. The new shed needs to be wired into the LAN and to a remote control area before I start adding alternative sensors and putting them on-line. The VolksMeter pendulums have not come off at the new location (less jolters than the mountain). All is going well, but slow.
201004.08
High speed Internet has been installed at the new shed. The shed has an electric garage door (which may be changed) that generates mild noise and rather than filter it, since it is not used that often, I will post a graphic (down the road) showing what it looks like on the "noise" page. The weather has been odd, going from sunny skies, into sleet and hail, into near blizzards, and that is slowing down progress.
201002.18
Most spare time has been spent working on the new seismic center and high speed Internet has been scheduled for installation later this month.
Once again, we did not have a Winter and I was not able to get any paperwork done.
A full, consecutive, progress log, with exception to this page, is available for viewing here:
ARPSN-1 Alerts are intended to begin at >=5.0 magnitudein our (as of now, undefined) local area and the VolksMeter will cover teleseismic and LFE (low-frequency earthquake) events.
---
Previous Logs
200803.30 - 200804.01 - 200804.03 - 200804.04 - 200804.05 - 200804.07 - 200804.09 - 200804.10 - 200804.12 - 200804.13 - 200804.14 - 200804.15 - 200804.16 - 200804.17 - 200804.20 - 200804.23 - 200804.24 - 200804.28 - 200804.30 - 200805.01 - 200805.05 - 200805.07 - 200805.12 - 200805.13 - 200805.15 - 200805.19 - 200805.20 - 200805.21 - 200805.22 - 200805.26 - 200805.30 - 200806.04 - 200806.06 - 200806.10 - 200806.18 - 200806.21 - 200807.08 - 200808.06 - 200808.20 - 200808.27 - 200809.14 - 200809.18 - 200809.22 - 200809.26 - 200809.28 - 200810.06 - 200810.09 - 200810.20 - 200810.29 - 200812.10 - 200902.18 - 200905.05 - 201002.17 -
---