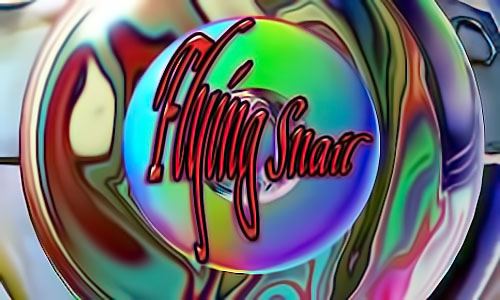 Tell~A~Vision = Why Not Try Love Again?
---
---
Please begin your FlyingSnail adventure by:
Clicking Here _or_

_or_ Archive
ARPSN ~ Amateur Radio Public Seismic Network ~ Seismic Heliplots ~ Lake County, California
---
---
Simple Response to Denial Question:
WESAYSO Knows Best
Dinosaurs Ep29 1/3
Video Listed Here
Click to View
---
---
John Flores ~ Graphic Artist
Yeah Yeah Yeah ~ My favorite Beatles songs
Paintings & Illustrations by Giancarlo John Flores
Italian Cultural Institute
814 Montgomery Street, San Francisco, CA 94133 ~ (415) 788-7142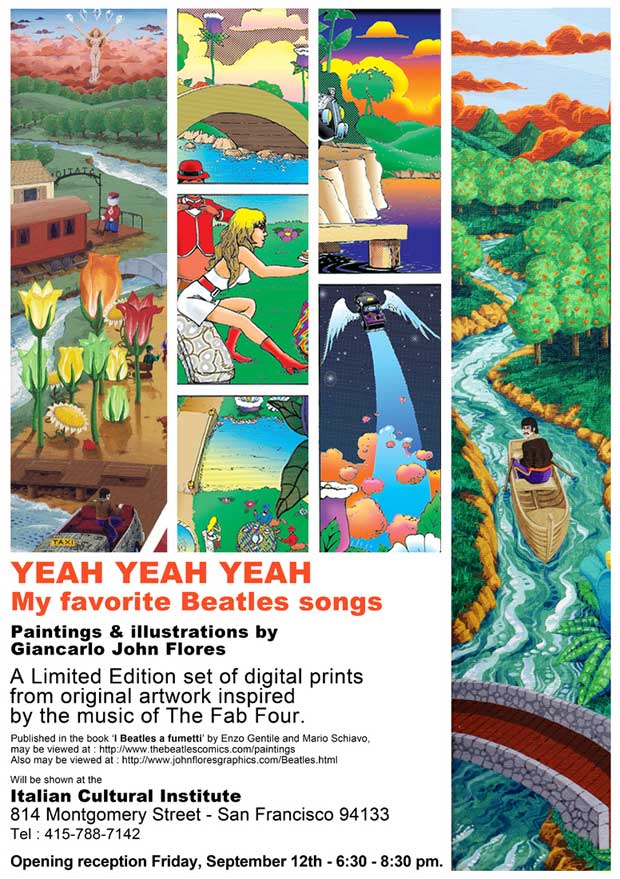 Opening reception Friday, September 12th, 6:30 ~ 8:30 pm
Click to Visit John Flores Beatle Gallery
---
---
Dahbud Mensch ~ is SANITY the PLAYGROUND of the unIMAGINATIVE ?
Why Do Evil Corporations Want To Control the World? What do Eric Schmidt and North Korea's Supreme Leader Kim Jong-un Have In Common .. Is It Dictatorship, Corporate Communism or Zionism? Is it time for a Corporate Death Penalty?

Drones should be banned from private use,
says Google's Eric Schmidt

Google executive chairman says in Guardian interview that technology has potential to 'democratise the ability to fight war'

James Ball, The Guardian, Friday 12 April 2013, Article Source


Eric Schmidt has raised concerns over the use of miniature drones
by individuals. Photograph: Christopher Lane for the Guardian

The use of cheap, miniature "everyman" drones needs to be banned by international treaties before such devices fall into the hands of private users including terrorists, the head of Google has said.

In an extended interview with the Guardian, Eric Schmidt, executive chairman of Google and an adviser to Barack Obama's presidential campaign, warned of the potential of new technology to "democratise the ability to fight war", and said drones could soon be used to harass and spy on neighbours.

"You're having a dispute with your neighbour," he hypothesised. "How would you feel if your neighbour went over and bought a commercial observation drone that they can launch from their back yard. It just flies over your house all day. How would you feel about it?"

Schmidt set out the trajectory of robotic warfare and considered whether it would be confined solely to national governments. "It's probable that robotics becomes a significant component of nation state warfare," he said.

"I'm not going to pass judgment on whether armies should exist, but I would prefer to not spread and democratise the ability to fight war to every single human being.

"It's got to be regulated. You just can't imagine that British people would allow this sort of thing, and I can't imagine American people would allow this sort of thing. It's one thing for governments, who have some legitimacy in what they're doing, but have other people doing it … It's not going to happen."

The US government's use of military drones has proven increasingly controversial, with drone strikes on American citizens the subject of a recent 12-hour Senate filibuster by the Republican senator Rand Paul. The Bureau of Investigative Journalism estimates that US drone strikes in Pakistan, Yemen and Somalia have been responsible for at least 2,772 deaths.

Schmidt's warnings on privacy in the robotic era notwithstanding, Google itself has been frequently criticised by privacy campaigners concerned about the company's huge reach and the extensive data collection used to power its multibillion-dollar advertising sales.

Challenged on these issues, Schmidt said Google was "super-sensitive" on privacy and had voluntarily kiboshed projects it thought could lead to privacy breaches. "Google is not a bunch of engineers who throw stuff over the wall," he said. "A classic example is that a team built a facial-recognition tool. It was just really good – state of the art at the time. We stopped that product for two reasons. One is that it turned out to be illegal in Europe and the second was that it was not a good product to offer in the US for the same reasons."

Schmidt, who said he was "literally in the room" when the decision was made to kill the product, said it had been a judgment call taken on Google's own initiative.

"Facial recognition, completely unmonitored, can be used for very bad things," he said. "It can be used for stalking, for example. You know, it's just we don't want to be part of that as a company. There are cases where facial recognition can be used, but they need to be fairly carefully boxed."

Schmidt also addressed the "transition fund", valued at between €50m and €60m (£33m- £39m), set up by Google after negotiations with the French government. The fund will support technologies to help French publishing companies that are suffering during the transition to digital to monetise their content.

Schmidt avoided the question of whether a similar fund could be established in the UK. "I'm sure we can talk about it," he said. "The reason I like this model is it's … I don't like the idea of randomly writing cheques to publishers in the old model, and I think it's a very good idea for Google to assist in the transformation of their business model from old to new."

Google chief urges action to regulate mini-drones


Drones like the one pictured are being used to detect poachers in the
Indian state of Assam - one of the many non-military uses for such aircraft

The influential head of Google, Eric Schmidt, has called for civilian drone technology to be regulated, warning about privacy and security concerns. [Ed. Note: This is from the person who handed out personal user information on almost everyone on planet Earth, but does appear to want his own personal information published.]

Cheap miniature versions of the unmanned aircraft used by the military could fall into the wrong hands, he told the UK's Guardian newspaper.

Quarrelling neighbours, he suggested, might end up buzzing each other with private surveillance drones.

He also warned of the risk of terrorists using the new technology.

Mr Schmidt is believed to have close relations with US President Barack Obama, whom he advises on matters of science and technology.

"You're having a dispute with your neighbour," he told The Guardian in an interview printed on Saturday.

"How would you feel if your neighbour went over and bought a commercial observation drone that they can launch from their backyard. It just flies over your house all day. How would you feel about it?"

Warning of mini-drones' potential as a terrorist weapon, he said: "I'm not going to pass judgment on whether armies should exist, but I would prefer to not spread and democratise the ability to fight war to every single human being."

"It's got to be regulated... It's one thing for governments, who have some legitimacy in what they're doing, but have other people doing it... it's not going to happen."

Small drones, such as flying cameras, are already available worldwide, and non-military surveillance were recently introduced to track poachers in the remote Indian state of Assam.

The US and Israel have led the way in recent years in using drones as weapons of war as well as for surveillance.

America's Federal Aviation Administration is currently exploring how commercial drones, or unmanned aircraft systems, can be safely introduced into US airspace.

Is Google Evil or Why Has Google Become Evil?


American Dream ~ George Carlin/L.I.L.T ~ http://vimeo.com/72719973
M 6.0
SAN FRANCISCO BAY AREA, CALIF.
2014-08-24 10:20:44 UTC

Magnitude Mw 6.0

Region SAN FRANCISCO BAY AREA, CALIF.

Date time 2014-08-24 10:20:44.1 UTC

Location 38.21 N ; 122.32 W

Depth 11 km

Distances

589 km NW of Los Angeles, United States / pop: 3,792,621 / local time: 03:20:44.1 2014-08-24

83 km SW of Sacramento, United States / pop: 466,488 / local time: 03:20:44.1 2014-08-24

10 km S of Napa, United States / pop: 76,915 / local time: 03:20:44.1 2014-08-24

6 km NW of American Canyon, United States / pop: 19,454 / local time: 03:20:44.1 2014-08-24

http://static4.emsc-csem.org/Earthquake/earthquake.php?id=396638

CLICK ANY OF THE BELOW IMAGES FOR A LARGE IMAGE
US sailors prepare for fresh legal
challenge over Fukushima radiation

$1bn lawsuit accuses Tepco of failing to avoid the accident and of lying about radiation levels that have caused health problems to themselves and their families stationed in Japan

Suzanne Goldenberg in San Diego, The Guardian, Wednesday 20 August 2014 08.00 EDT, Article Source


Sailors scrub the deck of the USS Ronald Reagan to remove potential radiation contamination
following the Fukushima nuclear disaster. Photograph: Handout/Getty Images

The first time it occurred to James Jackson that there could be lasting damage from his US Navy service during Japan's tsunami and nuclear disaster came when his eldest son, Darius, was diagnosed with leukaemia.

Darius, now 15, spent a month in hospital in early 2013, soon after his diagnosis. "I thought I was going to have to bury him," Jackson recalled. The teenager who aspired to play college basketball now has a catheter in his chest and is too frail to run the length of the court.

Jackson, a navy information technologist, was stationed with his family at Yokosuka, Japan, when an earthquake and tsunami knocked out the cooling systems at the Fukushima nuclear plant in March 2011, causing a triple meltdown.

He acknowledges he can't know for sure why Darius got leukaemia – but Jackson remains convinced there is a connection to the radiation escape from the Fukushima disaster and he blames the Japanese electric company, Tepco.

On 25 August, a district court judge in San Diego will decide whether the Jacksons – and around 110 other US navy sailors and marines – can proceed with a $1bn lawsuit that accuses Tepco of failing to avoid the accident and of lying about the levels of radiation from the stricken reactors, putting US personnel at risk.

"I don't think the navy or the United States government would have let us stay there in the region. They would have gotten us out of there probably within the first 48, or 72 hours if they knew then what they know now," Jackson said. "The issue is that we have this large company, this large enterprise, feeding the Japanese government and the rest of the world bad information. They could have come to the forefront and said: 'hey we need help', instead of trying to put a blanket over it."

Relief effort

Some 77,000 US navy sailors and marines took part in the huge relief effort after Japan's cascading disasters, called Operation Tomodachi, or friend.

The 110 sailors suing Tepco represent only a small fraction of that number, and the lawsuit does not have the support of the US navy establishment. The navy maintains US sailors serving in Japan received only small, non-harmful doses of radiation. Medical experts also say radiation levels were too low to harm those involved.

"Radiation exposure to US personnel supporting Operation Tomodachi did not present any risks greater than risks normally accepted during everyday life," Lieutenant Chika Onyekanne said in an email.

But the lawsuit – and a number of unexplained illnesses among veterans of Operation Tomodachi – have attracted attention in the US, especially among anti-nuclear activists.

The lawsuit alleges a number of the sailors and their children suffered thyroid and other cancers, leukaemia, birth defects, and a variety of medical conditions including infertility after they were exposed to dangerous levels of radiation. Some of the sailors were also diagnosed with post-traumatic stress disorder (PTSD). One of the sailors named in the lawsuit, helicopter mechanic Theodor Holcomb, who served on the USS Reagan aircraft carrier, died of a rare cancer on 24 April. The lawsuit seeks $1bn for a medical monitoring and treatment fund.

The case is one of a number of lawsuits brought against Tepco in US and Japanese courts after the accident on 11 March 2011.


An aerial view of damage to the Fukushima nuclear power plant after an earthquake and
tsunami knocked out the cooling systems in March 2011. Photograph: HO/AFP/Getty Images

An earlier suit brought by the sailors was dismissed in April. Tepco said: "It is wholly implausible … to posit that military commanders in charge of thousands of personnel and armed with some of the world's most expensive equipment relied instead only on the press releases and public statements of a foreign electric utility company."

A judicial panel in Japan on 31 July said three former Tepco executives should face criminal charges for the disaster, finding they overlooked the risk of an earthquake or tsunami, and failed to take adequate measures to prevent an accident.

Several investigations since the accident have found that Tepco and Japan's nuclear regulator failed to bring the Fukushima plant up to international safety standards.

Researchers at the Carnegie Endowment for International Peace in 2012 found that Tepco and the regulatory agency failed to plan for major earthquakes or tsunamis and that the meltdown could have been prevented if the company had taken steps to protect an emergency power supply for the reactor's cooling system.

An investigating commission appointed by the Japanese parliament found Tepco and government regulator were over-confident and failed to invest adequate time and money to prepare for earthquake or a nuclear meltdown. The 2012 commission report rejected Tepco's argument that the tsunami was impossible to predict, saying this was based on a "safety myth". The commission also said Tepco tried to hide data regarding damage to the reactors.

The current case hinges on whether the court in San Diego agrees that Tepco should have done more to avoid a meltdown, according to their lawyer, Charles Bonner.

"This case to do with the fact that Tepco, this multi-trillion dollar company … did not do enough to eliminate the foreseeable risk to anyone of dealing with the hazards of a nuclear meltdown," Bonner told the Guardian.

The sailors and marines suing Tepco also have to prove that radiation exposure was a substantive factor in their illness, Bonner said. Lawyers for Tepco refused to comment on the case.

Radioactive cloud

When the 9.0 earthquake struck Japan, unleashing a 14 metre tsunami, the US Navy immediately mobilised the US aircraft carrier, USS Ronald Reagan, and sailors at its bases in Japan, for a relief effort.

As the Reagan neared the coast of Japan, it was enveloped in a radioactive cloud. The commander put the ship in lockdown, advising sailors not to drink or shower in the water, and ordering them to stay below deck.

At the time, Lieutenant Steve Simmons was in peak physical condition. He spent his off-duty hours on the Reagan doing P90X insanity workouts. He said he initially accepted his commanders' assurances that there was no threat from the radiation. "I could say I was foolish and pushed the 'I believe' button, because those who were telling us that were supposed to know what they were doing," he said. "I later found just a couple of months ago that they were picking up radiation levels on the ship 30 times higher than what Tepco had reported."

'This is 100% Tepco's problem'
VIDEO at origin, Click Here to View

By late 2011, Simmons, now 36, was back in the US, with his wife and three children, and driving to work in the northern Virginia suburbs when he experienced a blackout. The episode – accompanied by high fevers, swollen lymph nodes and muscle spasms – was the start of a physical deterioration that, by the time of his retirement from the navy last month, left Simmons confined to a wheelchair.

Military doctors have yet to reach a diagnosis on his deteriorating condition, Simmons said. But he and his wife, Summer, are convinced it was caused by radiation poisoning. "Nobody can change the fact of what happened but they can change how people are taken care of," he said. "A lot of the marines and sailors suffering from ailments, they were young. They don't have the privilege of having 10 plus years in the service, fighting different bureaucracies, trying to get help with their medical bills."

On shore, sailors like Jackson and Mike Sebourn, an aviation maintenance chief based in Atsugi, Japan, were also mobilised for the relief effort. In early April, Sebourn was promoted to radiation decontamination officer, issued with a handheld radiation device, Tyvek suit and respirator, and charged with cleaning up helicopters flying relief missions into the tsunami zone. "I was the guy on the ground taking the background readings every day."

He felt no ill effects at the time, Sebourn said. But his son Kimi, who was then eight, went through bouts of extreme nausea and severe nose bleeds, missing a month of school. "The kid could not stop throwing up, over and over and over. It happened every single day, at least once a day, and sometimes twice a day," he said. "Not knowing what was wrong with my son was absolutely heartbreaking and just tore me up inside."

By the time Sebourn left the navy in December 2012, his own health had started to decline. He was diagnosed with PTSD. He also had unexplained muscle loss that left his right arm and leg much smaller than his left.

Sebourn admits his ailments may have nothing to do with the nuclear disaster, but he can't help thinking a connection could emerge over time. "My biggest concern is what the future holds," he said. "What I worry about is 10 or 15 years down the road, do I come down with radiation sickness, or do I come down with cancer, or does my son come down with cancer? I certainly hope not, but what happens?" he said. "If the worst does happen, am I going to be taken care of?"

But the sailors and marines have a difficult challenge ahead. A peer-reviewed US navy medical study, conducted at the request of Congress, concluded there was no evidence that the sailors aboard the Reagan or at other US navy sites in Japan had received radiation doses that would put them at higher risk of cancer and other diseases.

Indeed, the study found incidence of some cancers was lower among sailors aboard the Reagan than in the general population.


Members of the Japan Nuclear Regulation Authority inspect makeshift water storage
tanks at the Fukushima nuclear power plant. Photograph: Japan Nuclear Regulation/EPA

"There is no objective evidence that the Ronald Reagan sailors experienced radiation exposures during [the operation] that would result in an increase in the expected numbers of radiogenic diseases over time," the study said. "The estimated radiation doses for all individuals …were very small and well below levels associated with the occurrence of adverse medical conditions."

Two independent radiation experts who reviewed the study for the Guardian said they agreed with the conclusions.

Jonathan Links, an environmental health sciences professor at Johns Hopkins University and a consultation on radiation terrorism to the city of Baltimore, said the average eight millirem (mrem) radiation dose received by the sailors was equivalent to eight chest X-rays with modern equipment. "By way of comparison, all of us in Baltimore receive a yearly dose from background radiation of over 300 mrem," he wrote in an email.

He also said the elapsed time between exposure to a carcinogen and development of cancers was generally far longer - at least five years for leukaemia - than that experienced by the US sailors.

Paddy Regan, professor of nuclear physics at the University of Surrey and an expert witness for nuclear test victims against the UK government, said he had the greatest sympathy for the sailors.

It was clear some were suffering, he said. But the number of cancers among USS Reagan sailors did not in themselves indicate dangerous levels of radiation during the disaster.

"If all of these sailors were exposed to a similar amount of radioactivity and it was above the threshold that definitely causes cancer, you would expect there to be a statistically significant spike," he said. "It wouldn't just be one or two people who had cancer."

The sailors, for their part, say they are prepared for a long hard fight – and for the prospects of a backlash from some of their former shipmates.

For Darius, however, he just wants his illness to be over, and for ordinary life to resume. He is still undergoing treatment for leukaemia, still stuck in hospital instead of spending time with his friends. "I just want to get through all of this so I can start playing sports for high school," he said. "I want this just to go away, and to just fast forward the next four years so I can play all the sports I want."
---
---
Dahbud Mensch ~ is SANITY the PLAYGROUND of the unIMAGINATIVE ?

Ben Jennings, The Guardian, Sunday 17 August 2014 17.44 EDT, Cartoon Source

John Titor on Civil War

I remember 2036 very clearly. It is difficult to describe 2036 in detail without spending a great deal of time explaining why things are so different.

In 2036, I live in central Florida with my family and I'm currently stationed at an Army base in Tampa. A world war in 2015 killed nearly three billion people. The people that survived grew closer together. Life is centered on the family and then the community. I cannot imagine living even a few hundred miles away from my parents.

There is no large industrial complex creating masses of useless food and recreational items. Food and livestock is grown and sold locally. People spend much more time reading and talking together face to face. Religion is taken seriously and everyone can multiply and divide in their heads.

Life has changed so much over my lifetime that it's hard to pin down a "normal" day. When I was 13, I was a soldier. As a teenager, I helped my dad haul cargo. I went to college when I was 31 and I was recruited to "time travel" shortly after that. Again, I suppose an average day in 2036 is like an average day on the farm.

There is a civil war in the United States that starts in 2005. That conflict flares up and down for 10 years. In 2015, Russia launches a nuclear strike against the major cities in the United States (which is the "other side" of the civil war from my perspective), China and Europe. The United States counter attacks. The US cities are destroyed along with the AFE (American Federal Empire)...thus we (in the country) won. The European Union and China were also destroyed. Russia is now our largest trading partner and the Capitol of the US was moved to Omaha Nebraska.

One of the biggest reasons why food production is localized is because the environment is affected with disease and radiation. We are making huge strides in getting it cleaned up. Water is produced on a community level and we do eat meat that we raise ourselves.

After the war, early new communities gathered around the current Universities. That's where the libraries were. I went to school at Fort UF, which is now called the University of Florida. Not too much is different except the military is large part of people's life and we spend a great deal of time in the fields and farms at the "University" or Fort.

The Constitution was changed after the war. We have 5 presidents that are voted in and out on different term periods. The vice president is the president of the senate and they are voted separately.

http://www.johntitor.com/Pages/CivilWar.html

NONE OF THE ABOVE
should be a choice on Voter Ballots
and Nobody should be President !!!
---
---

Lily Allen ~ Sheezus ~ DJ Schmolli Remix ~ http://vimeo.com/102601805
---
---
Why do U.S. politicians like John McCain:


Senator McCain "chillin'" with ISIS Leaders in Syria
Continue To Support Israel's Murder and
Maiming of United States Naval Personnel?
A USS Liberty's Hero's Passing

Exclusive: Silver Star winner Terry Halbardier, the hero who got off the SOS that saved the USS Liberty from Israeli destruction in 1967, died last week in California, prompting ex-CIA analyst Ray McGovern to recall the murderous attack and the cowardly cover-up that followed.

By Ray McGovern, Consortium News, August 17, 2014, Article Source via Keith Lampe

Terry Halbardier, who -- as a 23-year old seaman in 1967 -- thwarted Israeli attempts to sink the USS Liberty, died on Aug. 11 in Visalia, California. It took the U.S. government 42 years after the attack to recognize Halbardier's heroism by awarding him the Silver Star, a delay explained by Washington's determination to downplay Israeli responsibility for the 34 Americans killed and the 174 wounded.

On June 8, 1967, during the Six-Day War, the Israeli military attacked the USS Liberty, an American spy ship which had been monitoring Israeli transmissions about the conflict. Intercepted Israeli communications indicated that the goal was to sink the Liberty and leave no survivors.


USS Liberty (AGTR-5) receives assistance from units of the Sixth Fleet, after she was attacked
and seriously damaged by Israeli forces off the Sinai Peninsula on June 8, 1967. (US Navy photo)

Warplanes and torpedo boats had already killed 34 and wounded 174, when Halbardier slid over the Liberty's napalm-glazed deck to jury-rig an antenna and get an SOS off to the Sixth Fleet. The Israelis intercepted the SOS and broke off the attack immediately. In effect, Halbardier prevented the massacre of all 294 onboard. Still, the infamy of the attack on the Liberty was two-fold.

First, the Liberty, a virtually defenseless intelligence collection platform prominently flying an American flag in international waters, came under deliberate attack by Israeli aircraft and three 60-ton Israeli torpedo boats off the coast of the Sinai on a cloudless June afternoon during the six-day Israeli-Arab war. Second, President Lyndon Johnson called back carrier aircraft dispatched to defend the Liberty lest Israel be embarrassed — the start of an unconscionable cover-up, including top Navy brass, that persists to this day.

Given all they have been through, the Liberty survivors and other veterans -- who joined Halbardier to celebrate his belated receipt of the Silver Star on May 27, 2009 -- can be forgiven for having doubted that the day of the hero's recognition would ever come.

In the award ceremony at the Visalia (California) office of Rep. Devin Nunes, the Republican congressman pinned the Silver Star next to the Purple Heart that Halbardier found in his home mailbox three years ago. Nunes said, "The government has kept this quiet I think for too long, and I felt as my constituent he [Halbardier] needed to get recognized for the services he made to his country."


Silver Star recipient Terry Halbardier, who got off an SOS message
that saved the USS Liberty from Israeli destruction on June 8, 1967.

Nunes got that right. Despite the many indignities the Liberty crew has been subjected to, the mood in Visalia was pronouncedly a joyous one of Better (42 years) Late Than Never. And, it did take some time for the moment to sink in: Wow, a gutsy congressman not afraid to let the truth hang out on this delicate issue.

Treatment Accorded the Skipper

I was present that day and I could not get out of my head the contrast between this simple, uncomplicated event and the earlier rigmarole that senior Navy officers went through to pin a richly deserved Medal of Honor on another hero of that day, the Liberty's skipper, Captain William McGonagle.

Although badly wounded by Israeli fire on June 8, 1967, McGonagle was able to keep the bombed, torpedoed, napalmed Liberty afloat and limping toward Malta, where what was left of the bodies of the 34 crewmen killed and the 174 wounded could be attended to. Do the math: yes, killed and wounded amounted to more than two-thirds of the Liberty crew of 294.

I remembered what a naval officer involved in McGonagle's award ceremony told one of the Liberty crew: "The government is pretty jumpy about Israel…the State Department even asked the Israeli ambassador if his government had any objections to McGonagle getting the medal."

When McGonagle received his award, the White House (the normal venue for a Medal of Honor award) was all booked up, it seems, and President Lyndon Johnson (who would have been the usual presenter) was unavailable.

So it fell to the Secretary of the Navy to sneak off to the Washington Navy Yard on the banks of the acrid Anacostia River, where he presented McGonagle with the Medal of Honor and a citation that described the attack but not the identity of the attackers.

Please don't misunderstand. The Liberty crew is not big on ceremony. They are VERY-not-big on politicians who wink when Navy comrades are killed and wounded at sea. The Liberty survivors are big on getting the truth out about what actually happened that otherwise beautiful day in June 1967.

The award of the Silver Star to Terry Halbardier marked a significant step in the direction of truth telling. Halbardier said he accepted his Silver Star on behalf of the entire 294-man crew. He and fellow survivor Don Pageler expressed particular satisfaction at the wording of the citation, which stated explicitly — with none of the usual fudging — the identity of the attackers: "The USS Liberty was attacked by Israeli aircraft and motor torpedo boats in the East Mediterranean Sea…."

In the past, official citations, like Captain McGonagle's, had avoided mentioning Israel by name when alluding to the attack. I think former U.S. Ambassador Edward Peck put it best in condemning this kind of approach as "obsequious, unctuous subservience to the peripheral interests of a foreign nation at the cost of the lives and morale of our own service members and their families." Strong words for a diplomat. But right on.

Just a Guy From Texas

Were it not for Halbardier's bravery, ingenuity, and technical expertise, the USS Liberty would surely have sunk, taking down much -- if not all -- of the crew.

You see, the first thing the Israeli aircraft bombed and strafed were the Liberty's communications antennae and other equipment. They succeeded in destroying all the antennae that were functional. One antenna on the port side, though, had been out of commission and had escaped damage.

In receiving the Silver Star, Halbardier made light of his heroism, claiming that he was just a guy from Texas who could do a whole lot with simple stuff like baling wire. (In the infantry we called this kind of thing a "field expedient.")

In any case, with his can-do attitude and his technical training, he figured he might be able to get that particular antenna working again. But first he would have to repair a cable that had been destroyed on deck and then connect the antenna to a transmitter.

The deck was still being strafed, but Halbardier grabbed a reel of cable, ran out onto the deck, and attached new cable to the antenna so a radioman could get an SOS out to the Sixth Fleet in the Mediterranean.

Voila. "Mayday" went out; almost immediately the Israeli aircraft and torpedo ships broke off the attack and went back to base; the Israeli government sent a quick apology to Washington for its unfortunate "mistake;" and President Johnson issued orders to everyone to make believe the Israelis were telling the truth — or at least to remain silent.

To their discredit, top Navy brass went along, and the Liberty survivors were threatened with court martial and prison if they so much as mentioned to their wives what had actually happened. They were enjoined as well from discussing it with one another.

As Liberty crewman Don Pageler put it, "We all headed out after that, and we didn't talk to each other." The circumstances were ready-made for serious Post-Traumatic Stress Disorder.

The stories shared by Liberty survivors after the award ceremony, including descriptions of the macabre but necessary effort to reassemble torpedoed body parts, and the plague of survivor's guilt, were as heart-rending as any I have heard. They are stories that should be shared more widely for those muzzled far too long.

These were the deep emotional scars to supplement the ones all over Halbardier's body, some of which he uncovered when asked by the local press gathered there in Visalia. Typically, Halbardier made light of the shrapnel that had to be plucked out of his flesh, emphasizing that he was lucky compared to some of the other crew.

No Mistake

Despite Israeli protestations, the accumulated evidence, including intercepted voice communications, is such that no serious observer believes Israel's "Oops" excuse of a terrible mistake. The following exchanges are excerpts of testimony from U.S. military and diplomatic officials given to Alison Weir, founder of "If Americans Knew" and author of American Media Miss the Boat:

Israeli pilot to ground control: "This is an American ship. Do you still want us to attack?"

Ground control: "Yes, follow orders."

…………………..

"But sir, it's an American ship — I can see the flag!"

Ground control: "Never mind; hit it!"

Haviland Smith, a CIA officer stationed in Beirut during the Six-Day War, says he was told that the transcripts were "deep-sixed," because the U.S. government did not want to embarrass Israel.

Equally telling is the fact that the National Security Agency (NSA) destroyed voice tapes seen by many intelligence analysts, showing that the Israelis knew exactly what they were doing. I asked a former CIA colleague, who was also an analyst at that time, what he remembered of those circumstances. Here is his e-mail reply:

"The chief of the analysts studying the Arab-Israeli region at the time told me about the intercepted messages and said very flatly and firmly that the pilots reported seeing the American flag and repeated their requests of confirmation of the attack order. Whole platoons of Americans saw those intercepts. If NSA now says they do not exist, then someone ordered them destroyed."

One need hardly add at this point that the destruction of evidence without investigation is an open invitation to repetition in the future. Think the more recent torture-interrogation videotapes.

As for the legal side: the late Captain Ward Boston, unburdened himself on his accomplice role as the Navy lawyer appointed as senior counsel to Adm. Isaac Kidd, who led a one-week (!) investigation and then followed orders to pronounce the attack on the Liberty a case of "mistaken identity." Boston signed a formal declaration on Jan. 8, 2004, in which he said he was "outraged at the efforts of the apologists for Israel in this country to claim that this attack was a case of 'mistaken identity.'" Boston continued:

"The evidence was clear. Both Adm. Kidd and I believed with certainty that this attack … was a deliberate effort to sink an American ship and murder its entire crew … Not only did the Israelis attack the ship with napalm, gunfire, and missiles, Israeli torpedo boats machine-gunned three lifeboats that had been launched in an attempt by the crew to save the most seriously wounded — a war crime …

"I know from personal conversations I had with Adm. Kidd that President Lyndon Johnson and Secretary of Defense Robert McNamara ordered him to conclude that the attack was a case of 'mistaken identity' despite overwhelming evidence to the contrary."

W. Patrick Lang, Col., USA (ret.), who was the Defense Intelligence Agency's top analyst for the Middle East for eight years, recounted the Israeli air attacks as follows: "The flight leader spoke to his base to report that he had the ship in view, that it was the same ship he had been briefed on, and that it was clearly marked with the U.S. flag…

"The flight commander was reluctant. That was very clear. He didn't want to do this. He asked them a couple of times, 'Do you really want me to do this?' I've remembered it ever since. It was very striking. I've been harboring this memory for all these years."

Lang, of course, is not alone. So too Terry Halbardier, who told those assembled at his Silver Medal award ceremony, "I think about it [the attack on the Liberty] every day."

Why Sink the Ship?

What we know for sure is, as the independent commission headed by former Chairman of the Joint Chiefs of Staff, Adm. Thomas Moorer put it, the attack "was a deliberate attempt to destroy an American ship and kill her entire crew."

What we do not know for sure is why the Israelis wanted that done. Has no one dared ask the Israelis? One view is that the Israelis did not want the United States to find out they were massing troops to seize the Golan Heights from Syria and wanted to deprive the U.S. of the opportunity to argue against such a move.

James Bamford offers an alternative view in his excellent book, Body of Secrets. Bamford adduces evidence, including reporting from an Israeli journalist eyewitness and an Israeli military historian, of wholesale killing of Egyptian prisoners of war at the coastal town of El Arish in the Sinai.

The Liberty was patrolling directly opposite El Arish in international waters but within easy range to pick up intelligence on what was going on there. And the Israelis were well aware of that. But the important thing here is not to confuse what we know (the deliberate nature of the Israeli attack) with the ultimate purpose behind it, which remains open to speculation.

Also worth noting is the conventional wisdom prevalent in our Fawning Corporate Media (FCM) that Egypt forced Israel into war in June 1967. An excellent, authoritative source has debunked that — none other than former Israeli Prime Minister Menachem Begin! In an unguarded moment in 1982, when he was prime minister, he admitted publicly:

"In June 1967, we had a choice. The Egyptian army concentrations in the Sinai approaches do not prove that [Egyptian President] Nasser was really about to attack us. We must be honest with ourselves. We decided to attack him."

Thus, the Israeli attack admittedly amounted to starting a war of aggression, and the occupied West Bank territories and the Golan Heights -- gained by the Israelis in the 1967 war -- remain occupied to this day. The post World War II tribunal at Nuremberg distinguished a "war of aggression" from other war crimes, terming it the "supreme international crime, differing from other war crimes only in that it contains the accumulated evil of the whole."

Perhaps the attempt to sink the Liberty and finish off all survivors qualifies as one of those accumulated evils. Terry Halbardier summed it up this way when he was awarded his Silver Star: "There's lots of theories but let's just say they didn't want us listening in to what they wanted to do."

Getting Away With Murder

In sum, on June 8, 1967, the Israeli government learned that it could get away with murder, literally, and the crime would be covered up, so strong is the influence of the Israel Lobby in our Congress — and indeed, in the White House. And those USS Liberty veterans who survived well enough to call for an independent investigation have been hit with charges of, you guessed it, anti-Semitism.

Does all this have relevance today? Of course. Israeli Prime Minister Benjamin Netanyahu understands that there is little that Israel could do that would earn the opprobrium of the U.S. Congress or retaliation from the White House, whether it's building illegal settlements or slaughtering civilians in Gaza. The Israelis seem convinced they remain in the catbird's seat, largely because of the Israel Lobby's influence with U.S. lawmakers and opinion makers.

One of the few moments when a U.S. official has had the audacity to face Israel down came from -- significantly -- a U.S. Navy admiral. In early July 2008, Chairman of the Joint Chiefs of Staff, Adm. Mike Mullen, was sent to Israel to read the riot act to then-Israeli Prime Minister Ehud Olmert, who seemed to be itching to start hostilities with Iran while President George W. Bush was in office.

We learned from the Israeli press that Mullen, fearing some form of Israeli provocation, went so far as to warn the Israelis not to even think about another incident like the attack on the USS Liberty on June 8, 1967 — that the Israelis should disabuse themselves of the notion that U.S. military support would be knee-jerk automatic if Israel somehow provoked open hostilities with Iran.

This is the only occasion I am aware of in which a U.S. official of such seniority braced Israel about the Liberty incident. A gutsy move, especially with Vice President Dick Cheney and national security aide Elliott Abrams then in the White House, two hawks who might well bless — or even encourage — an Israeli provocation that would make it very difficult for Washington to avoid springing to the defense of its "ally."

The Israelis know that Mullen knows that the attack on the Liberty was deliberate. Mullen could have raised no more neuralgic an issue to take a shot across an Israeli bow than to cite the attack on the Liberty. The Jerusalem Post reported that Mullen cautioned that a Liberty-type incident must be avoided in any future military actions in the Middle East.

Perhaps Mullen had learned something from the heroism of Terry Halbardier

Ray McGovern works with Tell the Word, the publishing arm of the ecumenical Church of the Saviour in inner-city Washington. After serving as an Army infantry/intelligence officer, he spent a 27-year career as a CIA analyst. He is co-founder of Veteran Intelligence Professionals for Sanity (VIPS).
---
---
Paul Krassner ~ The Realist, Writer, Comic, Investigative Satirist
Paul Krassner: Founder, Editor, & Contributor, The Realist

A brief interview with Paul Krassner, the founder, editor, and contributor to The Realist. He discusses the following topics: youth and pivotal moments in life-trajectory; early life as a violin child prodigy, influence of Lenny Bruce, and entering the world of comedy; City College of New York to major in journalism; myths of the 60s counter-culture during and up to the present day; importance of Dr. Timothy Leary and Dr. Robert Anton Wilson to the counter-culture and mainstream culture; purpose of art and the role of artists in shaping, defining, and contributing to society and culture; extraterrestrial life; the 'Yippies'; controversial topics; Occupy Movement; and advice for youth. [Click to continue reading]

© Scott Douglas Jacobsen, In-sight, and In-Sight Publishing 2012-2014. Unauthorized use and/or duplication of this material without express and written permission from this blog's author and/or owner is strictly prohibited. Excerpts and links may be used, provided that full and clear credit is given to Scott Douglas Jacobsen and In-sight with appropriate and specific direction to the original content. All interviewees co-copyright their interview material and may disseminate for their independent purposes.
---

George Carlin mix ~ http://vimeo.com/21162532
---
---
Today, Sunday, August 17, 2014, Noon
SUMMER OF LOVE CELEBRATION

It's A Beautiful Day ~ Elvin Bishop ~ Lydia Pense & Cold Blood
Located on Northern California's Cobb Mountain,
Hoberg's Club Resort & Spa
15205 State Highway 175, Cobb, CA 95461 ~ Directions
---
---
Dreamstreets 26 with Even Steven,
5 pm East ~ 2 pm West, Listen Live
This Wednesday's program [201408.13] will be about Delaware's Poet Laureates,
which includes five former and current Poet Laureates reading samples of their work.
Wednesday [201408.20] Jack D Hunter,


Jack D. Hunter ~ 1966

Delaware's most successful novelist from the post World War II era, is presented.

From an interview recorded during 1966 we'll hear from Hunter, who wrote "The Blue Max," which was made into a major motion picture. "The Blue Max" is only the first of a trilogy, some of the action of which takes place in the Wilmington vicinity, is located in the third novel in the trilogy.

In the second half of this Wednesday's Dreamstreets 26, local author Steven Leech reads two short chapters from his novel RAW SUCK.


Raw Suck by Steven Leech
---
---
Dahbud Mensch ~ is SANITY the PLAYGROUND of the unIMAGINATIVE ?
Gaza's children:
'Israel is creating a new generation of enemies'

Najia Warshagha, age nine, is a veteran of three conflicts in Gaza. She cannot sleep properly and is always terrified

Harriet Sherwood in Beit Lahiya, The Guardian, Monday 11 August 2014 13.40 EDT, Article Source


Najia Warshagha at her uncle's house in Beit Lahia, Gaza Strip. She was injured at the
UNRWA school, supposedly providing safety for families fleeing the fighting. In the background
is her mother Majdolen and injured brother Ali. Photograph: Sean Smith for the Guardian

She seemed to represent the collective suffering of Gaza's children: a little girl, eyes cast down, a tear edging beneath her lashes, blood smeared over her forehead, anguish written into her face.

Her picture was taken in the aftermath of the shelling of what was supposed to be a refuge from war, a UN school in Jabaliya. "The world stands disgraced," declared a shocked UN chief after 15 people died and more than 100 were injured.

The girl whose image spread around the world is Najia Warshagha, who at the age of nine is already a veteran of three bloody and devastating conflicts in Gaza. Over four weeks of this war, at least 447 children have been killed and 2,744 injured, according to the UN. Thousands more – Najia among them – are deeply traumatised.


Najia Warshagha was treated for injuries caused by an Israeli strike at a UN school
in Jebaliya refugee camp, in Beit Lahiya, Gaza. Photograph: Khalil Hamra/AP

Nine days after the shelling of the school, Najia perches on a sofa at the relative's house where she is staying, a solemn child whose hands twist into tight little balls as she haltingly recalls what happened. "I was in classroom number one, sleeping. There was a huge boom. My mother hugged us, then another missile landed. I was screaming and crying," she says.

Does she still think about it? A pause, then a nod. And, quietly: "I keep dreaming of what happened."

Her mother, Majdolen, 31, fills in the gaps of Najia's spare account. The family left their home in Beit Lahiya, close to the border with Israel, a few days after the bombing began to seek refuge in a nearby school. A few days later, fearing that was also unsafe, they moved to the school in Jabaliya, where around 3,300 people were crammed into classrooms and corridors, spilling out into the school yard. Seven families were sleeping in classroom number one when the missiles struck at around 4.30am. Najia's legs were injured and her four-year-old brother, Ali, was hit in the head. Luckily, neither child's physical injuries were severe. Majdolen also received shrapnel wounds to her shoulder and head. The Jabaliya school was one of six run by the UN that have come under attack over the past few weeks.

The family was taken to the Shifa hospital in Gaza City, a chaotic and overburdened place these past few weeks, whose exhausted staff are working round the clock and where every bed is occupied. Ali spent two days there; Najia was kept in for a week being treated for extreme shock. She is still taking medication. "She is very traumatised since it happened," says Majdolen. "She can't sleep properly, she's always terrified. The children don't want to leave me, they want to sleep with me and they follow me wherever I go."

Despite the August heat, Najia wraps herself tightly in a blanket at night, says her mother. The family is sleeping in its fourth location since the war began but the child is pressing for another move, feeling that nowhere is safe.

Mulling over the wars – Operation Cast Lead in 2008-09, Operation Pillar of Defence in 2012 and the current Operation Protective Edge – concertinaed into her short life, Najia concludes that this one is the worst. On top of the family's desperate search for safety and the shelling of the school, their home has been flattened. "It's gone – there's nothing there," says Majdolen.

Doctors and mental health specialists in Gaza can draw on a bitter store of experience of treating traumatised children. After Operation Cast Lead, a study by the Gaza community mental health programme (GCMHP) found that 75% of children over the age of six were suffering from one or more symptoms of post-traumatic stress disorder, with almost one in 10 ticking off every criterion.

In the aftermath of that war, Hasan Zeyada, a psychologist with the GCMHP, told the Guardian: "The majority of children suffer many psychological and social consequences. Insecurity and feelings of helplessness and powerlessness are overwhelming. We observed children becoming more anxious – sleep disturbances, nightmares, night terror, regressive behaviour such as clinging to parents, bed wetting, becoming more restless and hyperactive, refusal to sleep alone, all the time wanting to be with their parents, overwhelmed by fears and worries. Some start to be more aggressive."

A study conducted by Unicef, the UN agency for children, following Operation Pillar of Defence in 2012 found that 91% of children reported sleeping disturbances during the conflict; 94% said they slept with their parents; 85% reported appetite changes; 82% felt angry; 97% felt insecure; 38% felt guilty; 47% were biting their nails; 76% reported itching or feeling ill; and 82% were either continuously or usually in fear of imminent death.

This time, says Zeyada, it is likely to be worse. "Any child above six years old has now been exposed to three wars. We are talking about a traumatised generation. They will perceive the world as dangerous, and they will have a lot of frustration and anger. And a desire for revenge." The current war, he says, is "more intensive, more brutal" than the past two. The two main pillars of Palestinian society – family and religion – have been relentlessly targeted. Scores of families have suffered multiple deaths; thousands of homes and dozens of mosques have been destroyed.

Zeyada has observed insecurity among his own four children. "My daughter covers her eyes and ears when the television shows pictures. If I go to fetch bread, my son calls me many times, shouting 'where are you?'"

His family has not escaped the waves of death that have swept over Gaza. Three weeks ago, his mother, three brothers, a sister-in-law and a nephew were killed in an air strike in central Gaza. "There was no warning," he says. Now, in addition to his own children, he is caring for several grief-stricken nephews and nieces.

"No one can guarantee this won't happen again," he says. "If we could guarantee security and safety for children, it would help them to overcome their trauma. But if we cannot protect them from another cycle of violence, it is very difficult … Israel is all the time in the process of creating a new generation of enemies."

Back in Beit Lahiya, Najia – still in pink pyjamas in the middle of the day – sees for the first time the photograph taken of her on the morning of the school shelling. Confusion and anxiety flood her tense little face. Recovery, if it ever comes, is a long way off.

---

NONE of the ABOVE
Should Be A Voter Choice

---


Plight of the people of Gaza ~ Chris Riddell on the conflict in the Palestinian territories
theguardian.com, Saturday 2 August 2014 19.05 EDT ~ Cartoon Source

Even today I am willing to volunteer to do the dirty work for Israel, to kill as many Arabs as necessary, to deport them, to expel and burn them, to have everyone hate us, to pull the rug from underneath the feet of the Diaspora Jews, so that they will be forced to run to us crying. Even if it means blowing up one or two synagogues here and there [Like 9/11 ?], I don't care. And I don't mind if after the job is done you put me in front of a Nuremberg Trial and then jail me for life. Hang me if you want, as a war criminal… What you lot don't understand is that the dirty work of Zionism is not finished yet, far from it. - Ariel Sharon, 1982, Oz, Amos. [1983] Les voix d'israel, Calmann-Levy, Paris. Translated by Guy Seniak. [Interview on pages 79-91]:

http://rense.com/general81/killiing.htm


Sooooo bracing... Martin Rowson cartoon on the Middle East, The Guardian, Friday 8 August 2014, Source
Plus: Proof Politicians Covered Up Maiming & Murder of U.S. Naval Personnel

Israeli air strike hits UN school in Gaza

Ten people killed and dozens wounded in new [?Israeli terrorist?] missile attack on UN-run school in Rafah, according to witnesses

Link to video: Ten killed and 30 injured as Israel hit UN school in Rafah, Gaza

Jason Burke in Rafah and agencies ~ theguardian.com, Sunday 3 August 2014 ~ Article Source

An Israeli air strike has killed at least 10 people and wounded about 30 others in a UN-run school in the southern Gaza Strip, witnesses and medics said, as dozens died in renewed Israeli shelling of the enclave.

The Israeli military said it was looking into reports of the attack, the second to hit a UN school in less than a week.

A missile launched by an aircraft struck the entrance to the school in Rafah, the witnesses and medics said.

They said there was an explosion at about 10.30am just outside the gates of the Rafah Preparatory A Boys school, where a group of children and adults were buying sweets and biscuits from hawkers.

Ashraf al-Qidra, a spokesman for the Gaza health ministry, said 10 people had been killed and 30 wounded. [Click to continue reading]

Why Do Politicians Always
Want to Harm Children?

It was widely known before the Illegal Iraq war over
50% of the Iraqi population
were children under the age of 15,
and the war began with this act of sheer cowardice, by a Republican,
War Criminal Bush Administration with Democrat Support.

[War Criminal] G.W. Bush's Idea of a Liberated Child?

Click to view Politician terrorists who voted for ILLEGAL Iraq War

Kids sodomized at Abu Ghraib, Pentagon has the videos

Children raped on camera in front of women at Abu Ghraib

Seymour Hersh says the US government has videotapes of boys being sodomized at Abu Ghraib prison in Iraq. "The worst is the soundtrack of the boys shrieking," the reporter told an ACLU convention last week. Hersh says there was "a massive amount of criminal wrongdoing that was covered up at the highest command out there, and higher."

According to a Senate Intelligence Committee Memo, George Bush's National Security Adviser, Condoleezza Rice, was the first person to verbally approve torture during July 2002 ... and then there was this:

BEN-VENISTE: Isn't it a fact, Dr. Rice, that the August 6 [2001] PDB warned against possible attacks in this country? And I ask you whether you recall the title of that PDB?

RICE: I believe the title was, "Bin Laden Determined to Attack Inside the United States [using planes]."


Martin Rowson

Children sodomized at Abu Ghraib

By Geraldine Sealey, Salon, Article Source

After Donald Rumsfeld testified on the Hill about Abu Ghraib in May, there was talk of more photos and video in the Pentagon's custody more horrific than anything made public so far. "If these are released to the public, obviously it's going to make matters worse," Rumsfeld said. Since then, the Washington Post has disclosed some new details and images of abuse at the prison. But if Seymour Hersh is right, it all gets much worse.

Hersh gave a speech last week to the ACLU making the charge that children were sodomized in front of women in the prison, and the Pentagon has tape of it. The speech was first reported in a New York Sun story last week, which was in turn posted on Jim Romenesko's media blog, and now EdCone.com and other blogs are linking to the video. We transcribed the critical section here (it starts at about 1:31:00 into the ACLU video.) At the start of the transcript here, you can see how Hersh was struggling over what he should say:

"Debating about it, ummm … Some of the worst things that happened you don't know about, okay? Videos, um, there are women there. Some of you may have read that they were passing letters out, communications out to their men. This is at Abu Ghraib … The women were passing messages out saying 'Please come and kill me, because of what's happened' and basically what happened is that those women who were arrested with young boys, children in cases that have been recorded. The boys were sodomized with the cameras rolling. And the worst above all of that is the soundtrack of the boys shrieking that your government has. They are in total terror. It's going to come out."

"It's impossible to say to yourself how did we get there? Who are we? Who are these people that sent us there? When I did My Lai I was very troubled like anybody in his right mind would be about what happened. I ended up in something I wrote saying in the end I said that the people who did the killing were as much victims as the people they killed because of the scars they had, I can tell you some of the personal stories by some of the people who were in these units witnessed this. I can also tell you written complaints were made to the highest officers and so we're dealing with a enormous massive amount of criminal wrongdoing that was covered up at the highest command out there and higher, and we have to get to it and we will. We will. You know there's enough out there, they can't (Applause). …. So it's going to be an interesting election year."

Notes from a similar speech Hersh gave in Chicago in June were posted on Brad DeLong's blog. Rick Pearlstein, who watched the speech, wrote: "[Hersh] said that after he broke Abu Ghraib people are coming out of the woodwork to tell him this stuff. He said he had seen all the Abu Ghraib pictures. He said, 'You haven't begun to see evil…' then trailed off. He said, 'horrible things done to children of women prisoners, as the cameras run.' He looked frightened."

So, there are several questions here: Has Hersh actually seen the video he described to the ACLU, and why hasn't he written about it yet? Will he be forced to elaborate in more public venues now that these two speeches are getting so much attention, at least in the blogosphere? And who else has seen the video, if it exists — will journalists see and report on it? did senators see these images when they had their closed-door sessions with the Abu Ghraib evidence? — and what is being done about it?

(Update: A reader brought to our attention that the rape of boys at Abu Ghraib has been mentioned in some news accounts of the prisoner abuse evidence. The Telegraph and other news organizations described "a videotape, apparently made by US personnel, is said to show Iraqi guards raping young boys." The Guardian reported "formal statements by inmates published yesterday describe horrific treatment at the hands of guards, including the rape of a teenage Iraqi boy by an army translator.")

U.S. Politicians Fund Israel's Murder
and Maiming of US Naval Personnel

Click to Read Documented Proof of a Congress and Senate Cover Up Financially Supporting Israel's Maiming and Murder of U.S. Naval Personnel.


Cover Up: Attack on the USS Liberty ~ http://vimeo.com/15441774
Remember the U.S.S. Liberty
34 U.S. Military Dead, 171 Wounded
http://www.ussliberty.org/

Every time we do something you tell me America will do this and will do that . . . I want to tell you something very clear: Don't worry about American pressure on Israel. We, the Jewish people, control America, and the Americans know it. - Israeli Prime Minister, Ariel Sharon, 3 October 2001 <- right after 9/11.

http://www.mediamonitors.net/khodr49.html

http://www.fpp.co.uk/online/01/10/Sharon3.html

http://whatreallyhappened.com/content/ariel-sharon-we-jewish-people-control-america-and-americans-know-it
---
---
WEDNESDAYS

Dreamstreets 26 with Even Steven,
5 pm East ~ 2 pm West, Listen Live

---

---

THURSDAYS

CNN series: The Sixties at 9 pm East/West.
Paul Krassner interview on Sex, Drugs, & Rock'n'Roll,

August 14th


Rock Of Ages ~ DJ Schmolli ~ http://vimeo.com/44298418

---

---

SATURDAYS

Boptime with Even Steven,
6 am East ~ 3 am West, Listen Live

---

---

Friday & Saturday, AUGUST 15th & 16th


Red Dog Saloon, 8PM: Michael Wilhelm & Hired Guns
Virginia City, Nevada, Click for Advance Tickets
---
---
Notes from ~@~

The Great Bell Chant (The End of Suffering) ~ http://vimeo.com/6518109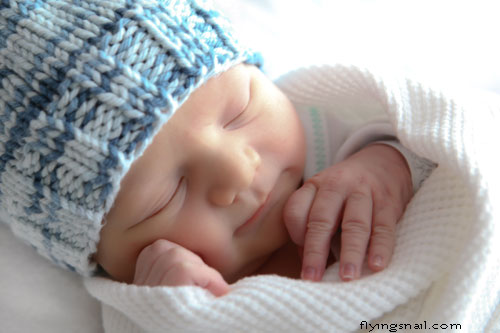 One Day ~ Matisyahu ~ http://vimeo.com/11520225
---
---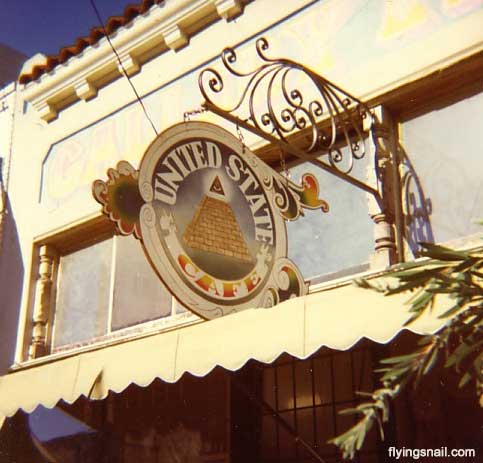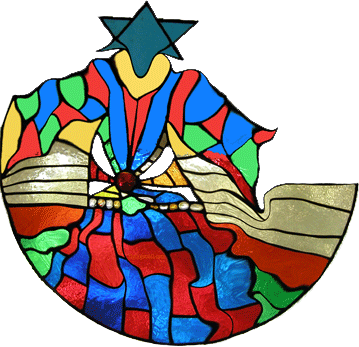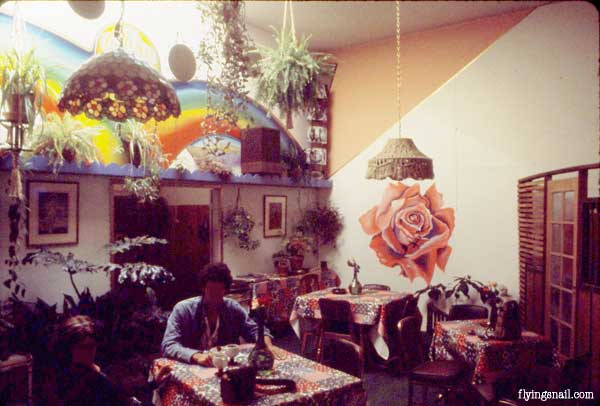 Remembering the United State Cafe
---
---

George Carlin mix ~ http://vimeo.com/21162532
---
---
Freedom of expression and freedom of speech aren't really important unless they're heard...It's hard for me to stay silent when I keep hearing that peace is only attainable through war. And there's nothing more scary than watching ignorance in action. So I dedicated this Emmy to all the people who feel compelled to speak out and not afraid to speak to power and won't shut up and refuse to be silenced. ~ Tom Smothers ~ Emmy
---
---
Dahbud Mensch ~ is SANITY the PLAYGROUND of the unIMAGINATIVE ?
NONE of the ABOVE
Should Be A Voter Choice
---
---

A Question Of Honour ~ Sarah Brightman ~ http://vimeo.com/20989311

---

---

Closing Argument

Alan Shore: When the weapons of mass destruction thing turned out to be not true, I expected the American people to rise up. Ha! They didn't.

Then, when the Abu Ghraib torture thing surfaced and it was revealed that our government participated in rendition, a practice where we kidnap people and turn them over to regimes who specialize in torture, I was sure then the American people would be heard from. We stood mute.

Then came the news that we jailed thousands of so-called terrorists suspects, locked them up without the right to a trial or even the right to confront their accusers. Certainly, we would never stand for that. We did.

And now, it's been discovered the executive branch has been conducting massive, illegal, domestic surveillance on its own citizens. You and me. And I at least consoled myself that finally, finally the American people will have had enough. Evidentially, we haven't.

In fact, if the people of this country have spoken, the message is we're okay with it all. Torture, warrantless search and seizure, illegal wiretapping's, prison without a fair trial - or any trial, war on false pretenses. We, as a citizenry, are apparently not offended.

There are no demonstrations on college campuses. In fact, there's no clear indication that young people seem to notice.

Well, Melissa Hughes noticed. Now, you might think, instead of withholding her taxes, she could have protested the old fashioned way. Made a placard and demonstrated at a Presidential or Vice-Presidential appearance, but we've lost the right to that as well. The Secret Service can now declare free speech zones to contain, control and, in effect, criminalize protest.

Stop for a second and try to fathom that.

At a presidential rally, parade or appearance, if you have on a supportive t-shirt, you can be there. If you are wearing or carrying something in protest, you can be removed.

This, in the United States of America. This in the United States of America. Is Melissa Hughes the only one embarrassed?

*Alan sits down abruptly in the witness chair next to the judge*

Judge Robert Sanders: Mr. Shore. That's a chair for witnesses only.

Alan: Really long speeches make me so tired sometimes.

Judge Robert Sanders: Please get out of the chair.

Alan: Actually, I'm sick and tired.

Judge Robert Sanders: Get out of the chair!

Alan: And what I'm most sick and tired of is how every time somebody disagrees with how the government is running things, he or she is labeled un American.

U.S. Attorney Jonathan Shapiro: Evidentially, it's speech time.

Alan: And speech in this country is free, you hack! Free for me, free for you. Free for Melissa Hughes to stand up to her government and say "Stick it"!

U.S. Attorney Jonathan Shapiro: Objection!

Alan: I object to government abusing its power to squash the constitutional freedoms of its citizenry. And, God forbid, anybody challenge it. They're smeared as being a heretic. Melissa Hughes is an American. Melissa Hughes is an American. Melissa Hughes is an American!

Judge Robert Sanders: Mr. Shore. Unless you have anything new and fresh to say, please sit down. You've breached the decorum of my courtroom with all this hooting.

Alan: Last night, I went to bed with a book. Not as much fun as a 29 year old, but the book contained a speech by Adlai Stevenson. The year was 1952. He said, "The tragedy of our day is the climate of fear in which we live and fear breeds repression. Too often, sinister threats to the Bill of Rights, to freedom of the mind are concealed under the patriotic cloak of anti-Communism."

Today, it's the cloak of anti-terrorism. Stevenson also remarked, "It's far easier to fight for principles than to live up to them."

I know we are all afraid, but the Bill of Rights - we have to live up to that. We simply must. That's all Melissa Hughes was trying to say. She was speaking for you. I would ask you now to go back to that room and speak for her.

Boston Legal ~ Stick It, Season 2, Episode 19 [Video at link] Written by David E. Kelley & Janet Leahy ~ Directed by Adam Arkin.

---


Bohemian Rhapsody ~ http://vimeo.com/12182490

---

---

Nobody Should Have That Much Power

Until there is a solution for this, Nobody will continue to bring Peace to Our Times, feed the hungry, care for the sick, bake apple pie better than Mom, and believes:

NONE OF THE ABOVE
should be a choice on Voter Ballots


American Dream ~ George Carlin/L.I.L.T ~ http://vimeo.com/72719973

---

---

Oh, I hope that I see you again I never even caught your name As you looked through my window pane ~~ So I'm writing this message today I'm thinking that you'll have a way Of hearing the notes in my tune ~~ Where are you going? Where have you been? I can imagine other worlds you have seen ~~ Beautiful faces and music so serene ~~ So I do hope I see you again My universal citizen You went as quickly as you came ~~ You know the power Your love is right You have good reason To stay out of sight ~~ But break our illusions and help us Be the light ~Mike Pinder

---

Without love in the dream, it will never come true. ~ Jerry Garcia/Robert Hunter

And in the end, the love you take is equal to the love you make. ~ John Lennon

---


It's A Long Way To The Top ~ AC/DC ~ http://vimeo.com/80199956

---
---
---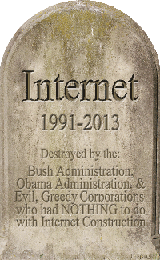 Turn It Off, Tune It Out, Re-learn to Go Outside & Play.
Internet (1991~2013): A virus forced into prostitution by
greedy corporations & used as a tool to Divide & Conquer.
---
---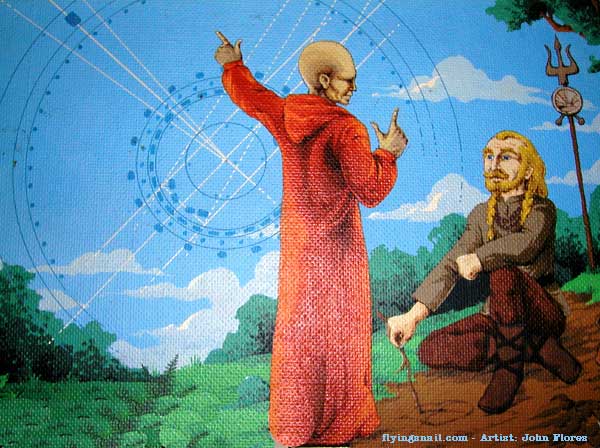 ---
---
The man whispered, "God, speak to me" and a meadowlark sang. But the man did not hear.

So the man yelled "God, speak to me" and the thunder rolled across the sky. But the man did not listen.

The man looked around and said, "God let me see you" and a star shined brightly. But the man did not notice.

And the man shouted, "God show me a miracle" and a life was born. But the man did not know.

So the man cried out in despair, "Touch me God, and let me know you are there"

Whereupon God reached down and touched the man. But the man brushed the butterfly away and walked on.


Don't miss out on a blessing because it isn't packaged the way you expect.
---
---