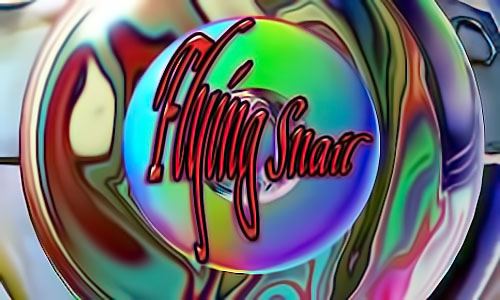 Are law makers the greatest law breakers?
If you have changed your email account - you will need to convince me
you are who you say you are, because a lot of email accounts, etc. have
been compromised. Chemo recuperation will take one more week. ~@~
Dahbud Mensch ~ Stuck in the middle with WHO ? ~ News Worth Repeating

Sprung ~ Harley-Davidson® Springer® Enthusiast
'Zen And The Art of Motorcycle Maintenance'
Author Robert M. Pirsig Dies At 88


Zen and the Art of Motorcycle Maintenance ~ Photo credit: Alan Levine/Flickr

by LAUREL WAMSLEY, April 24, 20175:27 PM ET, the two-way NPR Source


Author Robert Pirsig and his son Chris in 1968. Pirsig, who wrote Zen and the Art of Motorcycle
Maintenance, died Monday at age 88. ~ Photo Credit: William Morrow/HarperCollins

Robert M. Pirsig, who inspired generations to road trip across America with his "novelistic autobigraphy," Zen and the Art of Motorcycle Maintenance, died Monday at the age of 88.

His publisher William Morrow & Company said in a statement that Pirsig died at his home in South Berwick, Maine, "after a period of failing health."

Pirsig wrote just two books: Zen (subtitled "An Inquiry Into Values") and Lila: An Inquiry into Morals.

Zen was published in 1974, after being rejected by 121 publishing houses. "The book is brilliant beyond belief," wrote Morrow editor James Landis before publication. "It is probably a work of genius and will, I'll wager, attain classic status."

Indeed, the book quickly became a best-seller, and has proved enduring as a work of popular philosophy. A 1968 motorcycle trip across the West with his son Christopher was his inspiration.

Christopher Lehmann-Haupt reviewed Zen for The New York Times in 1974. "[H]owever impressive are the seductive powers with which Mr. Pirsig engages us in his motorcycle trip, they are nothing compared to the skill with which he interests us in his philosophic trip," he wrote. "Mr. Pirsig may sometimes appear to be a greener‐America proselytizer, with his beard and his motorcycle tripping and his talk about learning to love technology. But when he comes to grips with the hard philosophical conundrums raised by the 1960's, he can be electrifying."

Pirsig was born in Minneapolis, the son of a University of Minnesota law professor. He graduated from high school at 15 and enlisted in the Army after World War II. While stationed in South Korea, he encountered the Asian philosophies that would underpin his work. He went on to study Hindu philosophy in India and for a time was enrolled in a philosophy Ph.D. program at the University of Chicago. He was hospitalized for mental illness and returned to Minneapolis, where he worked as a technical writer and began writing his first book.

Pirsig also helped found the Minnesota Zen Meditation Center, then lived reclusively and worked on Lila for 17 years before its publication in 1991. "A skilled mechanic, he performed repairs in his home workshop," writes the publisher. "He taught himself navigation in the days before GPS, and twice crossed the Atlantic in his small sailboat, Aretê."

The protagonist of Zen attempts to resolve the conflicts between "classic" values that create machinery like the motorcycle, and "romantic" values like the beauty of a country road. He discovers all values find their root in what Pirsig called Quality:

"Quality . . . you know what it is, yet you don't know what it is. But that's self-contradictory. But some things are better than others, that is, they have more quality. But when you try to say what the quality is, apart from the things that have it, it all goes poof! There's nothing to talk about. But if you can't say what Quality is, how do you know what it is, or how do you know that it even exists? If no one knows what it is, then for all practical purposes it doesn't exist at all. But for all practical purposes it really does exist."


Author Robert Pirsig works on a motorcycle in 1975.
Photo Credit: William Morrow/HarperCollins
Dahbud Mensch ~ Stuck in the middle with WHO ? ~ News Worth Repeating
Police Reports Blame United Passenger for
Injuries He Sustained While Dragged Off Flight

by Joseph Hincks, Apr 24, 2017, Time Source

Dr. David Dao, whose forcible removal from an overbooked United Airlines flight unleashed a PR maelstrom for the carrier, was "aggressive" and "flailing his arms"  as he fought with officers. That's according to incident reports filed by the Chicago aviation officers who dragged him from the plane.

The reports, released on Monday in response to Freedom of Information Act request filed by the Los Angeles Times and others, show that the officers portrayed a significantly different version of events from those depicted in videos Dao's fellow passengers filmed on their cellphones.

The videos — which have been viewed by millions around the world and prompted several apologies from United CEO Oscar Munoz — show officers wrenching Dao from his seat. The passenger then hits his head on an armrest before being dragged down the aisle.

Video @ Site: Dr. David Dao Suffered a Concussion and a Broken Nose

Two of the aviation officers' reports blame Dao for his injuries. One, filed by an officer named James Long, alleges: "the subject started swinging his arms up and down with a closed fist. Ofc. Long was able to grab the subject and pull him away from the window seat towards the aisle. But suddenly the subject started flailing and fighting."

According to Long, it was Dao knocking the officer's arm away, "which caused the subject to fall, hit, and injured his mouth on the armrest on the other side of the aisle."

Thomas Demetrio, the Chicago personal injury lawyer representing Dao told the Times that the aviation officers' reports were "utter nonsense." Source: LA Times


Underclothes that Display
The 4th Amendment When X-Rayed by TSA

by Scott Beale via Jason Bodnar on November 29, 2010, Laughing Squid Source, via Vicki

4th Amendment Wear is a series of underclothes that have the Fourth Amendment to the United States Constitution printed on them with metallic ink that so that it will show up when worn through a TSA X-Ray machine.

The clothes are designed as a silent protest against the new reality of being searched to the point where we're basically naked. We don't intend for this to be anything more than a thought-provoking way to fuel the debate about safety vs. civil liberties. If we sell a few items, great. But the main intention is to open more dialogue. It's more of a conceptual piece than anything else.
Notes from ~@~ Music by White Denim via Cousin Bruce

Kassia Meador & Mikey DeTemple - Farewell to Summer from The Avant/Garde Diaries


White Denim - Syncn from Andrew Thomas Pellegrino


White Denim @ The Ghost Room from Austin Music Weekly
Amestizo (Randy Crazy Horse) ~ Shaman

Elvey Mussiki opening Federal grown provided cannabis bin at Amestizo's ranch.
Notes from ~@~
Ed & the Vault
"Nobody can get past this"
WYSIWYG format due to limited vital video research resources.

by C. Spangler

Two media shows involving Jack Benny appear to have occurred on April 3, 1955.

Jack appeared as a contestant on Groucho Marx's You Bet Your Life television show [video] and in an episode on The Jack Benny Program titled, "Ed & the Vault" [video] . [Note: Conditioning of masses = cigarette commercials in videos are worth a listen or watch.]

The original presentation of "Ed and the Vault" [video] was done on radio January 7, 1945 and became schtick in years that followed.

This one from December 7, 1947 is with Professor LeBlanc regarding payment for Jack's violin lessons, which result in a visit to the vault [video].

This 1961 [video] and tribute [video] by Lucille Ball on The Lucy Show are probably the best available ones made for television.

Although unrelated; recalling Jack triggered a recollection of one of my favorite shows [tl;dw or in a hurry = jump to 17:32 in the video]:


Jam Session at Jack Benny's from Classic Movies and TV + Poetry [tl;dw: 17:32]
Robotics ~ Autonomous Tank Robot Project

Devastator Tank Mobile Platform 5th stage assembly
Reason for taking so long to complete == obtaining certain parts.
Notes from ~@~

Carlin Step, DJ Steve Porter & Eli Wilkie from Roland Kardeby


The Great Bell Chant (The End of Suffering) from R Smittenaar


One Day, Matisyahu from 100%


Unsung Hero from Rattakarn Srithavatchai "Garn"
Belote's Studio 354 ~ Artist's Gallery & Bay Area Showcase, Oakland, CA

California Art from the collection of Edan Hughes ~ February thru April 2017
Karl Cohen ~ Association International du Film d'Animation SF Newsletter
ASIFA-SF Newsletter ~ April 2017

Click for ASIFA-SF April 2017 Newsletter PDF = link repaired
Mike Wilhelm ~ Charlatans, Flamin' Groovies, Loose Gravel, and more

Mike Wilhelm & Curtis


Louie, Louie ~ Mike Wilhelm & Hired Guns from ed chatham

Great MP3 Podcasts via Mike Wilhelm

Hear The People ~ http://www.flyingsnail.com/Podcast/HearThePeople.mp3

Sympathy For The Devil ~ http://www.flyingsnail.com/Podcast/SympathyForTheDevil.mp3

When You Got A Good Friend ~ http://www.flyingsnail.com/Podcast/WhenYouGotAGoodFriend.mp3
Notes from ~@~

On the Bus, Carolyn Mountain Girl Garcia from vimeo
---
---
Freedom of expression and freedom of speech aren't really important unless they're heard...It's hard for me to stay silent when I keep hearing that peace is only attainable through war. And there's nothing more scary than watching ignorance in action. So I dedicated this Emmy to all the people who feel compelled to speak out and not afraid to speak to power and won't shut up and refuse to be silenced. ~ Tom Smothers
---
---
Cree Prophecy

Only after the last tree has been cut down,

Only after the last river has been poisoned,

Only after the last fish has been caught,

Only then will you find money cannot be eaten.
---
---
Develop Your Mind, Not Sacred Sites

In an 1868 treaty, drafted at Fort Laramie in Sioux country, the United States established the Black Hills as part of the Great Sioux Reservation, set aside for exclusive use by the Sioux people. However, after the discovery of gold there in 1874, the United States confiscated the land in 1877. To this day, ownership of the Black Hills remains the subject of a legal dispute between the U.S. government and the Sioux.


Dakota by Elizabeth Jackson from OWU Media Center via Dr. Mary Howard
---
---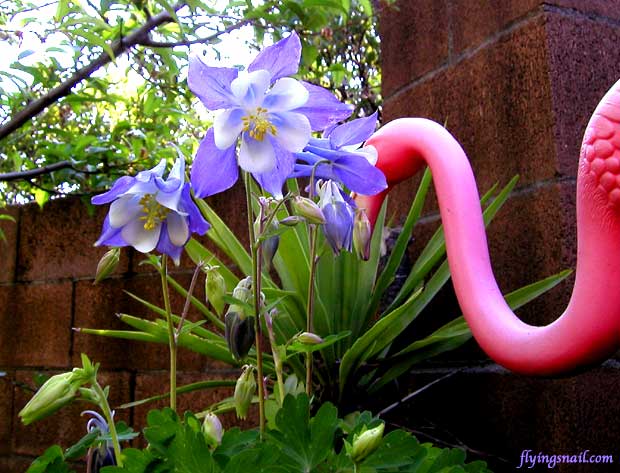 Where Have All the Flowers Gone?
---
---
Sacred Clowns

The Heyókȟa symbolize and portray many aspects of the sacred, the Wakȟáŋ. Their satire presents important questions by fooling around. They ask difficult questions, and say things others are too afraid to say. By reading between the lines, the audience is able to think about things not usually thought about, or to look at things in a different way.

Principally, the Heyókȟa functions both as a mirror and a teacher, using extreme behaviors to mirror others, thereby forcing them to examine their own doubts, fears, hatreds, and weaknesses. Heyókȟas also have the power to heal emotional pain; such power comes from the experience of shame--they sing of shameful events in their lives, beg for food, and live as clowns. They provoke laughter in distressing situations of despair and provoke fear and chaos when people feel complacent and overly secure, to keep them from taking themselves too seriously or believing they are more powerful than they are.

In addition, sacred clowns serve an important role in shaping tribal codes. Heyókȟa's don't seem to care about taboos, rules, regulations, social norms, or boundaries. Paradoxically, however, it is by violating these norms and taboos that they help to define the accepted boundaries, rules, and societal guidelines for ethical and moral behavior. This is because they are the only ones who can ask "Why?" about sensitive topics and employ satire to question the specialists and carriers of sacred knowledge or those in positions of power and authority. In doing so, they demonstrate concretely the theories of balance and imbalance. Their role is to penetrate deception, turn over rocks, and create a deeper awareness. From Word Worlds, Where simplifying complexity becomes art.
Nobody for President ~ NONE of the ABOVE should be a choice on voter ballots

Curtis Spangler & Wavy Gravy, Nobody for President Rally, 197610.12 ~ Photo: James Stark


American Dream, George Carlin from Ishtar [Not Work Safe] Audio Alternative from Felly

Nobody should have that much power

---
---
Oh, I hope that I see you again I never even caught your name As you looked through my window pane ~ So I'm writing this message today I'm thinking that you'll have a way Of hearing the notes in my tune ~ Where are you going? Where have you been? I can imagine other worlds you have seen ~ Beautiful faces and music so serene ~ So I do hope I see you again My universal citizen You went as quickly as you came ~ You know the power Your love is right You have good reason To stay out of sight ~~ But break our illusions and help us Be the light ~ Message by Mike Pinder
---
---

Why I Think This World Should End, Brandon Sloan
---
---
Without love in the dream, it will never come true. ~ Jerry Garcia/Robert Hunter
And in the end, the love you take is equal to the love you make. ~ John Lennon
DuckDuckGo ~ The search engine that doesn't track you: