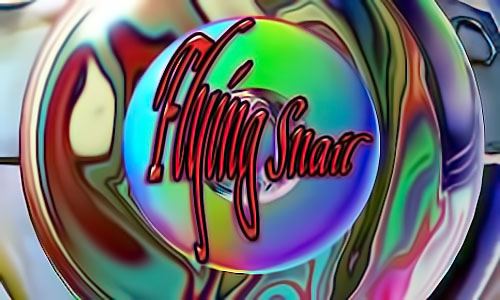 Hard Day? Try This:

Under-Rail by Jumpin' Jupiter
---
Boptime with Even Steven + The Legends of Wilmington Jazz
On Saturday's Boptime we begin at 6am (EDT) by going back to this day in 1947 on Broadway with the original cast of the musical Brigadoon, followed by selections from another Broadway musical Finian's Rainbow. We continue with more from this day in 1947 at 7am (EDT), then at 8am (EDT) it's Rockabilly Ridge, when Michael Ace plays some of his personal favorite tunes. Beatlemania!!! follows at 9am (EDT), ushering the next wave of British invasion tunes from this day in 1965 by bands like the Kinks, the Who, Freddie & the Dreamers and others. We'll have a couple of Delaware Rock & Roll Hall of Fame selections, as well as news from the Vietnam War and what was playing at local movie theaters and drive-ins.. ~ Steve

BOPTIME: Saturday, 6 AM Eastern time, 3 AM Pacific time
Go To: http://www.wvud.org/?page_id=24
Click on a listening link below the WVUD logo:

---
---

George Carlin Robot Animation from Adam Brown ~ https://vimeo.com/35426886
---
---
KPFZ 88.1 FM Radio
Really Needs Your Help
To Get Streaming Back Online


KPFZ 88.1 FM, Lake County Community Radio, Lakeport, CA

KPFZ 88.1 FM Online Streaming Ended on January 31st
Ellen H (Editor in Chief) , 02/05/2016
http://kpfz.org/news/online-streaming-may-end-on-january-31st/

KPFZ Management has announced that online streaming ended on January 31, 2016. According to the KPFZ Board of Directors President Chloe Karl station staff are currently exploring other avenues to restore online streaming.

If you do want to help prevent this to happen, check out the Future of Music Coalition's post on www.actionnetwork.org. This is an organization attempting to get reasonable webcasting fees that will not force small community radio stations like KPFZ to stop streaming their shows.

From the Future of Music Colation's post on Action Network's website:

We support fair and transparent payment to artists and rightsholders when their work is used. We also recognize that small webcasters are vitally important to musical culture, whether it's small community FM stations or online webcasters who program niche music. Webcasting reflects far greater diversity—from cutting edge releases by contemporary artists to America's rich and varied musical traditions. And unlike commercial FM, internet radio pays musicians and labels. The relationship between artists and small webcasters is mutually supportive. This dynamic must be preserved. The expiration of the Webcaster Settlement Act has left many small webcasters facing a steep increase in rates and unsure of their future survival. We're optimistic that a solution can be found to allow many small commercial webcasters to continue to operate, important music played and artists paid—directly, transparently and fairly. Stay tuned for updates and opportunities to take action. For now, please sign up to be notified of the latest developments.
---
---
Mike Wilhelm ~ Charlatans, Flamin' Groovies, Loose Gravel, and more

Louie Louie, Mike Wilhelm from ed chatham ~ https://vimeo.com/52509099
---
---
David Normal ~ Artist ~ indiegogo Citroen page ~ May 16, 2016 Update
Dear Friends,

My beloved '69 Citroen D-Special art car, "Citroedelic", bit the dust (or should I say the dust bit it?). Rust had been encroaching its rear end irreparably. When I was driving down the 580 in Oakland last Sunday and two sharp backfires occurred I knew it was nothing minor - the end had come: the car had broken its camshaft. [Click to continue reading]

UPDATE: The New Citroedelic!!!
[May 16, 2016 ~ Click to Read Update]

On Easter Sunday I made a down payment on the perfect 'canvas' for me to decorate.

Here is the perfect 'canvas' for me to decorate.. my new, flat gray, funky, old, mechanically sound, Citroen Station Wagon.

I have decided to extend the duration of my campaign by documenting the acquisition and decoration of the car. Please Stay tuned and kindly support this effort! ~ David

[Ed. Note: Visit David Normal's art web page and indiegogo Citroen page]
---
---
Notes from ~@~ ... Valley Fire

Carlin Step, DJ Steve Porter & Eli Wilkie from Roland Kardeby ~ http://vimeo.com/21162532


The Great Bell Chant (The End of Suffering) from R Smittenaar ~ http://vimeo.com/6518109


One Day, Matisyahu from 100% ~ http://vimeo.com/11520225


Unsung Hero ~ Still Anonymous from Rattakarn Srithavatchai "Garn" ~ http://vimeo.com/90853494
---
---
The Heyókȟa symbolize and portray many aspects of the sacred, the Wakȟáŋ. Their satire presents important questions by fooling around. They ask difficult questions, and say things others are too afraid to say. By reading between the lines, the audience is able to think about things not usually thought about, or to look at things in a different way.

Principally, the Heyókȟa functions both as a mirror and a teacher, using extreme behaviors to mirror others, thereby forcing them to examine their own doubts, fears, hatreds, and weaknesses. Heyókȟas also have the power to heal emotional pain; such power comes from the experience of shame--they sing of shameful events in their lives, beg for food, and live as clowns. They provoke laughter in distressing situations of despair and provoke fear and chaos when people feel complacent and overly secure, to keep them from taking themselves too seriously or believing they are more powerful than they are.

In addition, sacred clowns serve an important role in shaping tribal codes. Heyókȟa's don't seem to care about taboos, rules, regulations, social norms, or boundaries. Paradoxically, however, it is by violating these norms and taboos that they help to define the accepted boundaries, rules, and societal guidelines for ethical and moral behavior. This is because they are the only ones who can ask "Why?" about sensitive topics and employ satire to question the specialists and carriers of sacred knowledge or those in positions of power and authority. In doing so, they demonstrate concretely the theories of balance and imbalance. Their role is to penetrate deception, turn over rocks, and create a deeper awareness.
---
---
Hackers ~ The Missing BBS Files

Curtis Spangler, the CommuniTree's First Fairwitness
Click to visit: The San Francisco CommuniTree ~or~ BBS Index Source

Let's look at some of the earliest electronic virtual communities. This kinship chart shows the origins of the first computer bulletin boards (BBSs) that supported social interaction. Prior to this moment, BBSs messages were organized by alphabetical order, or by date. BBSs were metaphors for physical bulletin boards... objects for the exchange of simple messages, not conversations. Now, in 1978 a group of people in Northern California designed a BBS that used message attachment protocols that facilitated conversations. As a metaphor for this structure they used a tree, firstly because it was based on a principle of computer science called binary tree protocol, and secondly because Northern California near Silicon Valley was a land of hot tubs, Eastern mysticism, and computer hackers, and the organicity that the word "tree" suggested was important to those hackers' worldview.

The story of the life and death of the first CommuniTree tells us how and why the later virtual community systems were designed. The original CommuniTree was designed with the idea that the community it facilitated would be completely free. Anyone could enter any sort of message. In fact, censorship was completely prohibited at the level of the code, of the Tree's program. It worked this way: First, the system operator was prevented from reading messages as they arrived. Second, messages were hard to remove once they were entered. Third, anything could be entered into the system, including so-called control characters, which are not part of the standard alphanumeric set and which can be used to control the operation of the host computer. Lastly, to make sure that no system operator could tamper with the system, the code was written in language called Forth, and not documented. Now Forth is a religion unto itself, and if you know anything about Forth you recognize that this makes the system a total black box -- it's impossible to know anything about how the code works.

CommuniTree went online in 1978. The kinds of conversations they had in there were of a high intellectual and spiritual character. They talked about new philosophies and new religions for post-Enlightenment humanity, the first time such conversations had taken place online.

Now, at the same moment Apple Computer had reached an agreement with the U. S. Government that in return for a tax break, Apple put computers into primary and secondary schools in the U.S., and some of those computers had modems. This meant that quite suddenly a lot of kids could get online. At first both boys and girls had access, but the boys quickly elbowed the girls out of the way -- high tech was men's work. The boys quickly found out CommuniTree's phone number and logged on. They were clearly unimpressed with the high intellectual level of the discourse on CommuniTree, and they expressed their dissatisfaction in ways that were appropriate to their age and linguistic abilities. Now, the hardware of the Tree was the best that Apple had to offer in 1978, it had two floppy disk drives with a combined total of 300 kilobytes of storage. At the time, the folks who designed the Tree said "300K -- we can go on forever. We'll never fill this up." A common BBS today would have at least 100 megabytes of storage, many orders of magnitude greater than the Tree. So it didn't take long for the kids to fill every byte of disk space with every word they could think of that meant shitting or fucking, and then they'd add control characters on top of that, characters that could mess with the program or stop the floppy drives. The sysops couldn't see the messages arriving and couldn't remove them afterward. The Tree was doomed.

One of the participants in the Tree discourse said "Well, the barbarian hordes mowed us down." And the people who were on the Tree ran away, just like the population of a village during a sack. It was a kind of scattering of the tribes. Some of those people went off and designed BBSs of their own that had built into them the elements of control and surveillance that appeared to be necessary to ensure the BBS's survival in a real world that included roaming barbarians. That kind of surveillance and control continues to the present day, built right into the software; we don't think about it much any more.

And that's how, back at the beginning of virtual time, the first virtual community left the Magic Garden, and entered the "real" virtual world in which good had to find ways to coexist with evil.
---
---
Freedom of expression and freedom of speech aren't really important unless they're heard...It's hard for me to stay silent when I keep hearing that peace is only attainable through war. And there's nothing more scary than watching ignorance in action. So I dedicated this Emmy to all the people who feel compelled to speak out and not afraid to speak to power and won't shut up and refuse to be silenced. ~ Tom Smothers
---
---
A Destructive Political Force has
reached center stage in America

It makes a fight over everything. It is insatiable in its quest for wealth and power. It appeals to the worst in people, to hatred and fear. It divides groups of Americans against each other. It preys on the vulnerable and serves the privileged. And it lies in virtually all it says.

The once-respectable Republican Party has been hijacked in our times by a sick and broken spirit that damages everything it touches.

In this profound crisis, there is also an opportunity to see and to understand the workings of destructive forces that arise in civilized societies and that must be countered effectively if we —Americans, humankind —are to create a future we want.

The purpose of this site is to present a vision of how the human world works, and of what we are called to do to make that world more whole.

Read more: short version / long version ~ Main Page
---
---
Cree Prophecy
Only after the last tree has been cut down,
Only after the last river has been poisoned,
Only after the last fish has been caught,
Only then will you find money cannot be eaten.
---
---
---
---
Nobody for President ~ NONE of the ABOVE should be a choice on voter ballots
May 26, 2016 Political Update

It appears Mr. Trump is the Republican Presidential Candidate.

2,393 delegates required for Democrat nomination

Mrs. Bill has 1,768 pledged with 537 superdelegates pledging = 2,305

Mr. Sanders has 1,497 pledged with 42 superdelegates pledging = 1,539

[Click for a complete List of 2016 superdelegates]

As Previously Stated:

Bernie Sanders voted against an unread Patriot Act of 2001.

Bernie Sanders voted against an illegal Iraq war.

Mrs. Bill voted in favor of an unread Patriot Act of 2001.

Mrs. Bill voted in favor of an illegal Iraq war, knowing fifty percent (50%) of the Iraqi population were children under the age of 15.

The Patriot Act was used to remove U.S. Citizen Freedom & Liberty and was created by the same Republicans who lied about WMD, started an illegal war in Iraq, murdered thousands of children, women, civilians, U.S. Military, was totally supported by the Democrat Party, and No Politician went to jail.

Nobody will eliminate an unread Patriot Act, detain politicians, who voted for illegal Iraq wars with no personal/outside contact or media for a minimum of 15 years at Gitmo, and love you forever !!!

---


It's the end of the world as we know it...again.
A brief history of Socialist Plots to end the American way of life

by Pulitzer Prize-winning American political cartoonist
Matt Wuerker; founding staff member of Politico.

---

NOBODY'S MUSIC

David Peel did the first Nobody for President Song at Nobody's 1976 Rally in Dag Hammarskjold Plaza, New York City [New York Times article], with support from The Holy Modal Rounders.


Psychedelic Blues from Drew Christie ~ https://vimeo.com/127295085

In this animated documentary, Peter Stampfel tells the story of how the freak folk band, first got together.


The Holy Modal Rounders… Bound To Lose from Big Beard Films ~ https://vimeo.com/59616424


The Fugs - Four Minutes to Twelve from Mike Neumann ~ https://vimeo.com/23731470

The Fugs are a band formed in New York in late 1964 by poets Ed Sanders and Tuli Kupferberg, with Ken Weaver on drums. Soon afterward, they were joined by Peter Stampfel and Steve Weber of the The Holy Modal Rounders. Kupferberg named the band from a euphemism for "fuck" used in Norman Mailer's novel, The Naked and the Dead. ~ Four Minutes to Twelve is from the album "The Belle of Avenue A" 1969

---

---


If Nobody lives forever and becomes president, presidential elections could be
eliminated, resulting in savings, that could be used to reduce citizen taxes !
NONE of the ABOVE should be a Choice on Voter Ballots


What if I told you he did have sexual relations with that woman...
and it was in the White House ?


Esurance ( Election Insurance) from Rene Delgado ~ https://vimeo.com/160981357


"NOBODY Respects Women More Than I do" ~ Donald Trump


American Dream, George Carlin ~ from Ishtar ~ https://vimeo.com/20452708

Nobody should have that much power
---
---
Oh, I hope that I see you again I never even caught your name As you looked through my window pane ~ So I'm writing this message today I'm thinking that you'll have a way Of hearing the notes in my tune ~ Where are you going? Where have you been? I can imagine other worlds you have seen ~ Beautiful faces and music so serene ~ So I do hope I see you again My universal citizen You went as quickly as you came ~ You know the power Your love is right You have good reason To stay out of sight ~~ But break our illusions ~ The Promise by Mike Pinder
---
---
Without love in the dream, it will never come true. ~ Jerry Garcia/Robert Hunter
And in the end, the love you take is equal to the love you make. ~ John Lennon