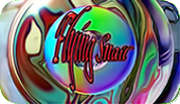 NONE of the ABOVE should be a valid choice on Voter Ballots!
Someone is looking at whatever you do, so always present your most charming you.
During times of universal deceit, telling the truth becomes a revolutionary act. ~ George Orwell
Throughout America's adventure in free government, our basic purposes have been to keep the peace; to foster progress in human achievement, and to enhance liberty, dignity and integrity among people and among nations. To strive for less would be unworthy of a free and religious people. Any failure traceable to arrogance, or our lack of comprehension or readiness to sacrifice would inflict upon us grievous hurt both at home and abroad. ~ Dwight D. Eisenhower

Corruption is Legal in America via Doku Mentor
ERROR: COPYRIGHT NOT DETECTED
What EU Redditors Can Expect to
See Today and Why It Matters

https://redditblog.com/2019/03/20/error-copyright-not-detected-what-eu-redditors-can-expect-to-see-today-and-why-it-matters/

We've spent a lot of time in the past year sharing updates and information on proposed changes to the EU Copyright Directive. Even though Reddit is an American company, we'd be highly impacted by changes to the law, as would our European users. It could even impact the availability of services we provide to non-EU users. 

At its heart, changes to the law (known as Article 13), would force us to proactively confirm that the OP of any given post has the necessary copyright permissions to share it– something functionally impossible without installing automated content filters. Another part of the law, known as Article 11, would also force a change in how we process link posts, and could even impact discussions of specific news articles. Such regulations would create a chilling effect that penalizes smaller platforms and creators in favor of the large companies and media conglomerates that are already employing (or selling) automated content filters (to disastrous effect). But don't just take our word for it. Check out what the guy at the UN whose literal job it is to protect free expression worldwide has to say about it.

This is a business issue for us– make no mistake. The passage of the new EU Copyright Directive would seriously impact Reddit's ability to compete in the market against bigger players. But it's also about more than that. Throughout our history, we have stood up against legislative efforts around the world that threaten to make the internet more closed, whether it was fighting against SOPA/PIPA in the US, or against the repeal of net neutrality protections. 

What is most disappointing about the current EU Copyright Directive is the closed and opaque process by which we got here. Activists and normal netizens have been left out as things have kicked from backroom deal to backroom deal. Citizens exercising their right to be heard have been denigrated by those in power as "the mob." There have been attempts to reschedule plenary votes as a means of pre-empting civil society demonstrations. 

Despite these headwinds, you're all doing incredible things to make your voices heard, whether through direct protests or by presenting the largest petition in history. Right here on Reddit, communities are actively discussing the Directive's pros and cons in a civil and informed way that many (incorrectly) say isn't possible on the internet anymore. And today, we're joining together with platforms, creators, and civil society on Action Week against the Directive.

What's Happening?

Starting today, March 21 (Brussels time!), when Reddit desktop users in EU countries attempt to make a top-level post on Reddit, they will be met by a simulated error message citing failure to confirm the copyright on their post (don't worry, in actuality, your post will be fine). This experience, meant to mimic the automated filters that users would encounter should the Directive pass, will last through March 23rd, when IRL demonstrations are planned across Europe.

This is all leading up to the final Plenary vote on the Directive in the EU Parliament likely next week (though exact date still TBC).

What Can You Do?

We hope that our EU users will take this opportunity to educate themselves and get involved. Most important is to contact your MEP (be civil and polite when explaining your point). You could also participate in one of the demonstrations this weekend– check here for one that is near you. Or, you could read up on the issues and share your point of view right here on Reddit.

The bottom line is that the internet works better when it's open. While copyright reform is important, it shouldn't come at the expense of everyday people's ability to express themselves online.
4. Life is like photography. You use the negative to develop.


What In Tarnation?


Leningrad Cowboys, Happy Being Miserable via Leningrad Cowboys Official
6. If we want world peace, we must let go of our attachments and truly live like nomads. That's where I no mad at you, you no mad at me. That way, there'll surely be nomadness on the planet. And peace begins with each of us. A little peace here, a little peace there, pretty soon all the peaces will fit together to make one big peace everywhere.


Nothing else matters, Metallica arr. Karianne Brouwer violin, Maaike Schoenmaker cello
Notes from ~@~

Carlin Step, DJ Steve Porter & Eli Wilkie from Roland Kardeby


The Great Bell Chant (The End of Suffering) from R Smittenaar


One Day, Matisyahu from 100%


Unsung Hero from Rattakarn Srithavatchai "Garn"
Amestizo [Randy CrazyHorse] ~ Shaman

US moves ahead with oil leases near sacred park ~ The Siege of Chaco Canyon
Heyókȟa
~ Sacred Clowns
Sacred Clowns: The Heyókȟa symbolize and portray many aspects of the sacred, the Wakȟáŋ. Their satire presents important questions by fooling around. They ask difficult questions, and say things others are too afraid to say. By reading between the lines, the audience is able to think about things not usually thought about, or to look at things in a different way.

Principally, the Heyókȟa functions both as a mirror and a teacher, using extreme behaviors to mirror others, thereby forcing them to examine their own doubts, fears, hatreds, and weaknesses. Heyókȟas also have the power to heal emotional pain; such power comes from the experience of shame--they sing of shameful events in their lives, beg for food, and live as clowns. They provoke laughter in distressing situations of despair and provoke fear and chaos when people feel complacent and overly secure, to keep them from taking themselves too seriously or believing they are more powerful than they are.

In addition, sacred clowns serve an important role in shaping tribal codes. Heyókȟa's don't seem to care about taboos, rules, regulations, social norms, or boundaries. Paradoxically, however, it is by violating these norms and taboos that they help to define the accepted boundaries, rules, and societal guidelines for ethical and moral behavior. This is because they are the only ones who can ask "Why?" about sensitive topics and employ satire to question the specialists and carriers of sacred knowledge or those in positions of power and authority. In doing so, they demonstrate concretely the theories of balance and imbalance. Their role is to penetrate deception, turn over rocks, and create a deeper awareness.

Develop Your Mind, Not Sacred Sites

Cree Prophecy

Only after the last tree has been cut down,

Only after the last river has been poisoned,

Only after the last fish has been caught,

Only then will you find money cannot be eaten.
Karl Cohen
~ Association International du Film d'Animation SF Newsletter
ASIFA-SF March 2019 Newsletter [PDF Format]
Nobody for President ~ NONE of the ABOVE should be a choice on voter ballots

Bruce Springsteen & Tom Morello ~ The ghost of Tom Joad via Guitar Music
Nobody for President via Tom Morello ~ Tom's Home Page ~ Nobody will love you forever!


Curtis Spangler & Wavy Gravy, Nobody for President Rally, 197610.12 ~ Photo: James Stark

American Dream, George Carlin via Ishtar [Not Work Safe] Nobody should have that much power

I need to sell some art to fund very necessary & immediate home repair projects! If y'all could put this out to your networks of hives, it could be most helpful. Thanks & much appreciated!

https://www.facebook.com/pg/Rainbow-Puddle-Psychedelic-Productions-113072865433030/photos/?tab=album&album_id=2501019503305009
Oh,
I hope that I see you again I never even caught your name As you looked through my window pane ~ So I'm writing this message today I'm thinking that you'll have a way Of hearing the notes in my tune ~ Where are you going? Where have you been? I can imagine other worlds you have seen ~ Beautiful faces and music so serene ~ So I do hope I see you again My universal citizen You went as quickly as you came ~ You know the power Your love is right You have good reason To stay out of sight ~~ But break our illusions and help us Be the light ~ Message by Mike Pinder

Why I Think This World Should End, Prince EA via Prince EA
Without love in the dream, it will never come true. ~ Jerry Garcia/Robert Hunter
And in the end, the love you take is equal to the love you make. ~ John Lennon

{ ͡ʘ ͜ʖ ͡ʘ} Is Daylight Saving Time Dangerous? { ͡ʘ ͜ʖ ͡ʘ}