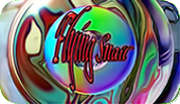 During times of universal deceit, telling the truth becomes a revolutionary act. ~ George Orwell




Ministers of Satan are variously understood as being a consummately evil system of government; or leader...[continue]




Throughout America's adventure in free government, our basic purposes have been to keep the peace; to foster progress in human achievement, and to enhance liberty, dignity and integrity among people and among nations. To strive for less would be unworthy of a free and religious people. Any failure traceable to arrogance, or our lack of comprehension or readiness to sacrifice would inflict upon us grievous hurt both at home and abroad. Dwight D. Eisenhower, the last Decent/Respectable Republican
PPRS ~ Pacific Packet Radio Society Historic, 1st U.S. Wireless Digital Communication
Pacific Packet Radio Society
43

rd

Anniversary
Wireless Digital Communication was introduced (in the United States) by Dr. Hank Magnuski (Co-founder PPRS), when his historic KA6M-1 Digital Packet Radio Repeater began operation on December 10, 1980.


Pacific Packet Radio Society gateway | history | photos | papers | links | packet audio | video
Dear Packet Radio Enthusiast,
Thanks very much for the letter of inquiry which you sent me. The response I've received to the initial publicity about the packet repeater has been very enthusiastic, and I have been deluged with requests from hams, both locally and from various points around the country, for more information about the repeater, for schematics, for listings, specifications, modems, proms, SDLC chips, Vancouver boards, and for talks at clubs. Needless to say, all this activity, plus continuing development on the packet hardware and software has kept me very busy, and I apologize for the long delay in responding to your letter. Let me bring you up to date on what has happened, or is happening, since the initial announcement of the repeater, which went on the air in December of 1980.
Front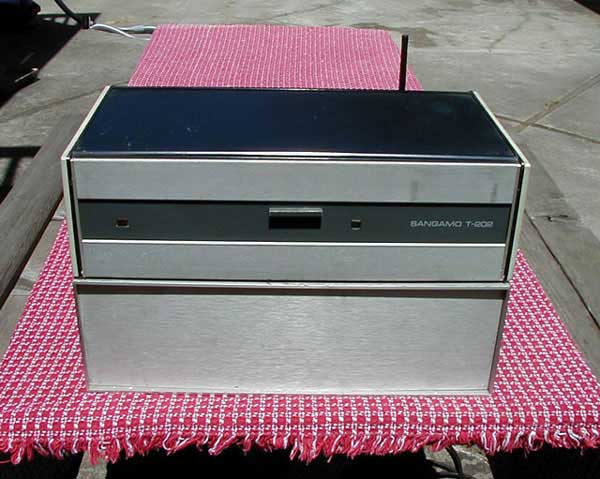 Back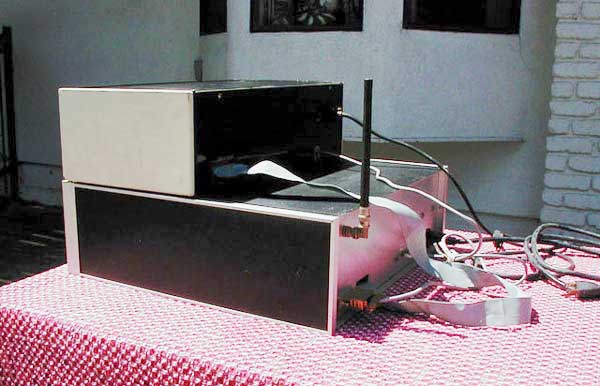 World's First Digital Repeater for Wireless Data Communications
KA6M/R - Packet Radio Repeater, 1980 ~ PPRS photos
In the early months of this year, the packet repeater was operating out of my residence, and was still an experimental machine. Since then, we have installed a couple of upgrades to the control software, we have used a better CPU card, increased the power level, moved the repeater to 700 feet elevation, and integrated its operation to be 100% compatible with the protocol used by the Vancouver Digital Communications Group (VADCG). The repeater has changed from being a laboratory curiosity to a major Bay Area repeater heard from Berkeley to south San Jose, and the user community has grown from a couple of stations to a network of some 30 users. The packet system here now has a mailbox on-line 24 hours a day, several on-line personal computers, and network links (courtesy of a commercial packet network) to the other active packet radio centers in Vancouver and Ottawa. We have also just installed an HF port on 20 Meters, and are beginning some experiments aimed at establishing connection with AMRAD in Washington and with equipment located at W1AW.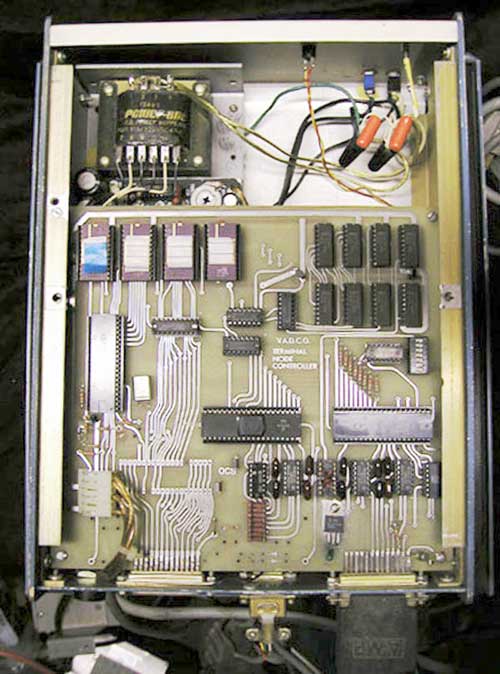 VADCG TNC built by C. Spangler, N6ECT
Most of the original packet radio experiments were done in Canada (in part due to the Canadians' pioneering communications spirit, and in part due to less restrictive regulations up there), and three main centers were at work: Montreal, Ottawa and Vancouver. The technology employed by each of these groups differed, and each approach has its own merits. My thinking and ideas very closely paralleled the work started by Doug Lockhart, VE7APU, and I can best report on what is happening with groups which have adopted HDLC (High-level Data Link Control) framing as the basis of their protocol. The HDLC/ SDLC frame is a new, universally accepted standard in the data communications industry, and Doug and I feel it offers a good starting point on which to build a packet radio network. As it turns out, groups in Washington D.C., Los Angeles, El Paso, Denver, Sacramento, and Hamilton have also taken up this technology, and it is likely that we already have a sufficient number of people using this technique that it will become the defacto standard in the amateur radio community.
It would be impossible for me to completely describe the protocol and equipment being used in this letter, so I will briefly cover some of the topics and give you some pointers on where to find additional information. As you might guess, this is a new area for amateur radio, and tutorial material and handbooks simply do not yet exist. Many issues and problems remain to be discussed, and there is opportunity to make substantial contributions to the state of the art. [Snip] [Continue Reading] - Thanks again for your interest. See you on the net. Best regards, Hank Magnuski, KA6M - [More Papers and History]

Nobody for President, Union Square, San Francisco, CA, 1980
Synergetic Images, Inner City Visions (TV), Test Tube (PBS)
via Dwight Dolliver, Jon Johnson, and Curtis Spangler
Nobody's "Birthday Party" provided an easy, cost-effective, way to restore political balance:
None of the Above
should be a valid choice on voter ballots.
Unfortunately, a jaded two party system rejects this simple fix because Nobody has all the answers and believes if a majority of citizens voted for None of the Above, rather than lesser of evils, voters would have to find someone competent to lead them !!! The media said, "Nobody could argue with that logic."
(1) Put "None of the Above" on voter ballots.
(2) Change requirements for President:
(a) Extremely hard civil service exam.
(b) Top scores compete in Prezolympics.
(c) Top 10 winners become candidates.
(d) Election winner becomes President.
(e) Gets device implanted in brain that explodes if a lie is told.
(3) Hire a Ribbon Cutter for President.
(a) Saved money pays off national debt.
(4) Declare election day a holiday.
(a) Voting receipt required for pay.
(5) Tie election participation to jury duty.
(a) Those who don't vote go on jury rolls.

Distant Relatives [Patience] via nabil elderkin
And then... Due to a mistake, your gene pool was compromised! Your intelligence accelerated faster than your animalistic evolution, causing you to develop atomic power before its time. This was bad, because you still kill for no reason! We debated thousands of years about what to do, settled for "everything is perfect," and it now appears you no longer have an ability to learn anything new, forcing us to have another 'what to do with you' argument. (sigh) Unfortunately, this time you are losing! ... Ooops...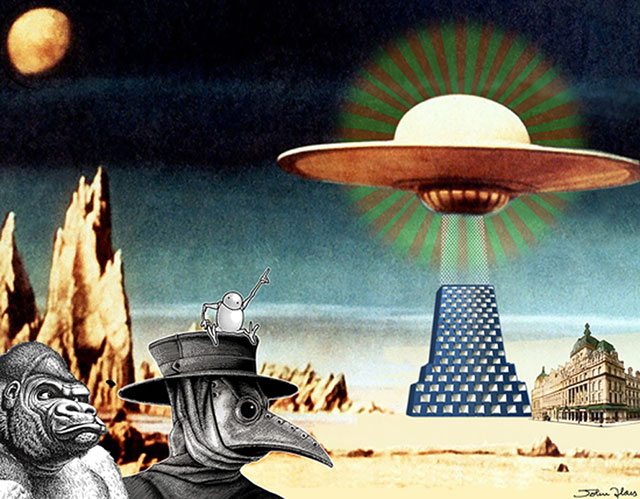 Neckerworld ~ A Computer Vision Game

Neckerworld ~ A Computer Vision Game by hankster/Dr. Hank Magnuski

Overview

Neckerworld is a computer vision game designed to teach students about human and computer vision systems, object detection and identification, visual field construction, autonomous movement and strategy.

All players and resources in the game are cubes. The cube players are guided solely through autonomous computer vision programs. No human manual control or input is permitted during gameplay.

To successfully play the game requires a competent program to do object detection and identification, playing field knowledge representation and strategic decision making.

Background

The Necker Cube Illusion (first published as a rhomboid in 1832 by Swiss crystallographer Louis Albert Necker) is a well known example of a perceptual illusion where the orientation of the cube is unstable and easily flips between two states. Serious study and research into why we perceive multiple states leads to a set of questions about the very nature of our vision. [continue: http://neckerworld.com]
ASIFA-SF, Karl Cohen
~ Association International du Film d'Animation, SF Newsletter

ASIFA-SF December 2023 Newsletter [PDF]
Notes from Erb

Stormy Weather via Jeff Reiter
SATAN'S DEMONS TAKE
ON THE IMAGE OF GOD
similar to that done in Eden (II Corinthians, 11:14).
How else do they take control of earth?
Ministers of Satan are variously understood as being a consummately evil system of government; or leader... Ministers of Satan are liars who will deceive many people... Ministers of Satan want to divide the world and create war without end... Ministers of Satan will declare things which are evil are good, will refer to war as peace, death as a solution for justice, and serving the wealthy as a means of helping the poor. Many nations will recognize they are evil, but their own people will be inclined to believe their deceptions.

The Staple Singers ~ Respect Yourself (from Soul Train) via Domo
Christians are to no longer execute sinners, so they should not wage carnal war, but spiritual warfare ~ (John 18:36; 2 Corinthians 10:1-6; Ephesians 6:10-18; 1 Timothy 1:18-20; 6:11-14; 2 Timothy 2:3-5; 4:6-8), Christians must be peacemakers forgiving those who do them harm treating their enemies with love and not seeking revenge ~ (Matthew 5:9, Romans 14:19), (Ephesians 4:29-32; Colossians 3:12-14; Matthew 6:9-15; Mark 11:25-26), (Luke 6:27-36) (Romans 12:17-21; 1 Peter 3:8-12), and Hatred, which is the same as murder, is unforgiving, vengeful and hostile towards one's enemies ~ (1 John 3:15)

Turtles All the Way Down by Sturgill Simpson via Mankind Film
For we are opposed around the world by a monolithic and ruthless conspiracy that relies on covert means for expanding its sphere of influence--on infiltration instead of invasion, on subversion instead of elections, on intimidation instead of free choice, on guerrillas by night instead of armies by day. It is a system which has conscripted vast human and material resources into the building of a tightly knit, highly efficient machine that combines military, diplomatic, intelligence, economic, scientific and political operations. ~ President John F. Kennedy, Waldorf-Astoria Hotel, April 27, 1961, assassinated, November 22, 1963

Leningrad Cowboys, Happy Being Miserable via Leningrad Cowboys Official
There is nothing which I dread so much as a division of the republic into two great parties, each arranged under its leader, and concerting measures in opposition to each other. This, in my humble apprehension, is to be dreaded as the greatest political evil under our Constitution. John Adams

Doom and Gloom via Rossana Podestá Massa
Forget the politicians. They are irrelevant. The politicians are put there to give you the idea that you have freedom of choice. You don't. You have no choice! You have OWNERS! They own you! They own everything. They own all the important land. They own and control the corporations. They've long since bought, and paid for the Senate, the Congress, the state houses, the city halls, they got the judges in their back pockets and they own all the big media companies, so they control just about all of the news and information you get to hear. George Carlin

Undone Lullaby, by dj schmolli via Dave
The Republican Party is now clearly an authoritarian party. It embraces, condones, accepts and promotes political violence, and does not accept electoral defeat. Their glorification of January 6 proves that they're okay with a violent seizure of power. If they can't win elections fairly, they'd rather end democracy. ~ Steven Levitsky, Professor of Political Science, Harvard University

5FDP vs. Billy Idol ~ Rebel Yell Over It, DJ Schmolli via SrvTech
NONE of the ABOVE should be a valid choice on voter ballots!
Notes from ~@~
Freedom of expression and freedom of speech aren't really important unless they're heard...It's hard for me to stay silent when I keep hearing that peace is only attainable through war. And there's nothing more scary than watching ignorance in action. So I dedicated this Emmy to all the people who feel compelled to speak out and not afraid to speak to power and won't shut up and refuse to be silenced.  Tom Smothers

Carlin Step, DJ Steve Porter & Eli Wilkie via Roland Kardeby

The Great Bell Chant (The End of Suffering) via R Smittenaar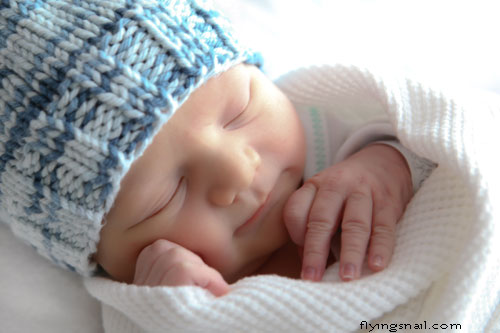 One Day, Matisyahu

Unsung Hero via Rattakarn Srithavatchai "Garn"
The Sacred Clowns ~ Heyókȟa
The Heyókȟa symbolize and portray many aspects of the sacred, the Wakȟáŋ. Their satire presents important questions by fooling around. They ask difficult questions, and say things others are too afraid to say. By reading between the lines, the audience is able to think about things not usually thought about, or to look at things in a different way.
Principally, the Heyókȟa functions both as a mirror and a teacher, using extreme behaviors to mirror others, thereby forcing them to examine their own doubts, fears, hatreds, and weaknesses. Heyókȟas also have the power to heal emotional pain; such power comes from the experience of shame--they sing of shameful events in their lives, beg for food, and live as clowns. They provoke laughter in distressing situations of despair and provoke fear and chaos when people feel complacent and overly secure, to keep them from taking themselves too seriously or believing they are more powerful than they are.
In addition, sacred clowns serve an important role in shaping tribal codes. Heyókȟa's don't seem to care about taboos, rules, regulations, social norms, or boundaries. Paradoxically, however, it is by violating these norms and taboos that they help to define the accepted boundaries, rules, and societal guidelines for ethical and moral behavior. This is because they are the only ones who can ask "Why?" about sensitive topics and employ satire to question the specialists and carriers of sacred knowledge or those in positions of power and authority. In doing so, they demonstrate concretely the theories of balance and imbalance. Their role is to penetrate deception, turn over rocks, and create a deeper awareness.

Develop Your Mind, Not Sacred Sites
Only after the last tree has been cut down, Only after the last river has been poisoned, Only after the last fish has been caught, Only then will you find money cannot be eaten. ~ Cree Prophecy
Nobody for President ~ NONE of the ABOVE should be a choice on voter ballots!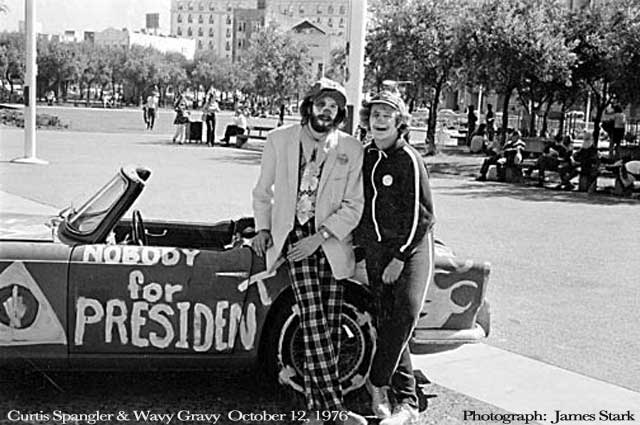 Curtis Spangler & Wavy Gravy, Nobody for President, 197610.12 ~ Photo: James Stark
Nobody bakes apple pie better than Mom, is eternal, perfect, has all the answers, ended war, will love you forever, brought peace to our time, fixed global warming, fed the hungry & destitute, knows, cares, shives a git about you, loves you when you're down & out, and if elected will not lie to, or steal from, 'the people'; ...begging a question, What's NOTA's entry fee ...more lies that lead to mass murder or human sacrifice, when Nobody says why not try love again?

American Dream, George Carlin via Ishtar [Not Work Safe] Alternative source with text
NOBODY should have that much power!
NONE of the ABOVE should be a valid choice on voter ballots!
Message
via
Mike Pinder
Oh, I hope that I see you again I never even caught your name As you looked through my window pane ~ So I'm writing this message today I'm thinking that you'll have a way Of hearing the notes in my tune ~ Where are you going? Where have you been? I can imagine other worlds you have seen ~ Beautiful faces and music so serene ~ So I do hope I see you again My universal citizen You went as quickly as you came ~ You know the power Your love is right You have good reason To stay out of sight ~~ But break our illusions and help us Be the light. Mike Pinder

Why I Think This World Should End, Prince EA via Prince EA
Without love in the dream, it will never come true. ~ Jerry Garcia/Robert Hunter
And in the end, the love you take is equal to the love you make. ~ John Lennon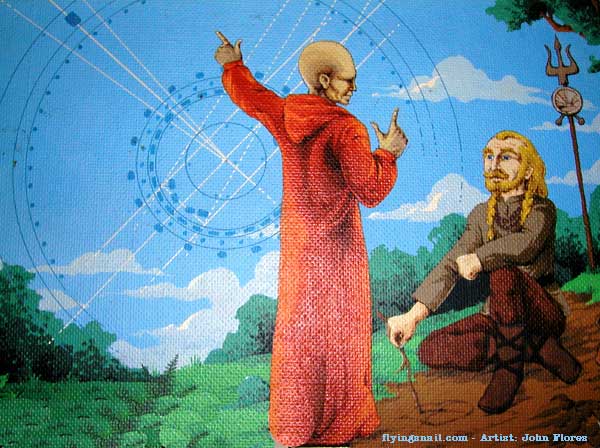 ---
---

Some search sites have been banned from scanning local content since 2012.
Please use DuckDuckGo.com or Bing.com for search.
{ ͡ʘ ͜ʖ ͡ʘ} Did politicians lie about Daylight Saving Time? { ͡ʘ ͜ʖ ͡ʘ}