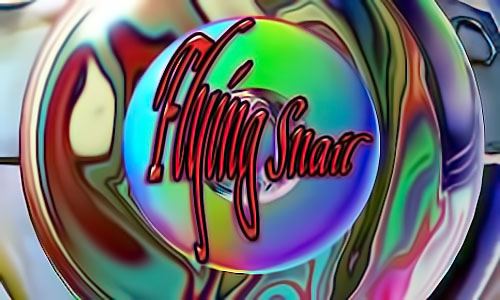 Notes from ~@~

Carlin Step, DJ Steve Porter & Eli Wilkie from Roland Kardeby ~ http://vimeo.com/21162532


The Great Bell Chant (The End of Suffering) from R Smittenaar ~ http://vimeo.com/6518109


One Day, Matisyahu from 100% ~ http://vimeo.com/11520225


Unsung Hero from Rattakarn Srithavatchai "Garn" ~ http://vimeo.com/90853494
Belote's Studio 354 ~ Artist's Gallery & Bay Area Showcase, Oakland, CA
December 2016 Show:
James Stark


James Stark's Home Page
Mike Wilhelm ~ Charlatans, Flamin' Groovies, Loose Gravel, and more

Don't Put Me On, Flamin' Groovies w/Mike Wilhelm from PK Purvis ~ https://vimeo.com/22856565


Peavine, Rev Rabia w/Mike Wilhelm & Hired Guns from ed chatham ~ https://vimeo.com/120887512
Paul Krassner ~ The Realist, Writer, Comic, Investigative Satirist
Three daughters of groundbreaking comedians, Lenny Bruce, Richard Pryor & George Carln. ~ pk


Kitty Bruce, Kelly Carlin, Rain Pryor via TheFIREorg ~ https://youtu.be/2MIzDQwWkf4
Sprung ~ Harley-Davidson® Springer® Enthusiast

Ride Free II from Paul Bokhari ~ https://vimeo.com/60233269
---
---
Freedom of expression and freedom of speech aren't really important unless they're heard...It's hard for me to stay silent when I keep hearing that peace is only attainable through war. And there's nothing more scary than watching ignorance in action. So I dedicated this Emmy to all the people who feel compelled to speak out and not afraid to speak to power and won't shut up and refuse to be silenced. ~ Tom Smothers
---
---
Cree Prophecy

Only after the last tree has been cut down,

Only after the last river has been poisoned,

Only after the last fish has been caught,

Only then will you find money cannot be eaten.
---
---

Click for latest Dakota Access Pipeline World News

In an 1868 treaty, drafted at Fort Laramie in Sioux country, the United States established the Black Hills as part of the Great Sioux Reservation, set aside for exclusive use by the Sioux people. However, after the discovery of gold there in 1874, the United States confiscated the land in 1877. To this day, ownership of the Black Hills remains the subject of a legal dispute between the U.S. government and the Sioux.

North Dakota oil pipeline protesters stand their ground:

THIS IS SACRED LAND

Pipeline's planned route takes it close to Standing Rock Sioux reservation and Cannon Ball, which could endanger drinking water and threaten sacred sites [Click to Continue Reading]

Indian Country Today ≈ Indianz.com ≈ #NoDAPL

Neil Young Joins Pipeline Protest With New Song
[Click to View] Video For 'Indian Givers' via Amestizo ~ Lyrics:

There's a battle raging on the sacred land ≈ Our brothers and sisters have to take a stand ≈ Against us now for what we all been doing ≈ On the sacred land there's a battle brewing ≈ I wish somebody would share the news ≈ Now it's been about 500 years ≈ We keep taking what we gave away ≈ Just like what we call Indian givers ≈ It makes you sick and gives you shivers ≈ I wish somebody would share the news ≈ Big money going backwards and ripping the soil ≈ Where graves are scattered and blood was boiled ≈ When all who look can see the truth ≈ But they just move on and keep their groove ≈ I wish somebody would share the news ≈ Saw Happy locked to the big machine ≈ They had to cut him loose and you know what that means ≈ That's when Happy went to jail ≈ Behind big money justice always fails ≈ I wish somebody would share the news ≈ Bring back the days when good was good ≈ Lose these imposters in our neighborhood ≈ Across our farms and through our waters ≈ All at the cost of our sons and daughters ≈ Our brave songs and daughters ≈ We're all here together fighting poison waters ≈ Standing against the evil way ≈ That's what we have at the end of day ≈ I wish somebody would share the news


Source: http://thefreethoughtproject.com/10-protest-dakota-access-pipeline/

Cannon Ball, ND – While many Americans passively support the Standing Rock Sioux's fight to stop the construction of the Dakota Access Pipeline, aside from showing up in Cannon Ball, North Dakota (which many simply can't do) – to actively participate in the protests – most people are unsure of what they can actually do to support the Sioux at Standing Rock aside from posting on social media.

Here is a list of ten things that people can do to show their support. Some methods may be more effective than others, but the key is utilizing multiple avenues of resistance in an effort to provide full spectrum resistance against the construction of the Dakota Access Pipeline.

1. Call North Dakota governor Jack Dalrymple at 701-328-2200. When leaving a message stating your thoughts about this subject please be professional.

2. Sign the petition to the White House to Stop DAPL: https://petitions.whitehouse.gov/…/stop-construction…

3. Donate to support the Standing Rock Sioux at http://standingrock.org/…/standing-rock-sioux-tribe…/

4. Donate items from the Sacred Stone Camp Supply List: http://sacredstonecamp.org/supply-list/

5. Call the White House at (202) 456-1111 or (202) 456-1414. Tell President Obama to rescind the Army Corps of Engineers' Permit for the Dakota Access Pipeline.

6. Contribute to the Sacred Stone Camp Legal Defense Fund: https://fundrazr.com/d19fAf

7. Contribute to the Sacred Stone Camp gofundme account: https://www.gofundme.com/sacredstonecamp

8. Call the Army Corps of Engineers and demand that they reverse the permit: (202) 761-5903

9. Sign other petitions asking President Obama to stop the Dakota Access Pipeline. Here's the latest to cross my desk: https://act.credoaction.com/sign/NoDAPL

10. Call the executives of the companies that are building the pipeline:

a. Lee Hanse Executive Vice President Energy Transfer Partners, L.P. 800 E Sonterra Blvd #400 San Antonio, Texas 78258 Telephone: (210) 403-6455 Lee.Hanse@energytransfer.com

b. Glenn Emery Vice President Energy Transfer Partners, L.P. 800 E Sonterra Blvd #400 San Antonio, Texas 78258 Telephone: (210) 403-6762 Glenn.Emery@energytransfer.com

c. Michael (Cliff) Waters Lead Analyst Energy Transfer Partners, L.P. 1300 Main St. Houston, Texas 77002 Telephone: (713) 989-2404 Michael.Waters@energytransfer.com

The most effective means of showing support for this cause is to actively participate in protecting this sacred land. Anyone who is able to travel to the peaceful encampments is encouraged to do so. For those unable to make the journey to North Dakota, please utilize the alternate methods provided to show your support for the Standing Rock Sioux who have united over 100 tribes from across the U.S. Please join this effort to stop this pipeline, which desecrates sacred lands and has serious potential to damage or destroy the Standing Rock reservations lifeblood – its water.

Be the change you wish to see in this world. — Mahatma Gandhi


Develop Your Mind, Not Sacred Sites

Standing Rock Reservation ≈ Blankets ≈ Thanksgiving Is A Celebration of Holocaust
---
---

Where Have All the Flowers Gone?

---

---

Sacred Clowns
From Word Worlds, Where simplifying complexity becomes art.

The Heyókȟa symbolize and portray many aspects of the sacred, the Wakȟáŋ. Their satire presents important questions by fooling around. They ask difficult questions, and say things others are too afraid to say. By reading between the lines, the audience is able to think about things not usually thought about, or to look at things in a different way.

Principally, the Heyókȟa functions both as a mirror and a teacher, using extreme behaviors to mirror others, thereby forcing them to examine their own doubts, fears, hatreds, and weaknesses. Heyókȟas also have the power to heal emotional pain; such power comes from the experience of shame--they sing of shameful events in their lives, beg for food, and live as clowns. They provoke laughter in distressing situations of despair and provoke fear and chaos when people feel complacent and overly secure, to keep them from taking themselves too seriously or believing they are more powerful than they are.

In addition, sacred clowns serve an important role in shaping tribal codes. Heyókȟa's don't seem to care about taboos, rules, regulations, social norms, or boundaries. Paradoxically, however, it is by violating these norms and taboos that they help to define the accepted boundaries, rules, and societal guidelines for ethical and moral behavior. This is because they are the only ones who can ask "Why?" about sensitive topics and employ satire to question the specialists and carriers of sacred knowledge or those in positions of power and authority. In doing so, they demonstrate concretely the theories of balance and imbalance. Their role is to penetrate deception, turn over rocks, and create a deeper awareness.
Nobody for President ~ NONE of the ABOVE should be a choice on voter ballots
Alan Grayson Wants None Of The Above On The Presidential Ballot


U.S. Rep Alan Grayson's Floor Speech on None of the Above Act from Grayson Press
https://www.youtube.com/watch?v=9rdiH89GLug

The Florida Democrat introduced a bill that would force parties to present new nominees if that was the most popular option.

Daniel Marans, Reporter, Huffington Post, 11/17/2016 11:42 am ET ~ Source [Video at Source] via Fred

Like many Americans, Rep. Alan Grayson (D-Fla.) was not happy with the two major parties' presidential nominees.

But instead of moaning about it or abstaining from the political process, the former supporter of Vermont Sen. Bernie Sanders' presidential bid is introducing the None of the Above Act. The bill would allow voters to choose "none of the above" on a presidential ballot if they do not like the other choices.

If more voters chose "none of the above" than any of the individual candidates, there would automatically be a do-over in which the parties present new nominees.

"We make them do it over until they get it right and give us candidates who we want to vote for, someone who we feel would actually do a good job in leadership and make the country a better place," Grayson said in a speech about the bill on the House floor on Wednesday.

Grayson, who is leaving Congress after a failed bid for the Democratic Senate nomination, commissioned a poll days before the Nov. 8 election. It suggested that Sanders would have won by 12 percentage points in a matchup against then-candidate Donald Trump. Grayson highlighted the results of that poll, and other hypothetical match-ups showing a Trump loss, in his Wednesday speech, as a way of demonstrating the Democrats' failure to nominate the most viable candidate.


American Dream, George Carlin from Ishtar [Not Work Safe] https://vimeo.com/20452708

Nobody should have that much power
NONE of the ABOVE
should be a choice on voter ballots


Nobody speaks through the teeth
---
---
Oh, I hope that I see you again I never even caught your name As you looked through my window pane ~ So I'm writing this message today I'm thinking that you'll have a way Of hearing the notes in my tune ~ Where are you going? Where have you been? I can imagine other worlds you have seen ~ Beautiful faces and music so serene ~ So I do hope I see you again My universal citizen You went as quickly as you came ~ You know the power Your love is right You have good reason To stay out of sight ~~ But break our illusions and help us Be the light ~ The Promise by Mike Pinder
---
---

Why I Think This World Should End, Brandon Sloan ~ https://vimeo.com/105589124
---
---
Without love in the dream, it will never come true. ~ Jerry Garcia/Robert Hunter
And in the end, the love you take is equal to the love you make. ~ John Lennon