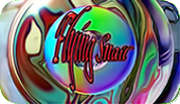 During times of universal deceit, telling the truth becomes a revolutionary act. ~ George Orwell
Throughout America's adventure in free government, our basic purposes have been to keep the peace; to foster progress in human achievement, and to enhance liberty, dignity and integrity among people and among nations. To strive for less would be unworthy of a free and religious people. Any failure traceable to arrogance, or our lack of comprehension or readiness to sacrifice would inflict upon us grievous hurt both at home and abroad. Dwight D. Eisenhower
For we are opposed around the world by a monolithic and ruthless conspiracy that relies on covert means for expanding its sphere of influence--on infiltration instead of invasion, on subversion instead of elections, on intimidation instead of free choice, on guerrillas by night instead of armies by day. It is a system which has conscripted vast human and material resources into the building of a tightly knit, highly efficient machine that combines military, diplomatic, intelligence, economic, scientific and political operations. ~ President John F. Kennedy, Waldorf-Astoria Hotel, April 27, 1961
Nobody Cares About Tainted News?
Notes from ~@~
June
4

th, Forty-Nine (49) Years Ago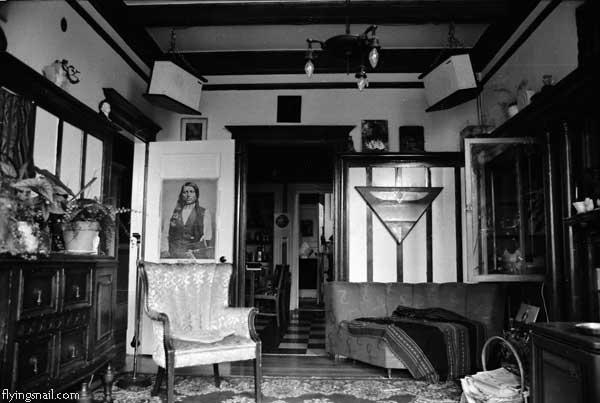 Haight/Ashbury Photograph: C. Spangler
ASIFA-SF, Karl Cohen
~ Association International du Film d'Animation, SF Newsletter
ASIFA-SF June 2023 Newsletter [PDF]
Flashbacks
Susan Collins Tried to Gaslight US

The Proof is In... via Rewire News Group
More Examples of GOP Republican McCarthyism...
Up there with: "I am not a crook", "Babies in Incubators", WMD, etc. ???
You want to know what this [war on drugs] was really all about? The Nixon campaign in 1968, and the Nixon White House after that, had two enemies: the antiwar left and black people. You understand what I'm saying? ... John Ehrlichman
We [GOP Republicans] knew we couldn't make it illegal to be either against the war or black, but by getting the public to associate the hippies with marijuana and blacks with heroin, and then criminalizing both heavily, we could disrupt those communities. We could arrest their leaders, raid their homes, break up their meetings, and vilify them night after night on the [corporate media] evening news. Did we know we were lying about the drugs? Of course we did. ... John Ehrlichman, Assistant to the President for Domestic Affairs under President Richard Nixon
How Bush's grandfather helped Hitler's rise to power
https://www.theguardian.com/world/2004/sep/25/usa.secondworldwar
Bush Family's Link To Nazi Germany
https://www.huffpost.com/entry/guardian-bush-familys-lin_n_438635
Bush's new world order
https://www.theguardian.com/world/2001/sep/14/september11.usa6
New Order (Nazism)
https://en.wikipedia.org/wiki/New_Order_(Nazism)
Notes from Erb
Satan's demons take on the image of God similar to that done in Eden (II Corinthians, 11:14). How else do they take control of earth? Ministers of Satan are variously understood as being a consummately evil system of government; or leader... are liars who will deceive many people... want to divide the world and create war without end... will declare things which are evil are good, will refer to war as peace, death as a solution for justice, and serving the wealthy as a means of helping the poor. Many nations will recognize they are evil, but their own people will be inclined to believe their deceptions.
Christians are to no longer execute sinners, so they should not wage carnal war, but spiritual warfare ~ (John 18:36; 2 Corinthians 10:1-6; Ephesians 6:10-18; 1 Timothy 1:18-20; 6:11-14; 2 Timothy 2:3-5; 4:6-8), must be peacemakers forgiving those who do them harm treating their enemies with love and not seeking revenge ~ (Matthew 5:9, Romans 14:19), (Ephesians 4:29-32; Colossians 3:12-14; Matthew 6:9-15; Mark 11:25-26), (Luke 6:27-36) (Romans 12:17-21; 1 Peter 3:8-12), and Hatred, which is the same as murder, is unforgiving, vengeful and hostile towards one's enemies ~ (1 John 3:15)
Dahbud Mensch

~ Stuck in the middle with who?
~ "State capitalism" is just capitalism

Beck ~ Where it's at *Stage graphics via Drew Tyndell

The Left says corrupt billionaires are the problem... the
Right says corrupt government is the problem. And I'm here like...
You do realize corrupt billionaires are running the corrupt government, right?

"State capitalism" is just capitalism (i.redd.it) via Dependent-Mission999


5FDP vs. Billy Idol ~ Rebel Yell Over It, DJ Schmolli via SrvTech

NONE of the ABOVE should be a valid choice on voter ballots!
Notes from ~@~
Freedom of expression and freedom of speech aren't really important unless they're heard...It's hard for me to stay silent when I keep hearing that peace is only attainable through war. And there's nothing more scary than watching ignorance in action. So I dedicated this Emmy to all the people who feel compelled to speak out and not afraid to speak to power and won't shut up and refuse to be silenced.  Tom Smothers

Carlin Step, DJ Steve Porter & Eli Wilkie via Roland Kardeby

The Great Bell Chant (The End of Suffering) via R Smittenaar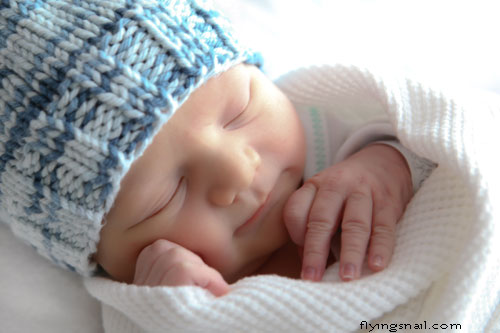 One Day, Matisyahu

Unsung Hero via Rattakarn Srithavatchai "Garn"
The Sacred Clowns ~ Heyókȟa
The Heyókȟa symbolize and portray many aspects of the sacred, the Wakȟáŋ. Their satire presents important questions by fooling around. They ask difficult questions, and say things others are too afraid to say. By reading between the lines, the audience is able to think about things not usually thought about, or to look at things in a different way.
Principally, the Heyókȟa functions both as a mirror and a teacher, using extreme behaviors to mirror others, thereby forcing them to examine their own doubts, fears, hatreds, and weaknesses. Heyókȟas also have the power to heal emotional pain; such power comes from the experience of shame--they sing of shameful events in their lives, beg for food, and live as clowns. They provoke laughter in distressing situations of despair and provoke fear and chaos when people feel complacent and overly secure, to keep them from taking themselves too seriously or believing they are more powerful than they are.
In addition, sacred clowns serve an important role in shaping tribal codes. Heyókȟa's don't seem to care about taboos, rules, regulations, social norms, or boundaries. Paradoxically, however, it is by violating these norms and taboos that they help to define the accepted boundaries, rules, and societal guidelines for ethical and moral behavior. This is because they are the only ones who can ask "Why?" about sensitive topics and employ satire to question the specialists and carriers of sacred knowledge or those in positions of power and authority. In doing so, they demonstrate concretely the theories of balance and imbalance. Their role is to penetrate deception, turn over rocks, and create a deeper awareness.

Develop Your Mind, Not Sacred Sites
Only after the last tree has been cut down, Only after the last river has been poisoned, Only after the last fish has been caught, Only then will you find money cannot be eaten. ~ Cree Prophecy
Nobody for President ~ NONE of the ABOVE should be a choice on voter ballots!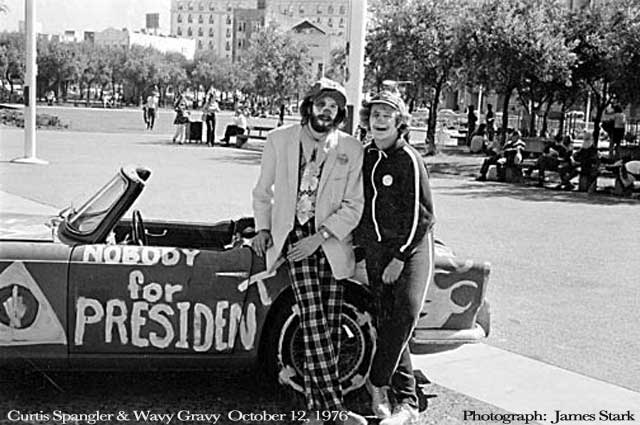 Curtis Spangler & Wavy Gravy, Nobody for President, 197610.12 ~ Photo: James Stark
Nobody bakes apple pie better than Mom, is eternal, perfect, has all the answers, ended war, will love you forever, brought peace to our time, fixed global warming, fed the hungry & destitute, knows, cares, shives a git about you, loves you when you're down & out, and if elected will not lie to, or steal from, 'the people'; ...begging a question, What's NOTA's entry fee ...more lies that lead to mass murder or human sacrifice, when Nobody says why not try love again?

American Dream, George Carlin via Ishtar [Not Work Safe] Alternative source with text
NOBODY should have that much power!
NONE of the ABOVE should be a valid choice on voter ballots!
Message
via
Mike Pinder
Oh, I hope that I see you again I never even caught your name As you looked through my window pane ~ So I'm writing this message today I'm thinking that you'll have a way Of hearing the notes in my tune ~ Where are you going? Where have you been? I can imagine other worlds you have seen ~ Beautiful faces and music so serene ~ So I do hope I see you again My universal citizen You went as quickly as you came ~ You know the power Your love is right You have good reason To stay out of sight ~~ But break our illusions and help us Be the light. Mike Pinder

Why I Think This World Should End, Prince EA via Prince EA
Without love in the dream, it will never come true. ~ Jerry Garcia/Robert Hunter
And in the end, the love you take is equal to the love you make. ~ John Lennon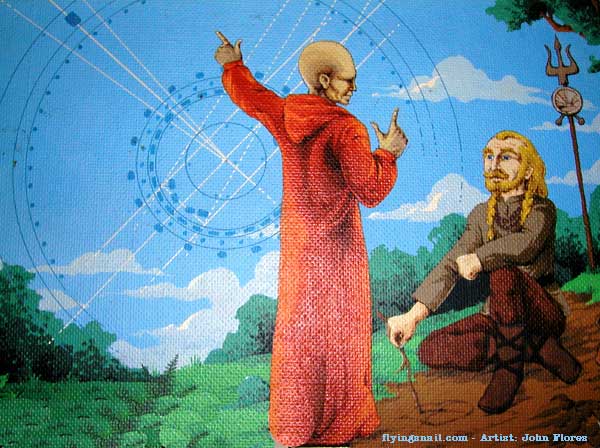 ---
---

Some search sites have been banned from scanning local content since 2012.
Please use DuckDuckGo.com or Bing.com for search.
{ ͡ʘ ͜ʖ ͡ʘ} Did politicians lie about Daylight Saving Time? { ͡ʘ ͜ʖ ͡ʘ}