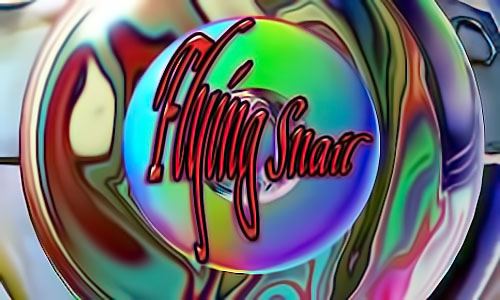 Why Not Try Love Again by Jumpin' Jupiter
BOPTIME ~ SATURDAYS, 6 AM/EST ~ LISTEN
It may be a good idea to stay off Internet April 1st?

The Heyókȟa symbolize and portray many aspects of the sacred, the Wakȟáŋ. Their satire presents important questions by fooling around. They ask difficult questions, and say things others are too afraid to say. By reading between the lines, the audience is able to think about things not usually thought about, or to look at things in a different way.

Principally, the Heyókȟa functions both as a mirror and a teacher, using extreme behaviors to mirror others, thereby forcing them to examine their own doubts, fears, hatreds, and weaknesses. Heyókȟas also have the power to heal emotional pain; such power comes from the experience of shame--they sing of shameful events in their lives, beg for food, and live as clowns. They provoke laughter in distressing situations of despair and provoke fear and chaos when people feel complacent and overly secure, to keep them from taking themselves too seriously or believing they are more powerful than they are.

In addition, sacred clowns serve an important role in shaping tribal codes. Heyókȟa's don't seem to care about taboos, rules, regulations, social norms, or boundaries. Paradoxically, however, it is by violating these norms and taboos that they help to define the accepted boundaries, rules, and societal guidelines for ethical and moral behavior. This is because they are the only ones who can ask "Why?" about sensitive topics and employ satire to question the specialists and carriers of sacred knowledge or those in positions of power and authority. In doing so, they demonstrate concretely the theories of balance and imbalance. Their role is to penetrate deception, turn over rocks, and create a deeper awareness.
---
---
Paul Krassner ~ The Realist, Writer, Comic, Investigative Satirist
Author Terry Bisson, at The Arcade,
interviews Paul Krassner, in the
Mojave, via Skype.

When: Thursday, April 02 2015 @ 07:00 PM - - 09:00PM
Contact: Green Arcade ~ The Bookstore in the Hub
Where: 1680 Market St. (near Octavia)
San Francisco, CA 94102

via PM Press

Description:

On Thursday, April 2nd, join immortal, immoral, revered, and reviled icon of American humor Paul Krassner via Skype at the Green Arcade in San Francisco. Paul will discuss his new PM Press Outspoken Author Series book, Patty Hearst & The Twinkie Murders: A Tale of Two Trials with award winning author and series editor Terry Bisson. Paul will appear via video feed, and questions are welcome from the entire audience. The event is free and books will be available for purchase. For more information, please click the web link below.

Patty Hearst & The Twinkie Murders is a darkly satiric take on two of the most famous cases of our era: the kidnapping of heiress Patty Hearst, and the shocking assassination of San Francisco Mayor George Moscone and gay leader Harvey Milk. As a reporter for the Berkeley Barb, Paul Krassner was ringside at the spectacular California trials. Krassner's deadpan, hilarious style captures the nightmare reality behind the absurdities of the courtroom circus.

Using his infamous satiric pen and investigative chops, Krassner gets to the truth behind the events: the role of the police and FBI, the real deal with Patty and the SLA, and what really happened in Patty's infamous closet.

Plus: A merciless exposé of the "Taliban" wing of the gay movement and their scandalous attacks on alt-rock star Michelle Shocked. Also featured is our Outspoken Interview, an irreverent and fascinating romp through the secret history of America's radical underground. Names will be named.

Praise for Paul Krassner and Patty Hearst & The Twinkie Murders

"Krassner is an expert at ferreting out hypocrisy and absurdism from the more solemn crannies of American culture." —New York Times

"The FBI was right—this man is dangerous—and funny, and necessary." —George Carlin

About the Author:

Creator of the Realist, the legendary underground magazine that many credit as the beginning of the radical "new journalism" of the 1960s, Paul Krassner is an immortal, immoral, revered, and reviled icon of American humor. Wielding satire as a weapon, he began the assault on middle America known today as the "counterculture" and is still a hero to radicals and a menace to the establishment. He now lives near Palm Springs disguised as an old man.

Terry Bisson's PM Press books include, Fire on the Mountain, The Left Left Behind, & TVA Baby.
---
---
Notes from ~@~

Carlin Step ~ DJ Steve Porter & Eli Wilkie ~ http://vimeo.com/21162532


The Great Bell Chant (The End of Suffering) ~ http://vimeo.com/6518109


One Day ~ Matisyahu ~ http://vimeo.com/11520225


Unsung Hero ~ Still Anonymous ~ http://vimeo.com/90853494



Remembering the United State Cafe


Rock Of Ages ~ DJ Schmolli / Video: Panos T ~ http://vimeo.com/44298418
---
---
Mike Wilhelm ~ Charlatans, Flamin' Groovies, Loose Gravel, and more
High Curtis,

Diamond Ed Chatham is now uploading his stuff to Vimeo. The first of mine he has up is Louie Louie. Looks nice and clean displayed full screen.

Keep rockin', Mike


LOUIE LOUIE ~ Mike Wilhelm & Hired Guns ~ from ed chatham
https://vimeo.com/52509099
---
---
Amestizo ~ BLOG + NEW: http://amestizo.bigcartel.com/
Randy Hurley 2015: We Need to Awaken

[Ed. Note: Video has been posted as a link because Google Is Evil and seldom, if ever, used here!]
---
---
Oddworld: Stranger's Wrath


ODDWORLD: Strangers Wrath, from Keegan Reeves ~https://vimeo.com/86659013

by C. Spangler

For all practical purposes Internet has become nothing more than a huge rant generator; however, sometimes, when praise is due, praise will be given. Speaking as a long time computer 'gamer' ...

I would like to praise:

Gameplay

The premise of Oddworld: Stranger's Wrath is that the bounty hunter Stranger must earn moolah by tracking down outlaws with bounties on their heads and apprehending them, bringing them in dead or alive. The game utilizes both third and first-person perspectives. In third person, the player controls Stranger when travelling long distance, platform jumping, rope climbing and melee combat while first person is like that of first person shooter games where ranged weapons are used. Enemies can be approached head on like a straight up action game or stealthily by hiding in long grass out of enemy sight (as indicated via mini map) and luring foes away from or toward the player Once enemies are encountered, they can be killed or knocked down/stunned temporarily; in this state they can be captured, thus earning more moolah than if they had been captured dead. Upon an attempted capture, Stranger is unable to perform other actions and thus is vulnerable. The player has two status bars, health and stamina. When damage is taken, the health bar drops; if it fully depletes, it will result in the death of Stranger. Stamina drops when the player performs actions like melee attacks or falls from a great height. While it refills itself over time, it can be used to shake off health-bar damage, thus healing the player, but draining the stamina quicker.

One of the game's main features is Stranger's crossbow that is used in a first person perspective that uses live ammunition in the form of using small fictional versions of real creatures as projectiles for differing effects. Live ammunition can be bought from the game's vendors or found scattered throughout the game world. When acquired, two different kinds of ammo can be assigned to the crossbow at any given time for two kinds of firing attack.[5] There are nine critters in total that can be used as ammo, such as Stunkz for stunning large groups of enemies, Thudslugs that work as cannonballs, Boombats that work as rockets, and Bees that are fired at foes like an automatic rifle.

Story

The game incorporates many role-playing elements in the form of earning moolah with each bounty fulfilled allowing it to be spent on upgrades such as crossbow, ammunition, storage and armour upgrades and other items such as binoculars and knuckle dusters.

The game begins with a bounty hunter, known only as the Stranger, catching various Outlaws and criminals to try to raise money for a mysterious operation. He travels through three towns inhabited by the chicken-like Clakkerz; Gizzard Gulch, Buzzarton, and finally New Yolk City. Midway through, he hears a story about a tribe of amphibian creatures called Grubbs that is being tormented by a demon. Their tribe used to be protected by a race of centaur-like creatures called the Steef, but they are extinct.

When Stranger is about to leave Buzzarton, he discovers that the river near the town has been dried up by a dam, which was built by a person called Sekto. It is revealed that Sekto is responsible for the extinction of the Steef, having hunted them for decoration of his office. Sekto is offering a bounty for the Steef, believing that there are still a few around. Sekto believes that the Stranger knows where the Steef are hiding, so he hires an outlaw named D. Caste Raider to capture the Stranger and interrogate him. During the interrogation, Raider discovers that the Stranger is a Steef. After this revelation, the Stranger escapes from Raider's hideout, as well as the greedy Clakkerz, and makes his way to the Grubb's village.

When the Stranger meets the Grubb leader, he discovers that Sekto is the demon that stole the water from the Grubbs, thus depriving them of fish, their main food source, and sent Wolvark security forces to guard the river and destroy any Grubb settlements they find. The Stranger then confronts Sekto. As they battle, the dam is destroyed, freeing the water. This not only returns access to fish to the Grubbs, but also floods the Clakker settlements. As Stranger inspects Sekto's body, he and the Grubb warriors discover it is the body of the tribe's previous steef, whom. Sekto is revealed to be an octopus-like creature called an Octigi, who parasitically controlled the tribe's previous Steef. Sekto is then seen swimming away in the newly-freed Mongo River.


Launch Trailer from Oddworld Inhabitants ~ https://vimeo.com/34083419

Accessory (I Use) to Play this game

One of the devices that makes this game 'more fun' (for me) is an ability to use a Sony PS4 DualShock®4 Wireless Controller:

which, when linked with my Mac's Bluetooth:

works out of the box!

Links

Strangers Wrath, Page: ODDWORLD: Strangers Wrath

ODDWORLD Home ~ http://www.oddworld.com

ODDWORLD: Strangers Wrath ~ Mac App Store

Note: Because I use the PS4 wireless controller with other computer games, I use this App: Joystick Mapper* to help me quickly set game control parameters. Here is a list of user contributed settings for games. I have no association with developers, owners, etc.

Joystick Mapper ~ Mac App Store

* One does not need Joystick Mapper to play Strangers Wrath.


Gaming Pass
---
---

Turn It Off, Tune It Out, Re-learn to Go Outside & Play.
Internet (1991~2013): A virus forced into prostitution by
greedy corporations & used as a tool to Divide & Conquer.
---
---
Freedom of expression and freedom of speech aren't really important unless they're heard...It's hard for me to stay silent when I keep hearing that peace is only attainable through war. And there's nothing more scary than watching ignorance in action. So I dedicated this Emmy to all the people who feel compelled to speak out and not afraid to speak to power and won't shut up and refuse to be silenced. ~ Tom Smothers
---
---
Cree Prophecy

Only after the last tree has been cut down,

Only after the last river has been poisoned,

Only after the last fish has been caught,

Only then will you find money cannot be eaten.
---
---
Science Fiction ... or Not
Do Not Allow This Happen!

[Ed. Note: "Why do you post crap like this?" is frequently asked and the answer requires an example.

During Apollo 11's return from the moon astronaut Neil Armstrong said, "A hundred years ago, Jules Verne wrote a book about a voyage to the Moon. His spaceship, Columbia, took off from Florida and landed in the Pacific Ocean after completing a trip to the Moon. It seems appropriate to us to share with you some of the reflections of the crew as the modern-day Columbia completes its rendezvous with the planet Earth and the same Pacific Ocean tomorrow" (source) and simply, the above example shows science fiction is able become real.

Multus* discovered that posting science fiction stories and false flag information can prevent certain things from happening because powers that be prefer not to give any credibility, whatsoever, to "crap posters."

*Multus ~ Latin word for multiple & an alleged highly educated, secret, fraternal order.

Members of Multus, also known as "Multies," work, on occasion, with "Singulars."

Singulars are most common (87%) and usually educated in one field of study. Multies (3%) are educated in a variety of scientific and related fields of study.

It is alleged one has to have an "Above 33" secret clearance (no president of the United States has ever had) in order to know the true purpose of Multies and ... that they are peaceful, positive beings involved with preservation of humanity.

In order to understand a little more about Multus, ARPA, established during 1958, was renamed "DARPA" (D for Defense) in March 1972, then renamed "ARPA" in February 1993, and then renamed "DARPA" again in March 1996 because Multies refused to harm any living thing. They turned DARPA back into ARPA, for a while, in order to get some important classified work done.]

---

John Titor on Civil War

I remember 2036 very clearly. It is difficult to describe 2036 in detail without spending a great deal of time explaining why things are so different.

In 2036, I live in central Florida with my family and I'm currently stationed at an Army base in Tampa. A world war in 2015 killed nearly three billion people. The people that survived grew closer together. Life is centered on the family and then the community. I cannot imagine living even a few hundred miles away from my parents.

There is no large industrial complex creating masses of useless food and recreational items. Food and livestock is grown and sold locally. People spend much more time reading and talking together face to face. Religion is taken seriously and everyone can multiply and divide in their heads.

Life has changed so much over my lifetime that it's hard to pin down a "normal" day. When I was 13, I was a soldier. As a teenager, I helped my dad haul cargo. I went to college when I was 31 and I was recruited to "time travel" shortly after that. Again, I suppose an average day in 2036 is like an average day on the farm.

There is a civil war in the United States that starts in 2005. That conflict flares up and down for 10 years. In 2015, Russia launches a nuclear strike against the major cities in the United States (which is the "other side" of the civil war from my perspective), China and Europe. The United States counter attacks. The US cities are destroyed along with the AFE (American Federal Empire)...thus we (in the country) won. The European Union and China were also destroyed. Russia is now our largest trading partner and the Capitol of the US was moved to Omaha Nebraska.

One of the biggest reasons why food production is localized is because the environment is affected with disease and radiation. We are making huge strides in getting it cleaned up. Water is produced on a community level and we do eat meat that we raise ourselves.

After the war, early new communities gathered around the current Universities. That's where the libraries were. I went to school at Fort UF, which is now called the University of Florida. Not too much is different except the military is large part of people's life and we spend a great deal of time in the fields and farms at the "University" or Fort.

The Constitution was changed after the war. We have 5 presidents that are voted in and out on different term periods. The vice president is the president of the senate and they are voted separately. ~ John Titor

---


Russia poses 'single greatest threat' to security

Hammond says:
Russia could be 'single greatest threat to our security'

Here's the key quote on Russia from Philip Hammond's speech. ~ March 10, 2015 ~ Source:

"The rapid pace with which Russia is seeking to modernise her military forces and weapons combined with the increasingly aggressive stance of the Russian military including Russian aircraft around the sovereign airspace of Nato states are all significant causes of concern.

We are in familiar territory for anyone over the age of about 50, with Russia's behaviour a stark reminder that it has the potential to pose the single greatest threat to our security.

Hence, continuing to gather intelligence on Russia's capabilities and intentions will remain a vital part of intelligence effort for the foreseeable future. It is no coincidence that all of our agencies are recruiting Russian speakers again."
---
---
Willie Nelson to open
chain of marijuana stores

Veteran country star plans to launch his own brand of weed, Willie's Reserve, to sell in states where marijuana is legal


Willie Nelson … Shopkeeper in waiting. Photograph: USA Network/USA Network/NBCU Photo Bank

Guardian music, Friday 27 March 2015 04.42 EDT, theGuardian Source

With marijuana becoming legal in an increasing number of US states, long time weed advocate Willie Nelson is to launch is own brand of the drug, as well as stores to sell it.

The 81-year-old country legend let slip his plans to launch his Willie's Reserve brand while talking to the Daily Beast, which followed up by interviewing the infant brand's spokesperson, pot lobbyist Michael Bowman.

"Right now we'll focus on the states where legalisation has occurred, and as new states open up, those opportunities will present themselves on a state-by-state basis," Bowman said, adding that "there will be movement" within the next year on opening the store.

"This is a culmination of Willie's vision, and his whole life," Bowman said. "I'm not sure any of us could have predicted how fast the dominoes would start falling once they started falling [in terms of legalisation]."

In 2012, Nelson spoke to the Guardian about legalisation and his own views on marijuana. "It's coming. It has to, because economically we need the money – why give it to criminals?" he said. "Most people realise it's not a deadly drug like cocaine or cigarettes. Cigarettes killed my mother, my dad, half my family, so don't tell me about health when you're talking about legalising marijuana because it's not dangerous healthwise. I'm the canary in the mine, and I'm still healthy. Had I stayed with alcohol I would have been dead or in prison or somewhere today.

There are currently four states in which marijuana possession is legal: Washington, Oregon, California and Alaska. There are further 22 with varying degrees of decriminalisation.

Related: Willie Nelson: 'If we made marijuana legal, we'd save a whole lotta money and lives'
---
San Christos ~ Your Home On The Way Om Chris W Nelson Photography (Deadhead)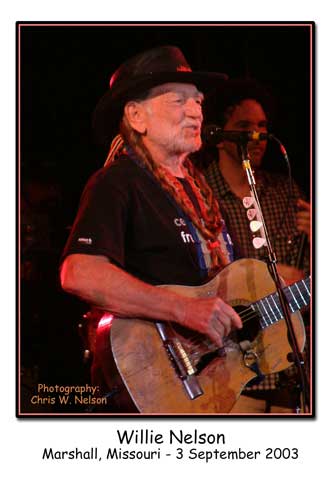 Willie Nelson photograph by Chris Nelson
---
---
Facebook 'tracks all visitors,
breaching EU law'

Exclusive: People without Facebook accounts, logged out users, and EU users who have explicitly opted out of tracking are all being tracked, report says


Facebook tracking of users using cookies breaches EU privacy law, report finds.
Photograph: Dado Ruvic/Reuters

Samuel Gibbs, Tuesday 31 March 2015 05.00 EDT, theGuardian source

Facebook tracks the web browsing of everyone who visits a page on its site even if the user does not have an account or has explicitly opted out of tracking in the EU, extensive research commissioned by the Belgian data protection agency has revealed.

The report, from researchers at the Centre of Interdisciplinary Law and ICT (ICRI) and the Computer Security and Industrial Cryptography department (Cosic) at the University of Leuven, and the media, information and telecommunication department (Smit) at Vrije Universiteit Brussels, was commissioned after an original draft report revealed Facebook's privacy policy breaches European law.

The researchers now claim that Facebook tracks computers of users without their consent, whether they are logged in to Facebook or not, and even if they are not registered users of the site or explicitly opt out in Europe. Facebook tracks users in order to target advertising.

The issue revolves around Facebook's use of its social plugins such as the "Like" button, which has been placed on more than 13m sites including health and government sites.

Facebook places tracking cookies on users' computers if they visit any page on the facebook.com domain, including fan pages or other pages that do not require a Facebook account to visit.

When a user visits a third-party site that carries one of Facebook's social plug-ins, it detects and sends the tracking cookies back to Facebook - even if the user does not interact with the Like button, Facebook Login or other extension of the social media site.

EU privacy law states that prior consent must be given before issuing a cookie or performing tracking, unless it is necessary for either the networking required to connect to the service ("criterion A") or to deliver a service specifically requested by the user ("criterion B").

The same law requires websites to notify users on their first visit to a site that it uses cookies, requesting consent to do so.

A cookie is a small file placed on a user's computer by a website that stores settings, previous activities and other small amounts of information needed by the site. They are sent to the site on each visit and can therefore be used to identify a user's computer and track their movements across the web.


Cookies allow saved preferences and other important features of websites and services, but
can be used to track and identify users. Photograph: Cristina Quicler/AFP/Getty Images

"We collect information when you visit or use third-party websites and apps that use our services. This includes information about the websites and apps you visit, your use of our services on those websites and apps, as well as information the developer or publisher of the app or website provides to you or us," states Facebook's data usage policy, which was updated this year.

Facebook's tracking practices have 'no legal basis'

An opinion published by Article 29, the pan-European data regulator working party, in 2012 stated that unless delivering a service specifically requested by the user, social plug-ins must have consent before placing a cookie. "Since by definition social plug-ins are destined to members of a particular social network, they are not of any use for non-members, and therefore do not match 'criterion B' for those users."

The same applies for users of Facebook who are logged out at the time, while logged-in users should only be served a "session cookie" that expires when the user logs out or closes their browser, according to Article 29.

The Article 29 working party has also said that cookies set for "security purposes" can only fall under the consent exemptions if they are essential for a service explicitly requested by the user - not general security of the service.

Facebook's cookie policy updated this year states that the company still uses cookies if users do not have a Facebook account, or are logged out, to "enable us to deliver, select, evaluate, measure and understand the ads we serve on and off Facebook".

The social network tracks its users for advertising purposes across non-Facebook sites by default. Users can opt out of ad tracking, but an opt-out mechanism "is not an adequate mechanism to obtain average users informed consent", according to Article 29.

"European legislation is really quite clear on this point. To be legally valid, an individual's consent towards online behavioural advertising must be opt-in," explained Brendan Van Alsenoy, a researcher at ICRI and one of the report's author.

"Facebook cannot rely on users' inaction (ie not opting out through a third-party website) to infer consent. As far as non-users are concerned, Facebook really has no legal basis whatsoever to justify its current tracking practices."

Opt-out mechanism actually enables tracking for the non-tracked

The researchers also analysed the opt-out mechanism used by Facebook and many other internet companies including Google and Microsoft.

Users wanting to opt out of behavioural tracking are directed to sites run by the Digital Advertising Alliance in the US, Digital Advertising Alliance of Canada in Canada or the European Digital Advertising Alliance in the EU, each of which allow bulk opting-out from 100 companies.

But the researchers discovered that far from opting out of tracking, Facebook places a new cookie on the computers of users who have not been tracked before.

"If people who are not being tracked by Facebook use the 'opt out' mechanism proposed for the EU, Facebook places a long-term, uniquely identifying cookie, which can be used to track them for the next two years," explained Günes Acar from Cosic, who also co-wrote the report. "What's more, we found that Facebook does not place any long-term identifying cookie on the opt-out sites suggested by Facebook for US and Canadian users."

The finding was confirmed by Steven Englehardt, a researcher at Princeton University's department of computer science who was not involved in the report: "I started with a fresh browsing session and received an additional 'datr' cookie that appears capable of uniquely identifying users on the UK version of the European opt-out site. This cookie was not present during repeat tests with a fresh session on the US or Canadian version."

Facebook sets an opt-out cookie on all the opt-out sites, but this cookie cannot be used for tracking individuals since it does not contain a unique identifier. Why Facebook places the "datr" cookie on computers of EU users who opt out is unknown.

'Privacy-friendly' design

For users worried about tracking, third-party browser add-ons that block tracking are available, says Acar: "Examples include Privacy Badger, Ghostery and Disconnect. Privacy Badger replaces social plug-ins with privacy preserving counterparts so that users can still use social plug-ins, but not be tracked until they actually click on them.

"We argue that it is the legal duty of Facebook to design its services and components in a privacy-friendly way," Van Alsenoy added. "This means designing social plug-ins in such a way that information about individual's personal browsing activities outside of Facebook are not unnecessarily exposed."

Facebook is being investigated by the Dutch data protection authority, which asked the social network to delay rollout of its new privacy policy, and is being probed by the Article 29 working party.

"We recently updated our terms and policies to make them more clear and concise, to reflect new product features and to highlight how we're expanding people's control over advertising," said a Facebook spokesperson in response to the original report.

A Facebook spokesperson said: "This report contains factual inaccuracies. The authors have never contacted us, nor sought to clarify any assumptions upon which their report is based. Neither did they invite our comment on the report before making it public. We have explained in detail the inaccuracies in the earlier draft report (after it was published) directly to the Belgian DPA, who we understand commissioned it, and have offered to meet with them to explain why it is incorrect, but they have declined to meet or engage with us. However, we remain willing to engage with them and hope they will be prepared to update their work in due course."

"Earlier this year we updated our terms and policies to make them more clear and concise, to reflect new product features and to highlight how we're expanding people's control over advertising. We're confident the updates comply with applicable laws including EU law."

• Facebook's privacy policy breaches European law, report finds
---
---
Today's Secret Question Is:

Will leaving Facebook prevent YOU from being spied on?


Facebook is a Spy Program! ~ from Lee Rempel ~ https://vimeo.com/24545193


Related Content

Breaking News: Penn State fraternity scandal: women pictured on Facebook page go to police

REMEMBER KIDS, ... every time you hear Facebook, or Zuck, or Senate, or Congress ... SCREAM REAL LOUD:

"Time For A Corporate Death Penalty?"


Pee Wee's Punk Rock Pogo Party with Cowboy Curtis
Robert Lyons ~ http://vimeo.com/24793063
---
---

---
---

The Dictator ~ Sacha Baron Cohen ~ http://vimeo.com/47420554
Nobody for President ~ NONE of the ABOVE should be a choice on voter ballots
What would it take for "The People" to understand their lives would be incredibly better and far less complicated if:

"NONE of the ABOVE"
was a 'valid choice' on voter ballots?

American Dream ~ George Carlin/L.I.L.T ~ http://vimeo.com/72719973

Nobody should have that much power

Until there is a solution for this, Nobody will continue to bring Peace to Our Times, feed the hungry, care for the sick, and bake apple pie better than Mom.
---
---

Rivers Of Babylon ~ BONEY M ~ http://vimeo.com/68371548
---
---
Oh, I hope that I see you again I never even caught your name As you looked through my window pane ~ So I'm writing this message today I'm thinking that you'll have a way Of hearing the notes in my tune ~ Where are you going? Where have you been? I can imagine other worlds you have seen ~ Beautiful faces and music so serene ~ So I do hope I see you again My universal citizen You went as quickly as you came ~ You know the power Your love is right You have good reason To stay out of sight ~~ But break our illusions and help us Be the light ~ The Promise by Mike Pinder
Without love in the dream, it will never come true. ~ Jerry Garcia/Robert Hunter
And in the end, the love you take is equal to the love you make. ~ John Lennon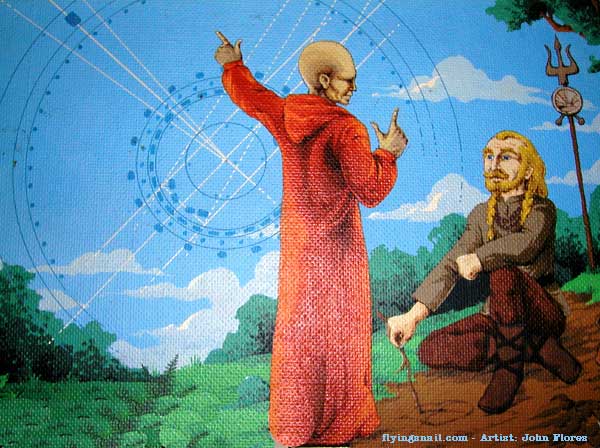 ---
---
The man whispered, "God, speak to me" and a meadowlark sang. But the man did not hear. So the man yelled "God, speak to me" and the thunder rolled across the sky. But the man did not listen. The man looked around and said, "God let me see you" and a star shined brightly. But the man did not notice. And the man shouted, "God show me a miracle" and a life was born. But the man did not know. So the man cried out in despair, "Touch me God, and let me know you are there" Whereupon God reached down and touched the man. But the man brushed the butterfly away and walked on.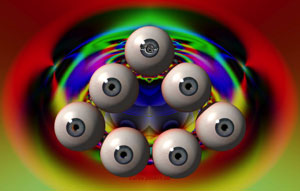 Don't miss out on a blessing because
it isn't packaged the way you expect.
---
---