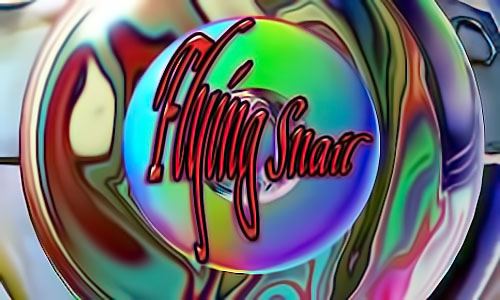 Dahbud Mensch ~ Stuck in the middle with WHO ?
Nobody for President ~ NONE of the ABOVE should be a choice on voter ballots
Bush's Iraq WMDs joke backfires

US President George W Bush has sparked a political row by making a joke about the failure to find weapons of mass destruction in Iraq.

At a black-tie dinner for journalists, Mr Bush narrated a slide show poking fun at himself and other members of his administration.

One pictured Mr Bush looking under a piece of furniture in the Oval Office, at which the president remarked: "Those weapons of mass destruction have got to be here somewhere."

After another one, showing him scouring the corner of a room, Mr Bush said: "No, no weapons over there," he said.

And as a third picture, this time showing him leaning over, appeared on the screen the president was heard to say: "Maybe under here?"

The battle between Bush and McCain for South Carolina has entered American political lore as one of the nastiest, dirtiest, and most brutal ever. On the one hand, Bush switched his label for himself from "compassionate conservative" to "reformer with results", as part of trying to co-opt McCain's popular message of reform. On the other hand, a variety of business and interest groups that McCain had challenged in the past now pounded him with negative ads.

The day that a new poll showed McCain five points ahead in the state, Bush allied himself on stage with a marginal and controversial veterans activist named J. Thomas Burch, who accused McCain of having "abandoned the veterans" on POW/MIA and Agent Orange issues: "He came home from Vietnam and forgot us." Incensed, McCain ran ads accusing Bush of lying and comparing the governor to Bill Clinton, which Bush complained was "about as low a blow as you can give in a Republican primary." An unidentified party began a semi-underground smear campaign against McCain, delivered by push polls, faxes, e-mails, flyers, audience plants, and the like. These claimed most famously that he had fathered a black child out of wedlock (the McCains' dark-skinned daughter Bridget was adopted from Bangladesh; this misrepresentation was thought to be an especially effective slur in a Deep South state where race was still central), but also that his wife Cindy was a drug addict, that he was a homosexual, and that he was a "Manchurian Candidate" traitor or mentally unstable from his North Vietnam POW days. The Bush campaign strongly denied any involvement with these attacks; Bush said he would fire anyone who ran defamatory push polls. During a break in a debate, Bush put his hand on McCain's arm and reiterated that he had no involvement in the attacks; McCain replied, "Don't give me that shit. And take your hands off me."
---
---
In Memory of Dan Hicks
December 9, 1941 ~ February 6, 2016


Dan Hicks ~ Virginia City, NV June 20, 2015 ~ Photo: Chris W Nelson

Daniel Ivan Hicks (December 9, 1941 – February 6, 2016) was an American singer-songwriter who combined cowboy folk, jazz, country, swing, bluegrass, pop, and gypsy music in his sound. He led Dan Hicks and His Hot Licks. He is perhaps best known for the songs "I Scare Myself" and "Canned Music." His songs are frequently infused with humor, as evidenced by the title of his tune, "How Can I Miss You When You Won't Go Away?" His latest album, Live at Davies, was released in 2013, capping over forty years of music released under his name.


How Can I Miss You When You Won't Go Away ~ Dan Hicks and the Hot Licks
from Mark Messina ~ https://vimeo.com/8931252


Dan Hicks ~ Virginia City, NV June 20, 2015 ~ Photo: Chris W Nelson


I Scare Myself ~ Dan Hicks and the Hot Licks from Mark Messina ~ https://vimeo.com/8930485


Dan Hicks ~ Virginia City, NV June 20, 2015 ~ Photo: Chris W Nelson


The Charlatans at Piper's Opera House, June 20, 2015 ~ Photo: Chris W Nelson
Freddie Steady and Dan Hicks at Piper's Opera House, June 20, 2015 ~ Photo: Chris W Nelson

From Mike Wilhelm's Page: The Charlatans


The Charlatans, 1964, Golden Gate Park Conservatory
George Hunter, Dan Hicks, Mike Wilhelm, Mike Ferguson, Richie Olsen

The Charlatans
(U.S. band)

The Charlatans were an influential psychedelic rock band that played a pivotal role in the development of the San Francisco music scene in the 1960s. More akin to earlier jug band and blues influences than the later heavy psychedelia from the same scene, the Charlatans set the stage with their rebellious attitude and appearance. Their recorded output was small, and their first nationally distributed album (The Charlatans) was not released until 1969 (see 1969 in music), long after the band's heyday. This band was the first commercial appearance of Dan Hicks, later of Hot Licks fame.

Early Years: 1964--1965

In the late 1950s and early 1960s, San Francisco, New York City, and Boston were dominated by the so-called "Folk Revival" which was kickstarted by the Bay Area's Kingston Trio in 1958, then dominated in the early 1960s by Greenwich Village--based folkies such as Joan Baez and Bob Dylan. On February 9, 1964, the Beatles made a legendary appearance on the Ed Sullivan Show. In the following months of 1964, American radio was dominated by British rock bands previously ignored in the United States, a period which became known as the British Invasion. This turn of events encouraged many former folk artists in America to exchange their acoustic guitars for electric ones. Among the first to do so was San Franciscan George Hunter, who formed a rock band called the Charlatans in the summer of 1964. He was joined by Richard Olsen (bass), Mike Wilhelm (lead guitar), Mike Ferguson (piano/keyboards), and Sam Linde (drums). Linde was soon replaced by Dan Hicks.

Rehearsing incessantly, the Charlatans are often cited as being the first group to play in the "San Francisco Sound" style, since most of their eventual peers (such as the Grateful Dead and Country Joe and the Fish) were still playing folk music in 1964 and early 1965. At first, this was somewhat of a disadvantage for the group as area venues were small, scarce, and apt to book folk acts rather than rock bands. As rock concerts became the norm in San Francisco during late 1965, the group's fortunes changed dramatically.


Red Dog Saloon

On June 1, 1965, the Charlatans began an extended residency at the Red Dog Saloon in Virginia City, Nevada, just across the border from Northern California. This two-month-long stint was important for at least two reasons. First, Charlatans guitarist Mike Ferguson produced a rock concert poster in advance of the residency to promote these performances. This poster -- identified by poster art enthusiasts as "The Seed" -- is almost certainly the first psychedelic concert poster. Later in the year, San Francisco's Family Dog organization copied the idea to promote their concert productions. In 1966, when the Fillmore Auditorium began booking rock acts nightly, they, too, used the idea. Through to the end of the decade, rock concert poster artwork became a mainstay of San Francisco's music scene, led by poster artists Wes Wilson, Rick Griffin, Stanley Mouse, Alton Kelley, and Victor Moscoso.


Charlatans at the Red Dog Saloon, Virginia City, Nevada

(NOTE: there were actually two "Seed" posters, which look almost identical. They are differentiated by the date. The first lists the band as playing "June 1--15", while the second states, "Opening June 21".)

The second reason that the Charlatans' extended stay at the Red Dog Saloon was important was that, immediately before their first performance at the club, the band members took LSD. Purportedly, this was on accident, as they didn't know they would be performing that night. This is the first time a musical group performed under the influence of LSD. As a result, the Charlatans are sometimes called the first acid rock band, although their sound is not indicative of what later acid rock bands would sound like.


Red Dog Saloon

The group was also famous for their style of dress during concerts. They clothed themselves in late 19th Century fashions, as if they were Wild West gunslingers during San Francisco's Gold Rush. This eye-catching choice made them hard to ignore, and as the 1960s wore on, many young San Franciscans dressed just as outlandishly -- whether they were in a rock band or not.

The Charlatans returned to San Francisco at the end of the summer of 1965 and, in September, were given the chance to audition for Autumn Records, a label headed by local deejay Tom "Big Daddy" Donahue. Autumn didn't sign the band, partly due to lack of money: the label was on the verge of bankruptcy and sold to Warner Brothers early the following year. (Incidentally, the Grateful Dead, under the temporary name "The Emergency Crew", auditioned for Autumn Records in November 1965, and they, too, were turned down.)


A Tribute to Dr. Strange

In October 1965, a small commune called the Family Dog threw an unusual dance at Longshoreman's Hall, starring a rock band called the Charlatans that had played the previous summer at the Red Dog Saloon, a restored silver rush dance hall in Virginia City, Nev. The second-billed group, which had an even weirder name, Jefferson Airplane, was making its first appearance outside the Marina District nightclub it had opened the month before. The third act on the bill, the Great Society, featured a former model from Palo Alto named Grace Slick.

More than a thousand people turned up for the dance. Hair flowing over their collars, the revelers were dressed cheerfully in colorful discards plucked from thrift stores. Many were on LSD, as were many of the musicians. Virtually everyone who attended "A Tribute to Dr. Strange," as the dance was called, seemed to have the same thought about the gathering: "I didn't know there were this many of us."

http://www.sfgate.com/cgi-bin/article.cgi?file=/c/a/2007/05/20/MNG2NPUD1C1.DTL&type=printable

The other development that helped form the Haight's early temperament took place at a Western-style dance hall, the Red Dog Saloon, in the ghost town of Virginia City, Nevada. In June 1965, a San Francisco band, the Charlatans, took up residency at the saloon. Their easygoing attitude and meandering performances--as they played sometimes under LSD's influence for an audience also sometimes under LSD's influence--set another model for psychedelic gatherings, one less tense and sardonic than Kesey's.

In San Francisco in October 1965, some Red Dog veterans, now calling themselves the Family Dog, staged an evening of bands and dancing at the Longshoremen's Hall; billed as 'A Tribute to Dr. Strange,' it featured the Charlatans, Jefferson Airplane and the Great Society. The event spontaneously fused the lenient spirit of the Acid Tests with the Red Dog's focus on dancing and proved a pivotal occasion in the psychedelic scene's history. Over the next two years, San Francisco dance ballrooms--primarily the Avalon and the Fillmore--became not merely a central metaphor for Haight-Ashbury's reinvention of community but also a fundamental enactment of it.

http://www.rollingstone.com/news/story/15255158/san_francisco_the_start_of_the_revolution

Event: First Rock Dance Concert. Saturday, October 16, 1965.

Short Note: Produced by the Family Dog at the Longshoreman's Hall.

Long Note: The first rock dance concert ever held took place under the sponsorship of the Family Dog at the octagonal meeting hall of the International Longshoremen's and Warehousemen's Union near Fishermen's Wharf. It was billed as "A Tribute to Dr. Strange," and featured the Jefferson Airplane, the Charlatans, the Great Society, and ?the Marbles [who later metamorphized into the Loading Zone]. A light show was operated by Bill Ham.

http://rockpilgrimage.blogspot.com/2005/07/hey-yall-you-know-i-hate-to-call-this.html

Family Dog collective dance and concert, a tribute to Dr. Strange, at Longshoremen's Hall with The Jefferson Airplane and the Charlatans, and the Great Society. Russ "The Moose" Syracuse of KYA was master of ceremonies.

http://www.diggers.org/chrono_notes.htm

Later Years: 1966--1969

The failed Autumn audition proved to be only a minor setback as the Charlatans signed with Kama Sutra Records in early 1966. As home to the Lovin' Spoonful, one of the earliest folk-rock bands to find success, the group thought the label would be the ideal home for their music. This, however, turned out to be completely wrong. The Charlatans recorded nine songs for their debut album, but when they insisted on releasing the song "Codine" as their first single, the record company balked and refused to release it. Ironically, the tune penned by folk artist Buffy Sainte-Marie spoke of the dangers of drugs, rather than promoting their use, but Kama Sutra was adamant in its refusal. In its place, the record company released "The Shadow Knows" as the band's first single (with the b-side "32-20 Blues"), but did nothing to promote it, and it flopped. The label dismissed the band from their contract, and left the other seven songs intended for the debut unreleased. These recordings were finally issued by the Sundazed Records label in 1996, thirty years after being recorded.


The Charlatans

Mike Ferguson left the Charlatans in 1967, and Dan Hicks moved from drums to rhythm guitar before he, too, left the group in 1968 to form his own band. The Charlatans' founder, George Hunter, soon left as well, leaving Richard Olsen and Mike Wilhelm to carry on the band with new personnel.


Dan Hicks, April 4, 1966, San Francisco Cow Palace

Despite a promising audition in 1967 and another in 1968, the Charlatans failed to gain a new recording contract until 1969. The resulting album, titled simply The Charlatans, was released in 1969 on the Philips Records label. Unfortunately, by this time, their sound was outdated, and the new lineup only tangentially shared the charm of the original band. Further, so many of their peers from San Francisco had gained fame and fortune during 1967 and 1968 that there began a backlash against the "San Francisco Sound" and all things hippie-related. Their chance had come too late to gain the fame their historical importance could have afforded them. By 1970, the Charlatans had broken up for good.

Despite their lackluster recording career, the Charlatans earned a unique place in the history of rock and roll. Being the first of the underground San Francisco bands of the mid-1960s, their importance is felt by the dozens of successful Bay Area bands that emerged later in the decade, and to all the bands that those groups influenced.

From Wikipedia, the free encyclopedia [Additional links and information located at below Source link.]
http://en.wikipedia.org/wiki/The_Charlatans_%28U.S._band%29


The Family Dog with The Charlatans


The Charlatans played at the 40th Summer of Love event. Chronicle photo by Brant Ward


Dan Hicks (left) and Mike Wilhelm, 40th Summer of Love


USA Today May 11, 2007

From the Mike Wilhelm Collection:


the Charlatans at the Crystal Ballroom


the Charlatans at The Matrix


the Charlatans Fillmore Ticket


the Charlatans Codine Poster


the Charlatans Red Dog Reunion


the Charlatans poster at The Red Dog Saloon

Charlatans business card, Mike's first Union Card,
Ticket for Charlatans at the Rock and Roll Hall of Fame and Museum.

Charlatans 1997,
before screening of Life & Times of the Red Dog Saloon, Mill Valley Film Festival.


Charlatans, 1966
in front of former Barbary Coast hot spot: Hippodrome, Pacific St., San Francisco.

---

Dan Hicks, eclectic folkie who influenced S.F. music scene, dies
By David Wiegand Updated 8:03 pm, Saturday, February 6, 2016
http://www.sfgate.com/music/article/Dan-Hicks-icon-of-SF-music-scene-dies-at-74-6812617.php

---
---

How Can I Miss You When You Won't Go Away ~ Dan Hicks with the Charlatans
The Charlatans 50th Anniversary - Piper's Opera House - Virginia City, Nevada
From: Chris W Nelson ~ https://www.youtube.com/watch?v=HBsZtla9iV8
---
---
Mike Wilhelm ~ Charlatans, Flamin' Groovies, Loose Gravel, and more

The Charlatans ~ The Limit Of The Marvelous ~ New LP Compilation
---
---
Notes from ~@~ ... Valley Fire

Carlin Step ~ DJ Steve Porter & Eli Wilkie ~ http://vimeo.com/21162532


The Great Bell Chant (The End of Suffering) ~ http://vimeo.com/6518109


One Day ~ Matisyahu ~ http://vimeo.com/11520225


Unsung Hero ~ Still Anonymous ~ http://vimeo.com/90853494


Rock Of Ages ~ DJ Schmolli / Video: Panos T ~ http://vimeo.com/44298418
---
---
Freedom of expression and freedom of speech aren't really important unless they're heard...It's hard for me to stay silent when I keep hearing that peace is only attainable through war. And there's nothing more scary than watching ignorance in action. So I dedicated this Emmy to all the people who feel compelled to speak out and not afraid to speak to power and won't shut up and refuse to be silenced. ~ Tom Smothers
---
---
A Destructive Political Force has
reached center stage in America

It makes a fight over everything. It is insatiable in its quest for wealth and power. It appeals to the worst in people, to hatred and fear. It divides groups of Americans against each other. It preys on the vulnerable and serves the privileged. And it lies in virtually all it says.

The once-respectable Republican Party has been hijacked in our times by a sick and broken spirit that damages everything it touches.

In this profound crisis, there is also an opportunity to see and to understand the workings of destructive forces that arise in civilized societies and that must be countered effectively if we —Americans, humankind —are to create a future we want.

The purpose of this site is to present a vision of how the human world works, and of what we are called to do to make that world more whole.

Read more: short version / long version ~ Main Page
---
---
Cree Prophecy
Only after the last tree has been cut down,
Only after the last river has been poisoned,
Only after the last fish has been caught,
Only then will you find money cannot be eaten.
---
---
Nobody for President ~ NONE of the ABOVE should be a choice on voter ballots

American Dream, George Carlin ~ from Ishtar ~ https://vimeo.com/20452708

Nobody should have that much power
---
---
Oh, I hope that I see you again I never even caught your name As you looked through my window pane ~ So I'm writing this message today I'm thinking that you'll have a way Of hearing the notes in my tune ~ Where are you going? Where have you been? I can imagine other worlds you have seen ~ Beautiful faces and music so serene ~ So I do hope I see you again My universal citizen You went as quickly as you came ~ You know the power Your love is right You have good reason To stay out of sight ~~ But break our illusions and help us Be the light ~ The Promise by Mike Pinder
---
---

Why I Think This World Should End, Brandon Sloan, https://vimeo.com/105589124
Without love in the dream, it will never come true. ~ Jerry Garcia/Robert Hunter
And in the end, the love you take is equal to the love you make. ~ John Lennon