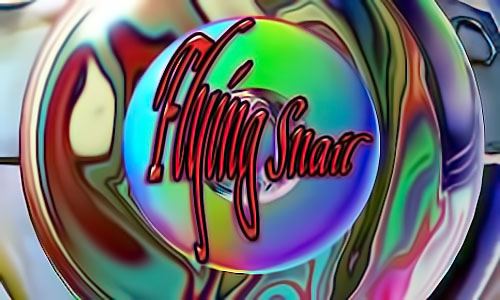 A 75 year old speech in the 21th century
from Bertrand Thomas ~ https://vimeo.com/90663890

NONE of the ABOVE should be a choice on voter ballots

Solar Weather from Solar Influences Data Analysis Center (SIDC)
Solar physics research department of the Royal Observatory of Belgium
and ISES Regional Warning Center Brussels for space weather forecasting.


Solar Terrestrial Activity Report

Note: During the day I will casually monitor a waterfall (1) (2) (3), on 20m, +/- 14,070 MHz and during early evening on 40m, +/- 7,035 MHz, using PSK31, 5 watts QRP, for solar decline propagation studies. If I catch a signal directed at my call, I will QSL via email.

European-Mediterranean Seismological Centre


2 Weeks of Worldwide earthquakes with M4.0+ ~ Click for past 24 hours

Make Amateur Radio Part of Your Plan


from Dan Bell ~ https://vimeo.com/62132778

License & How to become an Amateur Radio Operator in the USA
Notes from ~@~

Carlin Step, DJ Steve Porter & Eli Wilkie
from Roland Kardeby ~ http://vimeo.com/21162532


The Great Bell Chant (The End of Suffering)
from R Smittenaar ~ http://vimeo.com/6518109


One Day, Matisyahu
from 100% ~ http://vimeo.com/11520225


Unsung Hero ~ Still Anonymous
from Rattakarn Srithavatchai "Garn" ~ http://vimeo.com/90853494
---
---
Freedom of expression and freedom of speech aren't really important unless they're heard...It's hard for me to stay silent when I keep hearing that peace is only attainable through war. And there's nothing more scary than watching ignorance in action. So I dedicated this Emmy to all the people who feel compelled to speak out and not afraid to speak to power and won't shut up and refuse to be silenced. ~ Tom Smothers
---
---
Cree Prophecy
Only after the last tree has been cut down,
Only after the last river has been poisoned,
Only after the last fish has been caught,
Only then will you find money cannot be eaten.

Where Have All the Flowers Gone?

[From Word Worlds, Where simplifying complexity becomes art]: The Heyókȟa symbolize and portray many aspects of the sacred, the Wakȟáŋ. Their satire presents important questions by fooling around. They ask difficult questions, and say things others are too afraid to say. By reading between the lines, the audience is able to think about things not usually thought about, or to look at things in a different way.

Principally, the Heyókȟa functions both as a mirror and a teacher, using extreme behaviors to mirror others, thereby forcing them to examine their own doubts, fears, hatreds, and weaknesses. Heyókȟas also have the power to heal emotional pain; such power comes from the experience of shame--they sing of shameful events in their lives, beg for food, and live as clowns. They provoke laughter in distressing situations of despair and provoke fear and chaos when people feel complacent and overly secure, to keep them from taking themselves too seriously or believing they are more powerful than they are.

In addition, sacred clowns serve an important role in shaping tribal codes. Heyókȟa's don't seem to care about taboos, rules, regulations, social norms, or boundaries. Paradoxically, however, it is by violating these norms and taboos that they help to define the accepted boundaries, rules, and societal guidelines for ethical and moral behavior. This is because they are the only ones who can ask "Why?" about sensitive topics and employ satire to question the specialists and carriers of sacred knowledge or those in positions of power and authority. In doing so, they demonstrate concretely the theories of balance and imbalance. Their role is to penetrate deception, turn over rocks, and create a deeper awareness.
Nobody for President ~ NONE of the ABOVE should be a choice on voter ballots

C. Spangler & Wavy Gravy October 12, 1976 ~ Photograph: James Stark

Mrs. Clinton, Mr. Trump,
or NONE of the ABOVE
Editorial Observer by Elizabeth Williamson July 9, 2016, via Hank

It may not be an easy sell: This year "undecided" often means "none of the above." ~ [Click to continue reading]


Malignant Narcissism, Rush, HD Conversion
from Ed ~ https://vimeo.com/150316560

Is Amerika Drowning
In A Cesspool of Malignant Political Narcissism?

Presented in Quadraspeak because Strings allow 4th Dimension!

A very intelligent person with a keen sense of observation presented an enlightening psychological profile of a specific situation using narcissism, which I had never considered, but now find true, and have applied its extremes to the current presidential race in Amerika.

Brief History

The social psychologist, Erich Fromm first coined the term "malignant narcissism" in 1964, describing it as a "severe mental sickness" representing "the quintessence of evil". He characterized the condition as "the most severe pathology and the root of the most vicious destructiveness and inhumanity."

Are presidential candidates subject to Narcissistic Personality Disorder ?

Narcissistic personality disorder (NPD) is a disorder, characterized by exaggerated feelings of self-importance, an excessive need for admiration, and a lack of empathy for others.

People with the disorder are often perceived as arrogant, callous, envious and tend to be exploitative in their interpersonal relationships.

They can be excessively preoccupied with personal adequacy, power, prestige and vanity.

Those with NPD generally lack emotional awareness and insight into their own condition, and fail to acknowledge that their behavior is at the root of their own problems as well as the problems they cause for others because, as a personality disorder, their thoughts, perceptions, and actions are generally consistent with their sense of self.

In cases of child sexual abuse that lead to narcissism, blaming the victim expands the trauma.

Malignant narcissists are cases of arrested development ?

They are perpetually living in a mindset of a young child. The age when a child is old enough to know the difference between right and wrong but very willing to do wrong if they think they won't get caught. Like a child, they feel entitled to whatever they want. Like a child, they recreate reality to suit their fantasy about themselves and the world around them. Like a child, they want all attention focused on them. But, unlike a child, the narcissist is not subject to being molded and shaped by authority figures or reality. The narcissist is determined (read here, conscious choice) to remain a child whereas most children are driven by a desire to grow up. Children are childish and there is no crime in that. I'm not pathologizing childhood. I'm highlighting that malignant narcissists are pathological children.

They reserve to themselves the right to define reality to all in their domain.

Do presidential candidates create Phobic Symptoms for voters?

For example:

Feelings of uncontrollable anxiety when a candidate is, or about to be exposed for __

Feelings that everything possible must be done to avoid __

Inability to function normally because of voter anxiety __

Having knowledge that fears are unreasonable or exaggerated, but feeling powerless to control them, which will sometimes lead to panic attacks.

Is the average voter being exposed to Narcissistic Abuse ?

Narcissistic abuse is one of the most pervasive forms of abuse. There really isn't much worse and this condition is increasingly spreading throughout our society.

The increasing use of illegal drugs, abuse and the general social breakdown occurring world wide is a major cause.

A person with Narcissistic Personality Disorder (NPD) will emotionally damage their families. This damage can last more than a life time, it will also affect the next 3 or 4 generations.

Many children of NPD elect to not perpetuate the craziness another generation by not having children. NPD can also be passed down through the generations. Great grandma had NPD and one of the great grand children also is afflicted with NPD.

NPDs are very good actors and actresses. They can feign love or whatever they need to get what they want. They tend to attract empaths or people that really want to help them. These make wonderful victims, especially the type that can keep turning the cheek.

1. They're likable — at least, at first glance. ~ 2. Not all narcissists are loud and proud. In fact, some are quiet and shy. ~ 3. They can often be found in leadership roles.

Not that that makes them good leaders, notes Jean Twenge, Ph.D., a professor in the Department of Psychology at San Diego State University and co-author of The Narcissism Epidemic with Campbell. But narcissists often find themselves in leadership positions because "people who are narcissistic want to be leaders. They don't necessarily make better leaders, but they want to do it, so they're more likely to end up in those positions."

4. They always manage to make the conversation about themselves. ~ 5. They're also guilty of name-dropping. ~ 6. Not every story a narcissist tells is one of victory. But even in the stories of tragedy or failure, there's an air of entitlement and victimization. ~ 7. They like nice things. ~ 8. Appearance is everything to them. ~ 9. On Facebook, they have lots of friends — and not a single bad picture. ~ 10. They are strongly averse to criticism. ~ 11. Excuses are a narcissist's best friend. ~ 12. They leave a trail of wreckage behind them. ~ 13. And in that vein, they may be more likely to cheat. ~ 14. Everything is personal. ~ 15. A narcissistic person probably has no idea he or she is a narcissist. ~ 16. You find yourself resorting to flattery just to maintain the peace with a narcissist. ~ 17. Narcissists are not low in self-esteem. ~ 18. Men are more likely to be narcissists than women.

Are voters a target of narcissistic abuse ?

If you have been the target of a severe narcissist, severing ties may be necessary. Others may never understand why you had to make this choice. Without exposure, a capacity for insight, concern and curiosity, they cannot perceive the destructiveness. It may make you feel alone, but so be it. Do what you have to do.

Once you are removed and safe, thoughts about what happened—why, how, makes no sense, they do not care about the damage they caused, etc,—may haunt you. You may feel damaged or tainted because you are now saddled with the memories and feel you cannot get them out of your head.

You can.

Here's how: Develop the ability to change your thoughts or your relationship to your thoughts. There are many options such as Cognitive Behavioral Therapy, Mindfulness-Based Therapy and Acceptance and Commitment Therapy

It can be done.

Regarding the incredibly seductive pull of a very skilled narcissist, be wise.

When the bombs of life hit us, our worldview is shattered. Our assumption of a fair world run by a benevolent deity is brought into direct conflict with the hell of our pain. Experiencing extreme pain affects how we view ourselves. The picture of the beautiful, happy loving world we used to live in, involved our own part of that picture. We all carry pictures of ourselves in our heads. Most of us have the belief that we are capable to wake up in the morning, shower, get ourselves dressed and proceed throughout our day making our living. The trauma of victimization changes all this. We seriously question ourselves after a narcissist victimizes us. Are we weak? Are we needy? How did we not see them for who they were? Weren't we intelligent? How did we not pick up on the lies? Are we out of control? It makes no sense to us when we face unwarranted, irrational and undeserved mental /emotional torture by a narcissist.

The victimization of us was neither expected nor intended to be our choice. We did not want to be lied to, cheated, cheated on, stolen from, lied about, sold down the river and thrown away. We did NOT see this coming. We perceive ourselves as helpless and powerless. Our self perceptions change. Will we now always be victimized in relationships? Will we be singled out again? These new self perceptions can cause us to act out again, from this perception; becoming another victim to a narcissist.

As you can see, the skillful narcissist is a person with some pretty amazing traits. In my opinion, they can be formidable. They can be impressive in power, strength, intelligence, size, and difficulty. If you find one opposing you, they can be astounding enemies. They are not omnipotent, though they might think so. They do have limitations. Their ego is their own undoing. Many times, when they discover that you are on to them, they disappear. They do this if they perceive that you can blow their cover and expose them as a sham. For an extreme narcissist, being fully exposed to the world is the greatest pain in their lives. It is also the best medicine to their disease because it will force them to look inside and deal with their pain and wounds. If and when that happens, they will become like the rest of us, realizing that we do need others to help and love us. They will see how they need to love from a genuine heart that does not seek to use people. A former and healed narcissist can turn all his powerful assets, which he used to advance himself, to making a powerful contribution in the lives of others and being realistically liked. In the meantime, be careful and avoid being duped and drawn by the amazing magnetism of this kind of person.

Conclusion

If you have been targeted by a Malignant Political Narcissist for serious abuse, be aware that the abuse includes character assassination ~ the annihilation of who you are as a person. Just as through murder a careful criminal leaves no witnesses, a malignant narcissist is careful to abuse on the sly and destroy the victim's credibility in advance in order to "leave no witnesses." Character assassination is the premeditated murder of the target's image, their good name, their reputation, and ultimately their life.

None of the Above should be a valid choice on voter ballots


American Dream, George Carlin
from Ishtar ~ https://vimeo.com/20452708

Nobody should have that much power
---
---
Oh, I hope that I see you again I never even caught your name As you looked through my window pane ~ So I'm writing this message today I'm thinking that you'll have a way Of hearing the notes in my tune ~ Where are you going? Where have you been? I can imagine other worlds you have seen ~ Beautiful faces and music so serene ~ So I do hope I see you again My universal citizen You went as quickly as you came ~ You know the power Your love is right You have good reason To stay out of sight ~~ But break our illusions and help us Be the light ~ The Promise by Mike Pinder
---
---
Without love in the dream, it will never come true. ~ Jerry Garcia/Robert Hunter
And in the end, the love you take is equal to the love you make. ~ John Lennon